Business
Quitting office jobs, young Chinese do many strange jobs
These are completely new jobs, the common thing is flexible working time, not required to work from morning to night at the office, so young people have time to enjoy life, pursue their dreams. own wants.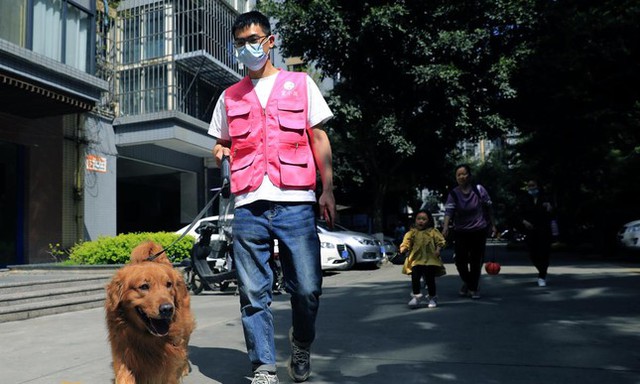 Image of a guy walking a rented dog in Chengdu, Sichuan (China) on March 17, 2022. Photo: VCG
According to a report by Ali Research, by 2036 there will be about 400 million freelance workers doing these short-term jobs.
In an interview with the Global Times on Saturday, Ding Daoshi, a former Internet analyst, said: "In the past, jobs like delivery staff, programmers and food delivery staff were all jobs. New jobs for people looking for work. But now they have become more common. And so will the other jobs. They will become more popular over time with the development of the Internet and provide more job opportunities for young Chinese."
The attraction of E-commerce (E-commerce)
These jobs appear as new needs of the market grow rapidly.
According to China Central Television, a 23-year-old woman living in the southern Chinese province of Guangdong earns 40,000 yuan (US$6,287) a month creating virtual avatars for games and social networks. festival.
Many people are surprised with the above information and gradually pay attention to this new profession.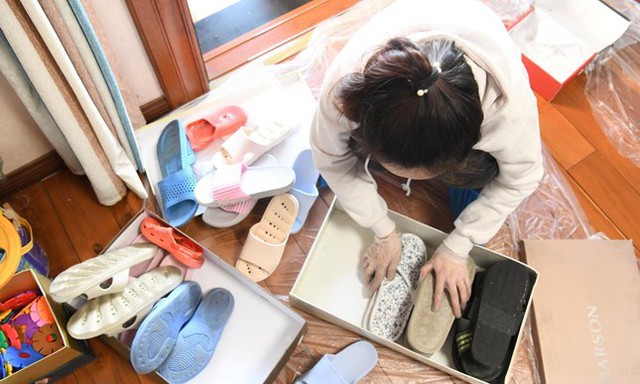 This girl stores shoes for customers in Wuhan, Hubei province (China) on January 13, 2022. Photo: VCG
At the time when the concept of virtual space exploded, the need to create a different image for oneself in the virtual society increased rapidly. These people sell their products through online shops on e-commerce platforms.
Mingo works part-time to help clients fall asleep, she told the Global Times: "I didn't realize I had that ability until my friends casually said that my voice suits ASMR very well." .
He said: "When I started this job in 2020, ASMR was trending on social networks and just like that I started looking for people who needed this service on Douban. I thought this job might be right for me because I am very interested in sociology and I love hearing people's stories. Gradually I was able to understand people's problems and find the cause behind the problem. The best thing about this job is that I can learn a lot from people's stories and they inspire me when I write essays or novels."
Li Xiaorong, 35, who once struggled with a job at a traditional Internet company, found a new life by becoming a professional arranger, helping people organize and tidy their homes. , science.
When he saw a room filled with thousands of messy things, arranged in messy piles, Li Xiaorong immediately devised a arrangement plan and after only a few days, the messy rooms were neatly arranged, bringing Give the apartment a new look.
The trend of flexible working has opened up opportunities for young people to achieve work-life balance.
Wu works full time as a "wooden leg", hired to participate in games that help others level up quickly. For the past three years, she has created a steady stream of clients for herself, even though she has had initial problems such as being scammed or not paying.
"This job requires me to be ready at all times. If someone needs to level up I have to log into the game immediately. And as a woman, I have a hard time because clients think girls are not good at games." – Wu shared.
Mingo mentioned that lack of clients and unstable income are also problems they face. "As a freelancer, I don't go to work every day because I don't have too many clients. I only have 2 guests this month."
You are reading the article
Quitting office jobs, young Chinese do many strange jobs

at
Blogtuan.info
– Source:
cafebiz.vn
– Read the original article
here