Thể thao
SLNA troops attended the 31st SEA Games and the strange move of Coach Park Hang-seo
In the list of summoning to U23 Vietnam to attend the 31st SEA Games, SLNA only contributed 2 names, Dang Van Lam and Nguyen Van Viet. The fact that the Nghe team cannot contribute excellent players to U23 is not new, because this youth training center is gradually lagging behind Hanoi, Viettel or PVF. The fact that there were only Van Viet and Van Lam names in the original list, therefore, did not surprise anyone.
It is worth mentioning that when summoning this duo, coach Park Hang-seo "planned" them into the defense instead of the forte midfield. Everyone knows that in the past, Korean strategists often preferred to choose versatile players who can play many positions when needed. The most obvious example is Trong Hoang.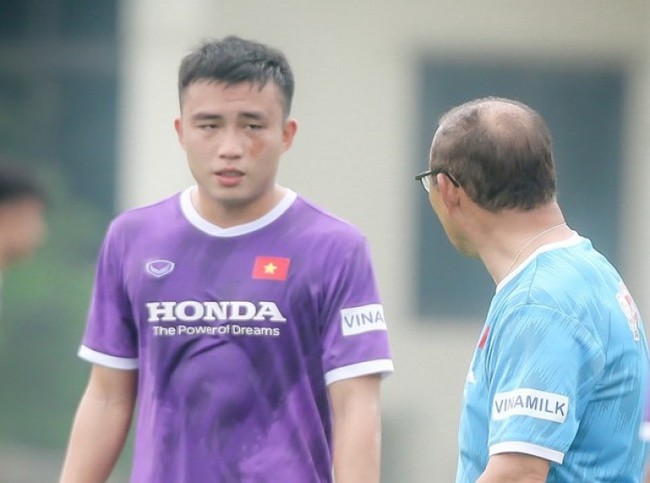 No one can say exactly where this veteran player plays best, but can only confirm that he can perform well in all positions. From the time of Coach Calistor to Miura or Park Hang-seo, everyone wanted him in the squad. Possessing a versatile player, the coaches hold a lot of advantages compared to the opponent in the selection of personnel.
Xuan Manh or Van Duc can survive on the team by ensuring the necessary versatility in the familiar scheme and different times and developments of the team. Specifically, Van Duc can kick the target striker but can also be a left winger when needed. Meanwhile, Xuan Manh can also take the position of central defender in the Vietnam team (against Australia) or U23 Vietnam in the Changzhou era, although he was previously known as a winger. or full-back attacks both left and right.
Returning to the story of Van Viet and Van Lam, whether coach Park Hang-seo also found the versatility of these two players. Certainly yes.
In midfield, coach Park Hang-seo chose Hung Dung, Hoang Duc was definitely to choose the main team. In addition, Ly Cong Hoang Anh also secured a main kick spot thanks to his much more experience than the Vietnamese U23 players. There is information that Mr. Park also chose Hoang Anh as the captain. Therefore, the three midfielders selected in the main squad include Hung Dung, Hoang Duc and Hoang Anh. Van Lam, if he meets the requirements of Coach Park Hang-seo and the coaching staff, can be the number 2 or number 3 choice for an attacking or defensive midfielder position thanks to his many years of experience playing V. League.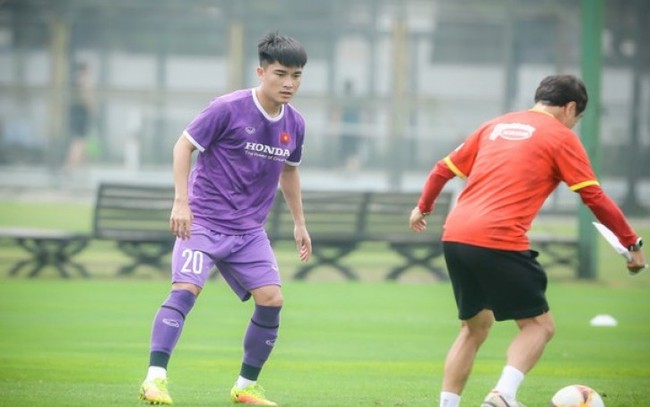 Meanwhile, Van Viet will play a backup role for the position Van Do's full-back holds. In addition to being able to play well in the midfield position, Van Viet can also play as a defender in general or as an attacking full-back.
The SLNA duo's chance to start is almost zero, but they still have the opportunity to show themselves when being launched from the bench. Chances may not be many, but if you are lucky enough to meet them, you must be with the will and determination to win.
Remember that Van Duc and Xuan Manh were also players in the form of "rescued tickets" to the 2018 AFC U23 Championship in Changzhou. However, later with their efforts, they proved themselves by saving rare opportunities. Do simple things, do small things well before thinking about doing big things, that is the lesson that Van Duc and Xuan Manh want to send to the young star duo of SLNA.
If everything goes well, cool and stay on the final list, it will be a success for Van Viet and Van Lam. Hopefully, these two young players will try their best so that even if they only come on the field from the bench, they still leave their own mark and make specific contributions to the team.
You are reading the article
SLNA troops attended the 31st SEA Games and the strange move of Coach Park Hang-seo

at
Blogtuan.info
– Source:
danviet.vn
– Read the original article
here