Suggested dinner this afternoon will have the following dishes:
– Steamed cabbage rolls with meat: VND 55,000
– Spinach soup: 8,000 VND
– Gotu kola salad with beef: 45,000 VND
– Poached tofu: 10,000 VND
Total: 118,000 VND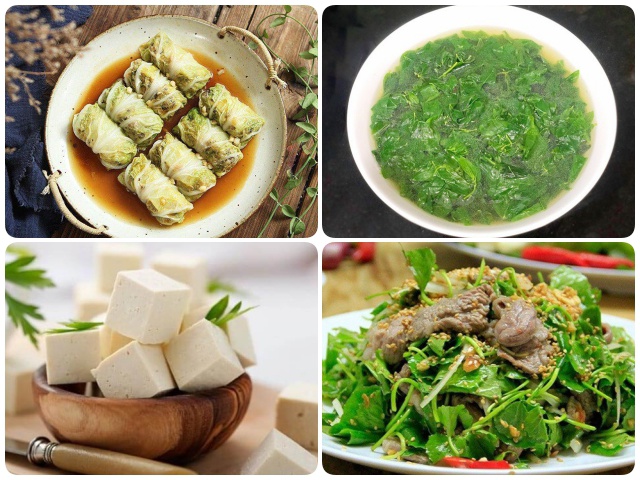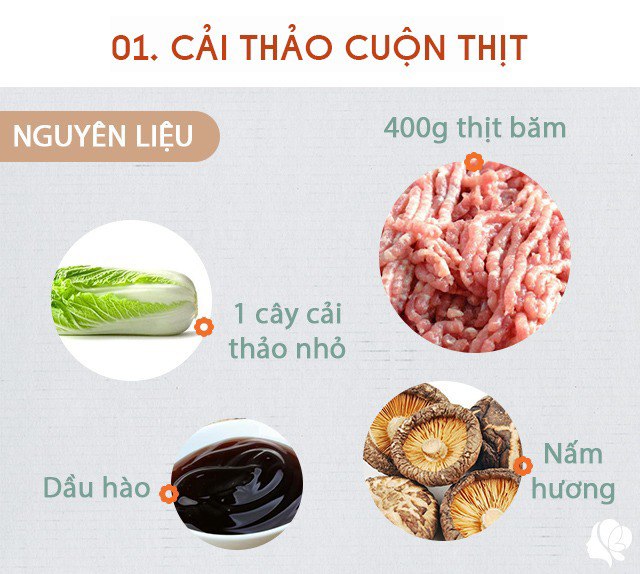 Preparation: – 1 small cabbage, 400g pork with fat, 6 dried shiitake mushrooms, some wood ear, 1 teaspoon oyster sauce, 1/2 teaspoon salt, 2 teaspoons light soy sauce, a few cloves of garlic
Dried shiitake mushrooms are soaked in warm water until soft, washed and finely chopped. Wood ear is also soaked in warm water to soften, wash and finely chop. Minced or minced pork. The cabbage stalks are washed and finely chopped. Mix shiitake mushrooms, wood ear, pork, cabbage stalks together. Add soy sauce, oyster sauce and salt and mix well.
Bring a pot of water to a boil, add a little salt, then add the cabbage and blanch until soft. Salt helps the cabbage keep its green color. Take out the cabbage to cool. Then put a little meat filling on the leaves, roll it up like spring rolls. Note, roll from the stem to the leaf, roll a little, then wrap the two edges and then roll again to be beautiful.
After rolling, arrange on a deep plate and put in a pot of boiling water to steam for 18 minutes. In another pot, put half a bowl of water, 1 teaspoon of starch mixed with 1 teaspoon of water, 1 teaspoon of light soy sauce, and garlic. Chop finely, cook until the water is a little thick, then turn off the heat. Finally pour this sauce over the cabbage rolls and enjoy!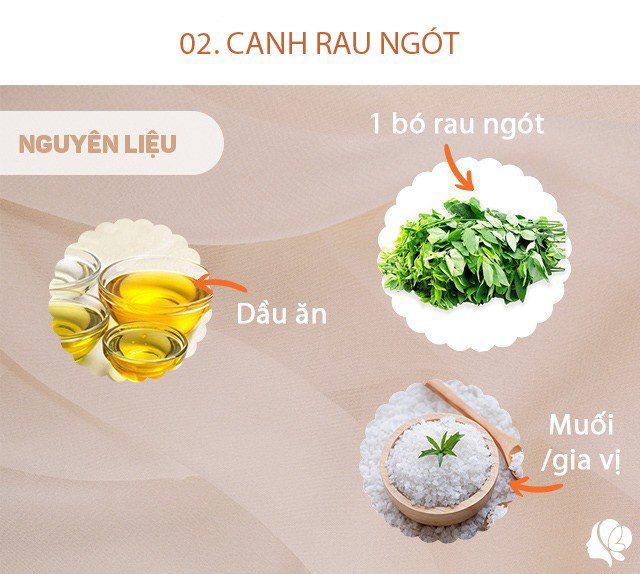 Preparation: 1 bunch of young spinach, cooking oil, salt or spices, just enough soup powder
Spinach leaves, wash. If young vegetables do not need to be crushed, if the vegetables are a bit old, rub a little. Bring the pot of water to a boil, season to taste, then add the water spinach to the pot and cook it in a bowl.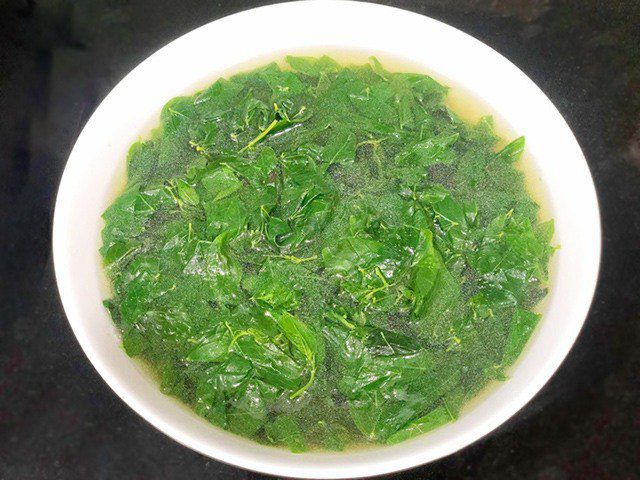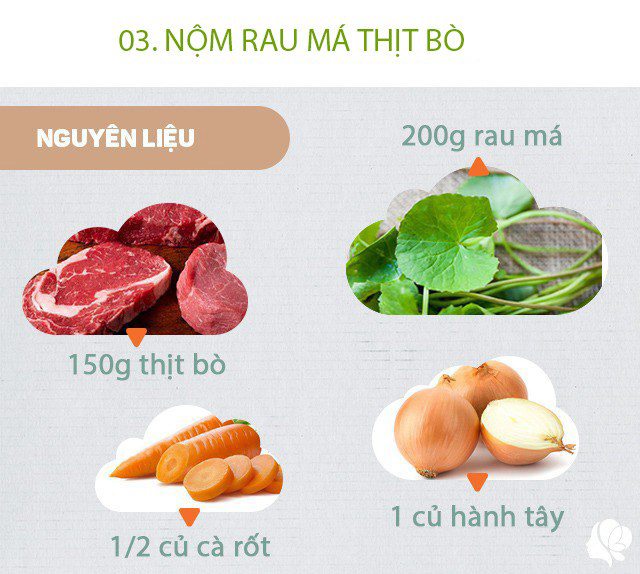 Ingredients: – 200g pennywort – 150g tender beef – 1 small white onion, 1/2 carrot, dried onion, garlic, chili, lemon. – Spices: Cooking oil, fish sauce, salt, sugar, pepper, oyster sauce.
Gotu kola bought on pick up old leaves and roots, washed, soaked in dilute salt water for about 30 minutes, then picked out and drained. Onions, garlic peeled, washed, chopped. Carrots are peeled, washed and cut into small pieces. Peel the white onion, wash it and cut it into thin slices. Chilli washed, sliced.
Beef washed, sliced ​​thin, marinated with a little minced garlic, pepper and oyster sauce for about 10 minutes to infuse. Take 1/3 cup of vinegar, add 1 teaspoon of sugar to the bowl and dissolve. Then put the thinly sliced ​​white onion above and soak for about 5 minutes to reduce the pungentness.
Put the pan on the stove, when the oil is hot, add the minced onion and garlic above and fry until fragrant, remove to a separate plate. In the same oil pan, add marinated beef and stir-fry quickly, when cooked, turn off the heat to a bowl to cool a bit.
Mix salad dressing: halved lemon, squeeze out water, remove seeds. Add 2 tablespoons of sugar, 2 tablespoons of fish sauce, a little minced garlic, sliced ​​chili and stir well. The ratio of salad dressing varies depending on the type of fish sauce you use, after the sugar dissolves, season to taste.
Place gotu kola, shredded carrots, and white onions in a large bowl. Below 2/3 of the sauce mixed with the salad on the vegetable mixture in the bowl, mix well for about 10 minutes to infuse. Next, add the cooked beef and slowly add the remaining sauce, season to taste. Put on a plate sprinkled with some onions and garlic that have been fragrant on top.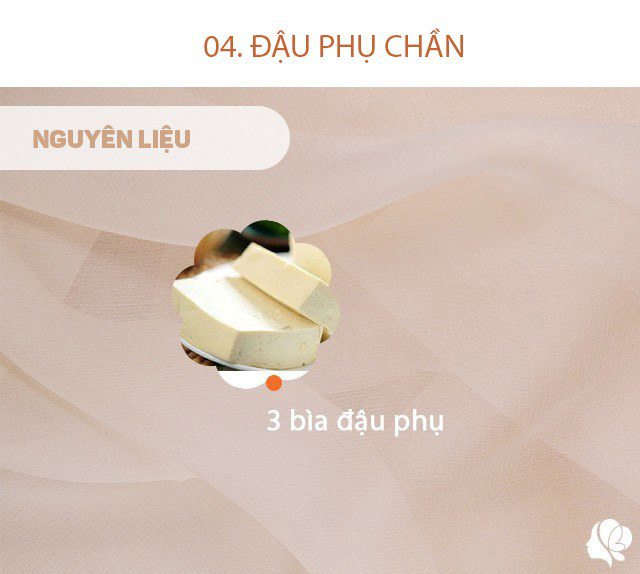 Preparation: 3 bean bags
Boil a pot of water, put the beans in and blanch for 2-3 minutes, then take them out, put on a hot plate with sweet and sour dipping sauce.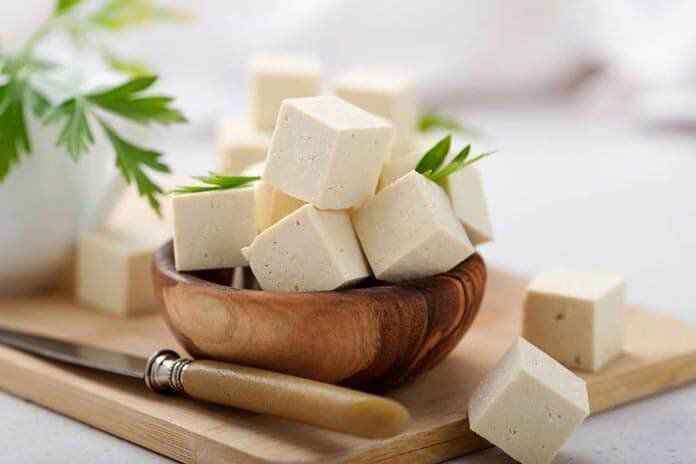 Good luck!
You are reading the article
The dinner is full of cool dishes, looking at it makes you want to eat it right away

at
Blogtuan.info
– Source:
Eva.vn
– Read the original article
here