Giải trí
When she was young and beautiful, she was rumored to be getting a divorce because she was tight-lipped-Star
People's Artist Minh Hoa is making the audience who love Vietnamese movies fall in love with her good acting, sharp beauty, and elegant temperament when she transforms into Lady Kim Nhung in the film. Love the Sunny Day. When netizens "dig the grave" of the young beauty of People's Artist Minh Hoa, anyone must admire and understand why she is often invited to play a noble role.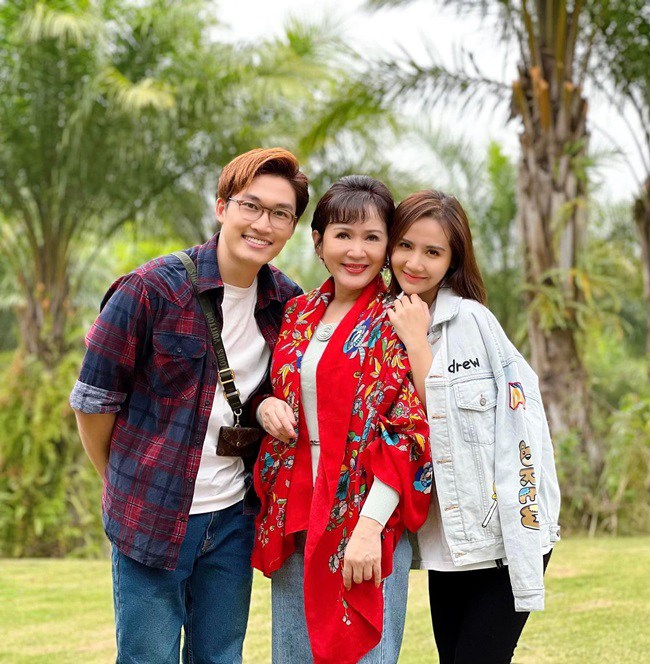 Born sharp face
People's Artist Minh Hoa born in 1964 is a native of Hanoi, born into a family with artistic traditions. Her father is clarinette and saxophonist Tran Dinh Giang. Following the trumpet career, there is also his cousin Tran Manh Tuan – son of the reformed artist Tung Ngoc – Minh Hoa's biological uncle.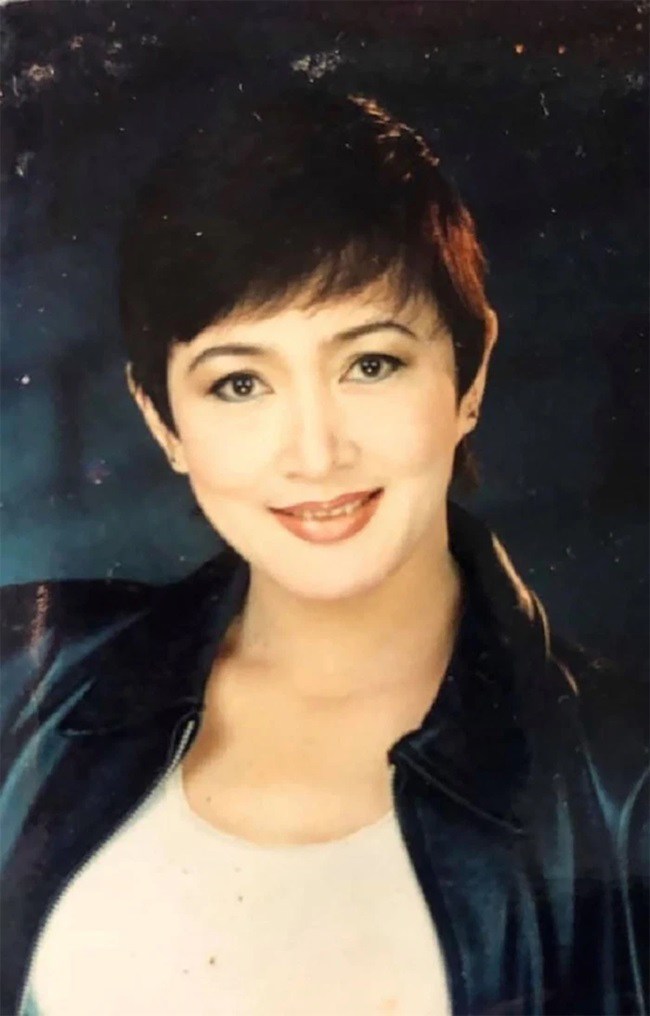 Since she was a child, Minh Hoa had followed her father to evacuate with the Military Region 3 Van Cong group, so the stage lights, lyrics and dances were absorbed into her as a natural thing. In 10th grade, she even went to the Voice of Vietnam to participate in the contest "The Voice of Hanoians" and won the B prize of that contest.
However, her dream of becoming a singer changed in her final year of high school. When she learned that the University of Theater and Cinema was recruiting actors, she dared to apply for the exam and hid it from the whole family.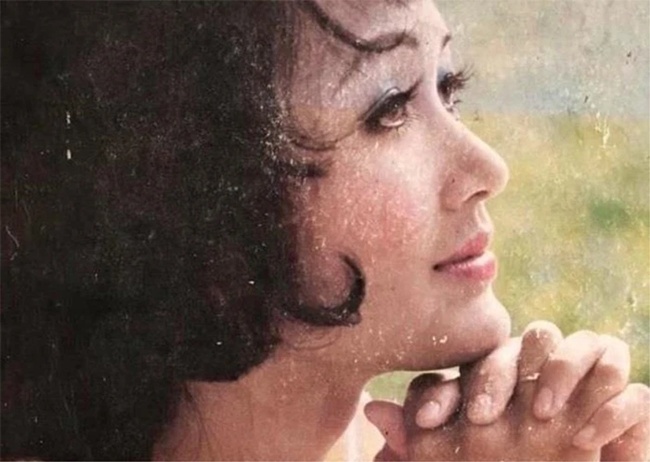 With a natural sharp face and hidden charm, Minh Hoa was immediately noticed by many film crews and invited to act in films right from the time he was still in school. After graduating, she returned to Hanoi Drama Theater at the golden age of the stage, traveling the North, Central, and South to transform from one play to another.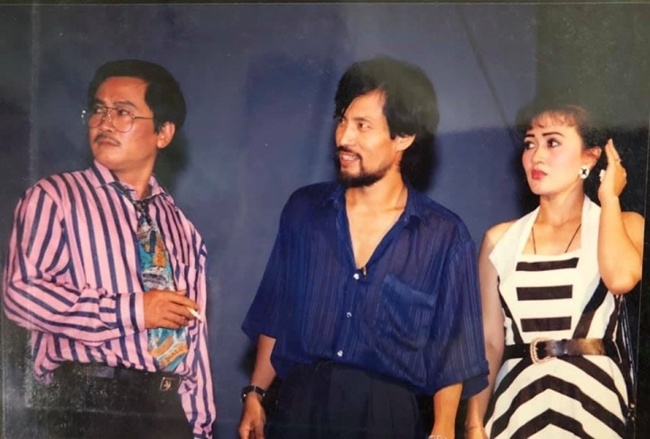 About the first TV role as a Lao girl in the movie Before Shooting TimePeople's Artist Minh Hoa said that she was a freshman at that time, so there were many surprises:
"In the past, there was only one episode of filming, but I had to stay for a few months on Hoa Binh. When I got the role, I was very fit and pretty. But the filming time was too long, I "bloomed" so quickly that the cameraman still joked: "If you're so fat, your face is as big as the screen, I won't shoot anymore." I keep remembering because even if I fast, I can't lose weight. That was the first memory I filmed. TV."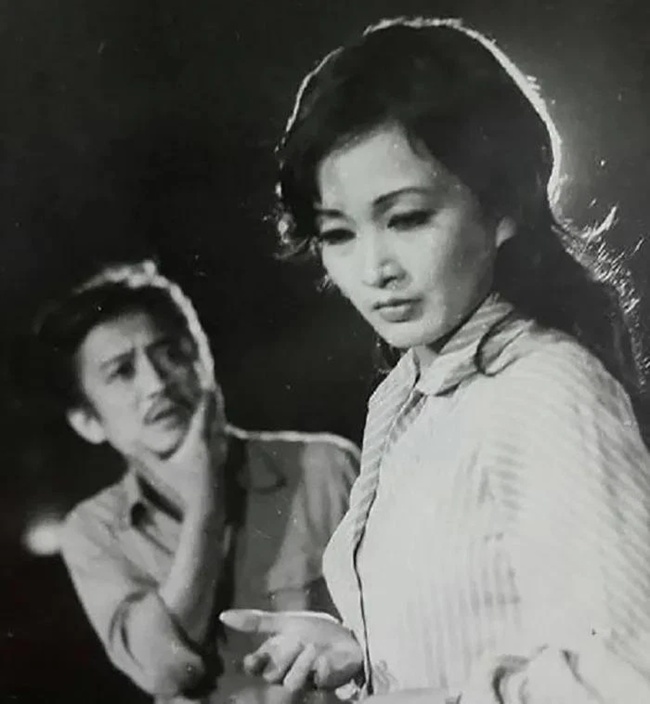 In the career of People's Artist Minh Hoa, the most impressive role is Tran Le Xuan in the series Mr. Advisor 1994. She used to share: "I was very confused because I had never taken on such a heavy role. Fortunately, I received the encouragement of writer Huu Mai – author of the novel "Mr. Advisor". I also read it. lots of books about this character to get the best incarnation."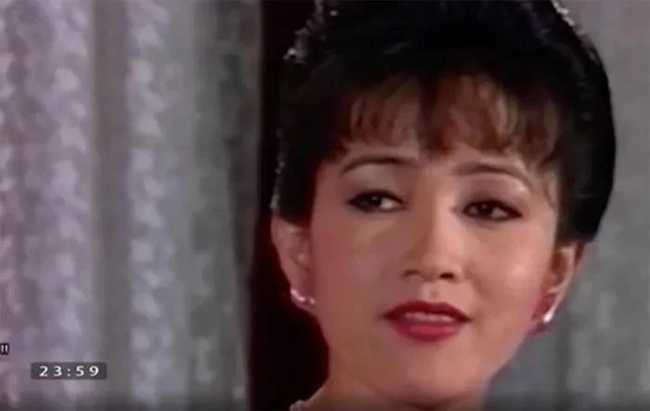 After the success of the role of Tran Le Xuan, People's Artist Minh Hoa became more "expensive" in television, but directors often "choose to send gold" for her to play the villain. She said:
"I took part in the first villain role in director Vu Chau's film "Tri Life", after that film, I was considered a woman… cruel, formidable, cunning, and invited by many directors to play the role. Bad shoulder".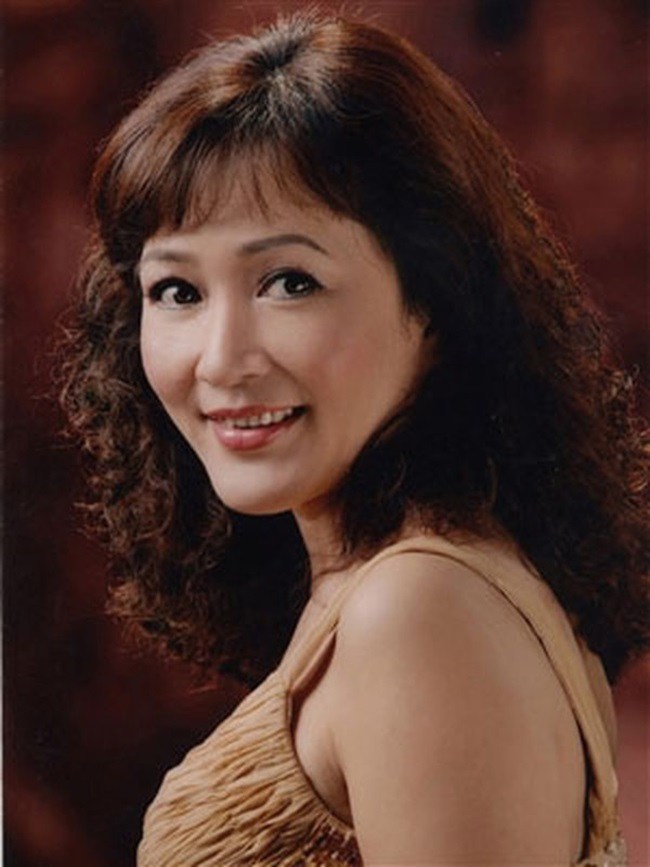 Up to the present time, People's Artist Minh Hoa has "pocketed" a huge film fortune: Sides of Life, House with Many Windows, President of Province, Rage, Sunny Heart, Talkative People, Youth, Love and Ambition… At the age of U60, People's Artist Minh Hoa possesses beauty Luxury and nobility should be considered suitable for powerful and rich characters.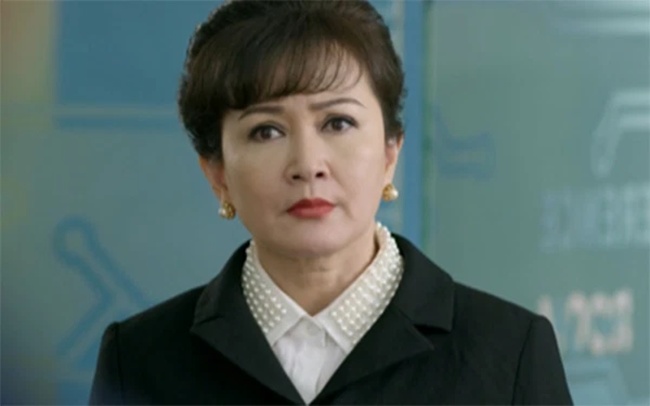 Rumored of divorce because of a secret marriage
People's Artist Minh Hoa has a successful career, but she is very secretive in her private life. She kept her marriage so secret that it was rumored that: "God does not give anyone many things. For people who are both beautiful and successful in their careers like Minh Hoa, they encounter unhappiness in their family." Before the divorce rumors, People's Artist Minh Hoa frankly shared: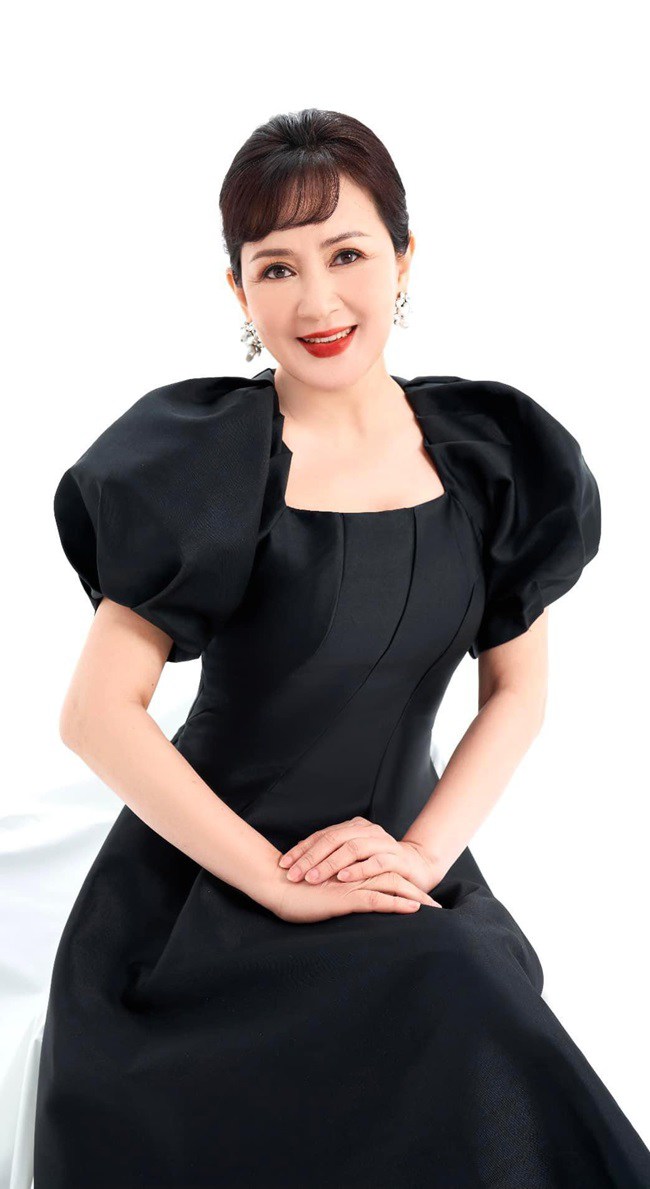 "I have never broken up with my marriage, it's just a rumor. My life is still calm. Only, the husband and wife work two different jobs, so it is very difficult to ask for a house full of laughter all the time. It's difficult. As for being angry with each other, sometimes we don't understand each other, we can't avoid it."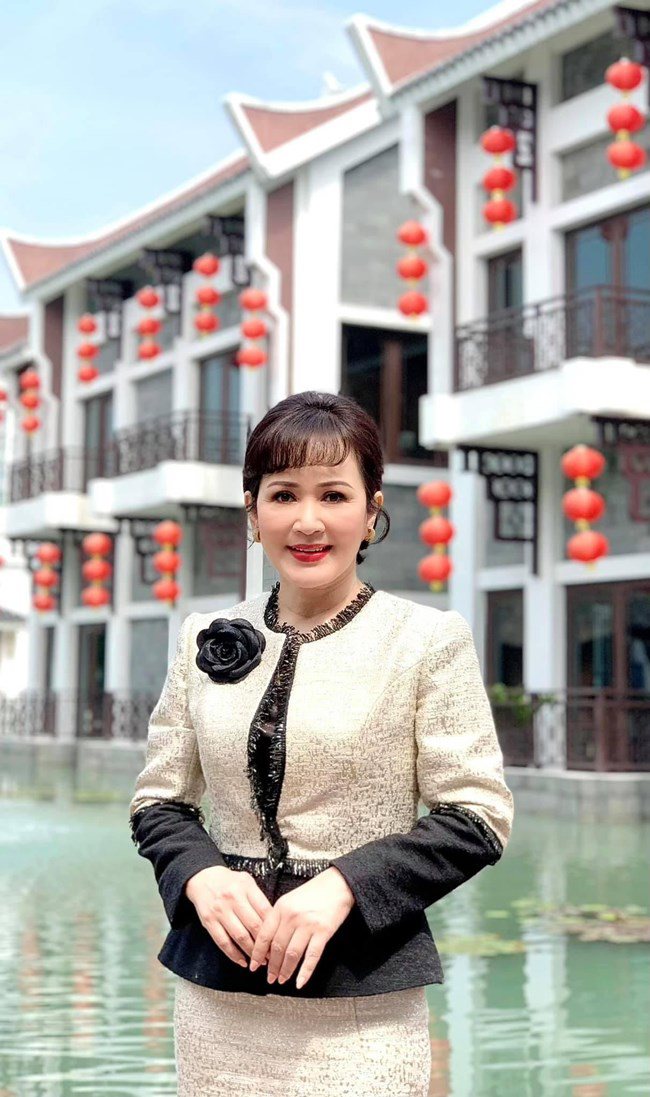 She also added: "Life is sometimes like that, even if the bowl in the cupboard is sometimes pushed or broken… It's important to always know how to arrange and reconcile work and family. At least until old age I no longer suffer from depression. lonely. I have at least one son in real life. Life as people look at it is a complete family with a full life."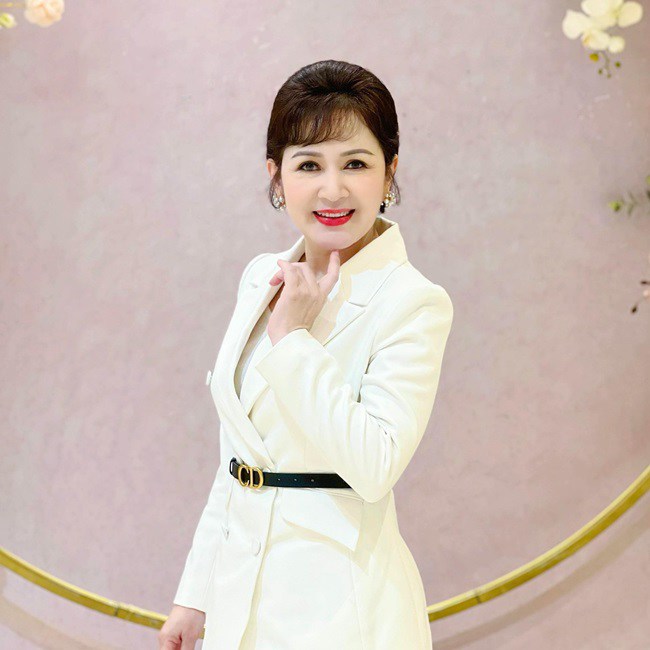 People's Artist Minh Hoa also told more about his married life: "I get up early in the morning to cook rice for my family. After that, I go to the market. In my spare time, I read books, watch movies. Before the COVID-19 epidemic, I often invited my close friends to coffee. translation, that habit seems to be gone. I just have time to myself."
It is known that the husband of People's Artist Minh Hoa works as a lecturer, and her son studied in Australia. She is satisfied with her current life.
You are reading the article
When she was young and beautiful, she was rumored to be getting a divorce because she was tight-lipped-Star

at
Blogtuan.info
– Source:
Eva.vn
– Read the original article
here