Thế Giới
WTO warns about global trade prospects
According to the World Trade Organization (WTO), Russia – Ukraine war would slow the nascent post-pandemic recovery of the world economy, reduce trade in goods and potentially lead to a broader split of global trade.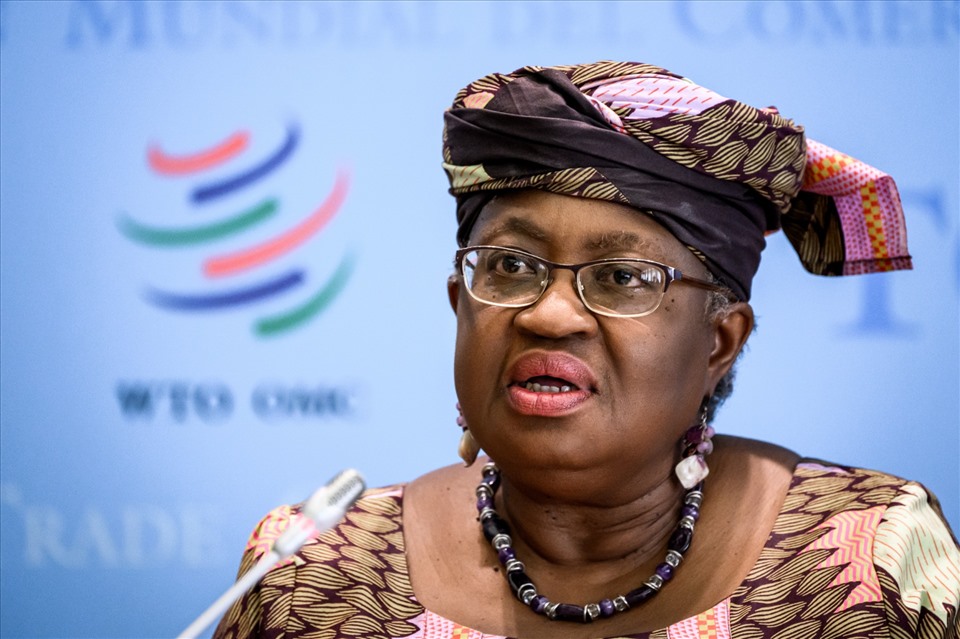 Lower global growth forecast
The trade body based in Geneva, Switzerland, has lowered its forecast for goods trade growth in 2022 from the previous 4.7% to 3%. In its April 12 announcement, the WTO also projected trade growth of 3.4% in 2023. The organization mentioned a number of downside risks impacting its assessment, including insecurity. food and the possibility of a resurgence of COVID-19.
"The WTO can play a pivotal role by providing a forum where countries can discuss their differences without resorting to force, and it deserves support in that mission." WTO Director-General Ngozi Okonjo-Iweala said.
The WTO expects world GDP to grow 2.8% in 2022, down 1.3% from its previous forecast of 4.1%. According to the WTO, GDP growth will reach 3.2% in 2023, close to the average rate of 3% in the decade before the pandemic.
While the war in Ukraine and sanctions on Russia will have a significant impact on global growth this year, trade flows are actually stabilizing back to more recent historical form.
Over the past two years, cross-border trade has been a surprising headwind for the world economy – fueled in large part by record-high US imports from Asia. However, if the latest WTO projections hold true, it means the trajectory of trade growth will fall back to the 1%-3% range that persisted throughout the decade following the global financial crisis.
While such a trend back is not an optimal outcome for WTO officials, it is a far cry from the organization's worrisome initial predictions in 2020 that the pandemic could trigger a resurgence. the sharpest collapse of international trade flows in the post-war period. To prevent that, governments have enacted massive fiscal spending packages and accommodative monetary policies have helped cushion the impact.
According to Reuters, WTO chief economist Robert Koopman said there was an "extremely difficult backdrop in the world economy" but he was confident that trade remained resilient and warned of the end of the trade. globalization is unfounded.
Supply disruption
World goods trade will decline by just 5% in 2020 – far below the WTO's original worst-case forecast of a 32% decline comparable to the Great Recession. World goods trade then recorded a rebounding growth of 9.8% in 2021.
Consumption of physical goods, boosted by stimulus packages, helps imports recover strongly in 2021, but supply disruptions and resurgence of virus variants have led to lockdowns. making it impossible for economies to return to full speed.
Trade disruptions this year will continue to be a drag on output as Russia's military campaign in Ukraine has rattled markets for key commodities such as oil, steel, aluminum, fertilizers and cereals.
Okonjo-Iweala warned of a potential food crisis because of export disruptions from Ukraine and Russia, two suppliers of grain and other commodities. This disruption is likely to hit the poorest countries hardest, including around 35 African importers.
According to the WTO's Director-General, now is the "time to act and act decisively on the food issue to avoid food riots" while also requiring a more transparent monitoring system and the potential to free up stockpiles. to lower the price.
The economic consequences of this conflict will extend far beyond Ukraine's borders, said WTO Director-General Ngozi Okonjo-Iweala. Now, it is clear that the double blow of the pandemic and hostilities has disrupted supply chains, increased inflationary pressures, and lowered expectations for output and trade growth."
You are reading the article
WTO warns about global trade prospects
at Blogtuan.info – Source: laodong.vn – Read the original article here