Life Style
Xã Hội
Deputy TBT newspaper Van Nghe suddenly denounced the female poet in the case of rape and forced "sex slave" 23 years ago.
Regarding case one female poet denounces colleagues – Mr. LNA raped him 23 years ago, recently, this colleague officially spoke up.
Mr. LNA confirmed that he was slandered and made a complaint to the police agency. At the same time, on his personal page, Mr. LNA had very long shares.
He wrote: "Over a week has been a long time for me. Stunned by what happened on the evening of April 6, it was not only because of his name, his image, and innocent poems that were being dissected and harshly criticized on social networks; but also because I don't understand why it happened all of a sudden. A story I don't want to repeat again is not just because of right or wrong, because right or wrong is not fun.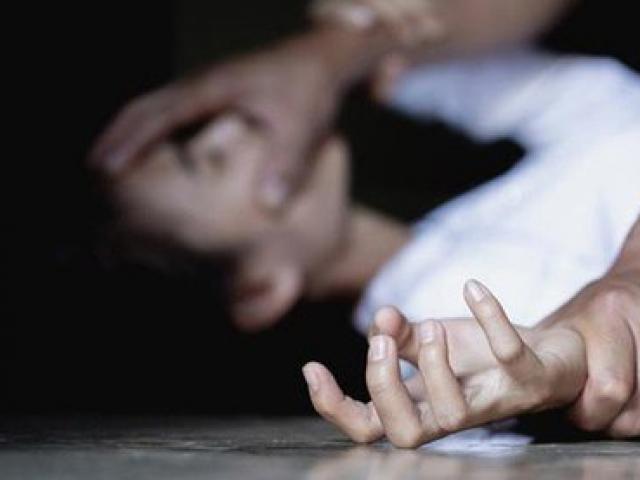 I've been paying for my mistakes for over 20 years. For more than 20 years, who dares to say that silence means no waves. Between reason and love, when you can't go with it, isn't it better to avoid it? Answering the press: "I don't know what to say right now" is not avoiding, but wanting to think more about this matter and choose the right time to less hurt those who are not involved.
Because of this story, family, relatives and friends also have to endure a lot of frustration and pressure from public opinion on social networks. But that frustration, is that pressure worth it? Worse still, there are people who have never held any grudges and suddenly take advantage of this incident to say bad things and make up slanderous stories without shame. Too inhumane. It's true that people can kill each other with words. But perhaps dying for words is not so easy.
For me, the scary thing is not facing the truth, because that has been happening for more than 20 years. What I don't want is the hurt of people who don't deserve to be hurt by repeating this. There have been friends who advised me to handle the story the way they thought was right. There are many people who are not friends who also suggest very objective solutions. I have listened, and realized that in order to harmonize everything, there is nothing like using the old ideas: The greatest reason is also the greatest love, I would like to thank everyone for their kindness. I also apologize to my friends who have been offended by me these past few days. Sorry to the agency, the family has caused trouble because of this. I ask for this matter to be resolved in a manner that I consider necessary."
It is known that DTP is known as the typical female face of Vietnamese contemporary poetry in the late 90s of the twentieth century.
Currently, the case is still being watched by many people.
Before that, the female poet had denounced Mr. LNA's rape on her personal page.
The poet shared: "At noon on April 14, 2000, when I was alone in the editing room, Mr. LNA broke in and raped me. While resisting panic, I called for help, many colleagues ran over and arrested me. found that LNA was lying on top of me, strangling me, while I was struggling to resist, my clothes were torn, my fingers were bleeding.Thanks to the intervention of colleagues, his rape has not yet been done. timely success.
But this is just the one time I was lucky enough to get away with LNA's infamous behavior
Before that, from July 1999 to April 2000, the LNA repeatedly manipulated, controlled, abused, and raped me like a sex slave."
When the incident happened, the poet said that she was only a young girl in her 20s, but she was afraid that her family would be affected, so she did not dare to denounce it.
"I was afraid that if I was talked about in relation to the opposite sex, my parents would die of humiliation. Before the depraved actions of the LNA, the immature young girl I was at that time could only resist vehemently until the end. exhausted and exhausted, but did not dare to call for help, did not dare to report the perpetrator, even feared that they had been raped.
…
After the incident on April 14, 2000 mentioned above, because there were many witnesses, I dared to write a denunciation of LNA. However, he was not only fearless and repentant, but also turned back and blatantly slandered. seduce me. LNA made up a story in which he and I were in a relationship, he wanted to leave me so I caused tension. The incident on April 14, 2000 was changed by him from the fact of rape to "a fight".
The female writer further affirmed that her accusations are true and ready to take responsibility before the law for the above mentioned contents.
Immediately after the female poet's article was published, it attracted the attention of the public.
https://afamily.vn/vu-nu-nha-tho-to-dong-nghiep-cuong-buc-ep-lam-no-le-tinh-duc-tu-23-nam-truoc-nguoi-bi- to-lam-don-to-lai-20220415085511887.chn
You are reading the article
Deputy TBT newspaper Van Nghe suddenly denounced the female poet in the case of rape and forced "sex slave" 23 years ago.

at
Blogtuan.info
– Source:
Afamily.vn
– Read the original article
here