Business
How is the mining monopoly doing business?
Both expensive and rare – the "brand name" of Vietnamese tourism
"The "movements" change life. The trips change our perception and outlook on life.
4 days 3 nights 10 members and 32 brothers support.
Son Doong completely erased the habit of "like to conquer" in each person, helping us to open our hearts and connect with life in a natural way, not possessive..
There is no conquest, but admiration and quiet humiliation thinking about the millions of years of construction that have left the work of today.those are the shares of ACB President – Tran Hung Huy after participating in a tour to discover Son Doong (Quang Binh) in 2020.
Mr. Huy is just one of the few tourists who have the opportunity to explore Son Doong. This is also the tour with the greatest difficulty, requiring visitors not only financially but also physically, as well as limiting guests to ensure environmental issues and safety for the journey.
The 1-3-day experience packages with levels from easy to moderate at Tu Lan and Tien caves cost from nearly 2 million to more than 7 million VND/person. However, the most famous and attractive products for tourists are Son Doong Exploration (4 days) and Hang Ba Adventure (4 days). The price is up to 69.8 million VND and 50 million VND respectively. This price is equivalent to the cost of a European tour.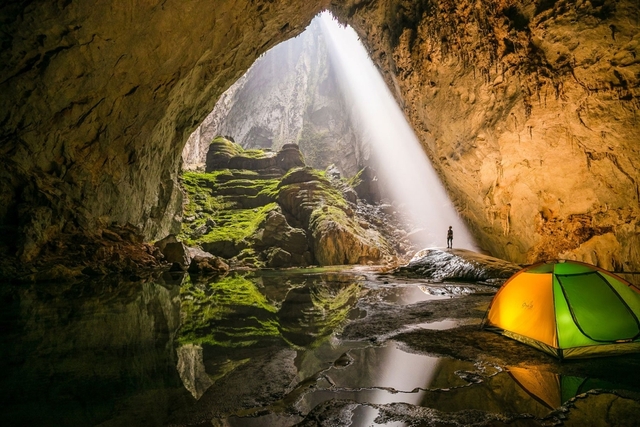 Son Doong – the world's largest cave
It is no exaggeration if the Son Doong expedition tour is like a "brand name" of Vietnamese tourism, because the high price is still rare. Each year, the number of visitors is limited to 1,000 people. Each tour to explore Son Doong has only 10 guests, but needs up to 30 waiters. In which, 22 porters carry luggage and food throughout the journey, 5 safety assistants to assist guests during the tour, an international guide, a British cave expert, two chefs and one inspector. forest Park.
On average, visitors often have to book a year in advance to have any hope of "vacancy". Information from the Quang Binh Tourism Portal said, All 1,000 tickets in 2022 of the "Conquer Son Doong – World's Largest Cave" tour have been sold out to domestic tourists.. The first tickets of 2023 are also available, most of which are foreign guests. Recently, the People's Committee of Quang Binh province has agreed to allow the addition of 5 sightseeing programs, corresponding to 50 guests for the Conquering Son Doong tour in 2022, with the selling price of tourism products is 2,500 USD/person (reduced price). to stimulate tourism demand).
The son of Quang Binh has the exclusive right to exploit
The unit currently exclusively operating Son Doong expedition tour is Oxalis Adventure. This business was founded by businessman Nguyen Asia, a son of his hometown Quang Binh. Mr. Asia is the founder and Chairman, CEO of OneStep Vietnam – a company specializing in social audit and sustainable development in Vietnam and Southeast Asia, and a CSR consultant at various companies. machines of brands and NGOs such as ILO, FLA, GFSI in Vietnam and other Southeast Asian countries. Before OneStep, he worked as a senior auditor for PwC and Nike Inc., Vietnam.
However, an important turning point in his career suddenly came in 2010, when Mr. Asia met Mr. Hoang Hai Van (now Deputy Director of Phong Nha – Ke Bang National Park Management Board) and was encouraged to return to work as a tourist. calendar in the homeland.
"In the same October of that year, Phong Nha suffered a historic flood. People almost lost all their wealth and money because they didn't think the flood was so big. I also went to rescue and when I sat on the roof to watch, I also went to rescue. With the sight of my homeland engulfed in floods, loss and grief piled up, I agonized over one question:
Why is Phong Nha – Ke Bang a world natural heritage with a beautiful cave system but poverty clings to the people? The determination to do something for my hometown motivates me more than ever…", the businessman once shared in an interview.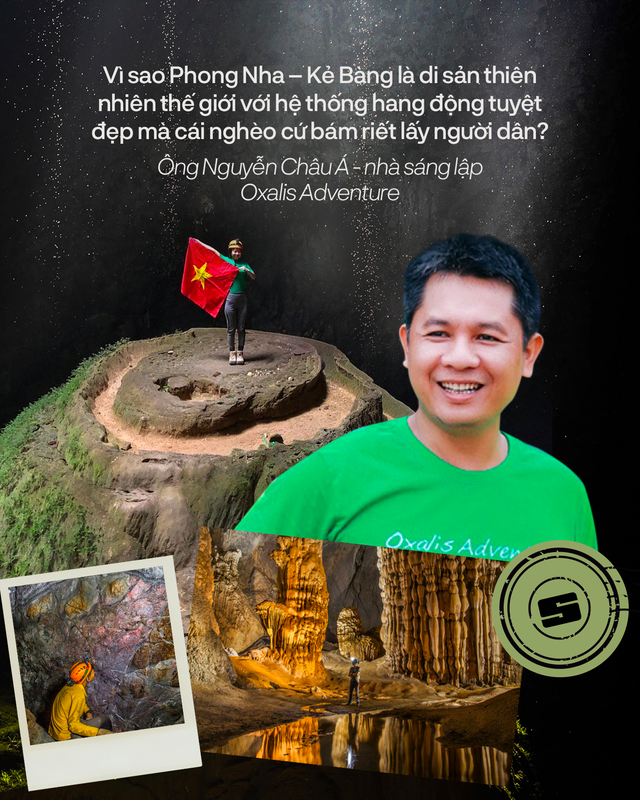 And so Oxalis Adventure was born in June 2011. Oxalis means "sour tamarind" – a vegetable that grows naturally in Phong Nha and is used by people to make sour soup. For more than 10 years, the Oxalis Adventure team says they have continuously discovered and explored many new caves. Another important member of the team is a legendary name in the world of caving – Mr. Howard Limbert, serving as director of engineering and safety, in charge of resource conservation. He was the leader of the British cave expedition in Vietnam, for 30 years, his team surveyed more than 300 caves in Phong Nha.
In order to promote the Son Doong cave system as well as promote the business, Oxalis Adventure has spent a lot of effort to approach great artists from the US or Hollywood film crews, continuously over the years. .
In 2012, beautiful photos of Son Doong were published in major newspapers around the world.
In 2015, the image of Deputy Prime Minister Vu Duc Dam directly crossing the Phong Nha rainforest into Son Doong cave and introduced on the live TV program Good Morning America of ABC (USA) caused a sensation. move and delight the Vietnamese people.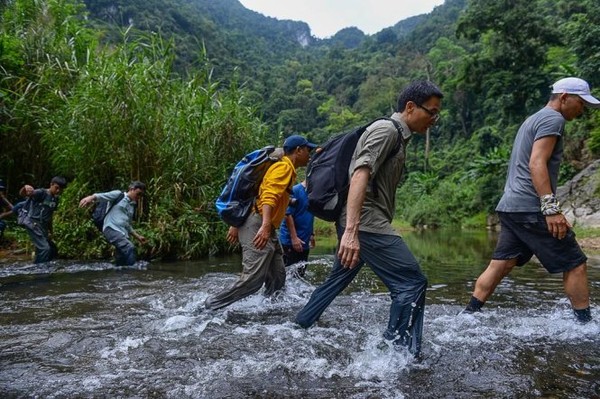 The image of Deputy Prime Minister Vu Duc Dam wading into Son Doong cave once made young people boil
In 2016, this business approached Hollywood through the movie Peter Pan and Kong: Skull Island.
In 2019, Oxalis Adventure once again caused an explosion after collaborating with famous DJ Alan Walker, to bring the images of Quang Binh, Son Doong, and Bo Trach into the MV Alone Pt.I. It is worth mentioning that the cost of this business is only 2 billion VND, a very small number compared to Alan Walker's brand.
How does Oxalis Adventure do business?
Thanks to the exclusive advantage of exploitation and active promotion, Oxalis Adventure's revenue has grown quite impressively over the years. If in 2016, the business earned 77 billion VND, by 2018, this figure was 133 billion VND. However, by 2019, Oxalis Adventure's revenue decreased slightly to 108 billion VND.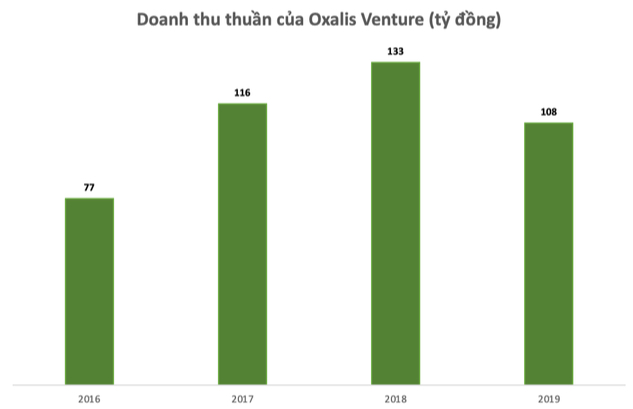 In addition to exploiting caving products, Oxalis Adventure also has a number of other member companies also operating in Phong Nha and surrounding areas. The member companies include Chay Lap Farmstay & Resort, Di Di Thoi travel agency, Oxalis Home Hotel and Son Doong Bungalow Hotel.
https://cafebiz.vn/tour-tham-hiem-son-doong-het-sach-suat-trong-nam-2022-du-gia-toi-50-70-trieu-dong-nguoi-doanh-nghiep- docs
You are reading the article
How is the mining monopoly doing business?

at
Blogtuan.info
– Source:
cafebiz.vn
– Read the original article
here