Choose a glass vase/ornament
Choosing a glass vase is quite easy in this day and age of technology as you can order it at online stores or go to select stores. With a variety of models and designs, you will surely choose a glass vase that suits your preferences and design ideas.
As for the decorations inside the glass vase, this is easy if you are someone who lives near the beach. Just spend an afternoon, you will find pieces of transparent glass, small items drifting ashore, green seaweed…
This is like a little exercise and treasure hunt. Otherwise, you can buy familiar decorative items such as cactus, marbles, stones, pebbles… from the store to decorate your glass vase.
1. Preliminary processing of materials
Before decorating some utensils in a glass vase, it's best to do some work first. Sand and gravel before use need to be baked at 130F for twenty minutes and allowed to cool. Charcoal also helps kill bacteria that may still be present in the sand.
Note
First of all, the decoration of glass vases is quite simple but needs meticulousness and care from the maker. The airtight environment for some plants is limiting growth, so you need to pay attention to the light and ventilation of the vase.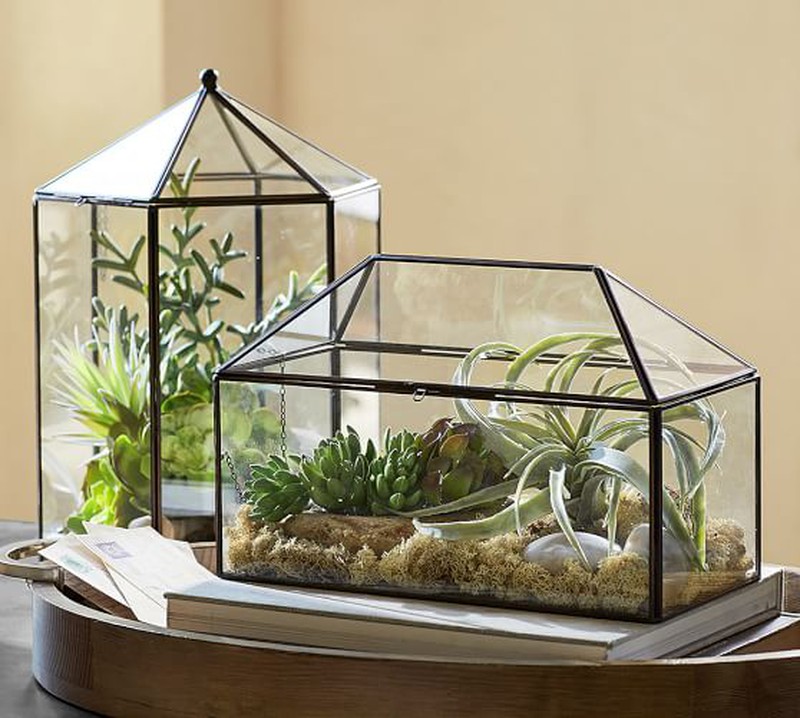 There is also an adequate supply of air, water, and nutrients if your glass vase is planted with green plants. The plants growing inside need sunlight to be healthy.
Especially succulents cannot live in a humid environment, so if you use this plant, you must grow it dry and decorate it with simple utensils. If the top of the glass jar is open, it will have better drainage conditions.
You can use both indoor and outdoor plants together in the same glass jar when creating a terrarium. You should also choose small cacti to slowly grow in a vase of the right size. When they reach a certain level of growth you need to prune them to keep them looking their best.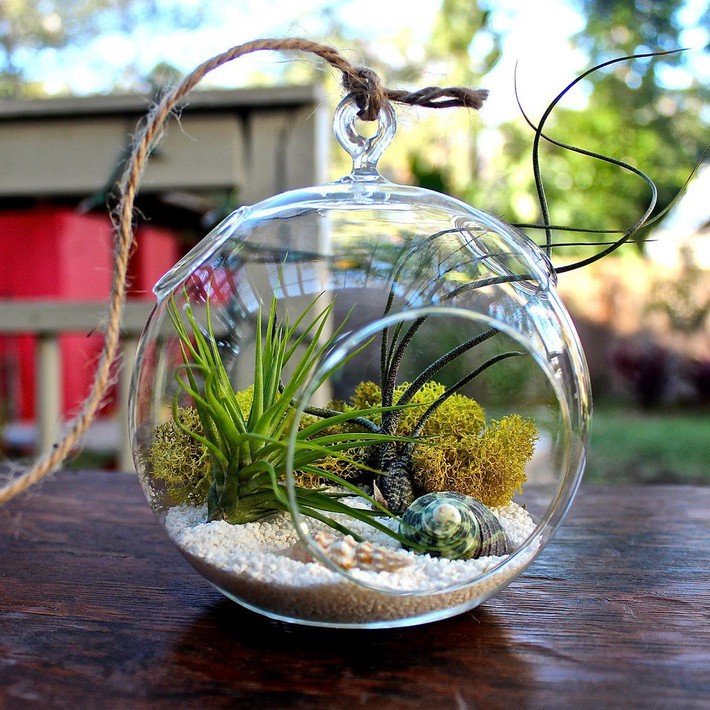 2. Tools
Depending on the object, you will need to use different implementation tools, but in general will need the following things:
– Spoon to shovel soil, sand, gravel…
– Wooden skewers
– Water spray bottle/Watering syringe
– Long tweezers or set of chopsticks (for placing small green plants)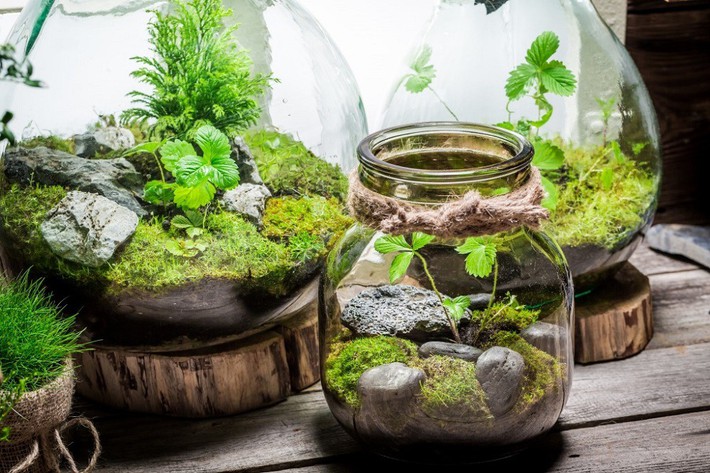 3. Implementation
The decoration for the glass vase is quite simple and easy to do. According to the average calculation, it only takes you 20-30 minutes to decorate if you follow the correct method with the steps below:
– Arrange a layer of transparent sea glass at the bottom of the jar. Use a wooden skewer to evenly spread the shards of glass or create an undulating wave before adding the next layer.
– Repeat the same process with sand and gravel. For these two materials you need to spread an additional layer of activated carbon.
– Moisten the organic fertilizer for plants with a little water. Just wet enough.
– Place the plant on the crushed coal to be at least an inch (2.54 cm) deep.
– Gently arrange the plants the way you want. (But make sure the stems or roots are touching the compost.)
– Arrange the pebbles and sea glass up again.
So you have completed the decorative glass vase already.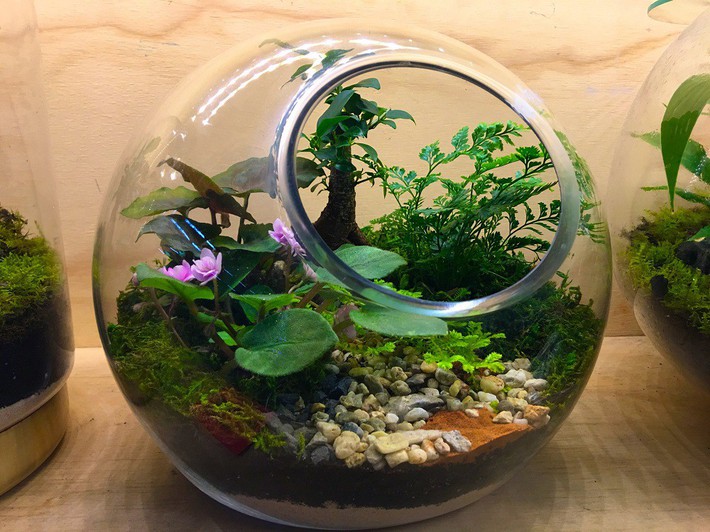 4. How to take care
Once you've finished your glass vases, keep them for six weeks in a well-lit, well-ventilated window (preferably west-facing). This is the time for them to get used to and grow in a new environment.
When they have begun to grow to the full height of the vase, you should prune or replace with another more suitable plant. The average lifespan of this decorative glass vase is 6 months depending on your diligence and care.
Good luck.
https://afamily.vn/huong-dan-ban-cach-tao-ra-khu-vuon-nho-sieu-dang-yeu-trong-binh-thuy-tinh-de-trang-tri-nha-20220408092821823. chn
You are reading the article
How to create a super cute little garden

at
Blogtuan.info
– Source:
Afamily.vn
– Read the original article
here