Giải trí
Life Style
It turns out that Mai Ngoc used to sleep with a man who was photographed by her husband
Are you a man? episode 26 aired on VTV3 on the evening of April 15. In this episode, Mai Ngoc's past is gradually revealed.
Following the developments of the previous episode, Tuan Khang came to the house accidentally causing big trouble for Mai Ngoc. After Tuan Khang returned, Mai Ngoc was brutally beaten by her husband. Even her mother-in-law cheered for this action and told her grandson that Mai Ngoc was bad, so she was beaten by Dung.
Beaten until her face was completely bruised, the next morning, Mai Ngoc woke up and panicked when she saw Dung and his mother preparing to take Khoi baby away. When she tried to run to stop her, she continued to be beaten by Dung. He even pushed his wife to fall and hit her head and then let her faint in the house, just like that.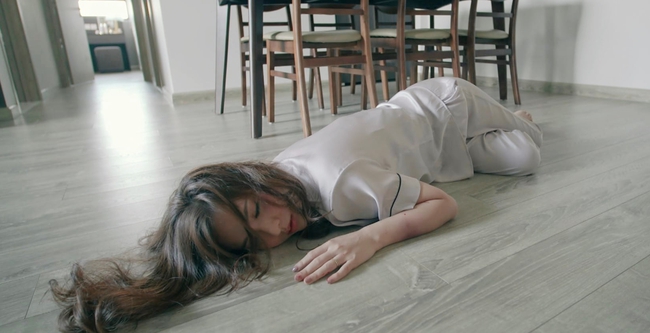 Worried about Mai Ngoc, Tuan Khang came to her house. Thanks to Tuan Khang, Mai Ngoc was taken to the emergency room. Lying in the hospital, she suddenly received a message from Dung, which was "hot" photos of his wife in bed.
After that, Mai Ngoc also told Tuan Khang about her past. In the past, Mai Ngoc had filed for divorce, but Dung did not agree, even tortured her terribly, forcing Mai Ngoc to give up her intention to divorce. Too sad, Mai Ngoc went to the bar to drink alcohol. Then the next morning, she woke up and found herself with a strange man, naked.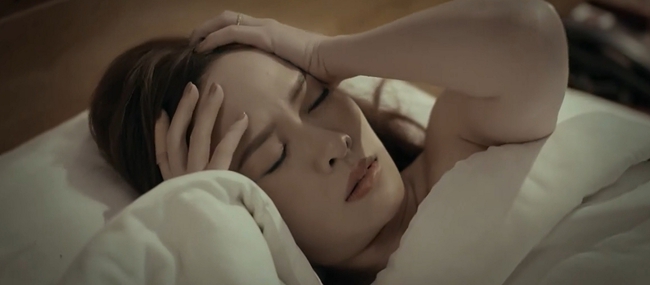 Before I understood what happened, a group of people rushed in to record clips, take photos, and accuse Mai Ngoc of sleeping with a married person. Dung soon also appeared to grab these evidences.
He used Mai Ngoc's evidence of adultery to threaten her, not allowing her to get a divorce, because as long as Mai Ngoc divorced, he would release that evidence to gain custody of the children. So because of baby Khoi, Mai Ngoc had to swallow bitterly, how many years she lived in the scene of abuse and torture.
Mai Ngoc's story made Tuan Khang dumbfounded and the audience was shocked. Will Mai Ngoc do anything to escape this hellish life and regain baby Khoi – now taken away by Dung?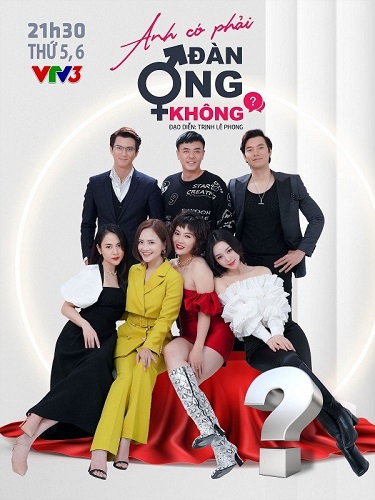 Mentality
45 mins
January 13, 2022
21:40 – Thursday, Friday – VTV3
"Are you a man?" is the story revolving around the lives of 3 men Tuan Khang, Nhat Minh and Duy Anh. Tuan Khang is like a big child who refuses to grow up, only knows how to play and doesn't care about others. Duy Anh – a husband who gives up ambition, stays at home to take care of his family so that his wife can be satisfied with her passion for business. Nhat Minh, Duy Anh's neighbor is a dry man who doesn't know how to show affection, so he often brings very humiliating moments to his wife. Three men with three personalities, opposite circumstances sit down to share their own stories.
Director: Trinh Le Phong
Actor: Nhan Phuc Vinh, Quynh Kool, Tuan Tu, Thanh Huong, Ha Viet Dung
Waiting to see if you are a man will continue to air on VTV3 next Thursday, 6 weeks later.
https://afamily.vn/anh-co-phai-dan-ong-khong-hoa-ra-mai-ngoc-tung-ngu-voi-dan-ong-bi-chong-chup-anh-nong-con- mat-20220415225213831.chn
You are reading the article
It turns out that Mai Ngoc used to sleep with a man who was photographed by her husband

at
Blogtuan.info
– Source:
Afamily.vn
– Read the original article
here