My mother often said that a daughter's marriage is like gambling, no matter how good she is, she is not as lucky as finding someone who is both loving and suitable for her family's conditions. Perhaps like my mother said, I was unlucky in this love story, so even if I was married, I would not be as complete as other people.
Before getting married, I used to love a person for 4 years, but because I live in the North, his house is in Lam Dong, so the two families disagree. After trying hard to be together for 4 years, I broke up because I was 29 years old then, if I kept hanging around, I wouldn't go anywhere but would miss my youth.
I met my now husband at a friend's birthday party, we fell in love, quickly established a love relationship, and finally got married, the whole process took less than 2 months. The reason I got married so quickly is because he was extremely proactive, proactively said he loved me, actively expressed his desire for a stable marriage, took the initiative to come home to debut, ask to go again… I thought this was dream because he is masculine, love me is also very popular with my family. If my former lover was opposed by the whole family, on the contrary, everyone urged me to get married early or I would miss it.
The euphoria in happiness and the winged words of the family made me blind, thinking about it now still makes me feel stupid. Because, deciding to get married in a hurry, I had never met his family, then he told me his parents lived in Saigon, he was the only one out here. The little information I know about their family is that he is the son of a small business parent with a house in Saigon.
The decision to marry was hasty, I have never met his family.
On our wedding day, we held a restaurant outside of Hanoi, the groom's relatives, besides his parents-in-law, also had a few uncles and aunts. The ceremony also went smoothly, my parents-in-law were gentle and kind even though they had just met for the first time, but they also knew how to take care of me.
A week later, we flew back to Saigon to hold our second wedding, here during the wedding, in addition to the usual gold exchanges, my father-in-law called me to a corner and put a bag of gold in my hand. I still don't understand why my father-in-law told me he loved me because I was willing to take him home.
I thought my father-in-law was just exaggerating, but when he uttered the next sentence I fell silent. He said: "Later on, when my parents are old, you and Thang should take care of Kim's brother instead of his parents, he's very good, you don't have to worry." I still didn't understand what was happening when my husband walked over to pull me out of there, I vaguely understood what was going on, who Kim was, but because it was the wedding day, I had to put it aside.
The night of the wedding, I slept over at my husband's house, when the guests left, I began to hear laughter and people stomping downstairs, I asked my husband if he said his parents were "playing".
When I began to sit down to remove makeup, prepare to change my dress, it was also 11 o'clock at night, at this time the play had stopped and turned into a cry like a baby. Finally, someone knocked on the door, I opened the door and saw my father-in-law standing there with a sad face, behind him something flashed, ran straight to the bed and hugged my husband. When I turned around, I saw that it was a boy about 15 years old.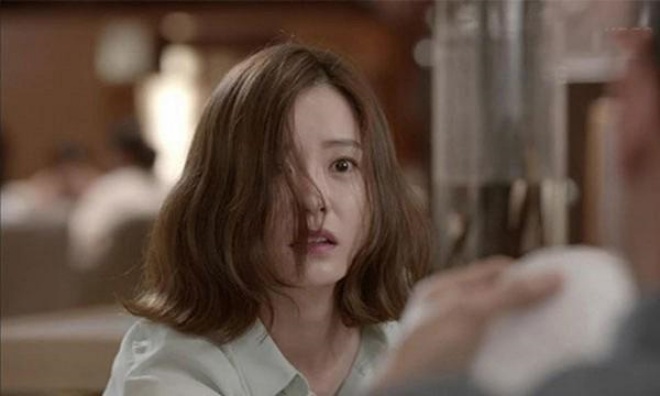 When the guests left, I began to hear laughter and people stomping.
I stood still for a moment, then decided to ask who it was, why did he tell me he was an only child. At this time, my father-in-law was also dumbfounded, he was more surprised by that information than I was. The other teenager was still hugging my husband, laughing and talking happily, at a glance, he knew that he had a brain problem, maybe a retardation. After a while, my mother-in-law came up and coaxed the boy to sleep.
At this point, I was very angry because I did not understand why my husband had to lie to me like that. After her mother-in-law let her sleep, she went up to speak, she admitted her fault, she was afraid that I would criticize her house, so she told her husband to lie to me. My father-in-law didn't know anything about this, he thought I knew but still married, so he gave me so much wealth. As for my husband, he sat in a corner, not even daring to say a word.
I am so young, my husband's parents are old and soon they will return to their ancestors, then my wife and I will have to take care of this younger brother, not to mention whether the disease is hereditary or not. What should I do if I have children?
The more I thought about it, the more angry I got, so I asked my parents' permission to leave the house in the middle of the night. I rented a hotel to sleep, when I arrived, I found out that I was still wearing the dress of the wedding day. I blame husband 1, then I blame myself 10, because I didn't find out, so I just missed it, married and then left my husband after less than 10 hours of the ceremony. What should I do?
You are reading the article
On the wedding day, my father-in-law put a heavy gold bag in my hand, on the wedding night I took my dress and ran away

at
Blogtuan.info
– Source:
Eva.vn
– Read the original article
here