Appear in the show Red lipstick In the latest episode, Meritorious Artist Trinh Kim Chi had the opportunity to experience his volunteering journey. Vice President of Ho Chi Minh City Theater Association said that she participates in volunteer activities out of her heart and responsibility. Meritorious Artist Trinh Kim Chi believes: "Living in the world without doing useful things would be a mistake. As the manager of the theater stage and training center, I have the duty to impart experience and morals. the actor's morality, professional responsibility to the next generation as I myself have learned from the previous generation of artists".
According to Meritorious Artist Trinh Kim Chi, she herself accompanies two charity funds, "Call for love" and "Fund for taking care of artists". "In the past time, artists have faced the most difficulties, especially during the complicated situation of the Covid-19 epidemic, the decline in stage activities and the difficulty for artists to get a stable job.
We hope to be able to support and help older artists in difficulty and backstage staff. I personally find it difficult because volunteering is done openly and transparently. However, the pressure is there because if I hold the benefactor's money, I have a responsibility to give it to the right person at the right time, and if I don't give it to the right situation, I feel guilty," the female artist expressed. .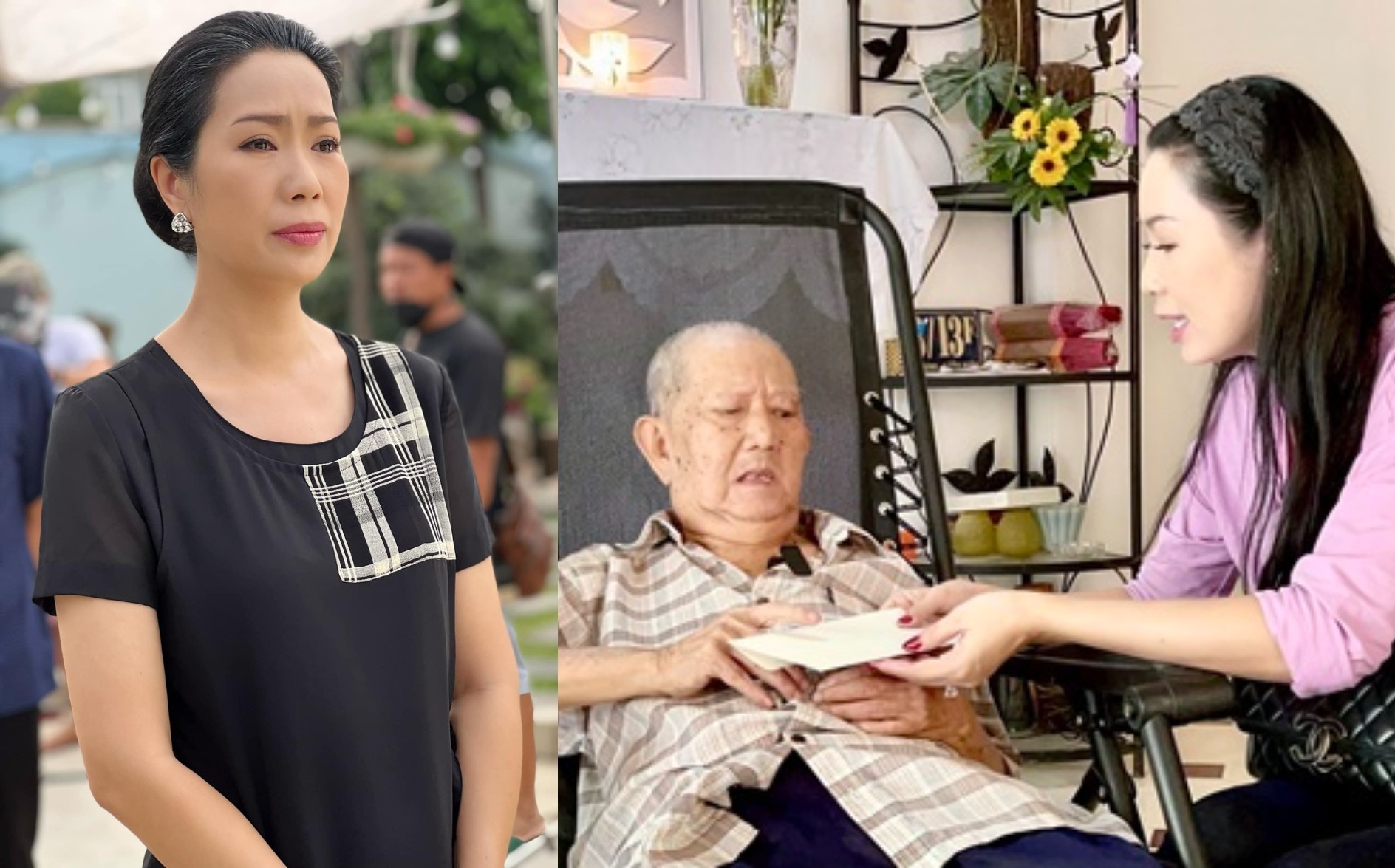 Meritorious Artist Trinh Kim Chi said that she is currently not calling for donations to the "Artist Care Fund". Instead, she deducts a portion of the profits from her business to put into this fund. In addition, artists with economic conditions want to contribute to the "Artist Care Fund" to support difficult artist situations, she will accept it instead.
The female artist admitted that she went through a rather tiring time when doing charity work. However, Meritorious Artist Trinh Kim Chi affirmed: "I will not stop doing charity work, but I will change the way I do it. Sometimes I feel hurt because my kindness has been severely trampled on. That feeling myself. I go through it in a split second. When I see situations that need help, I put aside the hurt to continue my work. Because volunteer work comes from the heart, if because of hurt, If you don't continue to do charity work, the disadvantaged people are artists and people in poor circumstances who are in need of help."
"I am lucky to have a husband who is always behind"
Meritorious Artist Trinh Kim Chi admits that artists will surely receive positive and negative reactions both in art work and in life. "There are roles where people watch it and say, 'I'll hit it when I see it.' However, I feel it's a successful role because I've convinced the viewers that the role is a villain that makes them suffer. afraid and must hate me".
Sharing about an unforgettable case in the process of participating in volunteer activities, Meritorious Artist Trinh Kim Chi said that she and her colleagues gave more than 7,000 medicines to F0s. "At that time, a little girl asked for help because he was sick with Covid-19 but did not have medicine at home. Me and another volunteer rode a motorbike to the house to give medicine. About 4 hours, I When he brought medicine to his family, he saw a scene where he was wearing a raincoat, covered from top to bottom, and heard him say: "Sister, my grandfather is dead!" I was shocked and didn't know what to do. Until now, when I tell the story, I still can't control my emotions," said Meritorious Artist Trinh Kim Chi.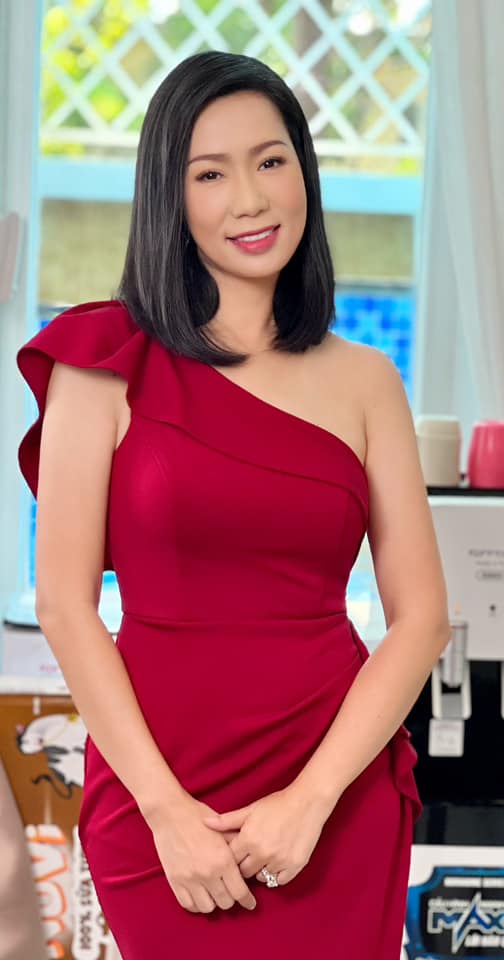 Meritorious Artist Trinh Kim Chi also admitted that without the support of her family, it would be difficult for her to participate in art and volunteer activities.
Share with PV Vietnamese peopleMeritorious Artist Trinh Kim Chi said: "My husband has supported me a lot not only in the past year. Everyone in the family is worried about me when carrying food trucks and necessities to support the route. At the beginning of this difficult time of the pandemic, I myself am very worried not because I am infected with Covid-19 but I am worried about my family members.
Maybe I somehow neglect my family too much! I am fortunate to have a husband who is always behind and ready to support his wife in doing charity work. He himself, when he received 2 doses of the Covid-19 vaccine, was very enthusiastic with me on the bus trips to distribute food and necessities… I think what I do is useful and with the support of my husband. children make me more motivated to help life and people."
You are reading the article
"Sometimes I feel hurt because kindness is so badly trampled"

at
Blogtuan.info
– Source:
danviet.vn
– Read the original article
here