Life Style
Tâm sự
The last day of work, I have the courage to say these 3 words to my boss
I didn't believe in love before office place very. People often say "the teacher's son, your wife, the office girl", in general, stay away from office relationships. Besides, my sister is a clear example of not being in love with the same company. She used to be with a brother for 3 years straight. Finally, because the disagreements at work affect the relationship, the end is that both break up and quit at the same company.
When I go to work, I always try not to contact or get to know anyone too deeply, especially with people of the opposite sex. I myself am aware that I have a little beauty, easy to catch the "blue eyes" of single guys. In fact, since I was a part-timer, there were also a few brothers who flirted with me, but I ignored them. I think I can love people in the same profession, but it is very difficult to love colleagues. Meeting each other every day, extremely stuffy because there is no private space.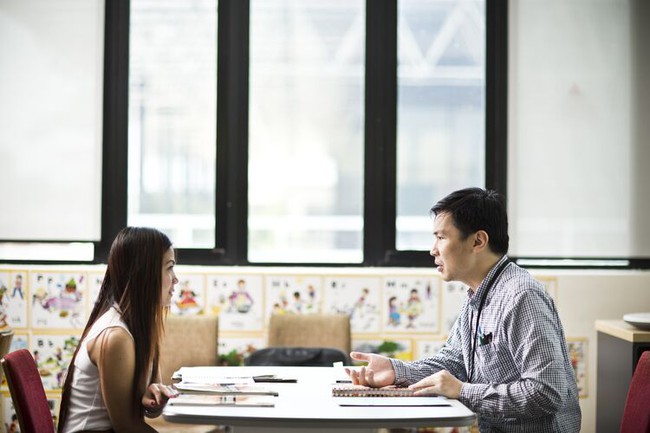 But because life is always unexpected, I never thought there would be a day when I would fall in love with my boss. This was also a huge turning point in my life.
I joined this company as an employee of the recruitment department. My job is to check employees' salaries, and at the same time monitor and track everyone's working situation. Sometimes, I also take on additional recruiting tasks.
He is the leader of the content department, although I don't work under him often, but sometimes we have some issues to discuss. I consider him as my boss. His name is Binh, because Binh is the boss, he has to go to meetings and go on a business trip. Possessing a handsome and polite appearance, every day he goes to work, I am fascinated with the scent of perfume when he passes by.
Because I work in human resources, after joining the company, I also actively made friends with Binh via Facebook. This man rarely posts photos or status on social media, at first I thought he probably wouldn't be on Facebook. However, 1 month after I entered the company to work, I posted a commemorative photo, and Binh released his heart and sent me a private message at the same time. "You look so cute".
Since then, we often meet each other at work, talk more and even go to lunch. When I said I was afraid, Binh invited the staff in 2 departments to come along, no one around knew anything.
It wasn't until the 4th month of working that Binh officially asked to date me. In fact, even though I was entangled in my heart, I just thought it was because Binh liked me. At that time, I struggled a lot, and Binh was also resolute, not discouraged. A few times when he returned from a long business trip, Binh bought me a lot of things. I took a deep breath, reassuring myself that it would be okay if the two of you were in two different departments.
In the end, I agreed to date Binh, but did not accept the love. Binh said it was okay to wait, and the two of them needed more time to understand each other better. Also from here, a lot of trouble in the office came to the two of us.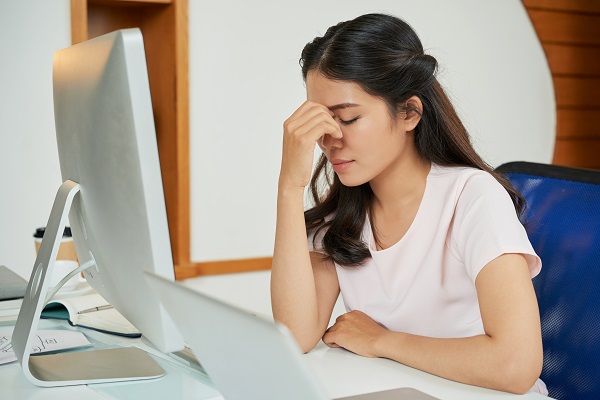 Everyone around knew that we used to hang out and date each other. His words in and out, Binh's work were also affected. When a higher-ranking boss reprimanded him, they said "sarcastically" Mr. Binh that because he himself devoted a lot of attention to other women – that was me. But fortunately, Binh did not turn his back on me. There were times when they went out together, Binh also said "At the very least, quit your job".
However, deep inside, I don't want him to end his career while at the top. So when the two's feelings were mature enough, I was the one who took the initiative to leave the company. Binh was very shocked, he pulled me to stay, but I made up my mind.
On the last day of working at the company, when I was about to leave, I gave Binh a surprise. Meeting him in a private place, I told Binh 3 words: "I love you". The other party was emotional, and I was satisfied. From here, when my career turned to a new stage, it was also the time when I confidently entered a love affair with him.
https://afamily.vn/ngay-cuoi-cung-lam-viec-o-cong-ty-toi-du-can-dam-de-noi-3-tu-nay-voi-sep-cua-minh- 20220415113429084.chn
You are reading the article
The last day of work, I have the courage to say these 3 words to my boss

at
Blogtuan.info
– Source:
Afamily.vn
– Read the original article
here