Guest in the program Chat with mom with milk Episode 126 is Ms. Vo Thi Phuong Thao (29 years old, an English teacher currently living in Ho Chi Minh City). Thao currently has a 15-month-old girl named Neethling Leia Linh San, a "sweet fruit" in her marriage with a foreign husband. Coming to the program, Ms. Thao shared her journey pregnant and gave birth to her difficult child.
Thao and her husband have been married for 3.5 years.
The first time I lost my baby at 25 weeks pregnant, the pain was so bad I couldn't cry
Thao said that before having Neethling Leia Linh San, she was once pregnant but unfortunately could not welcome the baby. She lost her baby when he was 25 weeks old.
"About 1-2 days, I didn't see the baby kick, so I had a bad feeling and went to the doctor. After the examination, the doctor said: "Thao, my baby has passed away", not sure why this is the case. Received the news that I was dumbfounded, didn't know what to say.My husband didn't accept this result and he took me to another hospital, the results remained unchanged.
That night, when I got home, I couldn't cry because it was so painful and empty in my heart. I imagined what would happen tomorrow, so at that time, I could only hold my baby in my belly and comfort me. Because I know that mother and daughter are going to be separated forever. The next day when I was admitted to the hospital, I felt pain and tears came out of my eyes. Looking around there are so many pregnant mothers, so many babies, I wonder why am I so unhappy?", Thao confided.
Because the baby was quite big, Thao had to have a cesarean section. Before going to the operating table, she had to sign an agreement because of the central striker's placenta, which is in great danger of affecting her life. Even the doctor warned that if the surgery could not stop the bleeding, she would have to accept the removal of the uterus, which means she could no longer have children. "I'm so scared, I'm afraid I won't be able to have children anymore", Thao recalls feeling shaky before entering the operating room.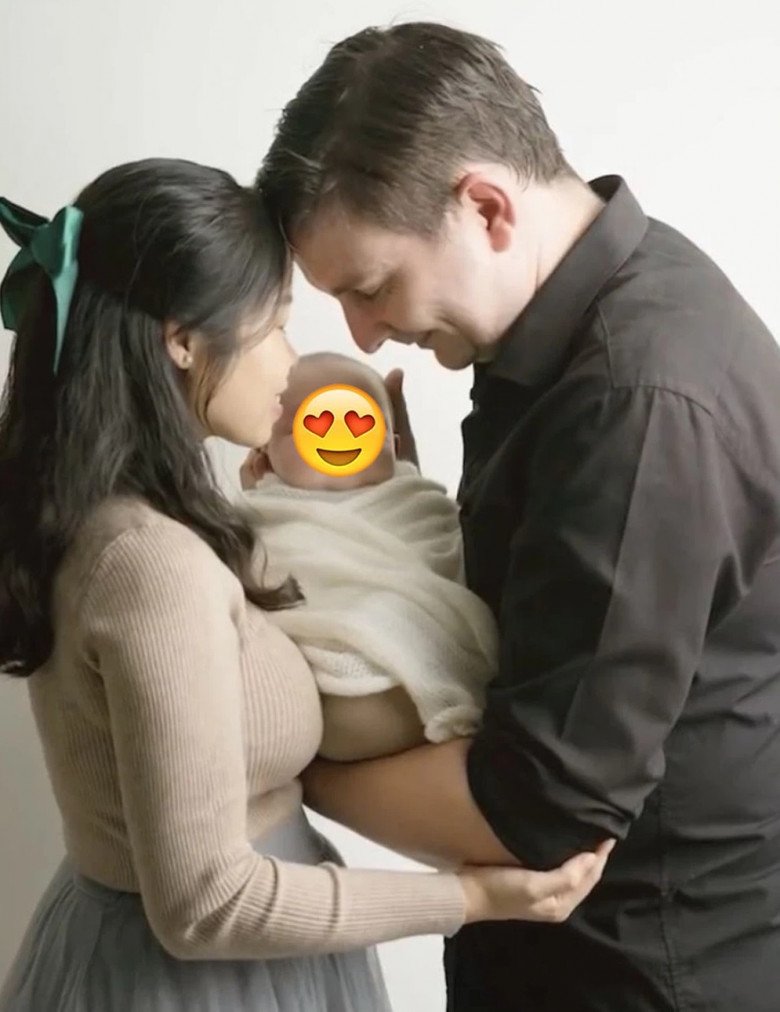 She and her husband experienced a loss of a child before receiving a daughter.
But fortunately, after the surgery, the young girl still kept her life and still had the opportunity to fulfill her motherhood. Fasting for 2 years to recover her health, Thao broke down with happiness when she heard that she was pregnant again. This pregnancy, she was both happy and worried. She still faces many dangers, but she and her husband have worked together to maintain a healthy pregnancy.
Thao and her husband's daughter was born at 39 weeks by caesarean section. The moment she saw her baby cry, the young mother also cried. The husband frantically showed off his wife: "Baby, my baby has 2 hands, 2 legs, 10 fingers, 10 toes."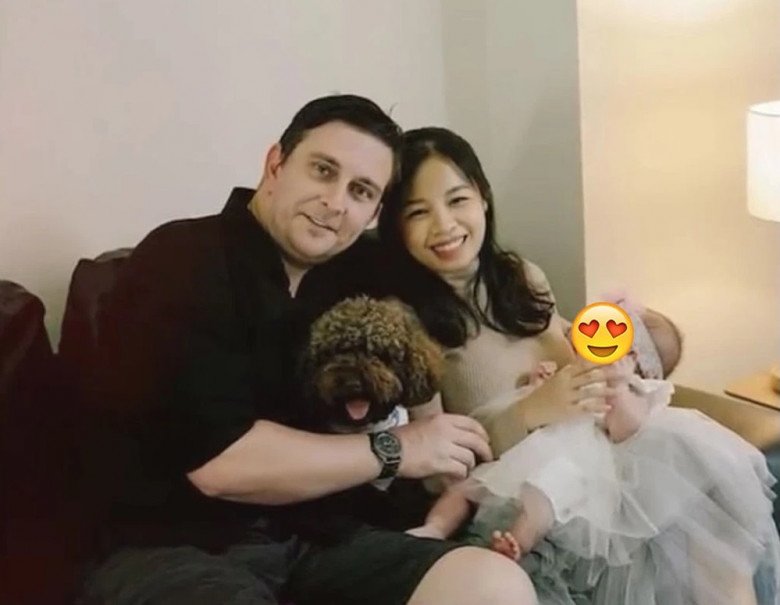 The couple burst into happiness when their daughter was born healthy.
After giving birth, holding her baby alone, many nights crying silently
After giving birth, Thao was supported by her mother and grandmother to take care of the baby for the first 2 months. Then she decided to take care of the baby herself. Having experienced the pain of losing a child, Thao is still very afraid, worried, and dare not hire a nanny. She does not feel secure about letting strangers take care of her children.
"My husband has to go to work, so only mother and daughter take care of each other. Every day, I give my baby milk to drink, put the baby to sleep while taking advantage of milk, then cook and eat,… Everything has been occupied. Running out of time makes me not get much rest, sometimes I feel like I'm going to be exhausted.
Because I saw that my husband had to work to earn money, I didn't want him to have to work hard to take care of the children. I let him sleep comfortably every night, just the two of us. My child steals a good soul, doesn't cry at night, but has to be held in his arms to fall asleep, when he puts it down, he cries. On the outside, I appeared fine, still smiling and talking to my husband, but inside, I was not okay at all. There are nights when I hold my baby and look out the door and cry without knowing why." Thao shared.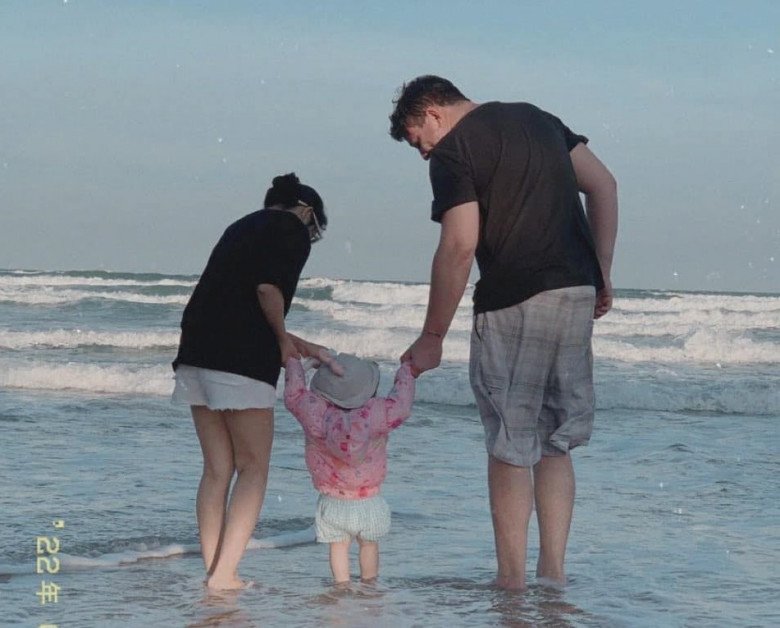 Thao once experienced a period of psychological instability after giving birth, but now, the problem has been resolved.
In the midst of that confusing situation, Thao could only tell herself that there are many other mothers who are also taking care of their children alone like her. Moreover, it was very difficult for her to have this child herself, so she needed to be strong to have the motivation to take care of the child.
However, many times, Thao blames herself, blames her husband, and blames everyone around. She gives herself the right that she must be cared for and cared for by everyone. All these difficulties, Thao could not share with anyone. There are times, young mothers just want to disappear, want to leave their children behind and rush out of the house. But seeing her child cry, she was afraid, crying along with her child. She tried to overcome negative thoughts, telling her heart to be sober.
Later, when Thao talked to her husband, the husband replied: "I want to help you too, but that's your choice.". Gradually, when the children grew up, Thao had time to herself, so she was less stressed. At the same time, she actively shared her feelings with her husband and friends for relief.
At the time of birth, Thao and her husband slept separately, so a certain distance appeared. Recently, the couple's "closeness" has also helped the two become closer, although the young mother's emotions are no longer as good as before when she had children.
Reminding her husband, Thao was touched: "Thank you for accompanying me in my journey of raising children and taking care of them economically. I also apologize for many times with uncontrolled words and actions that affected the relationship between my husband and I. I hope you share more with me."
You are reading the article
Vietnamese girl who married a Western husband worked hard to have a child. After giving birth, she slept separately, hugging her baby and crying silently

at
Blogtuan.info
– Source:
Eva.vn
– Read the original article
here