Ô tô - Xe máy
What does "Queen" review Supercar Blondie say when driving VinFast VF8?
Female Supercar Blondie reviewer experiences VinFast VF8
After the Los Angeles Auto Show and CES, VinFast VF8 continues to be displayed at the New York International Auto Show (New York International Auto Show 2022 – NYIAS 2022). The US will be a key market that the Vietnamese automaker wants to reach internationally, so it is not difficult to understand when VinFast takes advantage of every Auto Show to introduce its electric duo VinFast VF8 and VF9.
Within the framework of the exhibition, American users can also directly drive VinFast VF8, an electric car positioned in the D-segment SUV segment.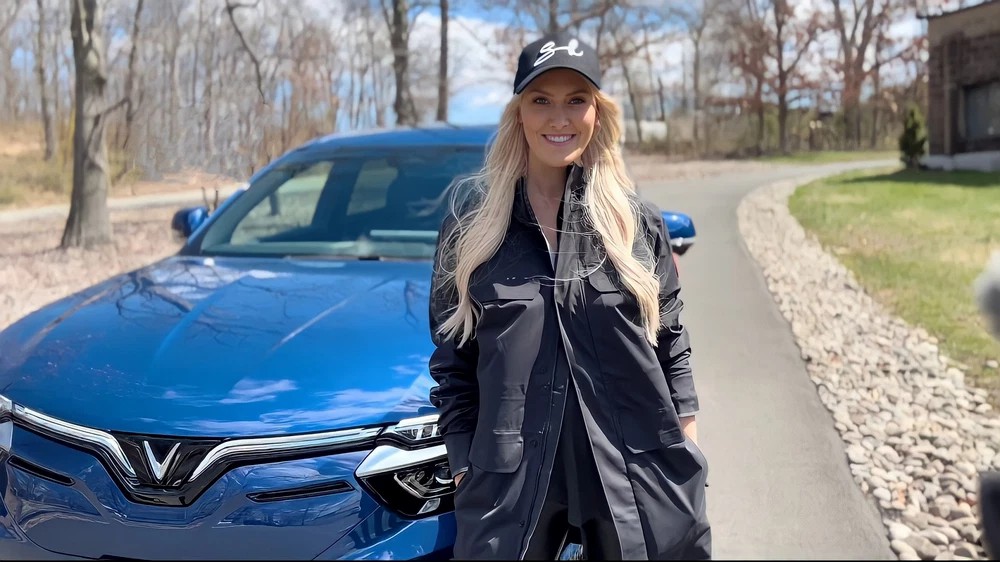 A beautiful female YouTuber with more than 7 million channel subscriptions – Supercar Blondie was one of the first to drive VinFast VF8. Right after finishing the test track, she shared: "It's exciting to be one of the first in the world to get behind the wheel of the VF8".
In fact, Supercar Blondie is not the first person to drive VinFast VF8. Not long ago, VinFast organized a test drive of the VF8 in Vietnam for reporters, journalists and media units at its factory in Hai Phong.
However, in the international market, Supercar Blondie is one of the first reviewers to drive and experience the VinFast VF8.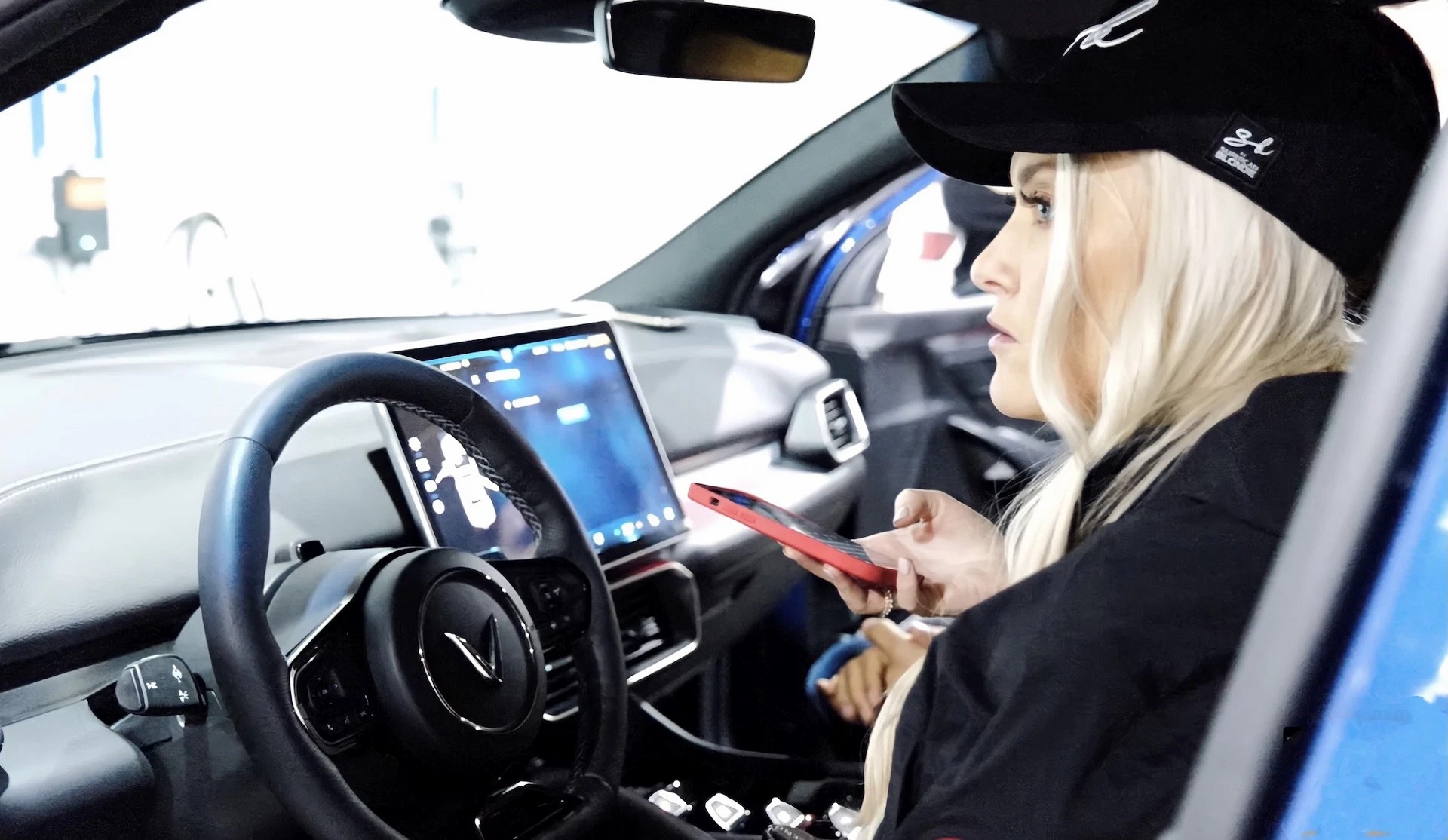 Although she has experienced many models of cars of many brands from popular, luxury cars to sports cars, this "queen" of this review is impressed with VinFast VF8 thanks to its instant acceleration with 400 horsepower, which This is far from the conventional internal combustion engine.
Moreover, Supercar Blondie is also impressed with many modern features and technologies on VinFast VF8 that are practically applied in life. Besides, Supercar Blondie also admitted that he was "shocked" when he learned that VinFast VF8 costs just over $40,000, even though the car has a lot of technology and enjoyable driving experience.
Announcement of VinFast VF8 and VF9 battery rental prices in the US
At the New York International Auto Show 2022, the Vietnamese car company also announced the selling price and battery rental policy for the electric SUV duo VF8 and VF9.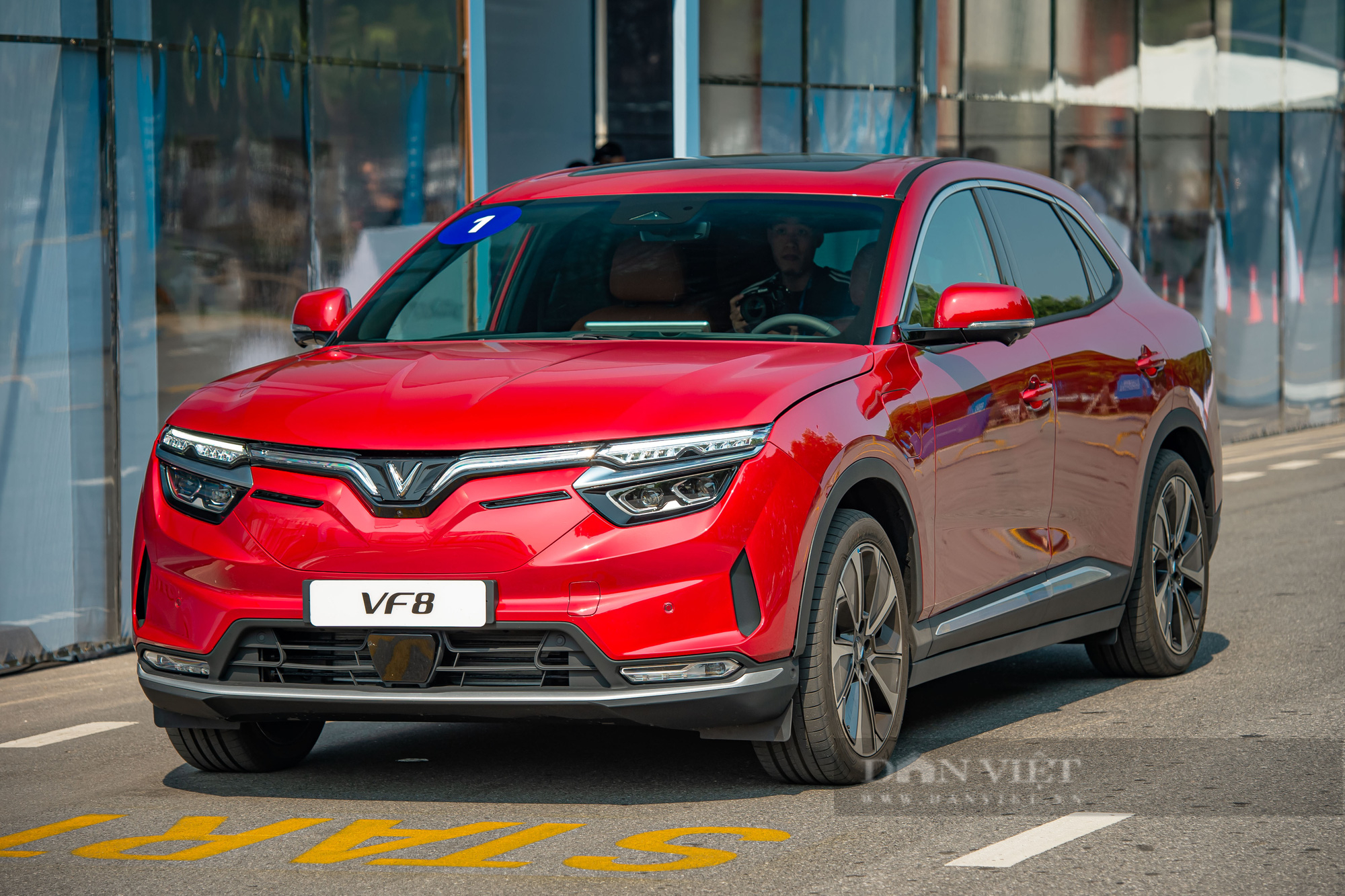 Accordingly, the maximum range for a full charge of VinFast VF8 Eco is 260 miles and 292 miles with the price in the US market is 40,700 USD for battery version 1 and 41,000 USD for battery version 2. Meanwhile , VinFast VF8 Plus version will travel 248 miles and 277 miles with the corresponding price for two battery versions 1 and 2 will be 47,700 USD and 48,000 USD respectively.
VinFast VF9 Eco has 2 mileage options of 272 miles and 369 miles for a full charge, which is $ 55,500 for battery version 1 and $ 56,000 for battery version 2. As for VF9 Plus, battery versions 1 and 2 are respectively. 60,500 USD and 61,000 USD.
Regarding the battery rental policy, the Vietnamese car company will bring 2 subscription packages for customers to choose from, including:
– Fixed Package: Customers can rent VF8 batteries for $110 and VF9 for $160, with no mileage limit.
– Flexible Package: The monthly battery rental of VinFast VF8 is $35 and VF9 is $44 with a travel distance of 310 miles/month. From mile 311 onwards, the battery rental cost per mile is about $0.11 for the VF 8 and $0.15 for the VF9.
Notably, users who have ordered the VF8 and VF9 in 2022 and use the Fixed subscription plan will enjoy the same lifetime battery subscription price and automatic use with the new car owner after the car is sold. .
You are reading the article
What does "Queen" review Supercar Blondie say when driving VinFast VF8?

at
Blogtuan.info
– Source:
danviet.vn
– Read the original article
here