Tech
A latecomer but enough to make Facebook afraid: 'Tro' escaped the sights of the whole US, calmly gaining market share from the 'old people'
In the summer of 2020, former US President Donald Trump announced his administration was considering banning the short-video sharing app TikTok in the US as a way to retaliate against Beijing for its involvement in the COVID-19 pandemic. .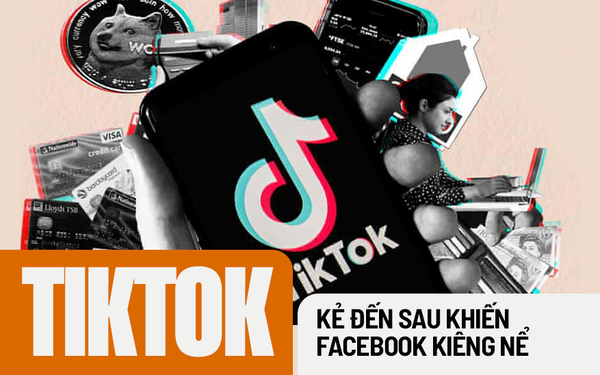 IN THE LOOK OF US OFFICIAL OFFICERS
In an interview with Fox News TV channel on July 7, US Vice President Mike Pence affirmed that the consistent and strong positions of President Donald Trump's administration are all aimed at protecting the interests of the United States. The leader also emphasized that China's giant technology corporations, most notably Huawei Technologies, are considered a potential threat to the privacy and security of US citizens. Former President Donald Trump's administration was forced to maintain a "tough stance".
The statement was made by Mr. Pence after US Secretary of State Mike Pompeo said the country was considering banning Chinese social media applications due to concerns that these online platforms could leak internal information. set.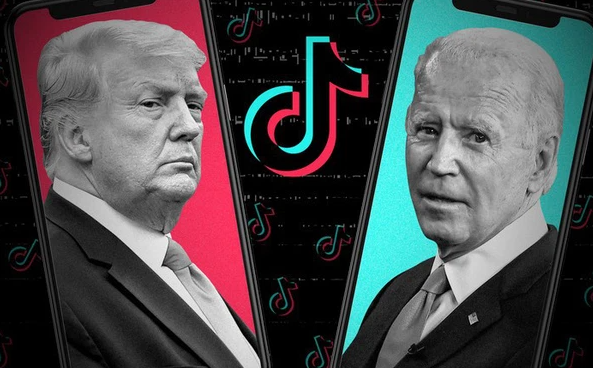 Joe Biden reverses Trump's predecessor's Tiktok ban
In August 2020, former US President Donald Trump officially warned to ban Chinese social media platform TikTok from operating in the US, and said he could use emergency economic powers. to execute. In addition, Mr. Trump also expressed his disapproval of the acquisition of TikTok by an American company.
"Given the things we're worried about about TikTok, we're going to ban them from operating in the US," Trump said.
In response, TikTok side firmly denied all allegations, and affirmed that the platform is trying to "develop the best security infrastructure" to serve users. Mr. Zhang Yiming, the company's founder. TikTok's mother, ByteDance, initially openly negotiated the sale of TikTok for months, but later decided to keep the app and wait until former President Trump's resignation. Thankfully, under the Joe Biden administration, TikTok was loosened its grip and escaped from the scene of intense attacks.
Specifically, on June 9, 2021, US President Joe Biden signed a decision requiring the government to evaluate the so-called "risks of linking foreign applications", a move that is said to be over. meaningful power with Tiktok or WeChat.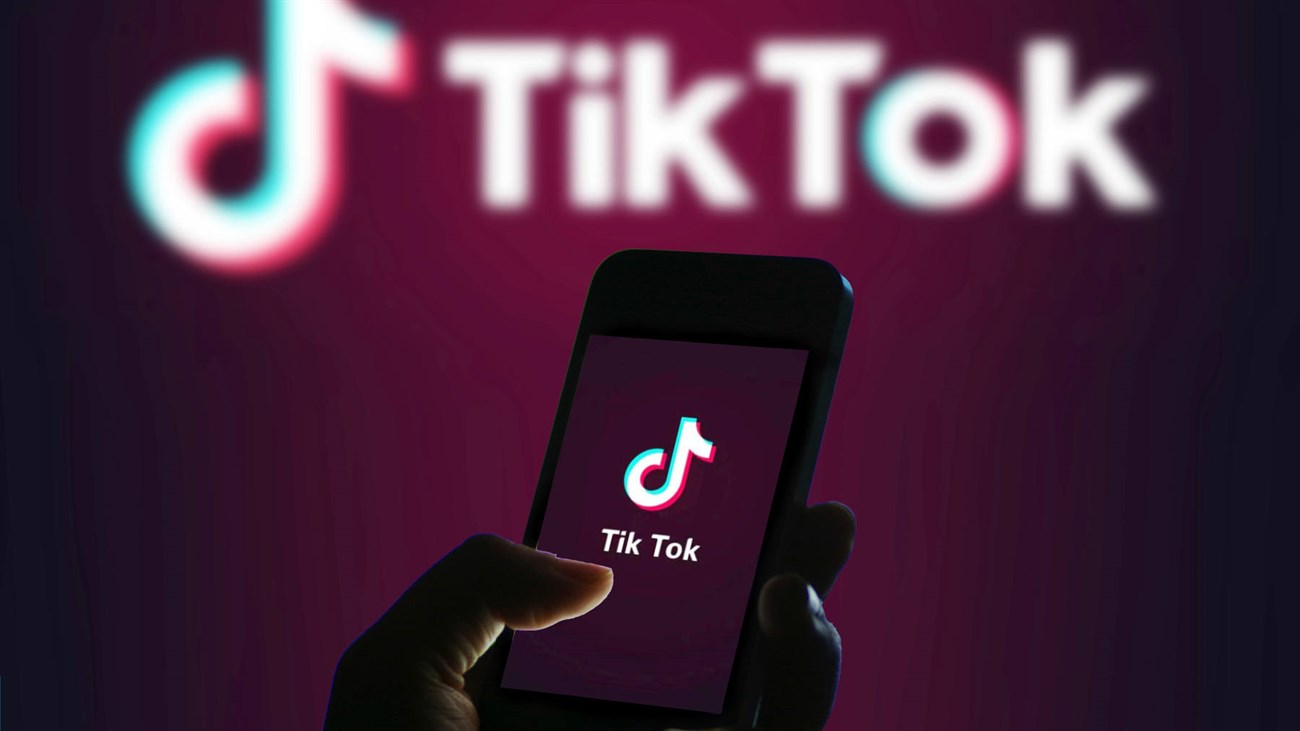 President Joe Biden's decision is said to be very meaningful for Tiktok or WeChat
The new decision replaces predecessor Donald Trump's old executive orders that barred US businesses from doing business with TikTok or Wechat. The US would therefore not be able to outright ban these apps until the Commerce Department reviews and determines whether the standards represent "unacceptable risks".
In addition, President Biden's new order also instructs the US Department of Commerce to introduce ways to protect user data against foreign companies, and requires the agency to quickly issue new regulations. to limit the risk of personal information leakage.
SUCCESSFUL WINNING
The US's consideration, switching to only consider high-risk transactions makes TikTok "breathable" much more. According to market research firm App Annie, the app went on to become the most downloaded platform in the world and is still going strong to this day. The darling of the giant ByteDance is now expanding its e-commerce operations and promoting live streaming, while attracting more artists and influential KOLs to attract more users.
This stormy expansion of course makes the world's largest social network Facebook afraid. In February of this year, CEO Mark Zuckerberg first spoke out about the growth rate of TikTok, and affirmed that this was one of the reasons why Facebook lost users.
"People have so many choices to spend their time. Meanwhile, apps like TikTok are growing too fast," said Mark Zuckerberg.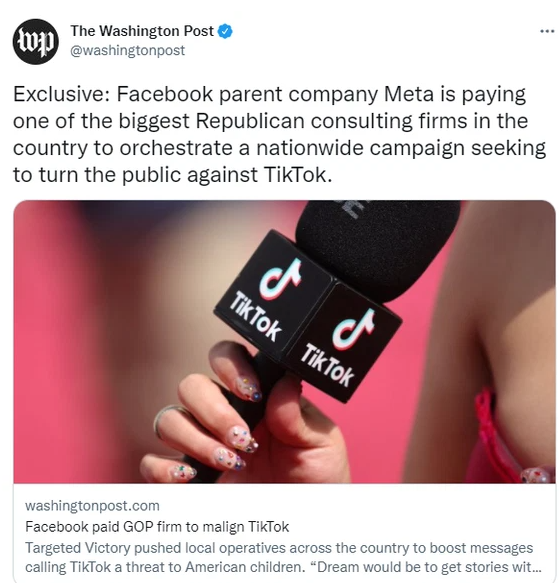 The Washington Post exposes Facebook's "tricks"
The attraction of competitors in the same industry makes users no longer "satisfied" with Silicon Valley's Big tech. Then, in early February, for the first time, the world's largest social network "population" decreased by 1 million accounts after only 3 months. Mark Zuckerberg then "lost" $ 24 billion in the blink of an eye as the stock evaporated a record 26% in the trading session.
Fearing the risk of losing the "kingdom" Facebook decided to hire a consulting firm called Targeted Victory to "organize a nationwide campaign" against TikTok. Many companies have been contracted to help Meta "raise public opinion" by releasing a series of stories and news that are detrimental to competitors. This "trick" was exposed by The Washington Post last month.
It is not known how negatively TikTok has been affected, but Zuckerberg's move further proves the position of the Chinese short video application. The latter is still accelerating to regain market share of "banyan trees" with the power to make any opponent admire and respect.

https://cafebiz.vn/tiktok-ke-den-sau-nhung-du-khien-facebook-lo-so-trot-lot-thoat-khoi-tam-ngam-cua-ca-nuoc-my-than- natural
You are reading the article
A latecomer but enough to make Facebook afraid: 'Tro' escaped the sights of the whole US, calmly gaining market share from the 'old people'

at
Blogtuan.info
– Source:
genk.vn
– Read the original article
here