Parents' behavior after divorce greatly affects the development of children, as well as the relationship between children in the family. There are many children suffering from emotional deprivation, unable to meet their father or mother because of adult conflicts. On the contrary, many parents try to get a amicable divorce to lessen the trauma of their children.
Parting in regret, Hoang Oanh and ex-husband Jack Cole are giving their son the best. The move on social networks partly reflects the civilized and affectionate behavior of the couple who used to be the most beautiful in the entertainment industry.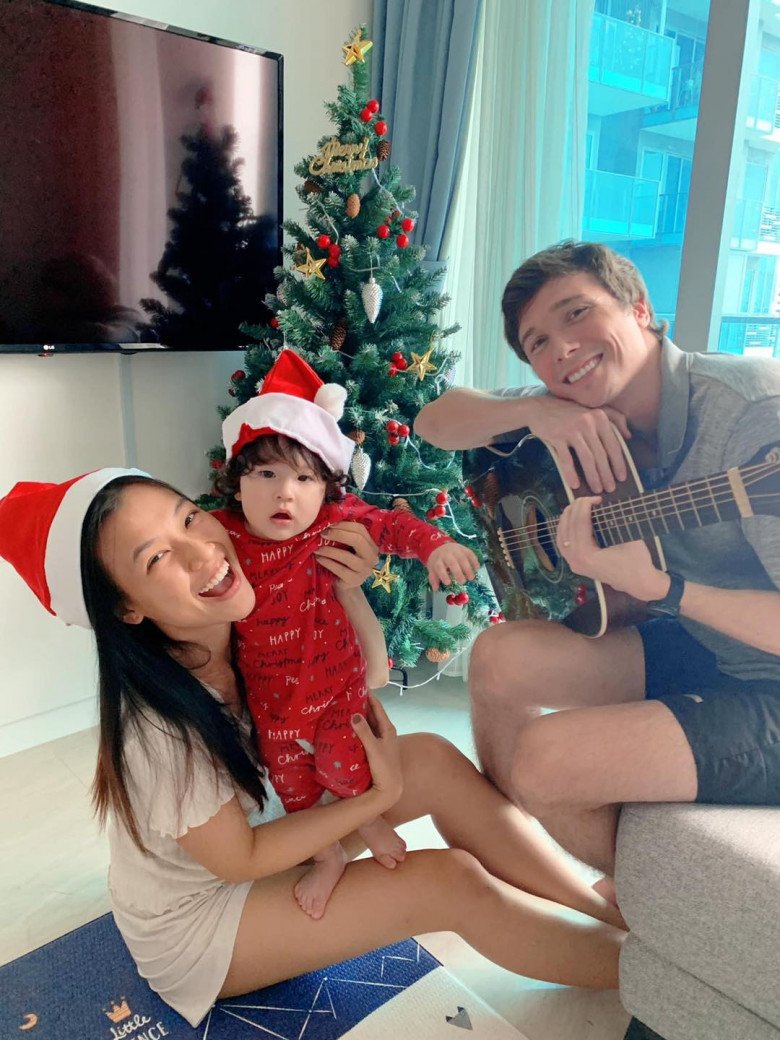 Hoang Oanh – Jack Cole's family was not divorced.
Currently, both Hoang Oanh and Jack Cole are following each other on their personal pages. In addition, they also follow the account of their common son – baby Max Cole. This is a move that shows that the two decide to keep their friendship and not get into conflicts during the divorce process. Moreover, the beautiful female MC did not hesitate to drop her heart for her ex-husband when he uploaded pictures with her son. Because one person is in Singapore and the other in Vietnam, social media interaction becomes an important connection, so that they can update each other's son's situation.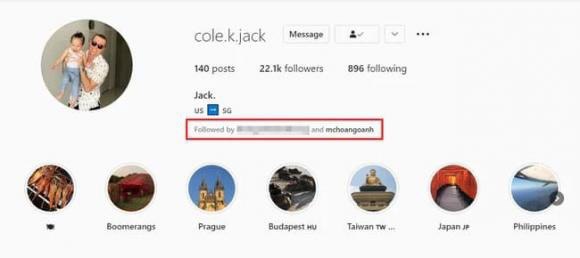 Hoang Oanh and her ex-husband follow each other on social networks.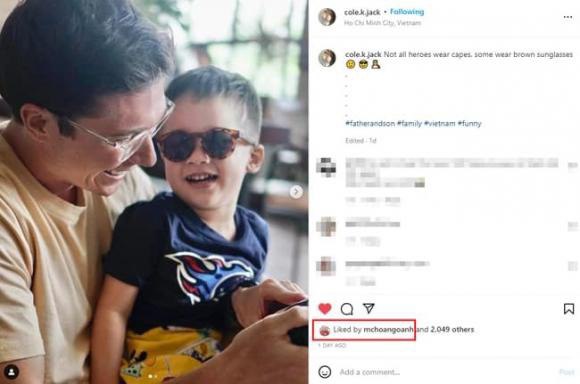 The beauty also "dropped her heart" for the old person.
If many couples choose to delete pictures after breaking up to "bury" their memories, until now, Hoang Oanh still retains the entire image of a happy family of 3. This is also a way for beautiful people to keep happy moments for their children, helping them to feel the full affection of their parents when they grow up. Hoang Oanh herself also stated in her husband's divorce notice: "Oanh and Jack will still love their children together and raise healthy and happy children together."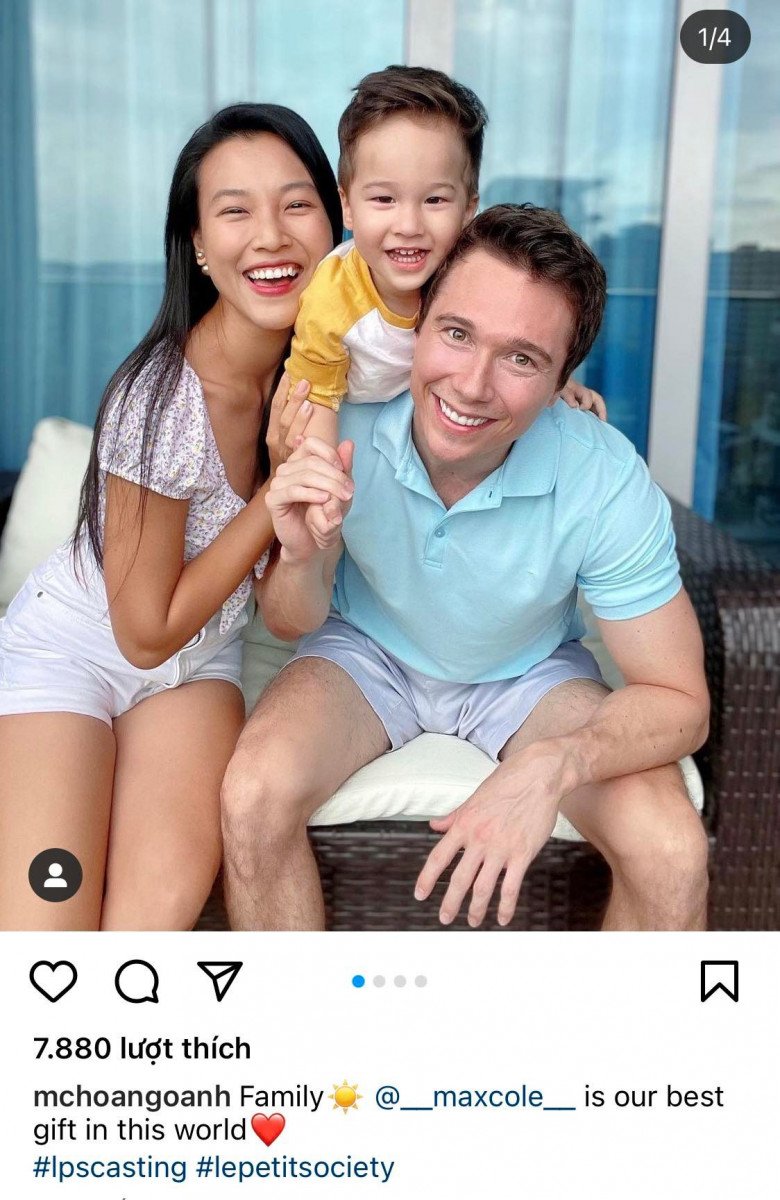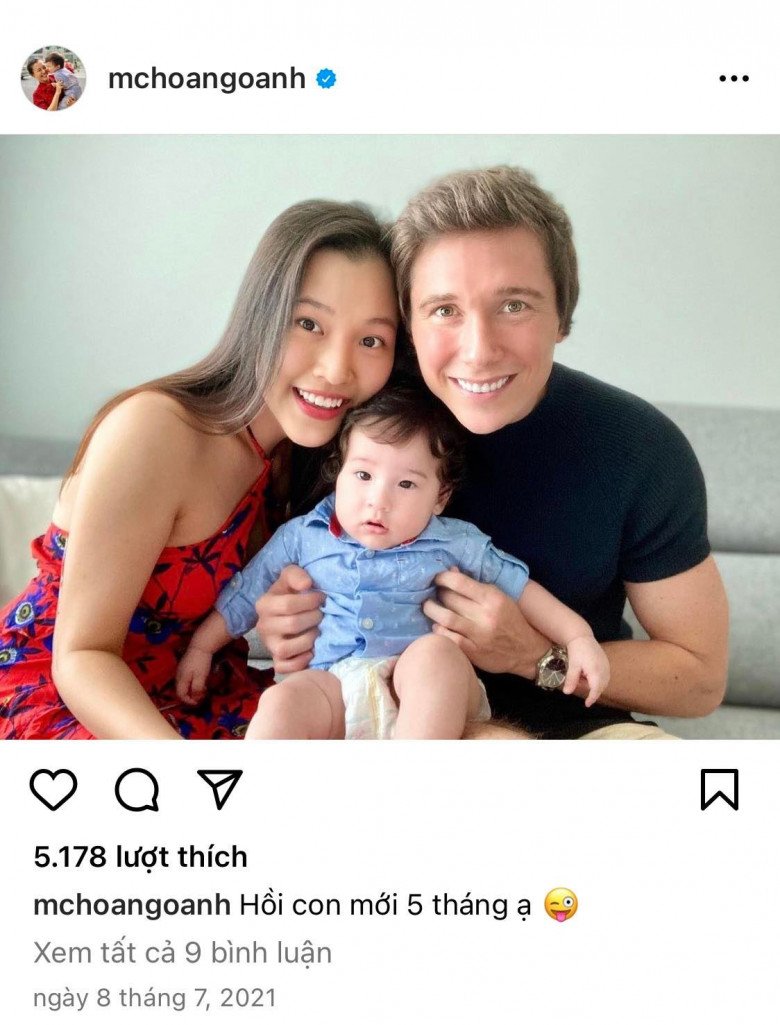 Happy family photos are still kept by Hoang Oanh on his personal page.
Hoang Oanh and Jack Cole got married in December 2019, have a beautiful common son, Max Cole. The beautiful female MC has experienced many difficulties and hardships as a mother. She gave birth at the time of the outbreak of the Covid-19 epidemic, without the father of the child because he was stuck in Singapore. After giving birth, because she wanted to reunite her family, the mother took the 2-month-old baby out of the country alone. This arduous journey once touched many viewers and sympathized with Hoang Oanh's strength.
Overseas, Hoang Oanh had to get used to life without the help of relatives, put aside her passion for art, and was busy doing housework and taking care of children alone. She confided: "The most miserable day was the day before when I came to Singapore. I just took care of the children and did the housework. I didn't have time for myself. Every day, 9 or 10 at night, I also wash the dishes." She added: "One day I was too stressed, I told my husband that I couldn't do it anymore, I didn't feel comfortable, I didn't have a life of my own. I was very happy with my children, but it's not good for me to play like that, Mothers must be happy and happy to receive positive energy."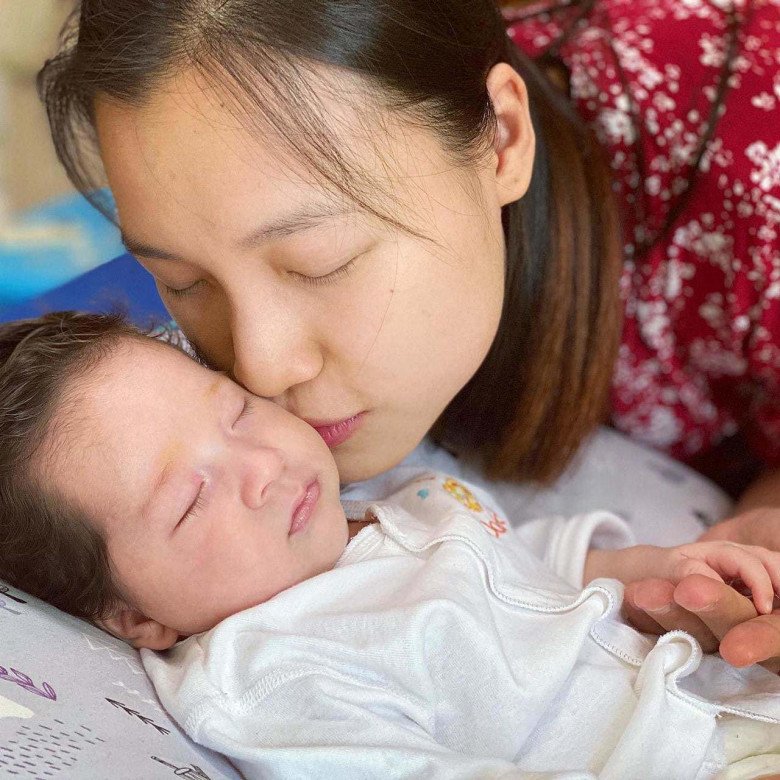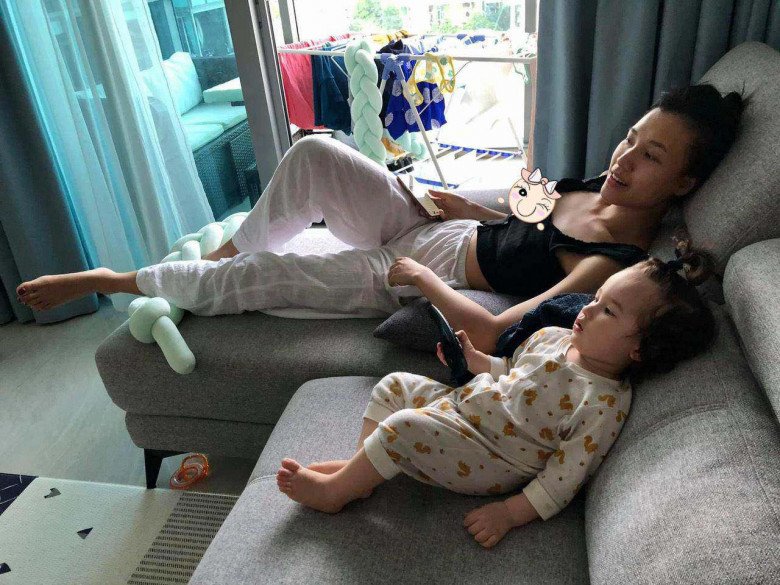 Image of Hoang Oanh's simple mother during her time abroad.
After more than a year abroad, Hoang Oanh brought her son back to Vietnam in December 2021. The beauty actively returns to work, takes care of her son, and is ready for life as a single mother.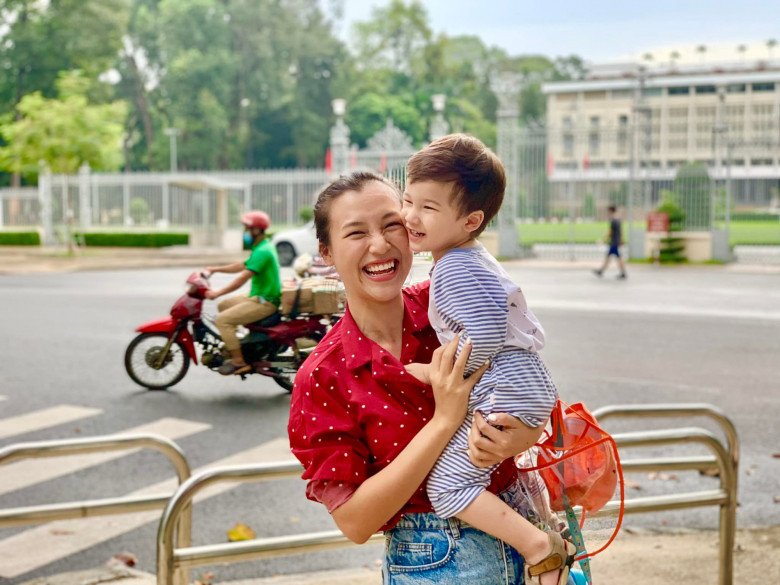 Besides Hoang Oanh, many Vietnamese stars also choose to divorce peacefully, behave civilly, and do not hesitate to interact with their ex to raise their children together:
Crystal
Not long ago, Pha Le also announced her divorce from her Korean husband. They have a daughter, Thien Y. Crystal affirmed that the two broke up without conflict and continued to be friends to raise children together. Immediately after the divorce, Pha Le also posted a picture of her ex-husband and daughter chatting on video calls. Currently, baby Thien Y lives with his mother and still regularly sees his father.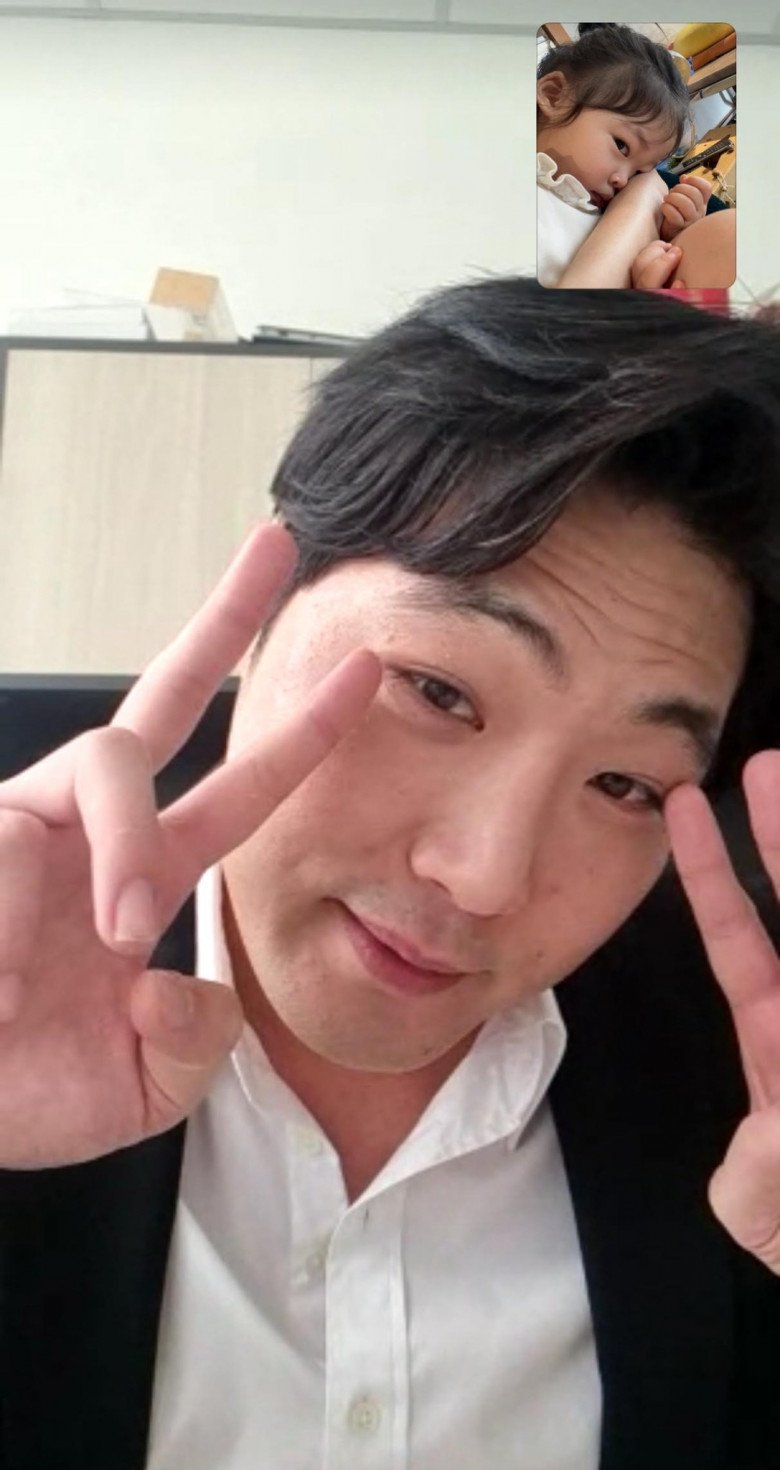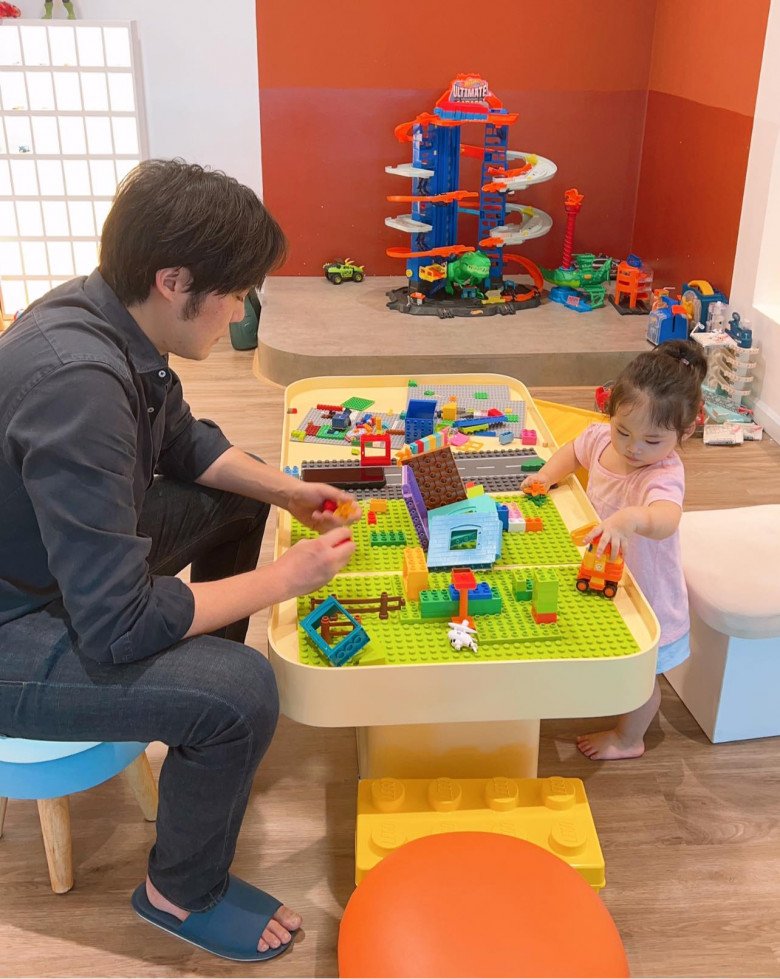 Vietnamese-English
Among the couples who have gone their separate ways, Viet Anh and his ex-wife Huong Tran are golden names in civilized behavior and close friendship. They not only freely interact on their personal pages, openly talk about alimony, but also often reunite on children's birthdays. The famous father also pays close attention to the upbringing and development of his son, fulfilling his responsibilities as a parent when regularly visiting his children, taking them out and taking care of the children on behalf of his wife.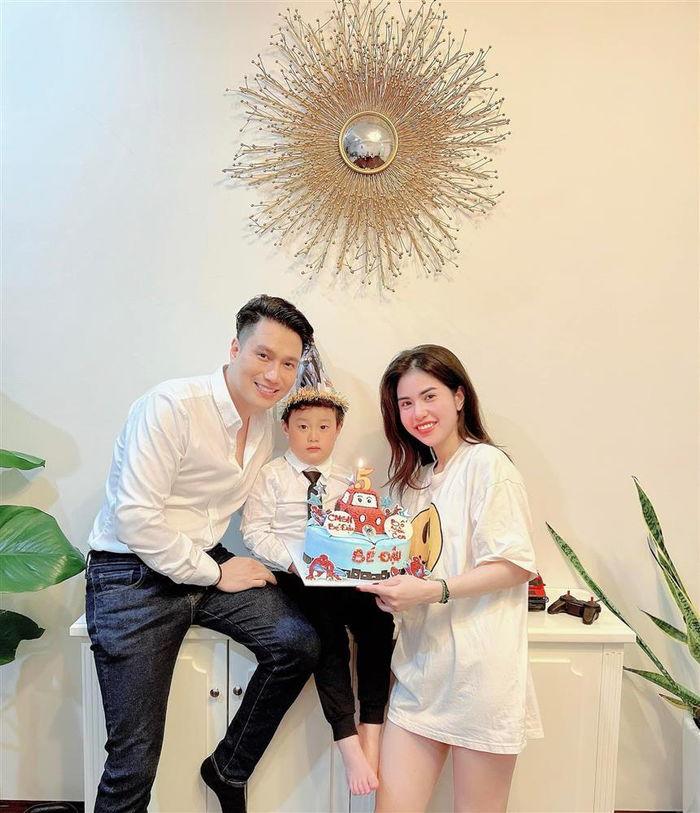 Thanks to her parents' peaceful divorce, baby Dau always receives full love.
You are reading the article
After the divorce, Hoang Oanh still released her heart for her ex-husband, did not delete the family picture for a reason

at
Blogtuan.info
– Source:
Eva.vn
– Read the original article
here