Cư dân mạng
World
An old couple who have been collecting bottles for decades in a tent with no electricity or water, want to return home but helpless
At the age of sixty, the age that should have been resting and gathering with her children and grandchildren, but Thu and her husband, Uncle Hiep (from Tra Vinh's hometown) are still working hard with the burden of making a living every day. They are currently working to collect ticks.
According to Ms. Thu, in order to earn about 200,000 VND per day, the elderly couple had to stay up all night to work. Every night, they often go to collect scraps, in the morning, they peel off wet paper, bags and bottles, dry them and sell them.
Right at the corner of the empty lot to dry bottles is the "house" of this couple. It is a small tent, surrounded by a canvas, the door is covered by a plastic sheet.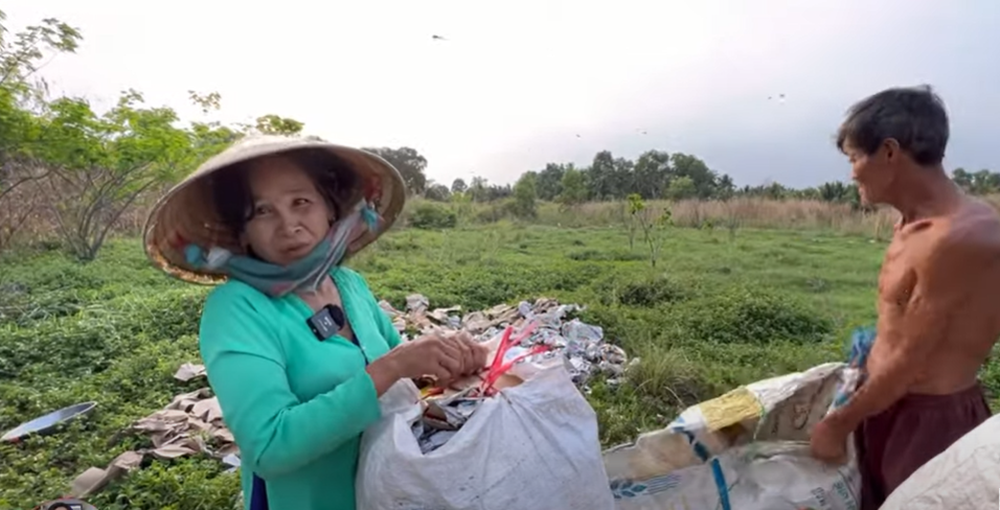 A Western couple has been going to Saigon for more than a decade now with many different occupations before going to collect ticks and bottles.
In the cramped tent, Uncle Hiep put a reflector to lie on when tired. Next to it is a mini gas stove, on the stove is a pot covered with plastic to avoid flies. A corner of the tent hangs a few clothes.
There were only a few simple items of the two old people, but as soon as the "door" was opened, the flies filled the tent. Surrounded by many trees, wet, close to the place to dry and store scraps, so they always live with flies and mosquitoes.
For more than a decade, when they went to Saigon to earn a living, they lived in tents for all those years.
Talking about her floating life, Ms. Thu teared up: "My wife and I have been living in Saigon for more than ten years. Before that, we also didn't have money to rent an inn, so we built a hut to do all kinds of jobs like washing dishes, washing clothes, and helping out. Now that he is weak, my wife and I decided to change our job of collecting ticks, so we also moved.
Many people ask about their children, but the children are also suffering, so my wife and I do not dare to think about asking them. My son has a daughter-in-law, my daughter also has a son-in-law, so I told him to try to get through the day, but children can't support me forever.".
Every day picking up scrap, excluding day and night, the elderly couple earns 200,000 VND. The money is too meager for them to rent a house, pay electricity and water, and maintain their living expenses, so they have to choose a life under the sun.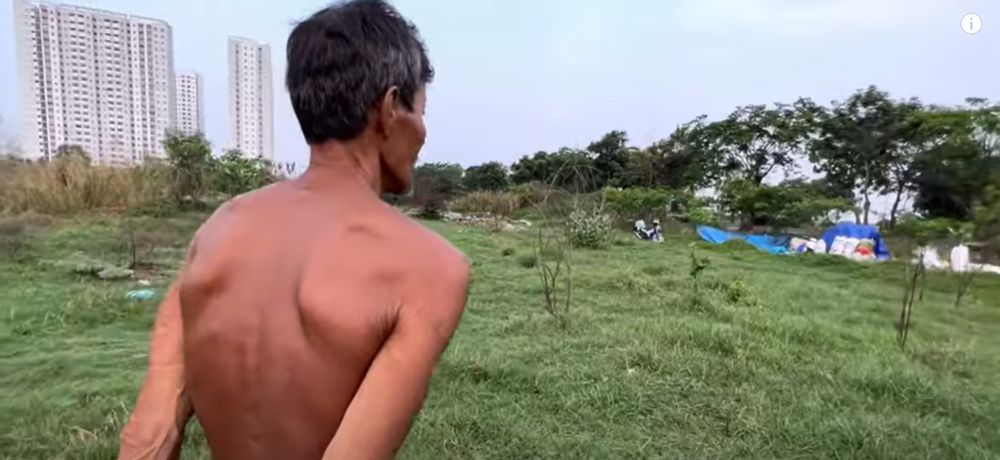 Uncle Hiep looked into the distance at the couple's makeshift tent.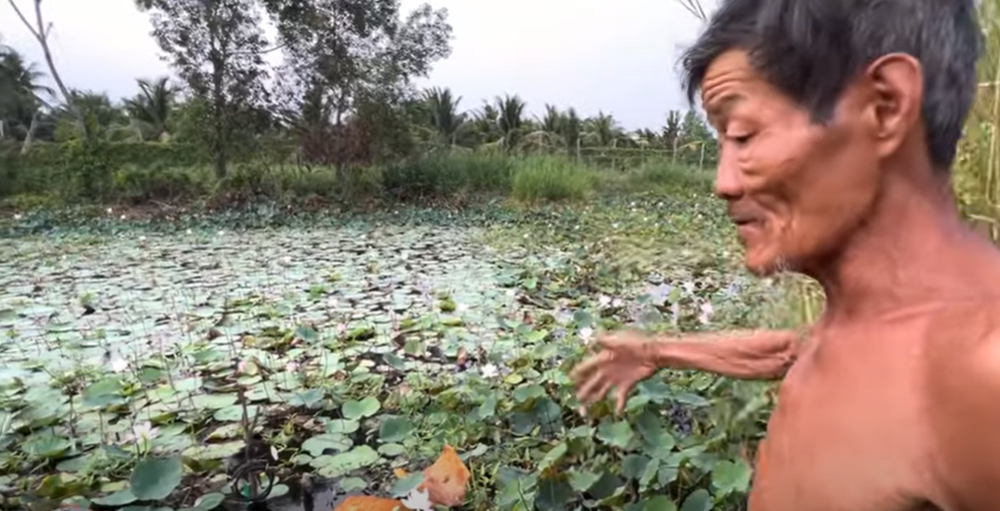 The lotus pond he used to bathe every afternoon and fetch water for his wife.
It's so hard in Saigon, but when it comes to repatriation, Ms. Thu can't hide her tears anymore.
"Returning home without sand, we went to exile to seek food and found a job and lived a sloppy life. In fact, everyone in my house is poor, no one hires anything, so they have to go to death, but there is no other way. I have to endure suffering, I don't dare to complain", said the woman sadly.
Despite living in poverty, Ms. Thu and Uncle Hiep were used to that scene, so the old couple's daily story is to tell each other to stay healthy and arrange business. They still call each other "bro" and "em" sweetly. Every afternoon, after going through the open ground to the small lotus pond to bathe, Uncle Hiep would bring a bucket of water back to his wife.
Source: Anh Tinh Vlogs
https://soha.vn/cap-vo-chong-gia-luom-ve-chai-chuc-nam-o-leu-khong-dien-nuoc-muon-hoi-huong-ma-bat-luc-20220413151452704. htm
You are reading the article
An old couple who have been collecting bottles for decades in a tent with no electricity or water, want to return home but helpless

at
Blogtuan.info
– Source:
Soha.vn
– Read the original article
here