Motherhood for the first time, Bao Thy Always be careful in all matters related to your child. Especially things related to baby's health.
In a recent share of the female singer, she encountered mixed opinions expressing concern for her son's health. Specifically, when Bubble Princess posted a picture of his son lying in a ball house very excited, even the boy was holding plastic balls in his hand and biting, he held his face close. Some people have spoken out to remind mothers of breast milk about the safety of their sons.
Bao Thy's son enjoys playing in the new ball house.
Before these comments, Bao Thy also quickly responded to everyone's peace of mind. According to her, these toys for children have been carefully tested by her, are high-class Korean certified and are absolutely safe, even if the baby licks or chews. Besides, Bao Thy also confided about her careful personality when raising children, so there is certainly very little possibility of harming her children.
"Everyone, this ball is high-class and has been certified by Korea's KC: absolutely safe for babies even if they lick or chew.
Thy is an extremely meticulous person and takes care of everything for her children, so it is certain that anything unsafe Thy will never do. Thank you for everyone's concern for Thy's pet."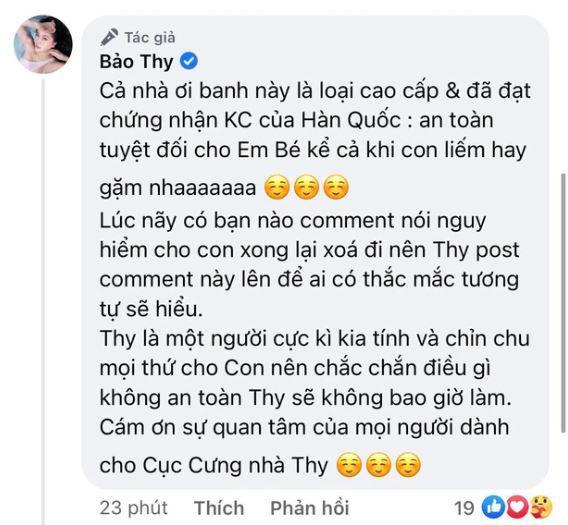 Bao Thy reassured fans when she was worried about her son's health.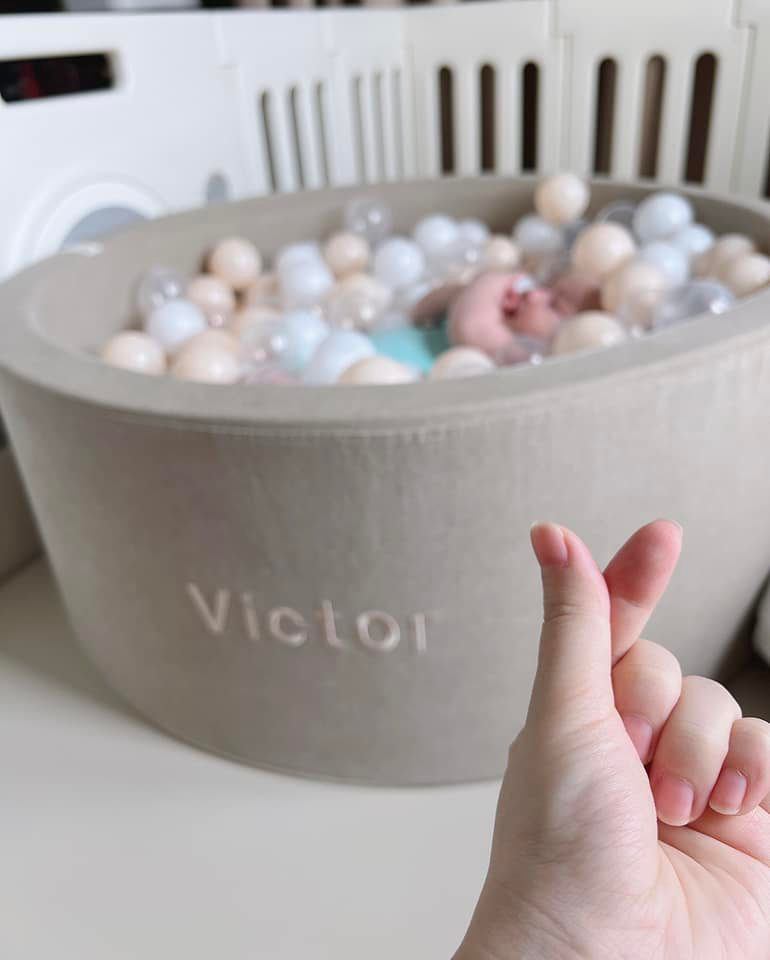 The ball product was ordered by the mother from Korea, the quality is very good.
It is known that the ball and ball products that the mother buys for her son are products of Korean origin, the high-end quality is tested. In addition, the price is not cheap. The ball in the crank is sold at a Vietnamese shop for 600,000 VND/bag of 200 balls.
The crank is sold on the Korean website for 24,900 KRW, equivalent to 4,600,000 VND. When returning to Vietnam, a shop sells it for 5,400,000 VND. Thus, with both products, the mother had to spend from 5,000,000 to 7,000,000 VND just to serve her son's hobby.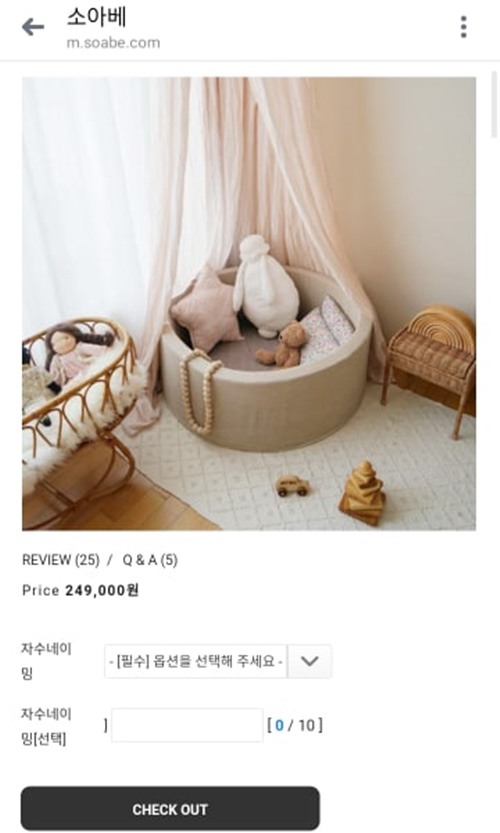 The price of the ball crank is for sale on a Korean website.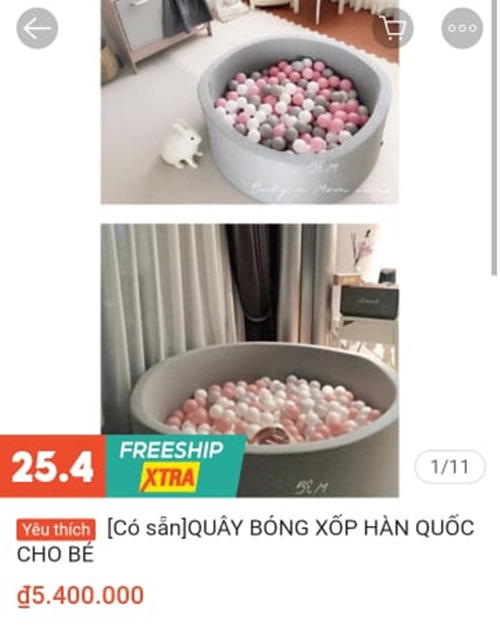 Price when returning to Vietnam.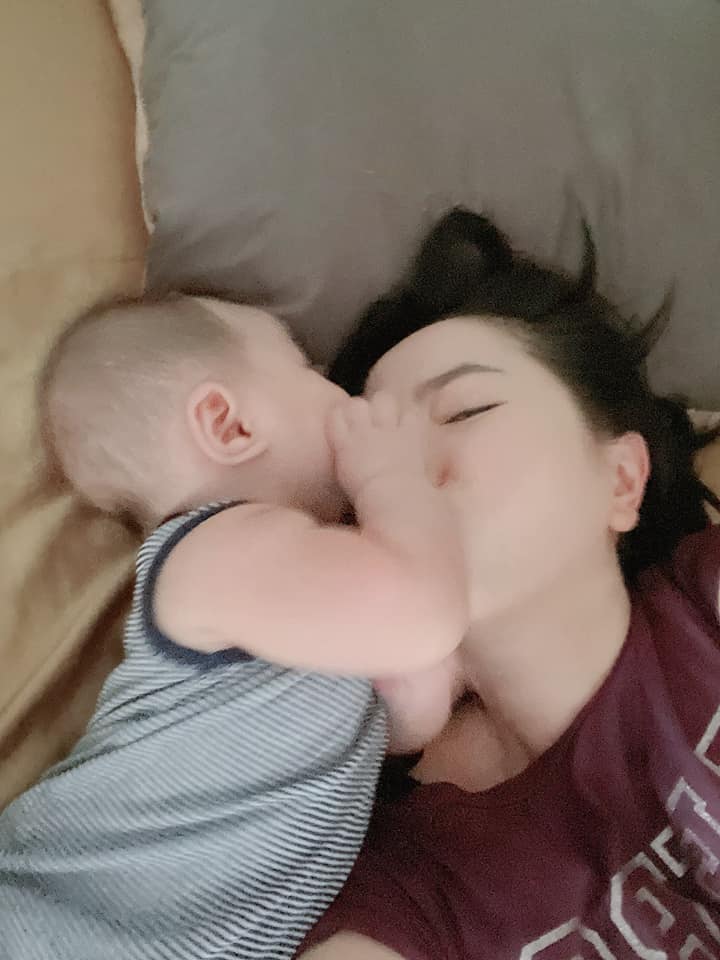 Following what Bao Thy shared on social networks after giving birth, you can also see that all the baby diapers that the mother ordered for her son are products of clear origin, belonging to the best brands. High end and expensive as well.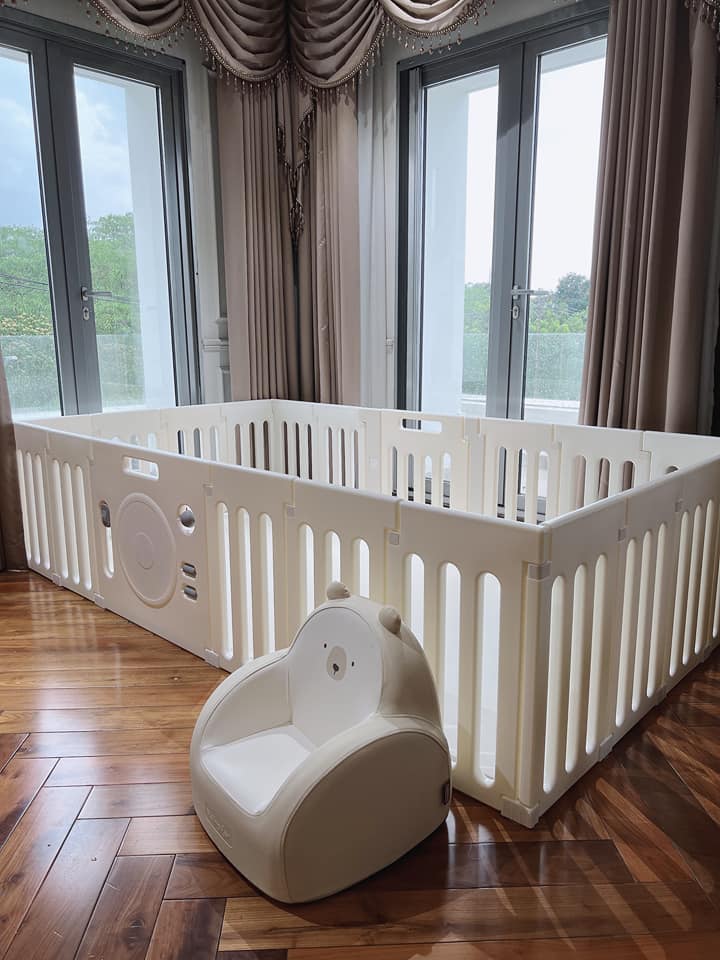 The seat for the gentleman costs 3,600,000 VND.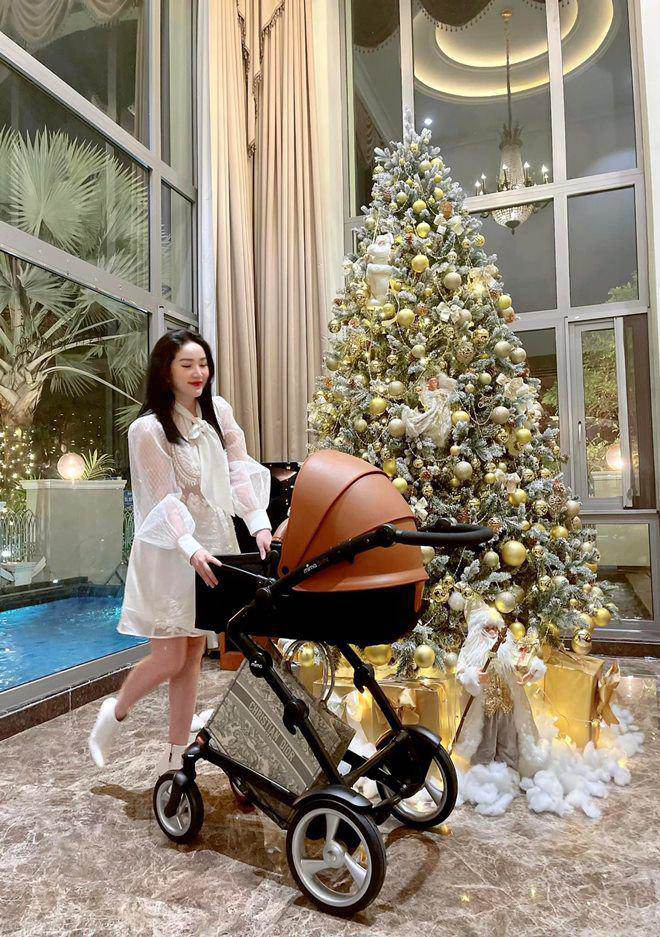 Trolley 50,000,000 VND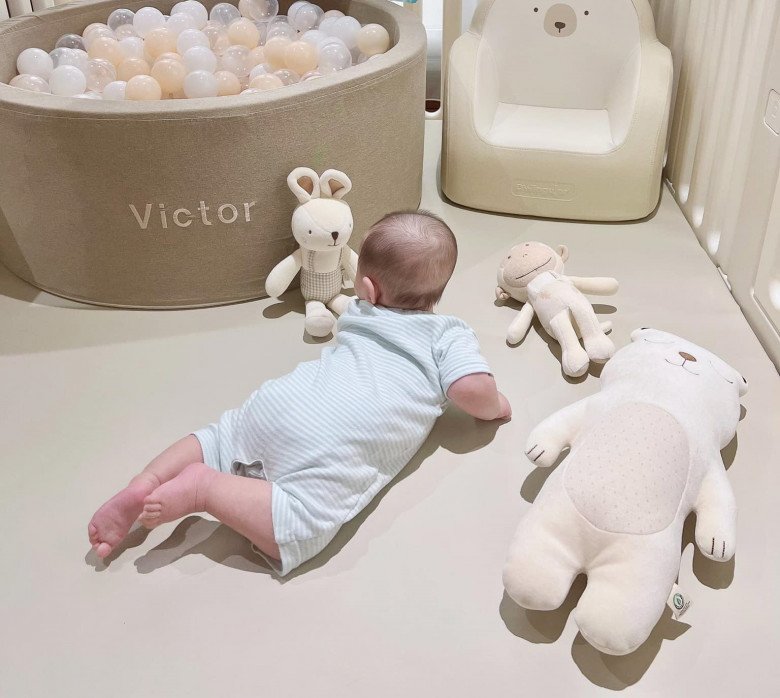 Set of 3 teddy bears costs 2.5 million VND.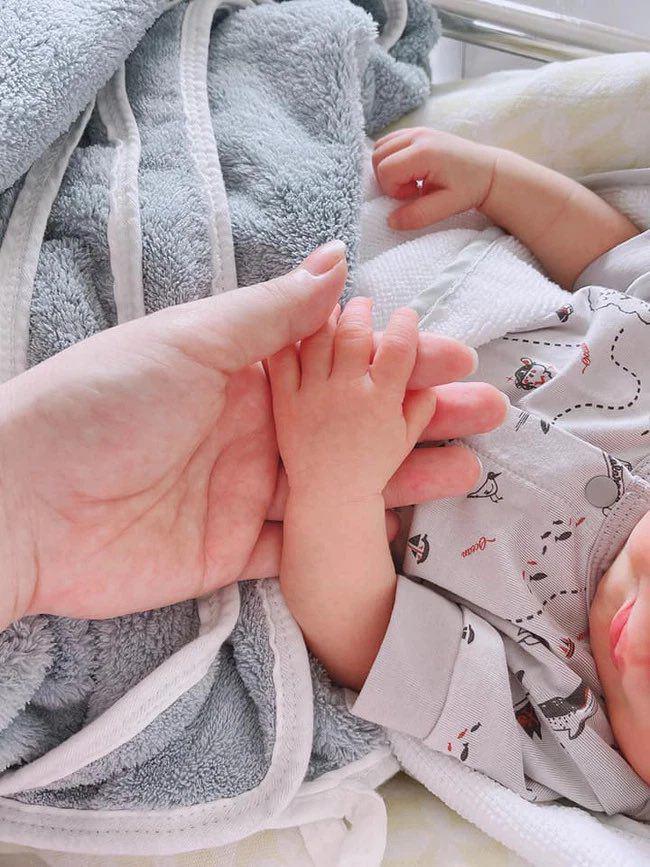 Jumpsuit set 1,600,000 VND.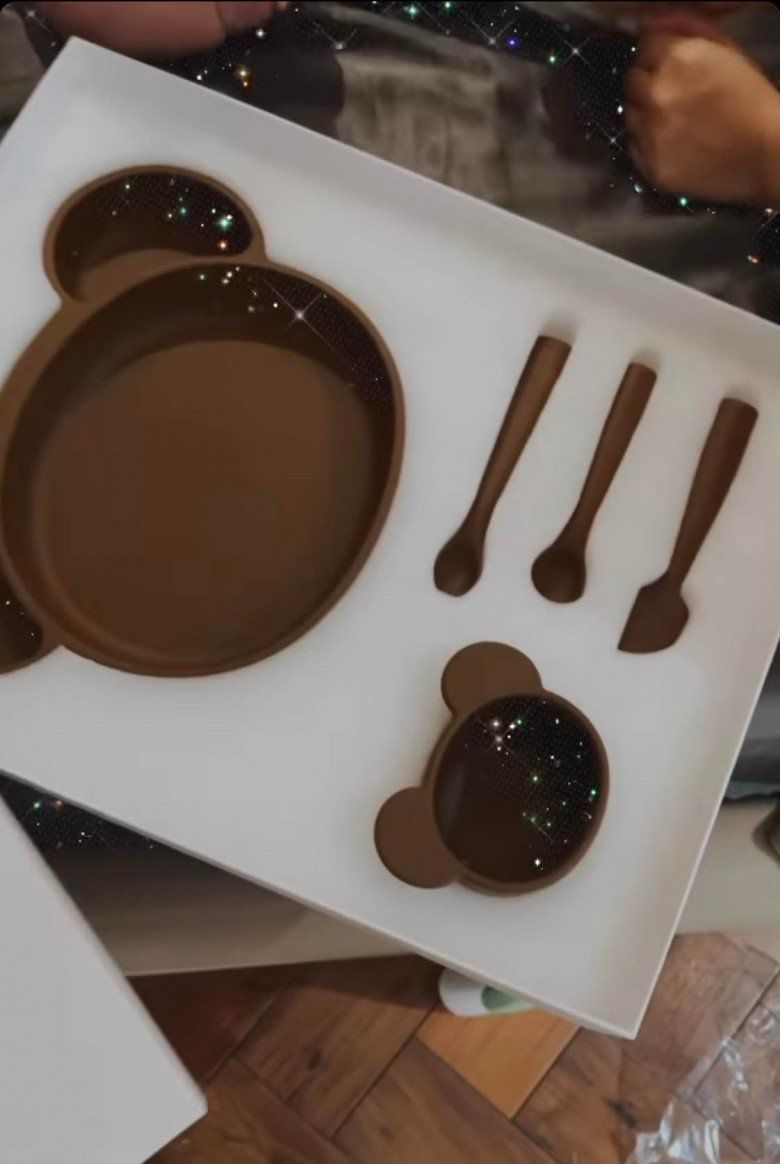 Snack tray 2,390,000 VND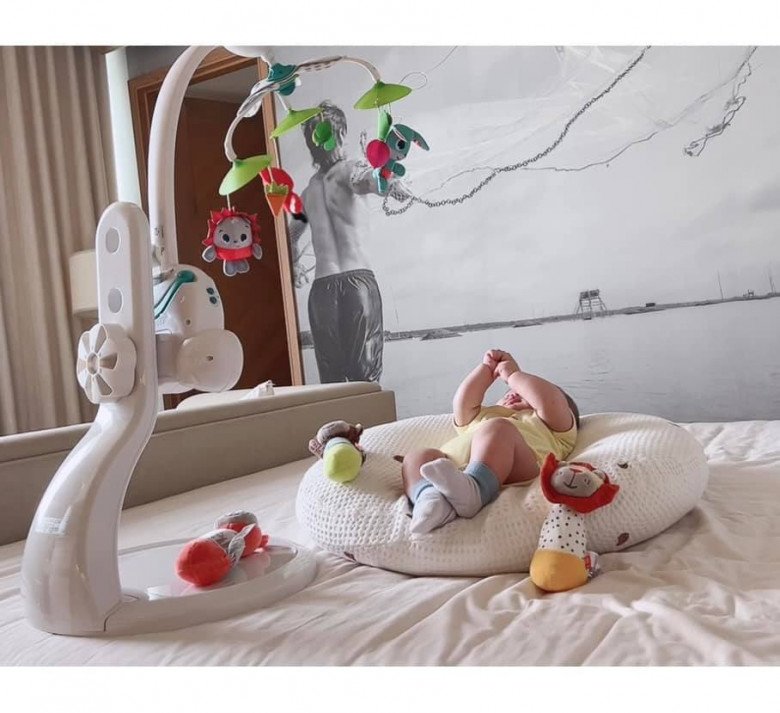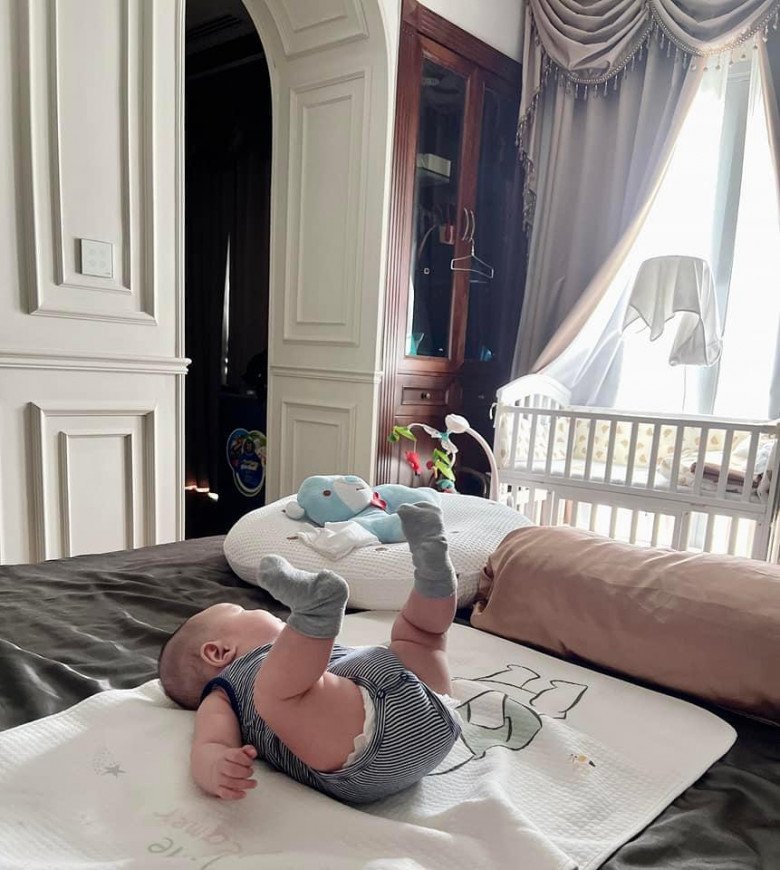 Play mats and toys are also not cheap, carefully checked by Bao Thy before giving them to children.
You are reading the article
Being told to let her children play with dangerous toys, Bao Thy is a high-class type, looking at the price is also panic

at
Blogtuan.info
– Source:
Eva.vn
– Read the original article
here