Thế Giới
Big question mark about the fate of sailors on the battleship Moscow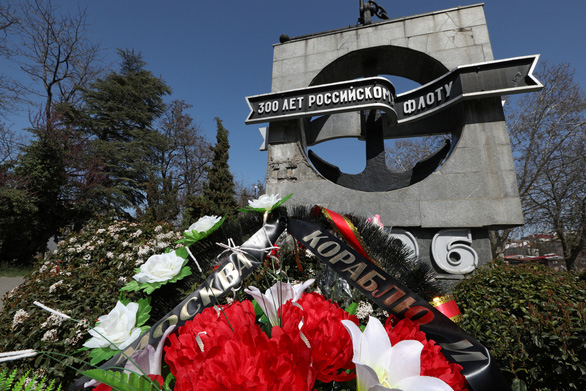 Wreaths with ribbons that read "To the ship Moskva" were placed by veterans of the Black Sea fleet in front of the monument commemorating the founding of the fleet. The ceremony took place on April 15 with several dozen people in attendance – Photo: REUTERS
Until now, there is very little information in the Russian media about the officers and soldiers of the ship Moscow.
It is not clear at the time of the explosion (as Russia claims) how many people were on board. To operate this 12,000-ton warship requires more than 500 people.
According to the newspaper Guardian Russia's Tass news agency published a report about the Moskva, which said that "the entire crew has been evacuated".
The bulletin was later revised, removing the word "all" leading to speculation that many people may have been killed when the ship's ammunition depot exploded.
On April 14, the Russian Defense Ministry confirmed that the crew had been evacuated to other ships of the Black Sea fleet and that these ships were also damaged from the explosion of the ammunition depot on board the Moskva.
By page Naval Newsthe evacuation of the crew showed that the damage on the battleship Moskva was at an irreparable level, so the new commander gave the order to abandon the ship.
An unverified information from Ukraine said that after the incident, only 14 servicemen aboard the Moskva were brought to the port of Sevastopol on the Crimean peninsula. This is where the headquarters of the Black Sea fleet is located, as well as the home port of the ship Moskva.
Anton Gerashchenko, an official in the Interior Ministry of Ukraine, claimed that the commander of the Moskva, Anton Kuprin, was killed in the explosion, but gave no evidence.
Newspaper Guardian commented that if indeed only 14 people survived, this would be the largest loss of life that the Russian navy has suffered since after the Second World War.
In addition, if what Ukraine and the United States say is true, the battleship Moscow was hit by a Neptune missile, it would be the largest warship sunk in a conflict since 1945.
According to military observers, although the Russian navy still dominates Ukraine in the Black Sea, Ukraine's demonstration of its ability to respond and threaten Russian warships will make Moscow more cautious in the future.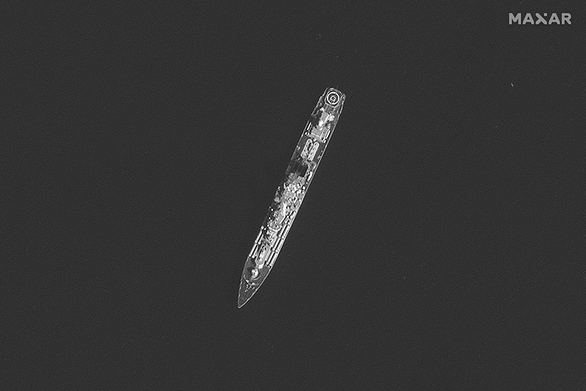 The cruiser Moskva in the clearest commercial satellite image taken on April 10. Due to unfavorable weather conditions, commercial satellites were unable to capture what happened to the Moskva for the next 4 days – Photo: REUTERS/MAXAR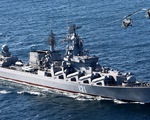 Many questions about the sinking of the Russian flagship
You are reading the article
Big question mark about the fate of sailors on the battleship Moscow

at
Blogtuan.info
– Source:
tuoitre.vn
– Read the original article
here