Life Style
Buying a house to buy a car is too expensive, even with a few tens of millions in income
Surely young people are no stranger to sentences like Gen Z now doesn't work as much as before but demands an income, or in the past it was much more deprived but why are children complaining so much now. Why do some young people work until late at night, "sell their lives" but still can't accumulate a single penny? Is it because of the habit of spending too lavishly or as many others say "happy without knowing how to enjoy"?
Regular OT, can't "cut off" completely from work, and salary 15-20 million
I was born in 97, now have been working for nearly 4 years, earning completely from full-time work in the media industry. Because of the nature of my work, my working hours have never been stable, not framed from 8 to 5 hours like many people, and OT (overtime) is quite frequent. Even weekends and holidays may have to be OT.
Although the daily workload is not too much, the time to "cut off" completely from work, without having to turn on message notifications from the boss is almost very little. Although not common, but I believe that many young people today have to work hard and long hours like me.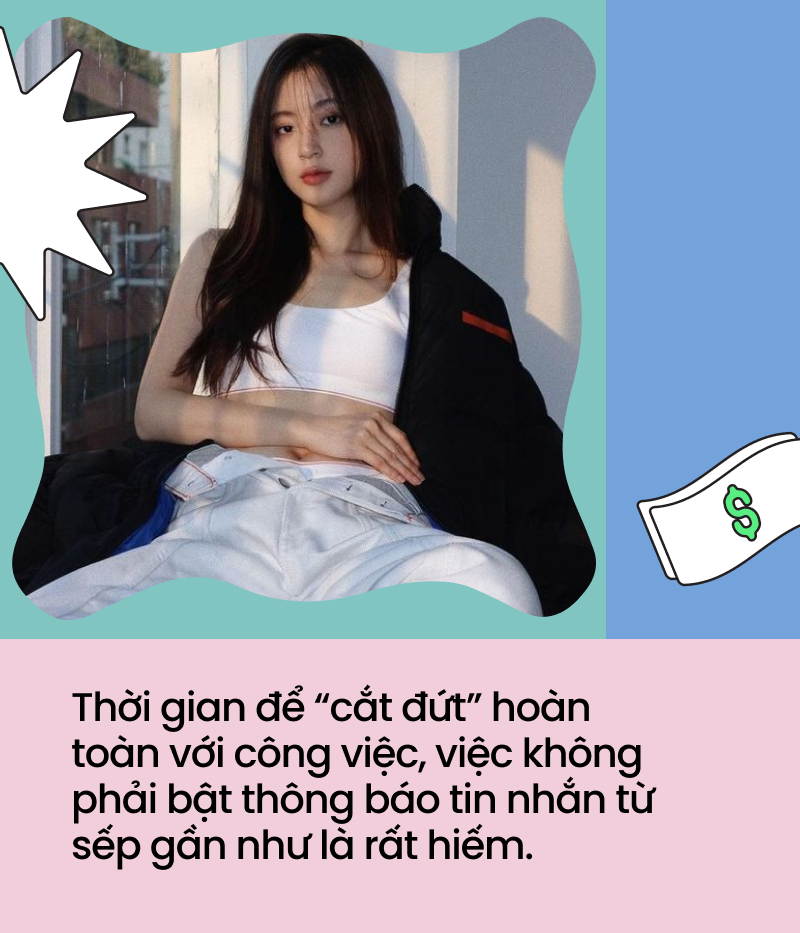 His total monthly income is on average from 15 million to less than 20 million dong. Although now that I think about it now, I can't remember the last time I went on a trip or even how many weekends I had in the past year, but I still feel quite satisfied with my current life. The income is enough to make a living, even if you don't accumulate much. Every day I still "sell my life" to work, sometimes I really want to quit. However, gradually I accept that this is the life that almost everyone my age is going through.
Single but can't save more than 30% of income
It is not difficult to hear sentences like an income of 15-20 million VND at the age of 24, 25 is too good. But it is a fact that I can save but usually never more than 30% of my total income, even when I am single and do not have much pressure in life.
I believe that myself and many other young people have one or several bad spending habits. It is worth mentioning that everyone knows it well but does not care. For example, it could be cups of milk tea with money for 2 main meals each afternoon. Bigger are clothes or bags that you know you can only wear once or even can't wear them once but still buy them. All because I fell in love in a moment of hunting for sale.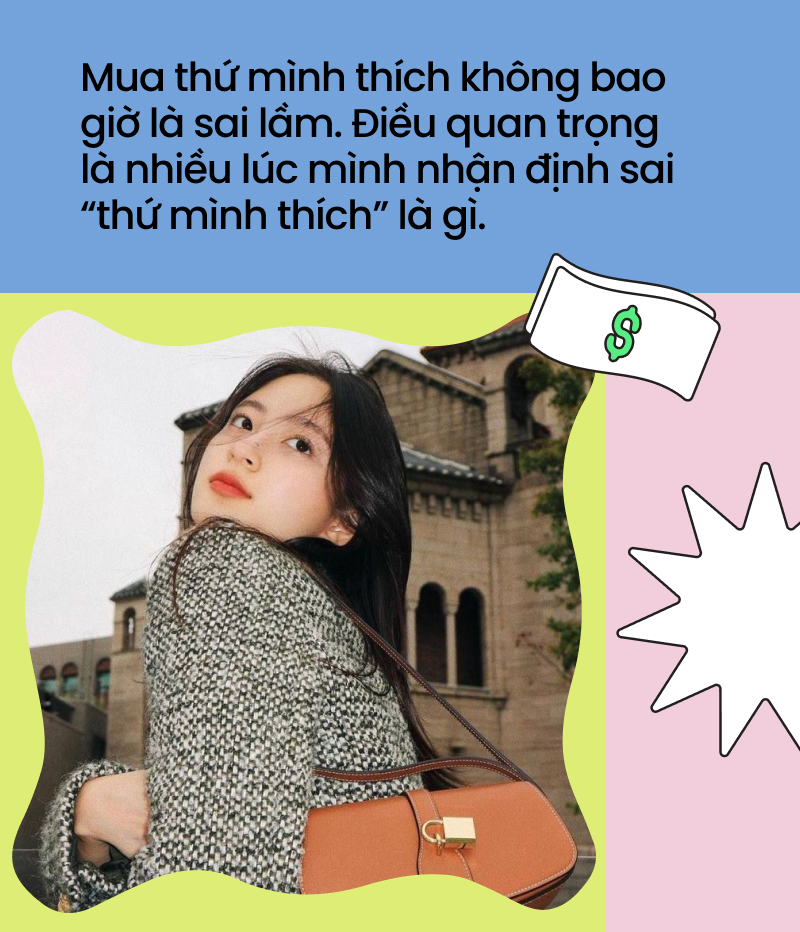 In my opinion, there's nothing wrong with pampering yourself from time to time. Buying something you like is never a mistake. The important thing is that many times we misjudge what "what I like" is.
Besides, there is a lot of petty money such as snack money, buying useless items, money poured into going out too much, … when the total sum is very large. For example, I could bring rice to work or take 1 cup of coffee each morning, but I didn't. That is probably the worst spending habit that keeps me from saving much. But,…
This is not the only reason young people can't buy houses or cars even with tens of millions in income
I know today there are young people who work hard all day, earn a good income but still can't save a savings or even have debt. Besides, parents often say that in the past, while working and raising children, it is still possible to buy a house, but today's young people find it difficult to buy big properties by themselves.
First of all, in my opinion, the comparison with the previous era is completely wrong for one fundamental reason: housing prices decades ago were far different from now. With current house prices in big cities such as Hanoi, Ho Chi Minh City, etc. In Ho Chi Minh City, it is very difficult for hired workers with an average salary of less than to buy a house.
The story of today's youth who can't save, or don't want to accumulate can have many reasons, each person and each scene. I still save every month but the amount of savings is not large, mainly for the purpose of protecting myself in times of illness and uncertainty, but I do not intend to and I don't think I can accumulate enough to buy big assets like a house or a car.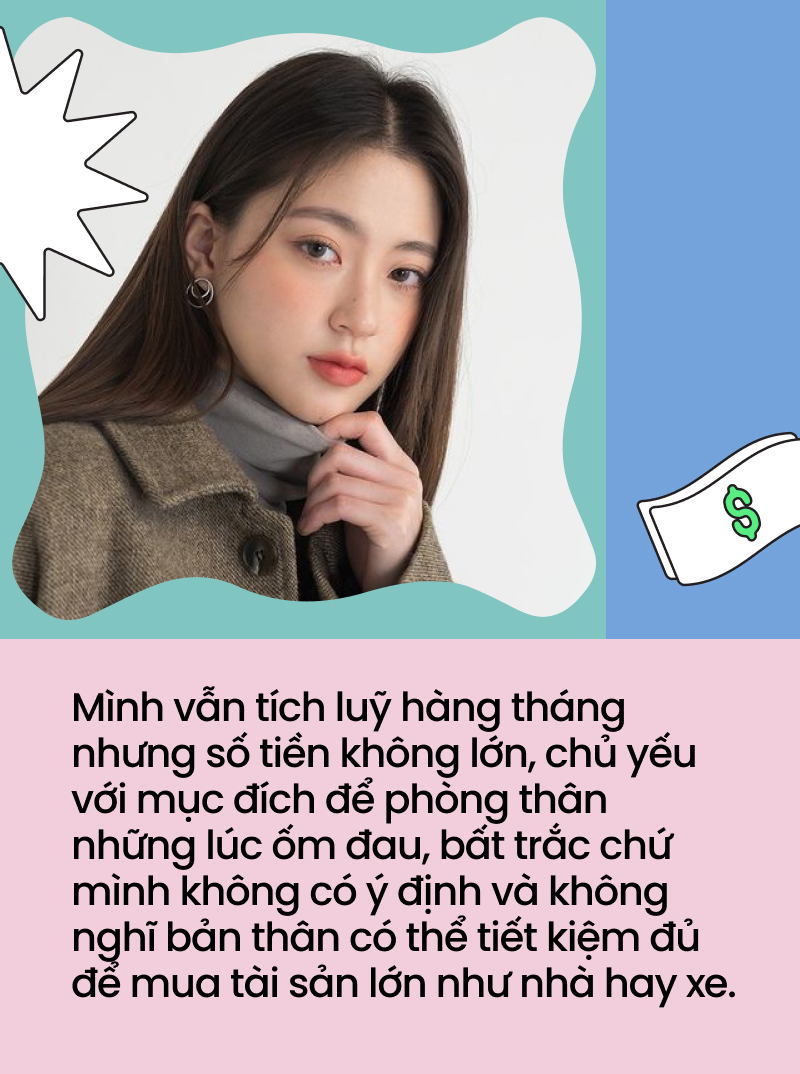 For example, if I save 5 million VND/month – a number that is not too bad, I only have 60 million for the whole year, only 600 million in 10 years. It's not even enough to do anything when you want to buy a nice small apartment now you also have to have money in billions of dong.
Besides, some of my friends don't want to save in the first place because their living standards and spending levels are higher. There are two main cases as follows:
– They are already the children of a privileged family, and there is no need to set a goal of buying a house to buy a car because their own house is already available.
– People who have shopping preferences, high living standards and enjoy a lifestyle, do not like to spend thriftily. Simply, they think life does not have to be miserable to accumulate, just enjoy it.
In general, if you only work for a salary, the average income is good or less, you will never be able to live comfortably and buy a car. The only way is to be self-employed, own or raise your income to a very high level for those dreams to come true. But in the end, everyone knows the theory, but it's too difficult to practice, especially in today's competitive society.
There is no denying that the spending habits of a part of young people are very bad. But constantly criticizing young people as "happy without knowing how to enjoy" or even worse, "industrial chickens" who can't control their lives is extremely negative. Each generation and each individual will have their own pressures.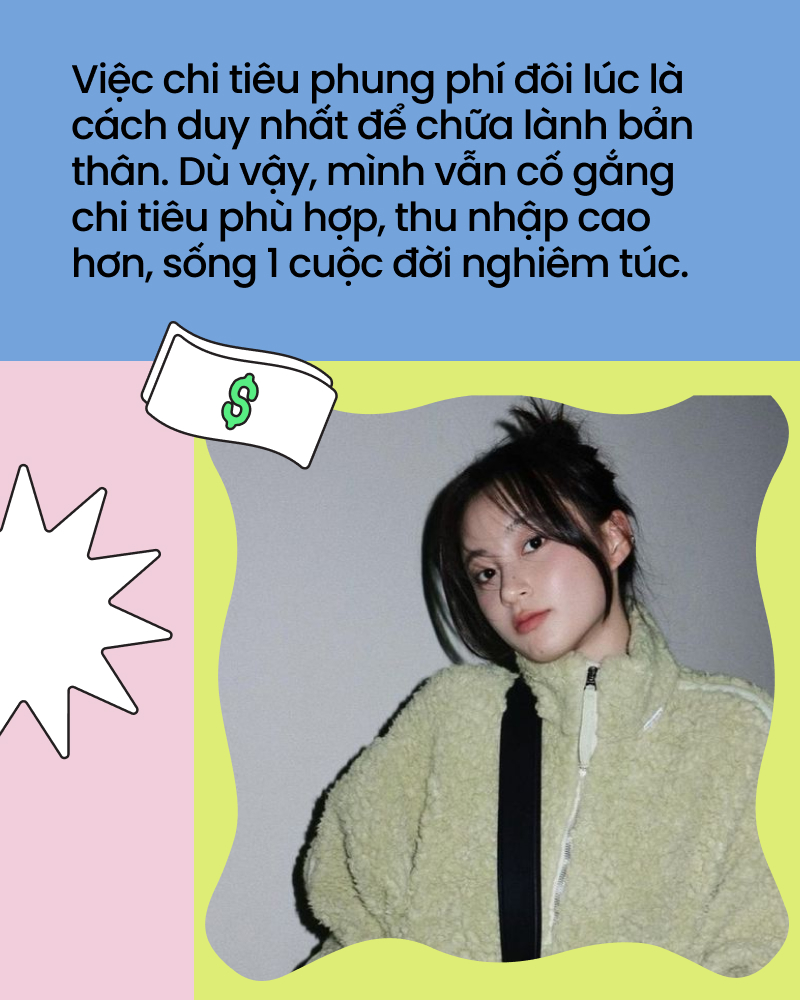 The story of buying a house, buying a car or socializing has not been the same as before. Everyone has their own suffering, and everyone is trying to have a better life. In the middle of the night, I still received a message from my boss, the holidays were still "buckling" to run the deadline, which is not lacking in young people. Even though their lives are out of balance, they still work hard for a higher income and are aware of their bad spending habits.
However, life moves too quickly and incomes cannot keep up with market prices, making it harder to buy large assets. Just like me, Wasteful spending is sometimes the only way to heal yourself. However, I have never stopped trying to spend appropriately, earn a higher income, live a serious life.
https://kenh14.vn/tuan-di-lam-7-ngay-12h-dem-moi-het-viec-nhung-mua-nha-mua-xe-la-qua-xa-xi-du-thu- lap-vai-chuc-trieu-20220413111420485.chn
You are reading the article
Buying a house to buy a car is too expensive, even with a few tens of millions in income

at
Blogtuan.info
– Source:
Kenh14.Vn
– Read the original article
here