Life Style
Thế Giới
Father fell to his death, 9 years later his son reported to the police and opened the coffin to check
On January 28, 2003, the Uong family in Quy Khe village, Ky Mon district, Hoang Son city (Anhui, China) received bad news. The breadwinner of the family, Uong Thu Lam fell on the mountain and is in critical condition. Uong Kien Hoa ran to see his father lying in a puddle of mud, his limbs twisted, his whole body twitching, his mouth gushing with fresh blood and white saliva.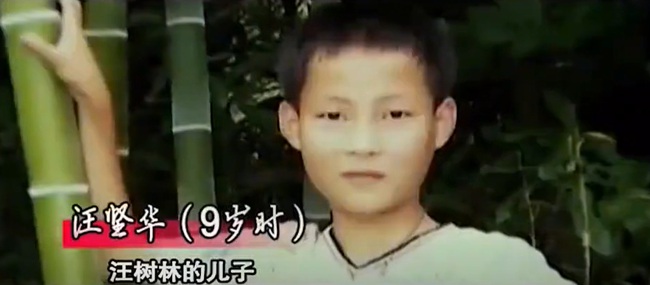 9-year-old boy Uong Kien Hoa witnessed his father lying in a coffin returning to the earth. But at that time, he was aware that his father's death was not a simple trip, it also contained many twists and turns. 9 years have passed, Uong Kien Hoa has grown up, he reported the case and opened his father's coffin to investigate the truth of the matter.
Suspicious death
On January 28, 2003 is the time adjacent to Tet, the family is eager to welcome the new year, but Uong Thu Lam (33 years old) as usual goes to the mountains to pluck bamboo shoots to earn extra income to support his sick wife Khang Ai. Cam and 9 year old son.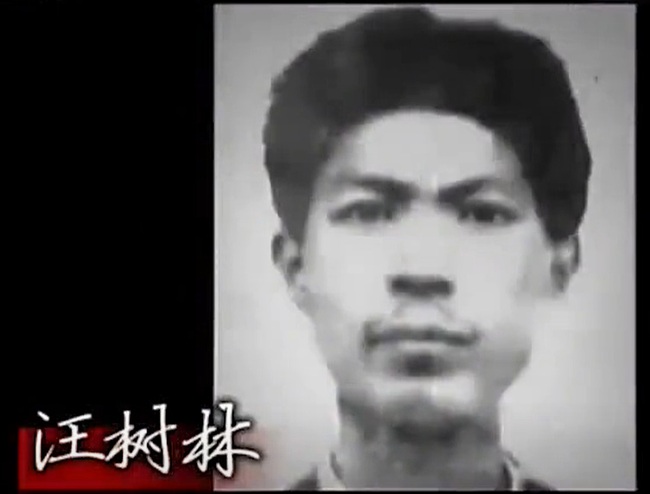 Everything was going normally until someone discovered Uong Thu Lam lying motionless on the small road leading to the village, next to a slippery, muddy slope that often caused many people to slip and fall. In this sense, everyone assumed that Uong Thu Lam fell and fell into a coma, then was taken to the hospital for emergency, but did not survive.
Uong Thu Lam is an honest, simple-minded man who works hard to take care of his wife and children, is poor but always ready to help those in difficulty.
The sudden death of Uong Thu Lam left many people mourning, especially his son Uong Kien Hoa. However, unlike his grandmother and mother, he always felt that his father's death was not normal. Because before his father died, he witnessed many unusual things.
"A few times, my mother told me that she was looking for someone to come and be friends with me, worried that I would be in danger at night. Then I felt someone open the door and come in."Uong Kien Hoa recalled.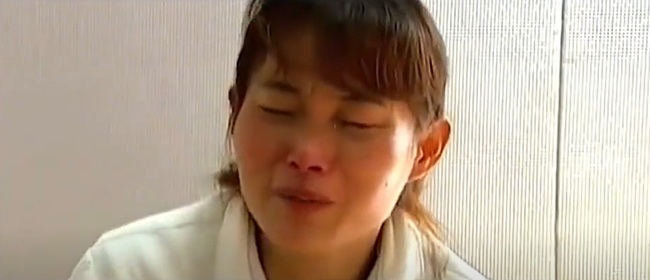 Accordingly, Uong Kien Hoa often heard people entering the house many nights, and it was Khang Ai Cam's mother who actively opened the door. What he was certain of was that this man's shadow was not Wang Thu Lam's father. At this time, the 9-year-old boy understood that his mother had betrayed his father.
On March 27, the day before the tragedy happened, Uong Kien Hoa saw a white bag containing pink cakes on the dining table. But when he was about to take one, he was stopped by Khang Ai Cam, determined not to let him, even though he usually pampered his son very much. Turns out, that bag of pink cake was the mother prepared for her father to make food up the mountain to dig bamboo shoots.
The strange man in the night, the bag of pink cakes just for his father, plus the detail that his father's mouth foamed white as if he was poisoned, all made Uong Kien Hoa arouse suspicion. 9 years later, with the thought of "father killed", Uong Kien Hoa alone went to the police.
Brutal stepfather, hidden melancholy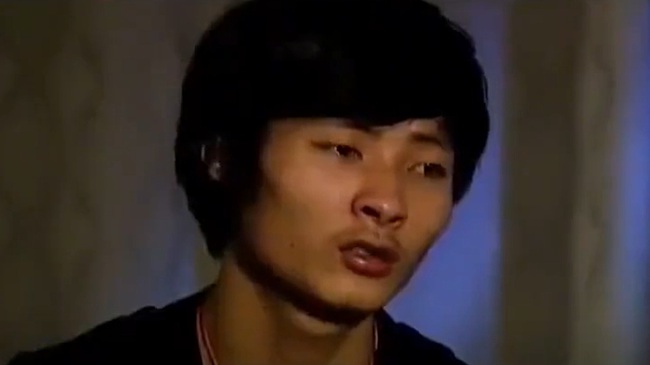 On September 12, 2012, Uong Kien Hoa entered the police station, reporting that his father, Uong Thu Lam, may have been killed in 2003.
Not long after Uong Thu Lam died, the neighbor of the Uong family, Phung Luong Sieu, a widower with a daughter, asked Khang Ai Cam to "contribute rice to blow rice". The weak woman who always relied on her husband like Khang Ai Cam naturally accepted this offer.
But life after that was hell on earth for Uong Kien Hoa and Khang Ai Cam.
Phung Luong Sieu is a violent, hot-tempered man who often quarrels with Khang Ai Cam over petty things.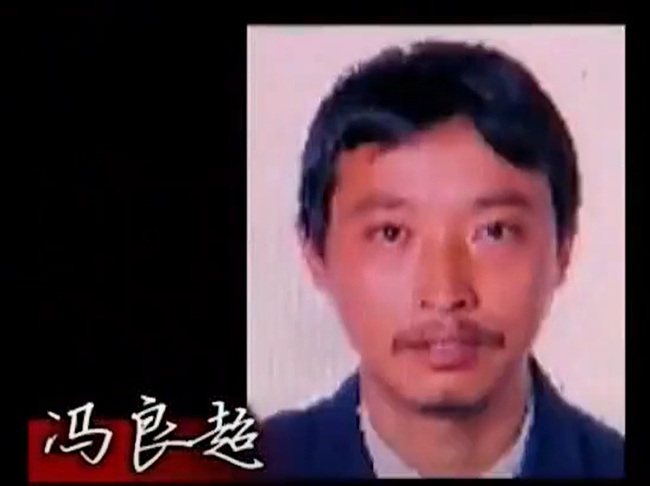 Uong Kien Hoa grew up in the scene where his mother was brutally beaten by his stepfather, in which the detail that made him remember the most was the sentence that Phung Luong Sieu often hung on his mouth whenever there was a conflict with Khang Ai Cam: "If I dare to argue again, I will say everything to her ex-husband's parents."
The sensitive Uong Kien Hoa connected this statement with previous doubts. Moreover, he always wondered why his stepfather was so violent, but his mother did not quickly divorce but just endured. Accordingly, Uong Kien Hoa believes that his mother is related to his father's death.
But to protect his mother, Uong Kien Hoa had to choose to pretend to be stupid, hiding all doubts in his heart. It was not until 9 years later that Khang Ai Cam was beaten by Phung Luong Sieu until his health was in critical condition, that Uong Kien Hoa decided to report the case.
Opening the coffin for autopsy, revealing the cruel truth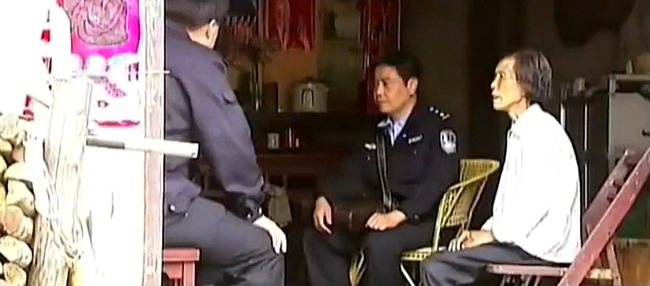 Before the persistent attitude of Uong Kien Hoa, the Ky Mon district police decided to re-investigate the case related to the death of Uong Thu Lam in the past.
Collecting information from family members and villagers, the police clung to the details of Uong Thu Lam's expression before he died, including: twitching limbs, white foaming mouth, purple lips, … similar to Poisoning is more common than falling from a height.
To prove this argument, the police want to examine the body of Uong Thu Lam. However, before this idea could be implemented, it was met with a wave of protests from the villagers because the act of excavating the dead person's grave violated the traditional concept, no one allowed the police to do this.
After many times doing ideological work for Uong Thu Lam's parents, the police were finally allowed to excavate the grave for an autopsy. Sure enough, the forensics confirmed that Uong Thu Lam died from rat poison poisoning. The suspect is of course Khang Ai Cam and the bag of pink cakes.
Facing prison pressure, Khang Ai Cam admitted the crime of poisoning her husband, moreover, Phung Luong Sieu helped.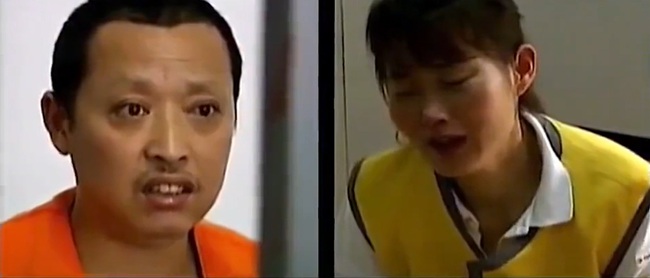 It turned out that the man who appeared at midnight that Uong Kien Hoa often saw was Phung Luong Sieu. Khang Ai Cam and Phung Luong Sieu have been involved with each other for a long time, having a shady relationship that Uong Thu Lam did not know.
Because of some resentment, Phung Luong Sieu plotted to let Khang Ai Cam poison her husband, so that the two could officially be together. Because she was too attached to her lover, Khang Ai Cam agreed and used rat poisoned pink cake to kill her husband.
This couple of adulterers ended up getting their deserved prison sentence. Thinking back, without Uong Kien Hoa's determination and perseverance, Uong Thu Lam's unjust death would forever sink into oblivion.
"Mom, I love you very much. Right now, only my mother is the one I can rely on. I lost my father, I can't lose my mother too. Outside, I will try to live well. Mother in (prison) should also undergo re-education so that she can be free soon."Uong Kien Hoa sent a letter to Khang Ai Cam after his mother went to prison.
(Source: Toutiao)
https://afamily.vn/bo-te-nga-chet-tuc-tuoi-9-nam-sau-con-son-bao-canh-sat-va-mo-quan-tai-kiem-tra-cuoi- bow-he-lo-chan-tuong-tan-khoc-20220416203145823.chn
You are reading the article
Father fell to his death, 9 years later his son reported to the police and opened the coffin to check

at
Blogtuan.info
– Source:
Afamily.vn
– Read the original article
here