Losing weight and getting in shape after giving birth is not an easy task that every mother can complete. In particular, if the mother gives birth after the age of 35, it will be even more difficult to regain her shape. However, the two famous characters in showbiz below prove that "everything is an exception" when entering the age of 40, having undergone many births but still having an unbelievably neat physique.
Khanh Thi
Khanh Thi (born in 1982) once shocked when she announced that she was a couple with Phan Hien – a student 11 years younger than her. Not yet married, but the two have been together for 5 years and have two children together, a boy and a girl. In the past, many people thought that with the big age difference, plus two more births, Khanh Thi would gradually lose her beauty and "out of tune" compared to her young husband, but in fact, the dancesport queen is becoming more and more youthful. more colorful.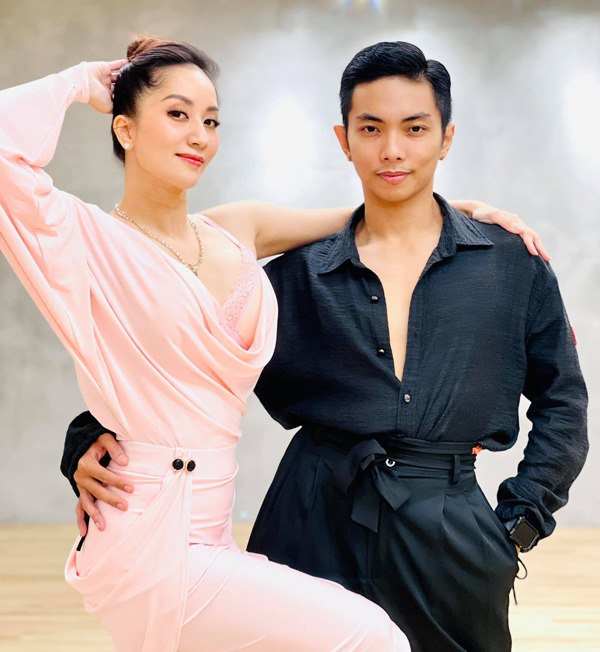 Khanh Thi and her 11-year-old husband are always "suitable for their age".
After two births and turning 40, she always makes people admire with her beautiful body and radiant beauty. In particular, the flat stomach and small waist of a mother of two must be the dream of many "diaper" sisters.
Even the younger husband himself once expressed that he was very proud and proud to have a wife as beautiful and talented as Khanh Thi. "Sometimes I feel self-conscious about my appearance when walking with my wife. However, I always encourage her: 'You are usually beautiful, but I want to see you more beautiful'. When Thi works out to lose weight, I also work out with her to give her more motivation." Phan Hien confided.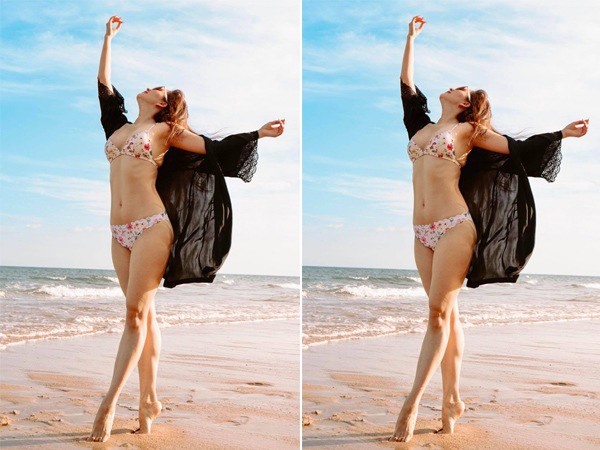 The slim figure of the mother of two is fully flaunted when wearing a bikini.
In fact, Khanh Thi's current beauty is not "naturally obtained" but is the result of her efforts. First, Khanh Thi entered the weight loss process by "squeezing her mouth shut", eating more scientifically and strictly. She said she had reduced starch intake, ate more lean meat, vegetables, tubers and fruits, drank a lot of water and added tonics to the body. In particular, she always divided into several meals a day to avoid the body absorbing too much.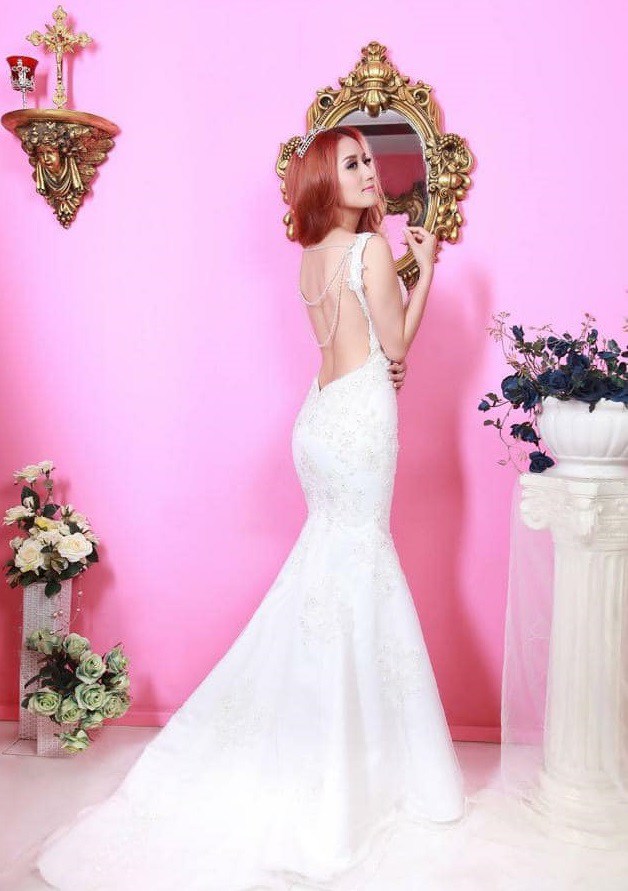 Khanh Thi always maintains a scientific diet after giving birth.
Besides eating scientifically, Khanh Thi also works hard to get in shape quickly. In terms of training, she herself has many advantages. Her job is to teach dance at the center, so every day she is active, constantly teaching dance and then practicing dancing. However, she continued to exercise with her husband. In addition, when not going to the gym, Khanh Thi also applies some exercises at home by gentle movement such as: jogging, walking, walking in place and exercises such as twisting, turning People…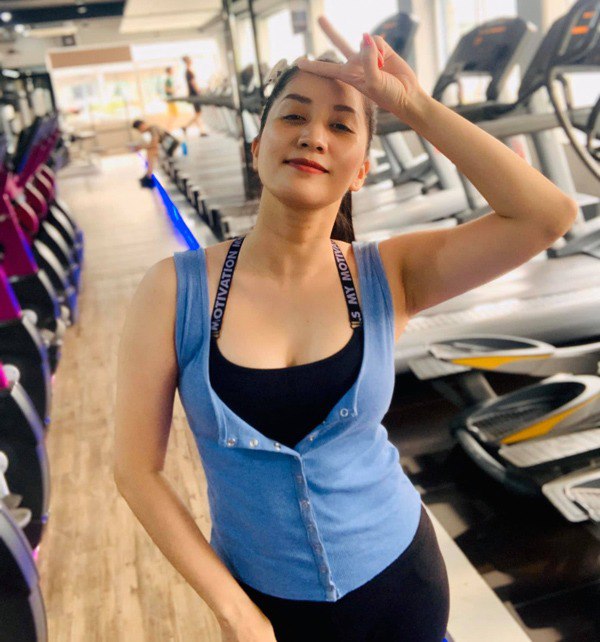 She also works very hard to keep fit and neat.
Not only working hard, Khanh Thi said it is important to practice effectively. To make the exercise more effective, she always wears a cotton or thick shirt while exercising even in hot weather.
Phuong Chanel
Phuong Chanel, real name Truong Thi Phuong, born in 1977 is a famous businessman in the entertainment world. Although she is not a star, she is still sought after by the media as much as a character. And netizens remember her with a not very positive image because Phuong Chanel is often criticized for wearing many expensive brands, but her charisma does not show all the luxury and wealth.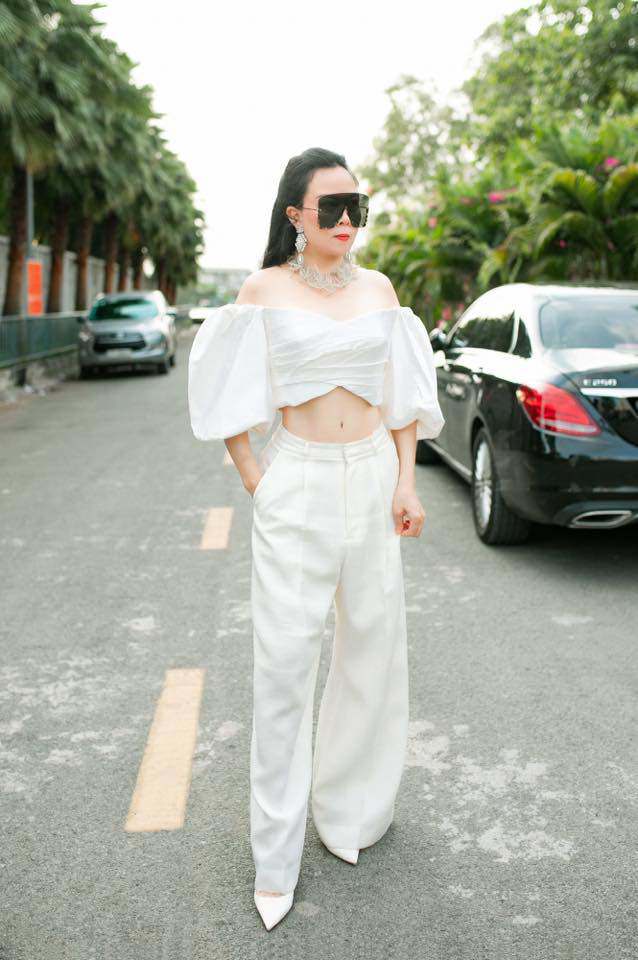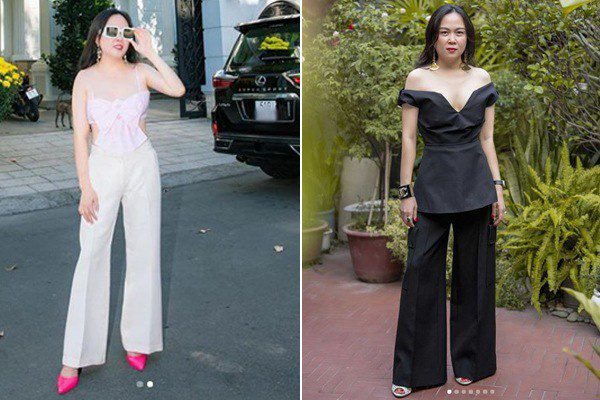 Sometimes she is criticized for her fashion style, but indeed, the body of a mother of 3 children is "unremarkable".
However, despite criticizing the way the businesswoman dresses, no one can deny that at the age of 44, she just gave birth to her third child 2 years ago, but she still has a toned and slim body that many women have. Women must desire. Because of that, Phuong Chanel is not afraid to wear outfits that show off her long straight legs or slim shoulders, even though she is sometimes criticized for not being suitable for her age.
The first secret for Phuong Chanel to quickly get back in shape after giving birth is definitely to control her weight well since birth pregnant. During the most recent 3rd pregnancy period, Phuong Chanel looked quite neat, her face and limbs showed no signs of swelling. The businesswoman has always maintained a luxurious and fashionable style of dressing and hiding her pregnant belly.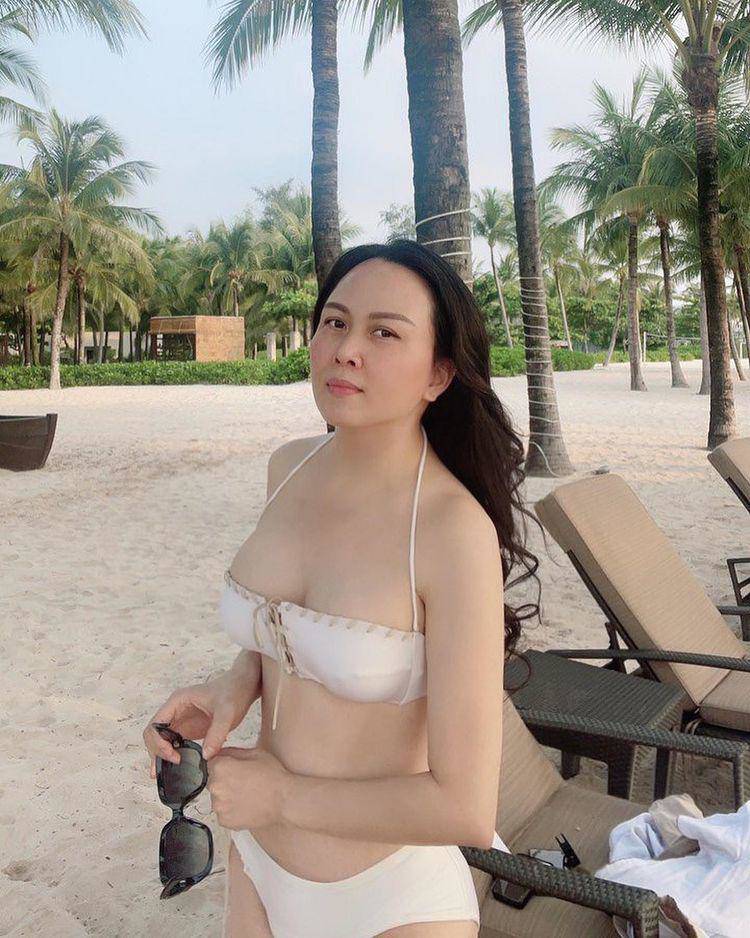 She confidently showed off her bikini body.
She did not gain much weight, so after giving birth, the mother of 3 quickly returned to her pre-pregnancy weight. However, to have the most perfect and toned body, the businesswoman still works hard at sports. Occasionally, she posts pictures of going to the gym or at home on her personal page. She focuses on squats and weightlifting exercises to help her body become more toned.
Not only that, to always keep her youthful appearance, the mother of 3 also has a special secret of getting enough sleep, regularly interacting with plants, animals and especially Korean love movies. Not being exposed to much negative news also helps her maintain a positive spirit, thereby relaxing and becoming more and more young and beautiful.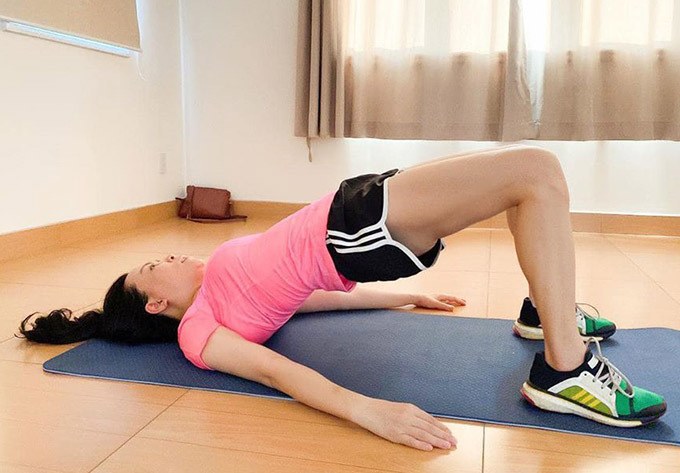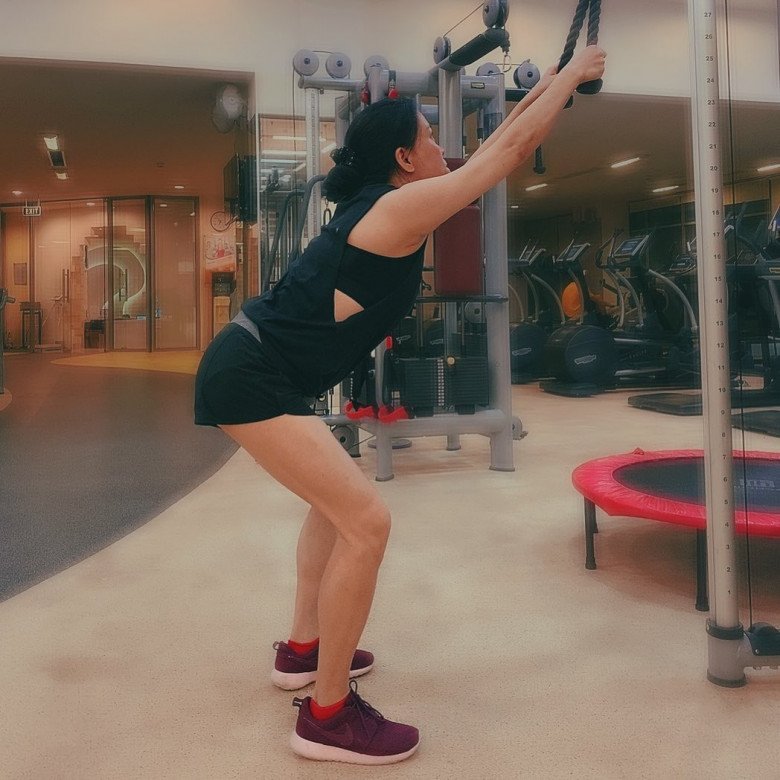 Phuong Chanel works hard to exercise every day.
"The secret to staying healthy and beautiful is to exercise every day and stay positive, never mind the market. Friends who really love me will forever stay with me no matter what life is like. no matter what"businesswoman shared.
You are reading the article
Giving birth to a child at the age of hash, the two diaper mothers still returned to their quick shape, wearing a bikini from the table

at
Blogtuan.info
– Source:
Eva.vn
– Read the original article
here