Cool fishing season, fish species specialties of the highland people in Huc Nghi commune, Dakrong district, Quang Tri province, usually from February to May of the lunar calendar. Hunters here must start hunting from the moment the sun comes down the mountain.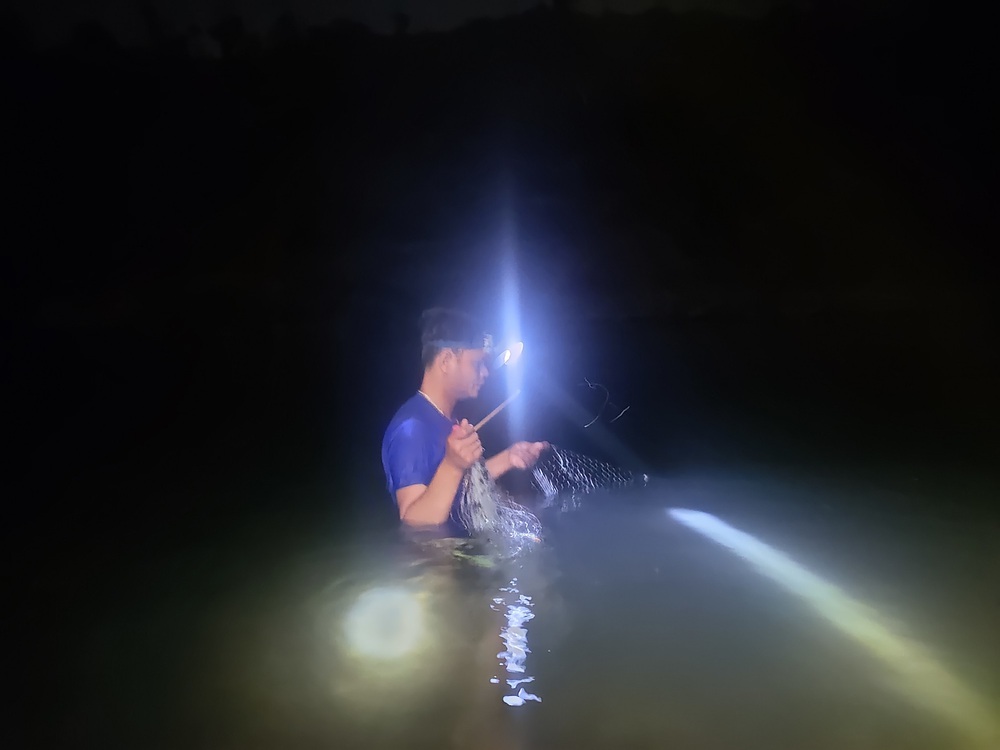 The fishing will start from February to May of the lunar calendar, this is the time when fish appear most in the upstream area of ​​Dakrong stream. Cool fish usually live in clear, clean streams and only eat at night.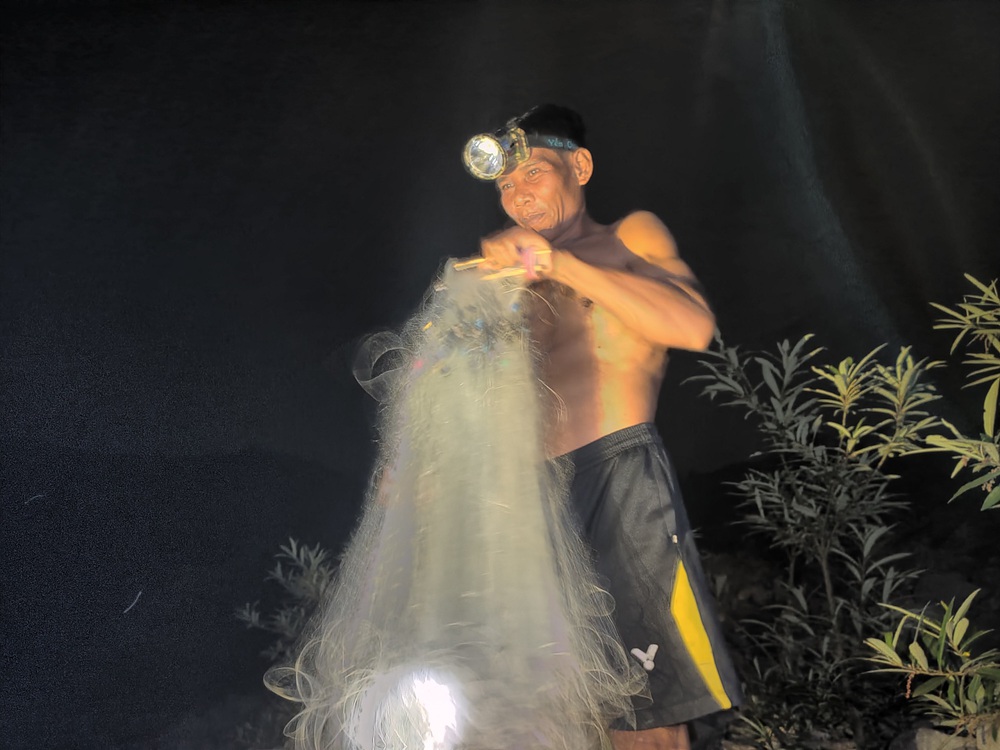 Mr. Ho Van Phin (36 years old, Huc Nghi village, Huc Nghi commune) wears a flashlight to the stream to check the flow to prepare for a cool night fishing trip. Phin and his brothers prepared tools such as nets, diving masks, flashlights, and tridents. After preparing the luggage, the three people started to get on their motorbikes and headed upstream.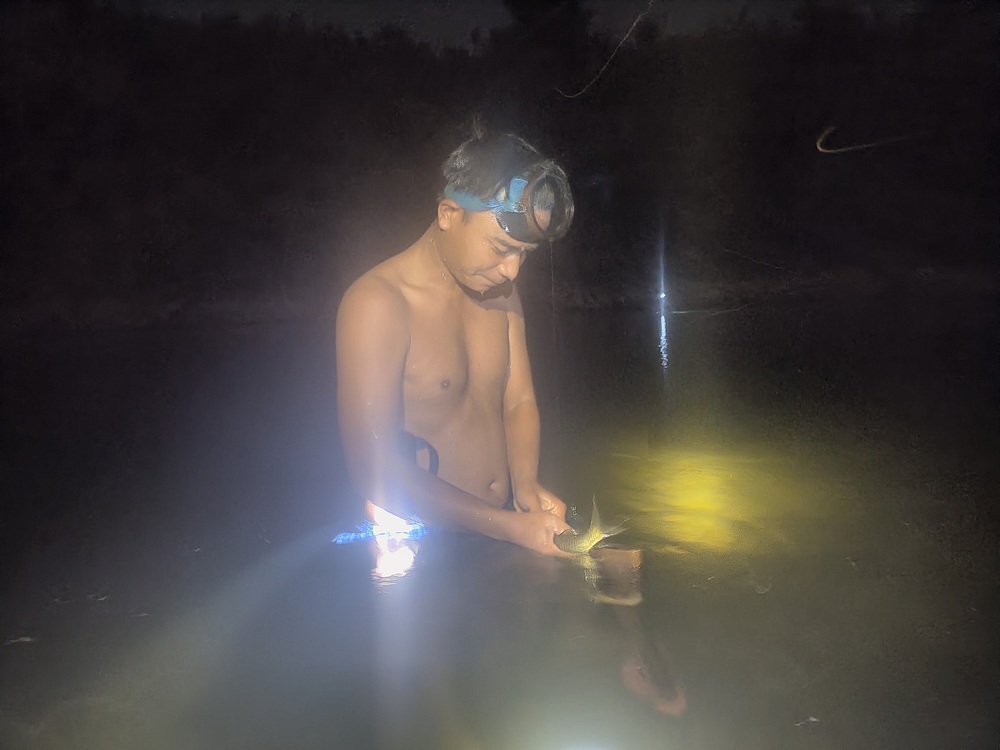 Phin's group crossed the acacia forest to a pristine stream, on the banks of which there were many pebbles of various sizes and thick groves of trees. It was dark, the steam blowing up from the stream was cold, all three began to prepare nets, put on masks to prepare to go into the water. They quickly obtained the results when catching the first cool fish in the night hunt.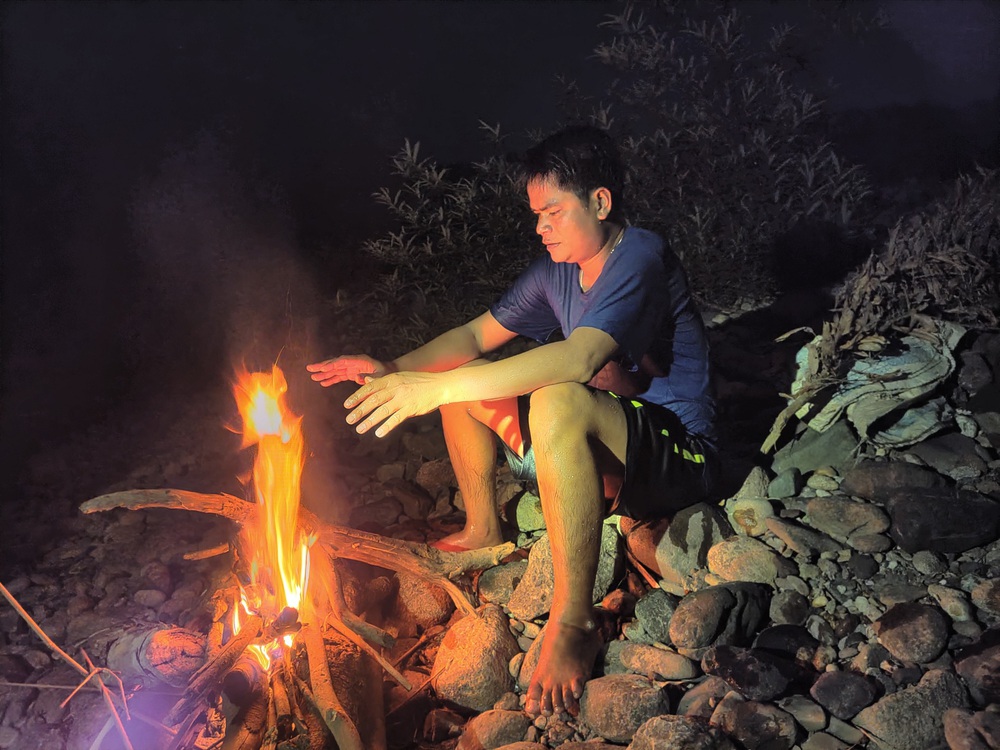 A small fire is lit to both warm up when soaked in water for too long at night and to grill fish. Mr. Phin said that fish appeared a lot from February to May of the lunar calendar. However, this fish is difficult to catch because it often moves with the current, hiding under large rocks.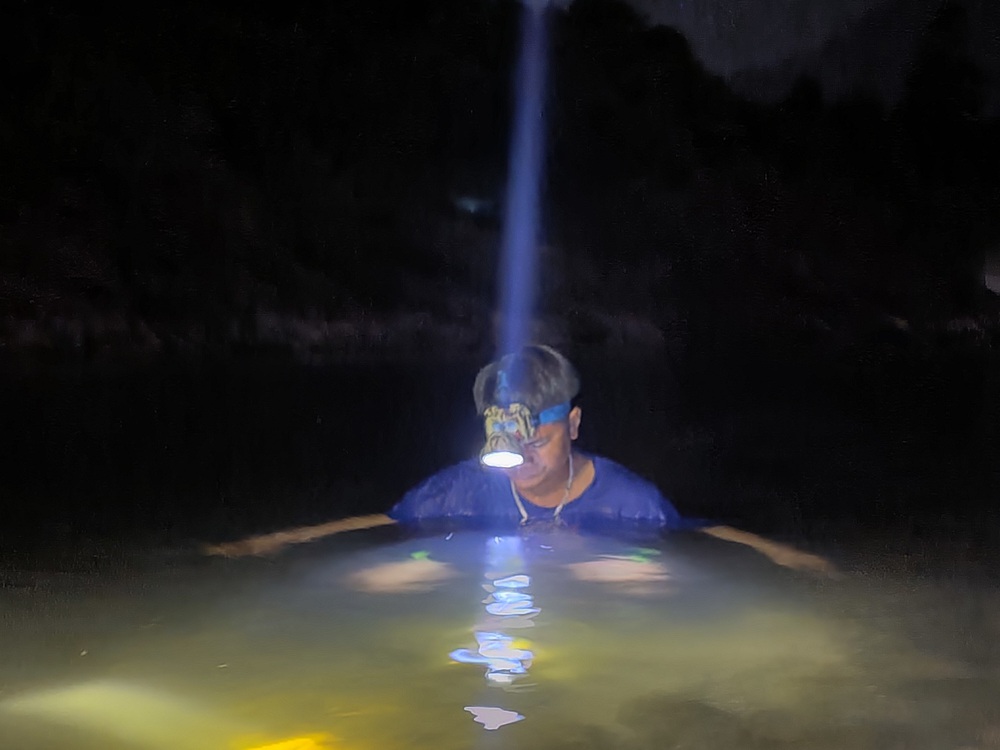 "As soon as the water moves, these fish will disappear. This species lives in swarms of apricots in one place and another, so it is difficult to determine their location. The fish usually forage when it is dusk or at night. night, so this is the best time to hunt fish," said Phin.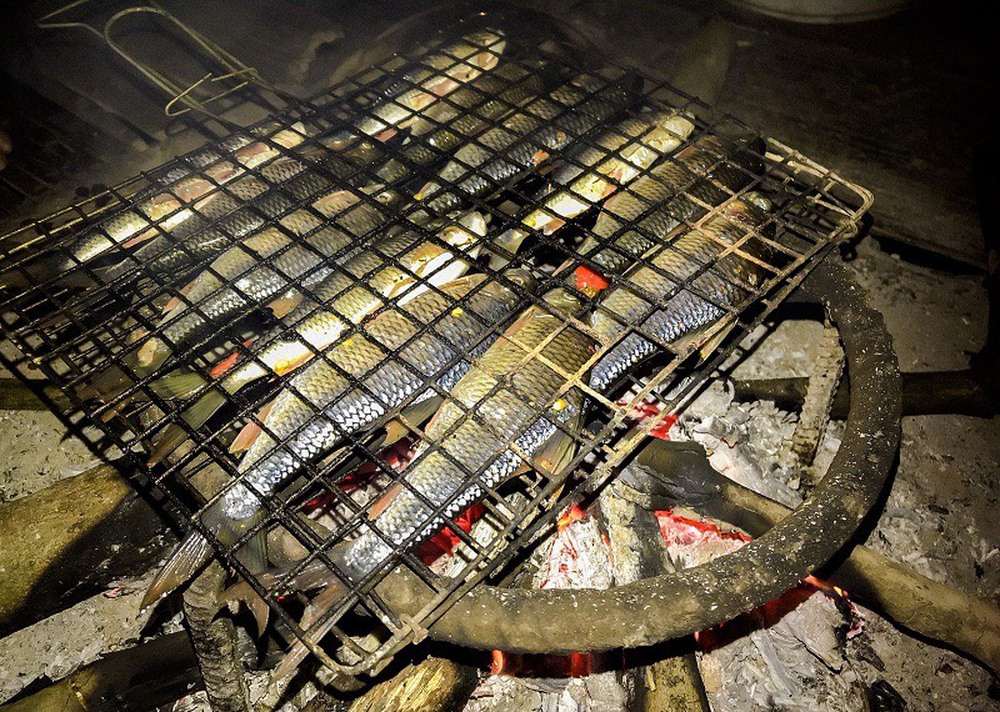 Grilled slap fish – a specialty dish of the mountainous people of Quang Tri. Phin and his group only fish by hand with nets, diving with tridents and absolutely no use of electric stimulators. Nets are wrapped around streams. The members of the group took turns diving into the water using tridents and cool fish hunters. The fish that run around are caught in the net or caught by the marksman hunter.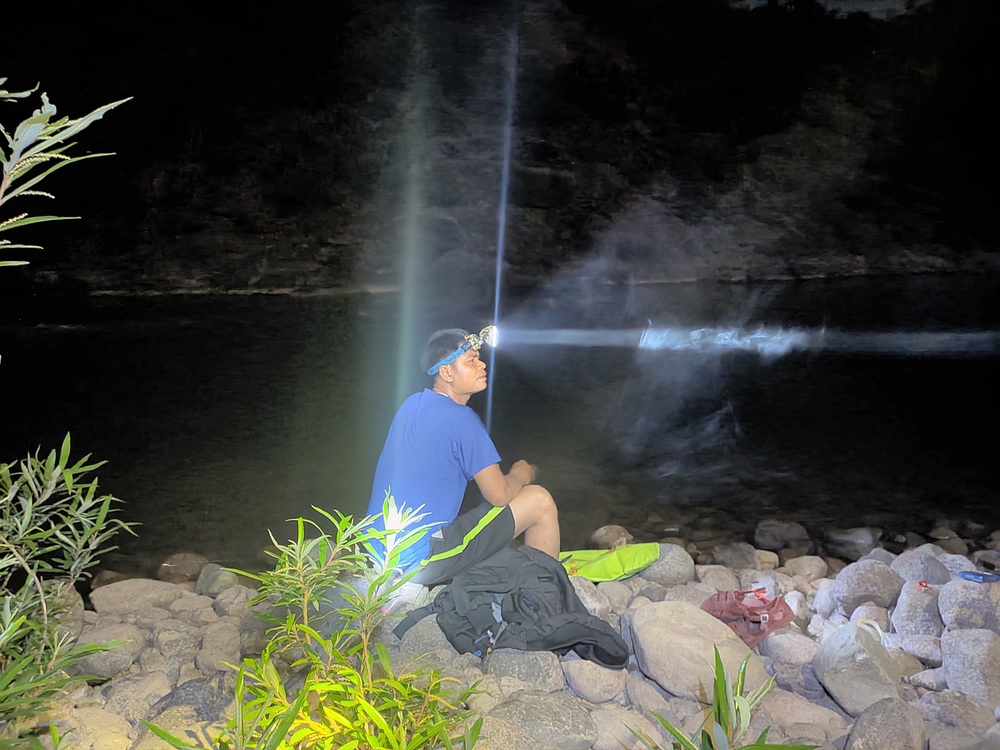 "In recent years, the water of the Dakrong River has been polluted, so there are fewer fish, many people still use electric trawlers to make fish unable to reproduce. If you want to catch a lot of fish, you can only go upstream," said Phin.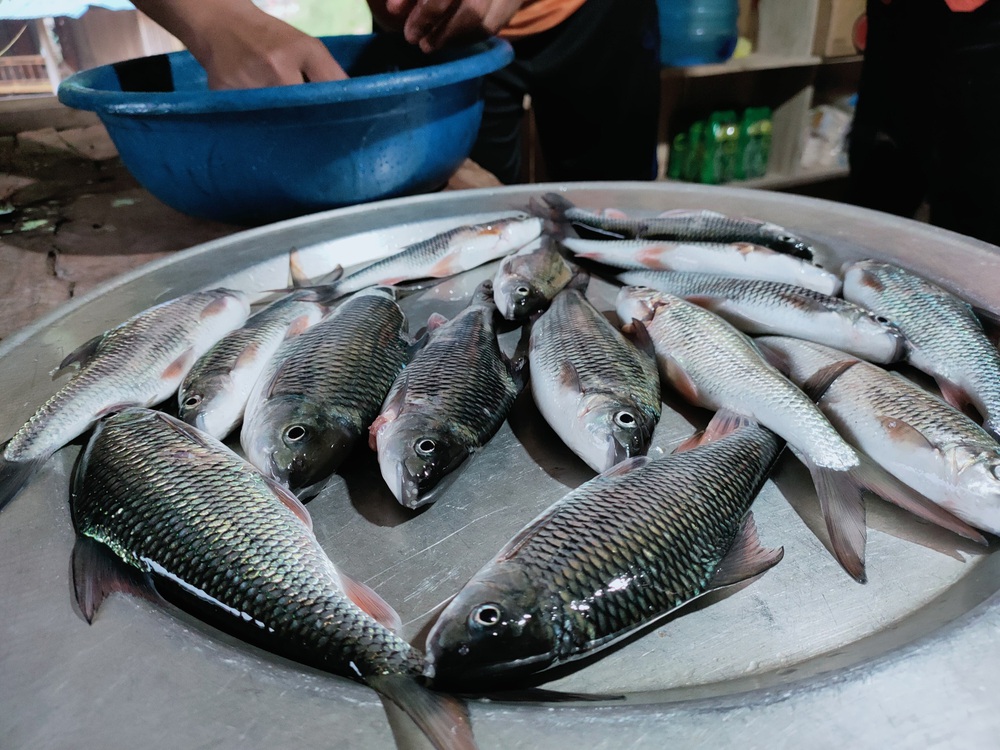 Every night, you can catch 5-6 kg of cool fish. Traders, restaurants and pubs buy them for 250,000 VND/kg. The above money helps 3 members of Phin's group to cover living expenses for his family. Many people like cool fish, in addition to the fact that the meat is firm, firm, and hard to find, but also because fish only live and reproduce in clean waters.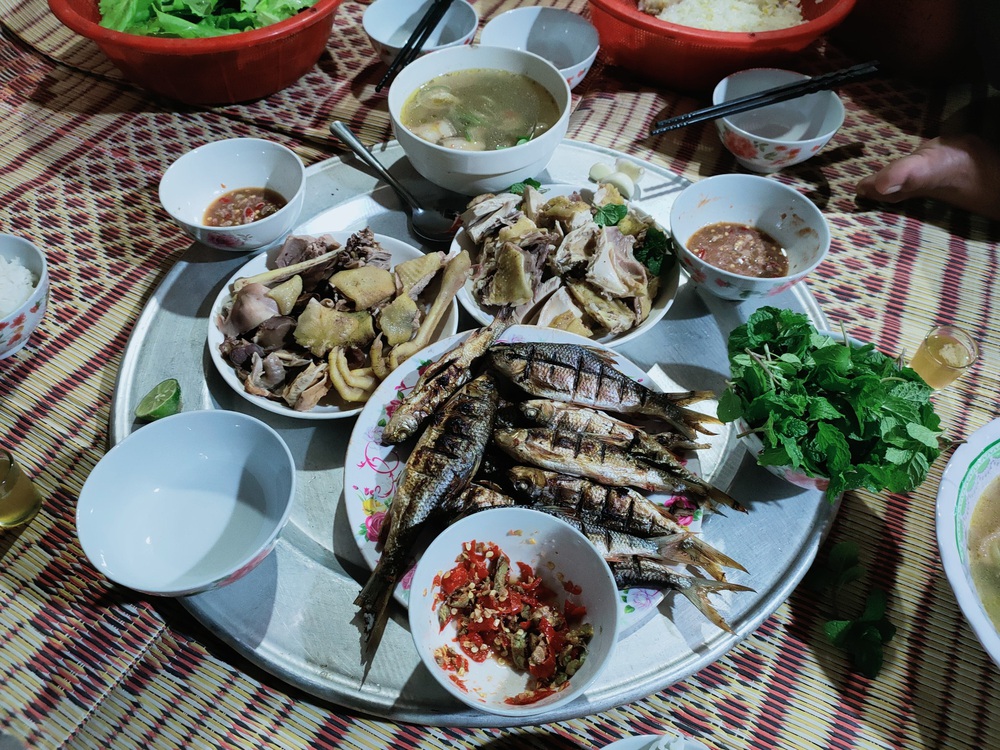 During the cool fishing season, the rice trays of the families along the Truong Son mountain range always have dishes made from this fish. Cool fish cook anything is delicious, from grilled to steamed onions, braised or cooked with sour soup. The most special is the cool fish chee dish, a dish that is difficult to eat, but once eaten, it is "remembered" by its special taste.
Cool fish is also known as tall fish, old fish; Tay and Thai people call it pea khinh, pa minh; Indigenous Hre people call it cailin, and the Kor people call it cadalet.
Cool fish live in schools in rock crevices where the water flows fast, the gravel and sand background is clean. They often forage at night starting at night in groups, they eat insects on the water, moss clinging to rocks or red worms.
Cool fish spawn once a year in the spring around February to March of the lunar calendar, each time laying eggs, hatching thousands of children.
You are reading the article
Hunting through the night a unique specialty fish in the highlands of Quang Tri province

at
Blogtuan.info
– Source:
Soha.vn
– Read the original article
here