Giải trí
Ly Nha Ky – Ly Nha Ky's thousand-pair shoe cabinet looks stunning, the value is on par with Ngoc Trinh's
In addition to her role as an actress and producer, Ly Nha Ky is also known as a famous "diamond giant" of showbiz, whose huge fortune is measured by real estate stretching everywhere. Referring to this beautiful woman, many people must remember the 600 m2 gold-plated villa in District 2, the luxurious building in the center of Ho Chi Minh City, the 10,000 m2 "mansion" in Vung Tau, the million-dollar resort in Da Lat… Not to mention, Ly Nha Ky also spends a lot of money to design, suitable for her different interests.
In addition, Ly Nha Ky also owns many pure gold diamonds, a yacht of nearly 100 billion VND, a "driver" worth more than 40 billion VND, a series of collections of jewelry, accessories, and handbags from family brands. groups like Hermes, Chanel, Dior…
Ly Nha Ky is famous in showbiz, counting assets also makes many people shocked.
Recently, the audience had the opportunity to "wash their eyes" when looking at one of the most favorite areas of "big diamond sister", where a lot of branded shoes and expensive accessories are displayed… A luxury showroom. She enjoys dancing in front of the camera, revealing an estimated shoe shelf of hundreds of pairs, of all colors and designs, most of which are from famous brands in the world.
Although the whole exhibition space was not filmed, only one angle of the photo showed the lavishness of Ly Nha Ky's spending on accessories. She enjoyed writing: "Thien Di is so stressed, everyone, I'm about to go to dinner but I don't have any shoes to wear."
WATCH VIDEO: Ly Nha Ky dances to show off her shoe cabinet over 10 floors.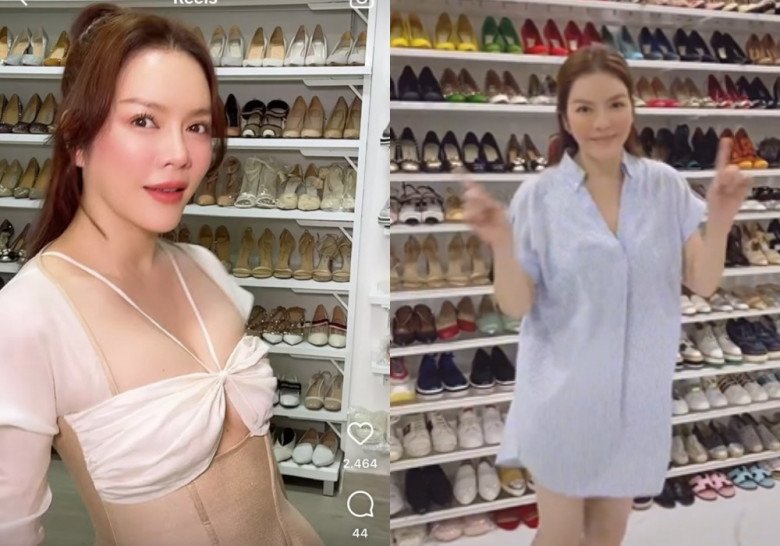 Looking at Ly Nha Ky's shoe cabinet is enough to know that the total value is "not the right size", which can be calculated in billions of dong.
Among them, many pairs of shoes have the same design but are purchased by Ly Nha Ky in all colors. The female giant once shared that "wholesale" of shoes of the same style but different color because … has her own disease. "I buy shoes a lot. I'm colorblind, so I buy a lot when I buy branded clothes. For example, their collection has 15 colors, I usually buy all 15 colors for one style. I have too many designer items that I don't have enough time to take care of them. This is absolutely true.
I don't see them as items that I have to depend on. I consider them just items for personal use. Therefore, after using branded goods, I just put them in my pocket and put them away, rather than worshiping branded items like some people do." she said.
Under the comments, netizens "rolled their eyes" because for the first time seeing a corner of Ly Nha Ky's shoe cabinet, the real value could be up to billions of dong, even equal to an expensive apartment.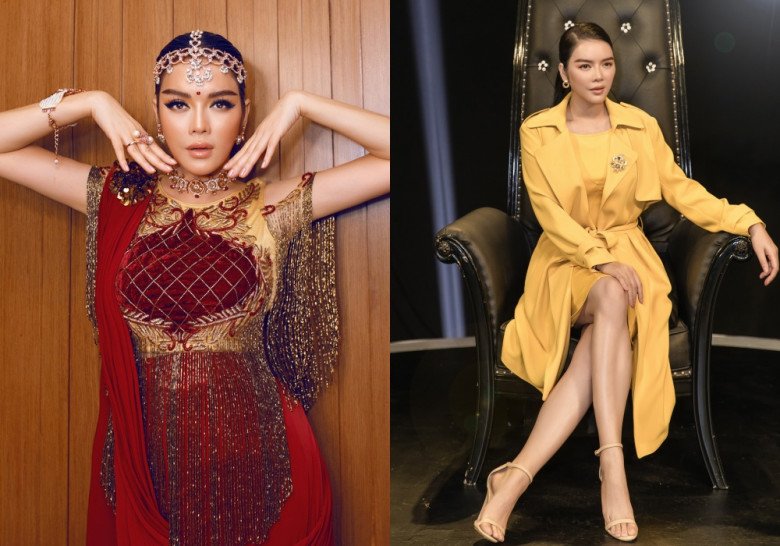 Ly Nha Ky bought many shoes, even many pairs of the same style but different color.
This is not the first time the actress "Kieu Mai and the giants" shows off luxury branded items, showing the luxurious life filled with the smell of money of the elite. Before that, the beautiful U40 once admitted to buying 4 safes just to hold each… diamond.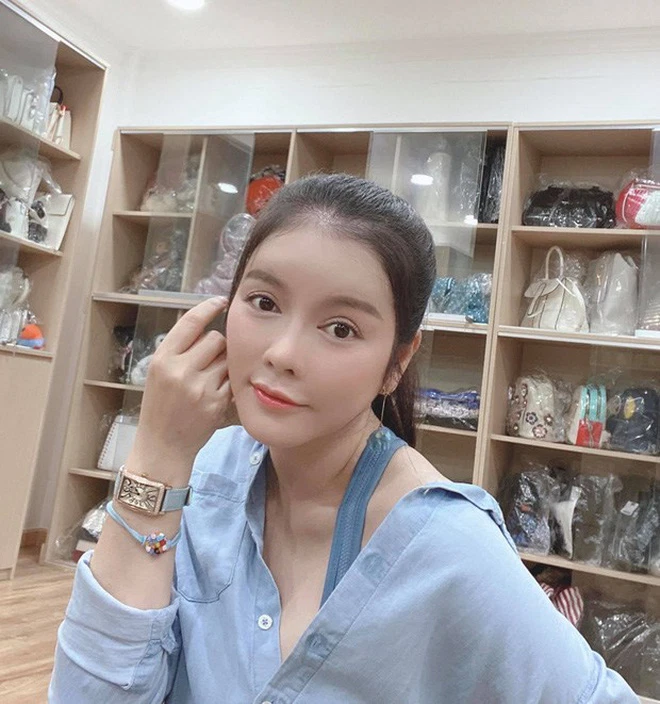 The female giant once showed off a series of branded bags behind which were preserved "handmade" with plastic bags to prevent scratches and termites.
If we consider the ability to "hunt brand shoes", besides Ly Nha Ky, Ngoc Trinh and Thanh Hang is not inferior to any sisters in showbiz. In the 45 billion villa, the "bikini queen" once let the audience admire the corner of her "expensive" brands, from beautiful shoes, bags, watches… Once, the beauty even made a sharing clip. about the massive shoe collection. "Long legs" revealed that she used to display shoes in her bedroom, but because of the increasing number, she had to repair and turn the corner of the stairs into a "super huge" shoe cabinet. Currently, she has 300 pairs, with a total value of nearly 5 billion VND.
In order not to "strive over her forehead" for this luxury hobby, Ngoc Trinh said that she often "buys without thinking" if the shoes cost less than $1,000, and can buy a pair of many colors. As for the pairs from 2,000 USD, she will only buy one color. These shoes are regularly cleaned by Ngoc Trinh to preserve. There are many expensive pairs, priced at over $2,500, but Ngoc Trinh has never used them, or has only worn them once.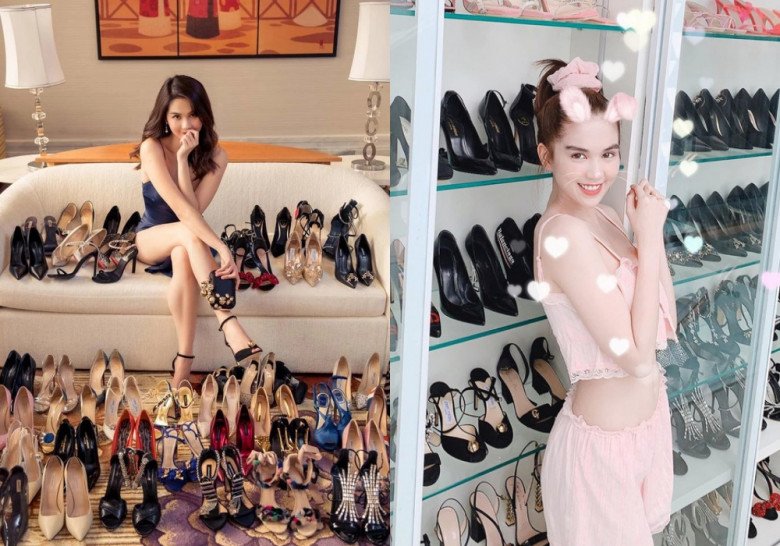 Ngoc Trinh's hobby of buying shoes is not inferior to any other sister.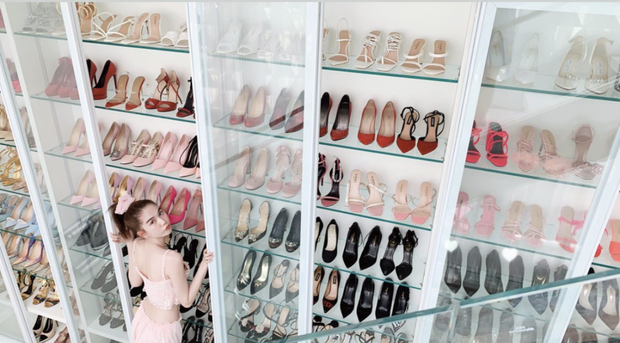 Ngoc Trinh's shoe storage area is luxurious, the scale is not inferior to the shopping malls for high-end brand shoes.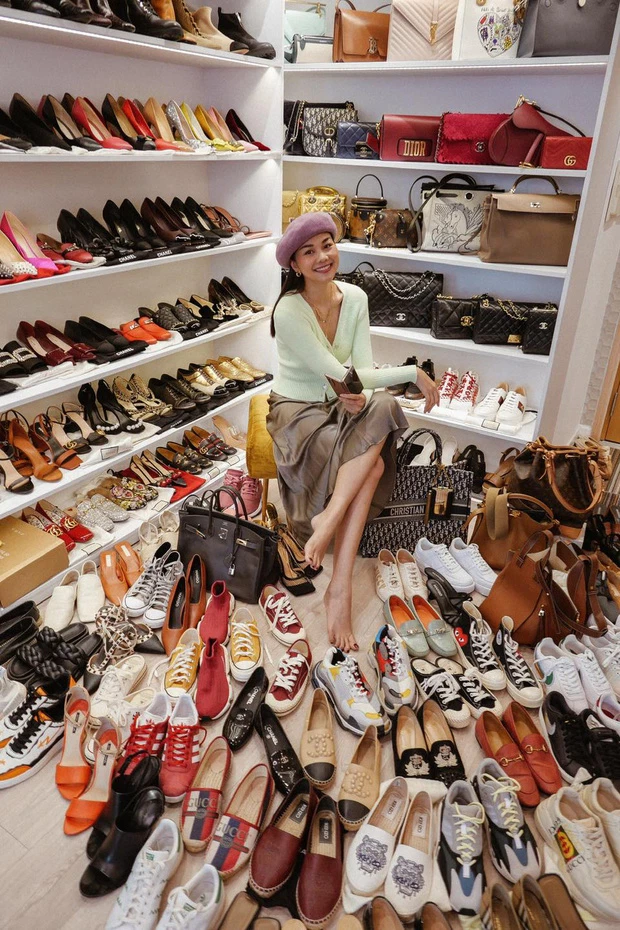 As for the long-legged Thanh Hang, she deserves the title of "the big sister of the model village", no less than any other colleague in terms of buying branded goods with a "dizzy" number of shoes.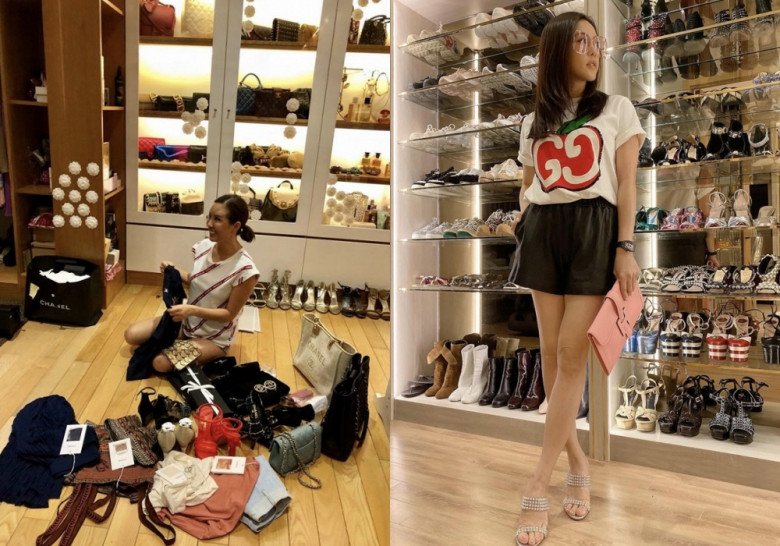 Miss Thu Hoai loves to own expensive shoes from big brands.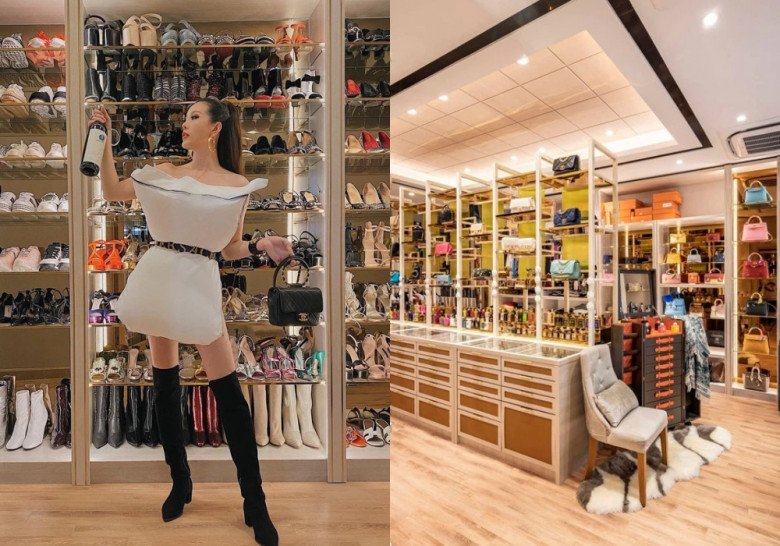 She once confided that her biggest pleasure when she is stressed is to buy branded goods.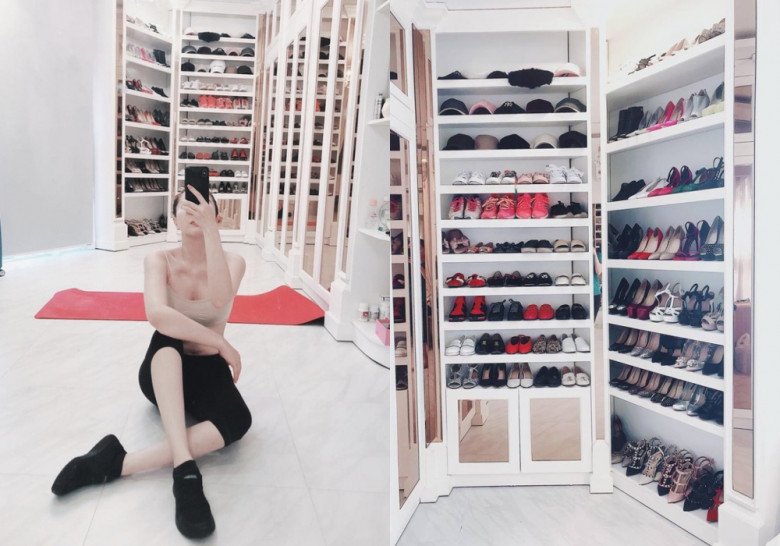 Bao Thy used to show off her hot figure and huge wardrobe behind her back. Since marrying a rich husband, the level of "buying" the brand name of the "bubble princess" has increased.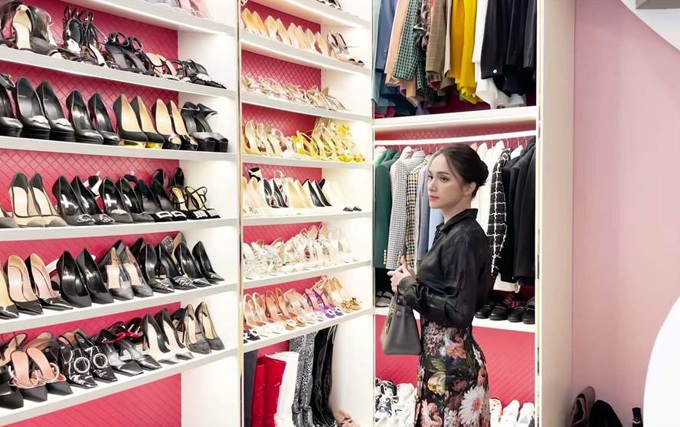 In the million-dollar space, Huong Giang spends two floors storing branded goods. She arranged downstairs to display clothes, shoes, perfume, dressing table. Upstairs, she built many high shelves touching the roof, airy design with full of light to display bags, watches…
You are reading the article
Ly Nha Ky – Ly Nha Ky's thousand-pair shoe cabinet looks stunning, the value is on par with Ngoc Trinh's

at
Blogtuan.info
– Source:
Eva.vn
– Read the original article
here