Thế Giới
Mariupol situation: Ukraine 'killed' in a steel factory, fierce fighting shook the port city
"Fortress in Mariupol City"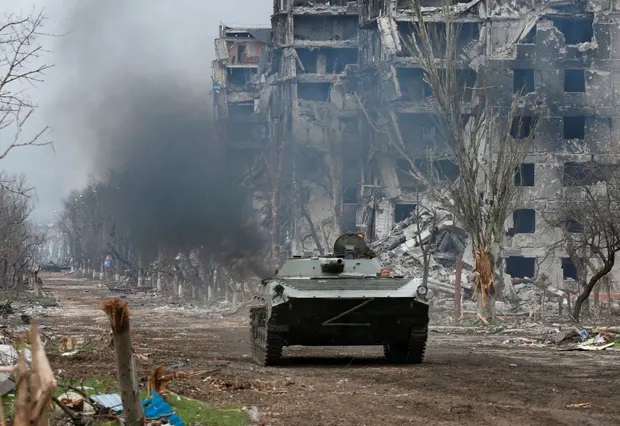 According to Reutersthe Azovstal steel plant – one of the largest smelters in Europe has now become a "death bastion" of Ukrainian forces that have been besieged for 7 weeks since Russia launched a military operation. especially in Ukraine on February 24.
Located to the east of the southern Ukrainian port devastated by weeks of shelling, the Azovstal factory is an industrial area overlooking the Sea of ​​Azov and covering an area of ​​more than 11 square kilometers containing countless buildings, blast furnaces, a labyrinth of animals tunnels and tunnels…
"The Azovstal factory is a huge space with so many buildings that the Russians… simply cannot detect the Ukrainian defense forces," said Oleh Zhdanov, a military analyst based in Kiev.
"That's why Russia is concerned that it could conduct a chemical attack because that is the only way to lure (Ukrainian defense forces) out," Zhdanov added.
Ukraine said it was checking unverified information that Russia may have used chemical weapons in Mariupol. Russian-backed separatists have denied planning to use chemical weapons in Mariupol.
During peacetime, the Azovstal iron and steel plant produces 4 million tons of steel, 3.5 million tons of hot metal and 1.2 million tons of coiled steel per year.
Like the Illich iron and steel mill, Azovstal is held by Metinvest, a conglomerate controlled by Rinat Akhmetov, a billionaire and Ukraine's richest man.
A deputy commander of pro-Russian separatists said on Russian state TV on Monday that Moscow has captured 80% of the port city of Mariupol, but resistance continues and Ukrainian forces are all trying. "escape towards the Azovstal factory".
The pro-Russian separatist commander described the Azovstal factory as a "fortress in the city".".
Fierce fighting
The defense forces that are "dead" inside the Azovstal factory include Ukrainian marines, motorized brigade, national guard brigade and the Azov regiment – a militia formed by the rebels. far-right nationalist, later incorporated into the national guard.
The Azov Regiment – one of the main war targets of Moscow was in fact notably associated with the Azovstal plant. One of the founders of the Azov regiment, Andriy Biletskiy, called Azovstal the "fortress of Azov".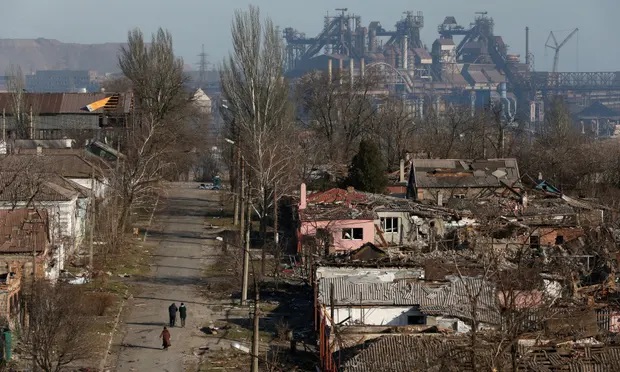 Sergiy Zgurets, a military analyst emphasized that Azovstal is a large area with fortified workshops that cannot be destroyed from the air. That's why the Russians used heavy bombs here.
The Russian Defense Ministry said on Wednesday that more than 1,000 soldiers of Ukraine's 36th Marine Brigade, including 162 officers, had surrendered in Mariupol, but Ukraine has not confirmed it.
Oleksiy Arestovych, an adviser to the President of Ukraine, later said that members of the 36th Marine Brigade tried to break through the encirclement of Russian forces to join the Azov regiment.
The lack of mobile signal and internet in the city meant little information from Mariupol. Ukraine has tightly controlled communications about troop numbers and other sensitive issues that could affect its defenses.
Biletskiy told Ukrainian news site NV on March 20 that Ukraine had a total of 3,000 fighters defending the city of Mariupol against 14,000 Russians.
Maxar, an American private satellite company, was able to observe the fierce battles in Mariupol from space this week.
"Smoke and fire were observed coming from a number of buildings throughout the western and eastern areas of the city as well as in and near the Azovstal iron and steel factory – where fierce battles were taking place between the Russia and Ukraine," Maxar said in a statement.
An EU security source told Reuters it was too difficult to say how long the Ukrainians could hold out and it was difficult to predict if Russia could take the entire city.
"Mariupol is very important to Russia because after the victory there (the Azovs surrender) Russia can declare that the process of 'denuclearization' has been successful," the EU security source added.
An aide to the mayor of Mariupol said on Wednesday that Russia had planned to hold a victory celebration in the strategic port city on May 9, the day Moscow usually marks victory over Germany. Nazi during World War II with annual military parades on Red Square.
Military analyst Zhdanov said he saw little chance for Ukrainian forces killed in Mariupol to break through the Russian encirclement.
"How much supply the defense forces have and how long they can hold out is predictable. But they have no other way out. They were surrounded on all sides, they had to fight to the end. If they give in, they will not be forgiven," Zhdanov said.
You are reading the article
Mariupol situation: Ukraine 'killed' in a steel factory, fierce fighting shook the port city

at
Blogtuan.info
– Source:
danviet.vn
– Read the original article
here