Games
Not Chovy or ShowMaker, maybe Gumayusi is the real "successor" of Faker
"The heir Faker" is probably a noun phrase that the community League of Legends was too familiar, especially in the 2020 and 2021 seasons. In those seasons, Faker's performance was not really max ping, but his achievement. T1 also go down. Besides, even within the team, even Coach Kim and then Coach Daeny did not use Faker as much as before.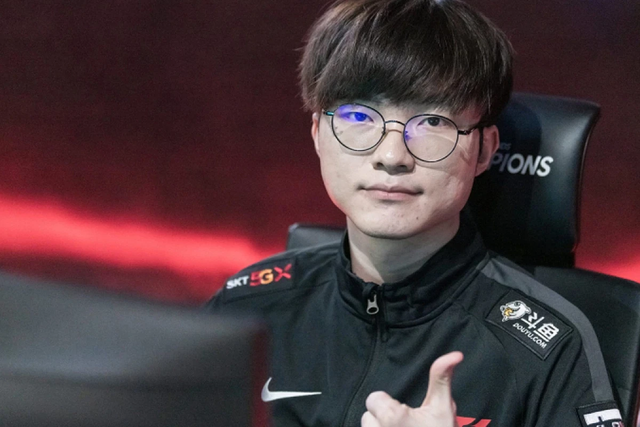 Faker has been through difficult times in his career
As for the external factor, it is the emergence of ShowMaker after winning the 2020 World Championship with DK as well as dominating the LCK in the 2021 season. All these make people start thinking about the names that will inherit Faker. when this legend retires.
And among them, the ShowMaker, Chovy were mentioned. These are all very talented midlaners. Chovy is considered the "king of the laning phase" while ShowMaker is like Faker in that he has a large champion pool and is on his way to conquering titles. But then, these names all revealed weaknesses and limitations that affected the team's performance, especially in Spring 2022.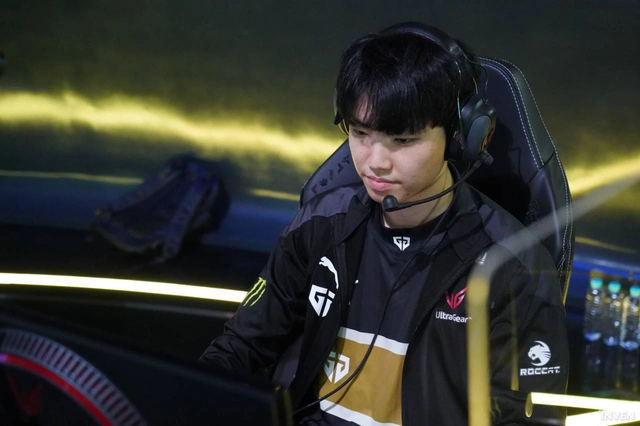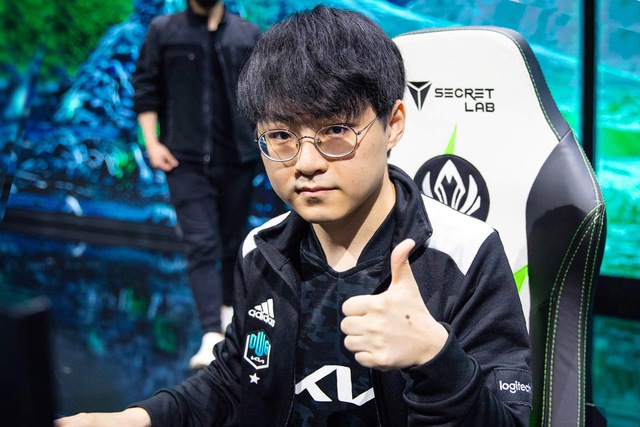 Both Chovy and ShowMaker were once offered the position of "Faker's successor".
However, there is another name that has emerged and is gradually proving its influence. No one else, that person is "Faker's grandson" – Gunner Gumayusi.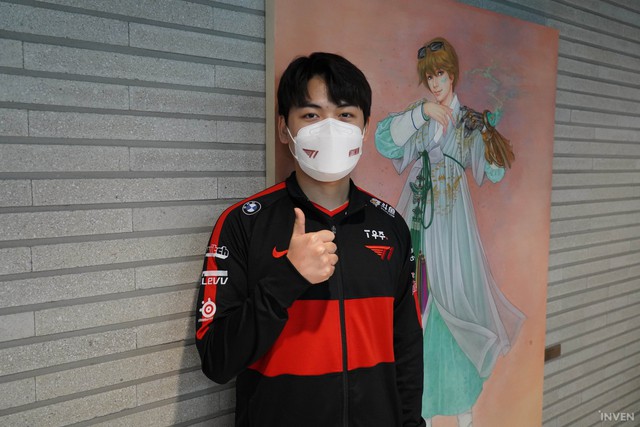 But maybe it is Gumayusi who is the true successor of Faker
Talent has been, is and will continue to develop
If I had to mention one of the top ADCs of the entire LoL village right now, it can be said, Gumayusi is probably one of the first names mentioned. Compared to seniors like Ruler or Viper at the moment, perhaps the only thing Gumayusi loses is experience. Despite being an ADC, Gumayusi can play any bet. From laning with champions who are mainly to draw or lose, to names that require initiative. The gameplay towards the bottom lane position in this Spring makes ADC model like Gumayusi to have more acting space.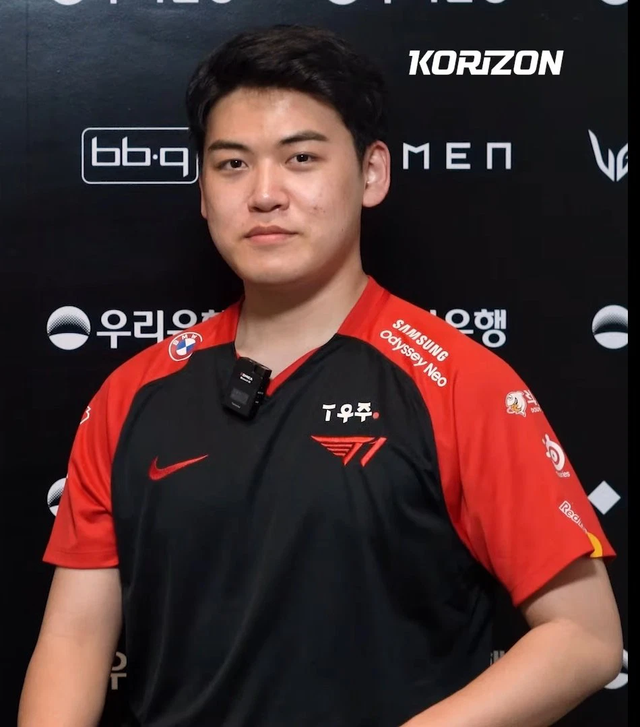 Gumayusi's talent is improving day by day through matches
Gumayusi's talent was evidently growing day by day. If in Summer 2021, Gumayusi is mainly only strong when the team is strong and is "taken care of" by Keria. At present, Gumayusi has improved his gameplay and Keria has been able to "abandon" his teammates to support other lanes that Gumayusi still farm well and promote effectively in the team's overall playstyle.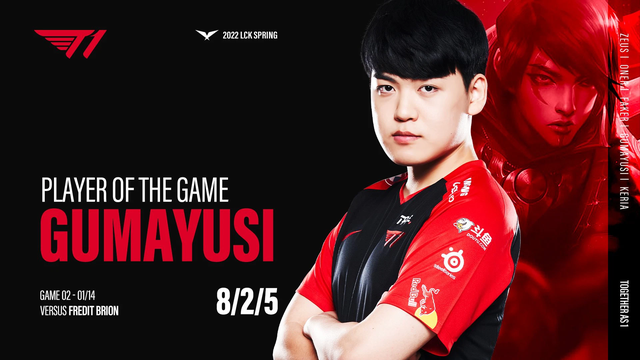 In this Spring, many Gumayusi matches were completely self-sufficient and still competed effectively
Influence on the whole team
Gumayusi is an extremely confident player when speaking in front of the media. If in previous seasons, such as Summer 2021, one might think that these are somewhat "flabby" statements, in the last Spring, Gumayusi was still that confidence but expressed it in a way. more refined. And his confidence is also transmitted to the players, such as his teammate in the same lane – Keria.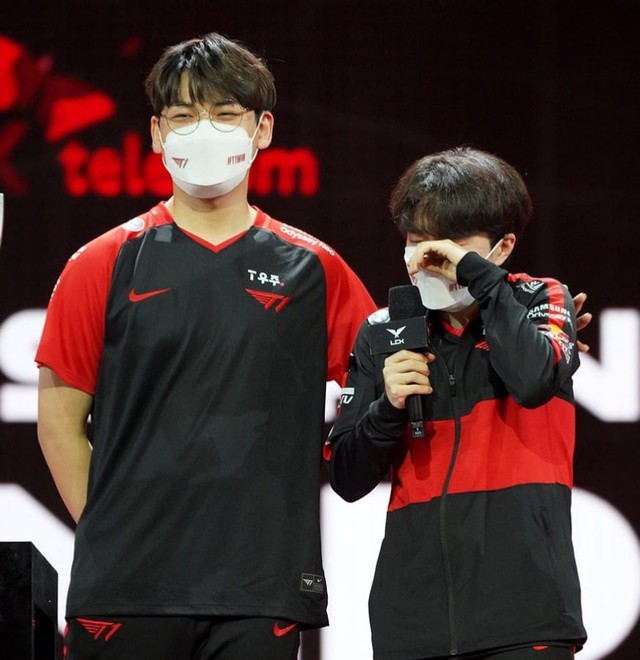 Image of Gumayusi comforting Keria after winning the LCK Spring 2022 championship
T1 is always famous for being the most disciplined and professional team, even in daily activities or when giving interviews. However, Gumayusi's confidence is essential and very important, especially when T1 is currently a young team. If these players don't have the necessary confidence, they will most likely fail against more seasoned opponents. And it could be said that it was Gumayusi who transmitted this to them. Typically, Keria was confident enough to replace Faker calling the team with 2 decisive phases, helping T1 win the match against DK.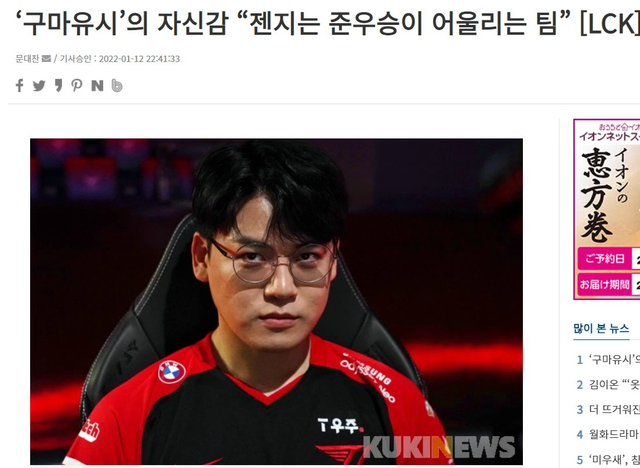 Gumayusi confidently declared Gen.G only worthy of the runner-up at the beginning of Spring 2022
And the spread on the media front
Besides Faker, it can be said that the LCK community is paying great attention to Gumayusi. His confident statements were the constant subject of the press. But one thing is important: Gumayusi speaks and is proving his statements day by day. In addition, "Faker's grandson" is a player that T1 focuses on building his personal brand. Gumayusi actively participates in interviews, and at the same time, this player is also extremely hard-working in live-streaming interactions with fans. Need to know, in the top 10 channels with huge views on Twitch, with viewers coming from Korea in the last Spring 2022 period, Gumayusi is the second name of T1 to appear, next to Faker.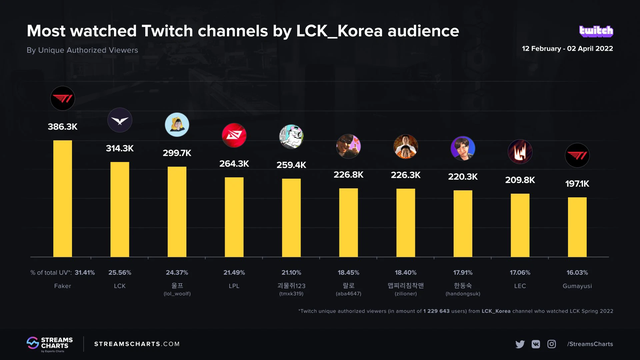 Gumayusi is the 2nd player of the current LCK, after Faker, to have Twitch views in the top 10 (only for Korean audiences).
In the old days, when the MXH sites related to Esports had not really exploded, Faker built his brand from his achievements in international tournaments as well as actions in daily life, interviews, and behavior. Every days. But today, Gumayusi has even more advantages as communication has grown so much. And importantly, he and the entire T1 team know how to take advantage of that.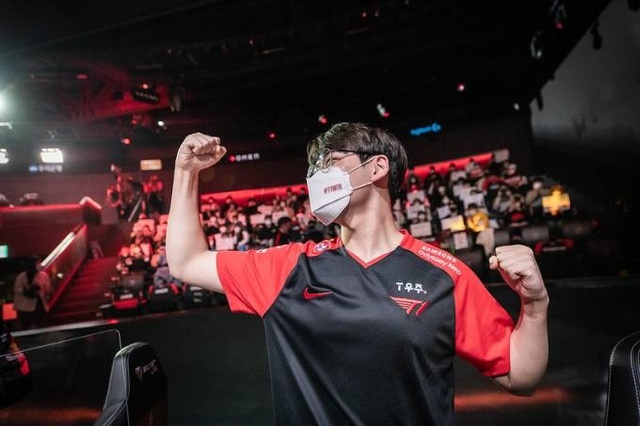 From talent to brand, Gumayusi has a lot of advantages and potential to develop to match the status of a monument of the LCK in the future.
Gumayusi is a name full of talent and what he really lacks right now, compared to Faker or ShowMaker is the title. But with what has been and is showing with T1, it is only a matter of time before winning titles with Gumayusi. And most likely, one day, when he stands on stage to receive the World Championship trophy, that is the day when Faker's real "successor" will debut to the worldwide LoL community.
https://gamek.vn/khong-phai-chovy-hay-showmaker-co-the-chinh-gumayusi-moi-la-ke-ke-vi-thuc-su-cua-faker-2022041623184119.chn
You are reading the article
Not Chovy or ShowMaker, maybe Gumayusi is the real "successor" of Faker

at
Blogtuan.info
– Source:
gamek.vn
– Read the original article
here