In recent years, the concept of female beauty has changed slightly. People, instead of preferring the type of person with a crane, promoted the type of person with the appearance of hard training. The fitness model is being widely communicated and many beauty contests are also gradually attaching importance to this criterion. In Vietnamese showbiz, the beauties have caught this trend and constantly inspire many women to exercise and eat scientifically.
One of the beauty queens who owns a dream body, has a low percentage of subcutaneous fat and a high amount of muscle, is Miss Ede – H'Hen Niê.
Pink ball is a beauty who receives the greatest love from the online community because of her simplicity and spirit of overcoming difficulties. Whether busy with her work in fashion shows or hot seat coach position, the beauty still tries to arrange time to exercise.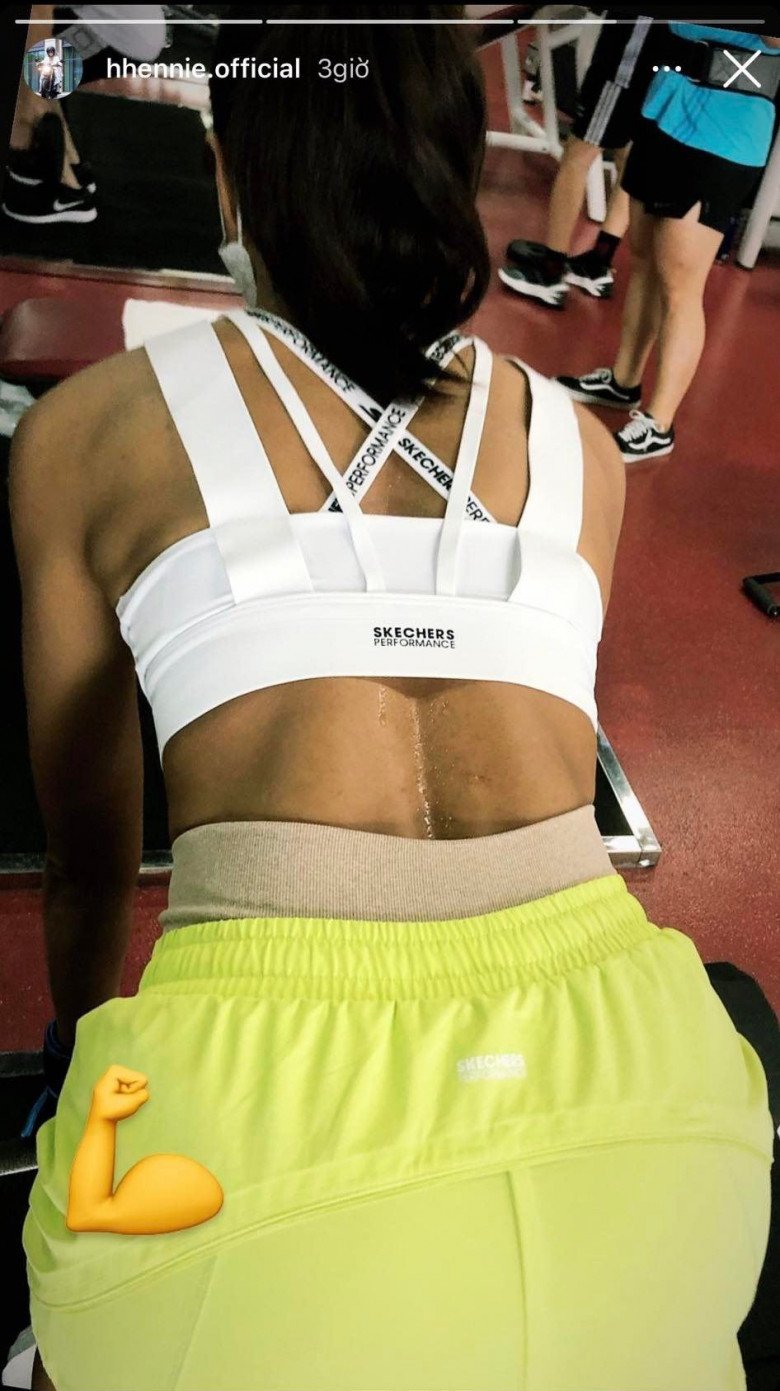 When wearing an evening dress, H'Hen Niê looks very slim and feminine, but in the gym she is a real "battle tiger".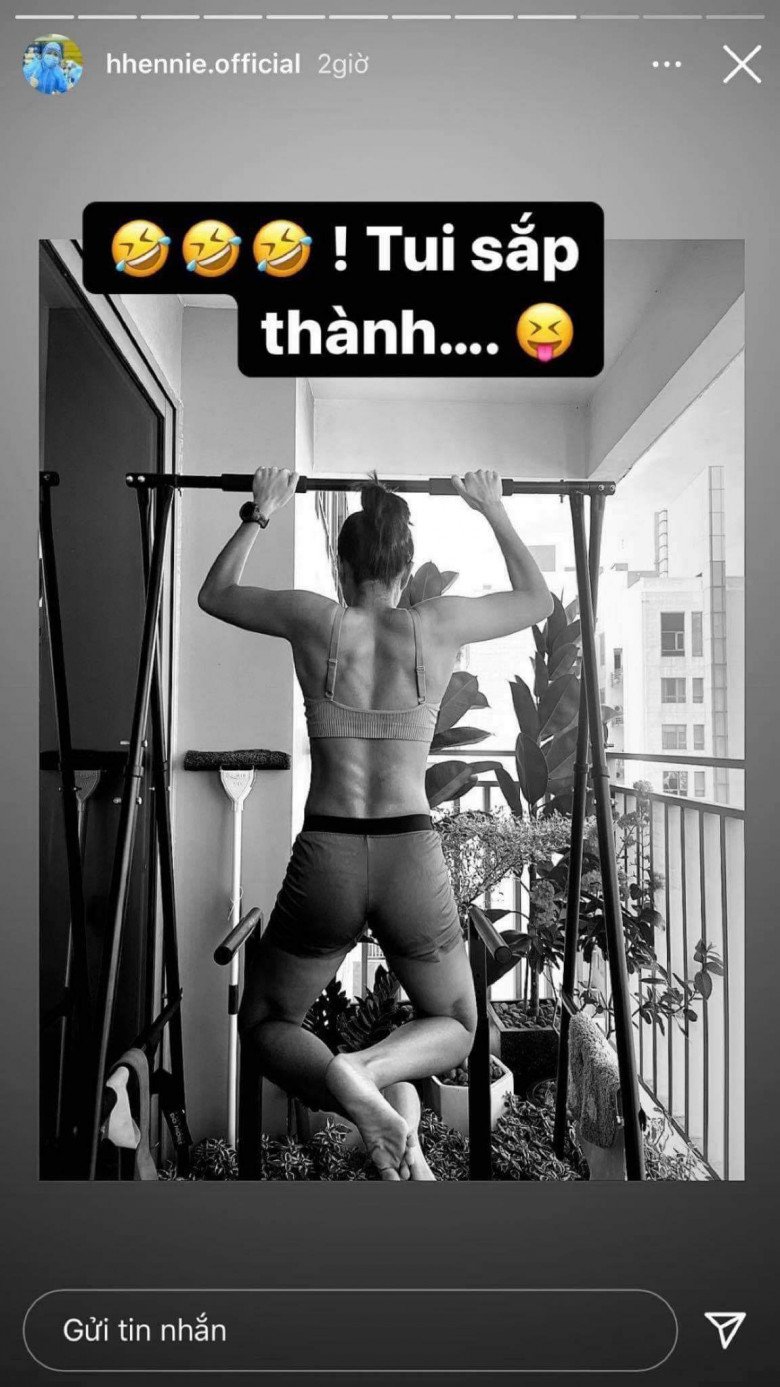 Sometimes, the beauty shows off her back with a deep groove, swinging the bar with muscle fibers that are extremely pleasing to the eye. The percentage of subcutaneous fat must be very low to be able to see each muscle tear like that.
Imagine that in Vietnamese showbiz, the only person who owns such a great back is H'Hen Niê. However, recently, a vegetarian beauty has reaffirmed her stature with a photo showing her surprisingly thick back.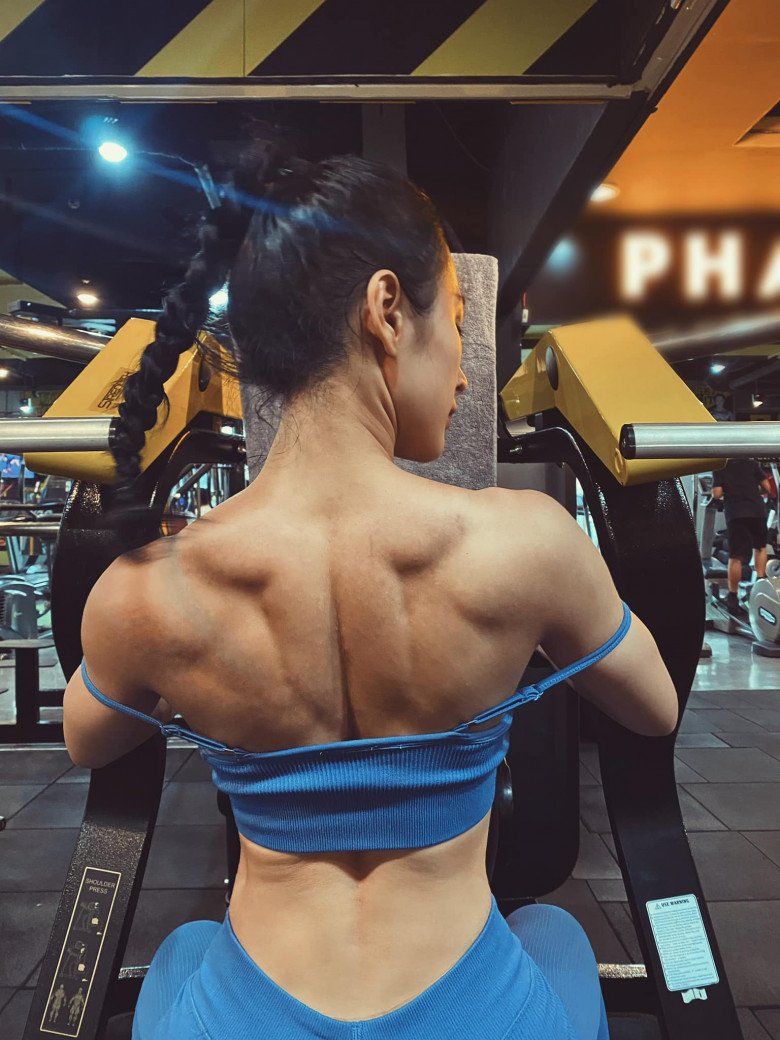 Even though I know Angela Phuong Trinh has a fitness standard but perhaps this is the first time, she shows off her back.
For those who are gym or sports professionals, it is not difficult to realize that Angela Phuong Trinh's hourglass figure and thick back are difficult to practice. Women have a very low rate of testosterone, so not everyone who exercises can easily build muscle. Some athletes also have to use supplements or injections to stimulate hormones into the muscles. She must have done a lot of lat pull down, seated row, face pull or lifting exercises.
The effect of muscle tension after training makes the actress' body even more massive. She also wittily posted with the caption: "Which athlete is this?". Immediately, below the post, netizens divided into 2 factions.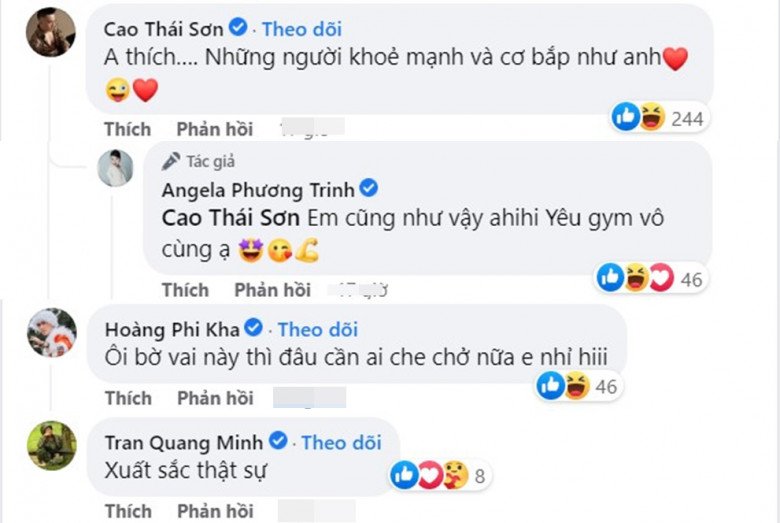 There are many green tick accounts praising and admiring her efforts at the gym. Someone even crept: "Oh, this shoulder doesn't need anyone to protect me anymore, right?" In particular, her "3-day" lover, Cao Thai Son, must also give compliments.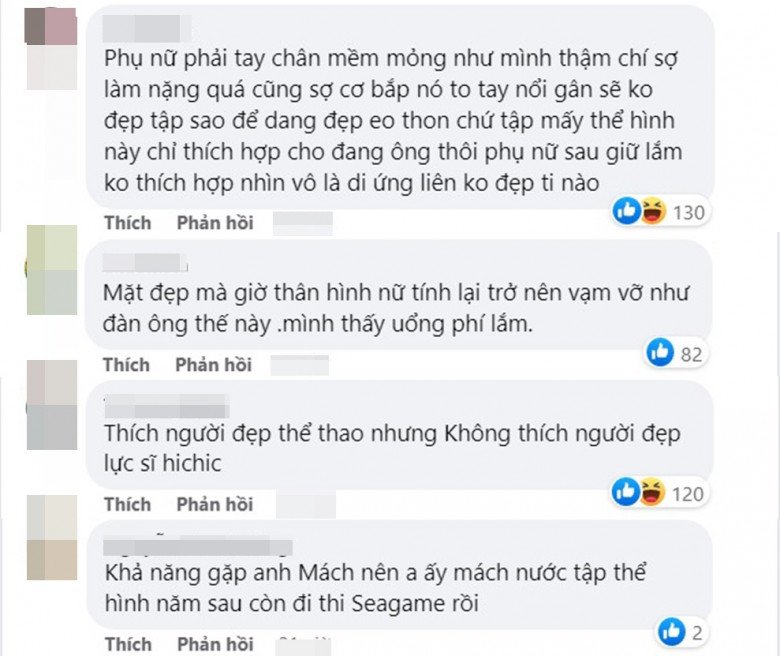 However, the majority of people are disappointed because she exercises too thick muscles, looks muscular like a man, loses her femininity. Others think that the face is beautiful and cute, but it has little to do with the body. Someone eased public opinion by predicting that she would probably be tipped to take part in a bodybuilding contest for the Sea Games.
Angela Phuong Trinh, after 5 years of being a vegetarian and leaving showbiz, is now back with an impressive body. Her curves are still hot but sportier and more quality than before.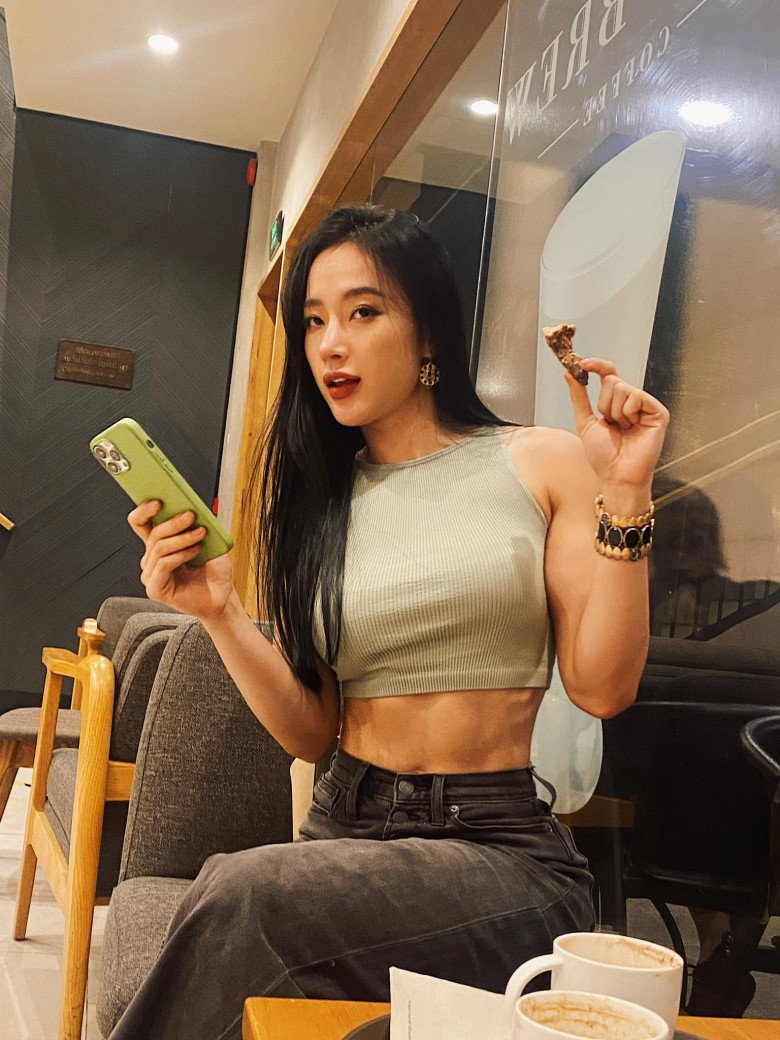 Wearing a crop top, the curvy, dry abs of the beauty born in 1995 made many men timid.
When she just finished practicing, the muscle tension effect makes her muscles roll, but in real life, when the muscle contraction effect is not there, she is slim and feminine like many fans.
The story of resistance training with women to gain muscle depends largely on the diet. If you want to have a thick, muscular body, you need to calculate calories in and calories out properly. Depending on the amount of body fat (body fat), there will be different diets. The most important thing is to ensure the amount of protein every day. To be like Angela Phuong Trinh, you need to eat at least 2.0-2.2 times the amount of protein equivalent to your body weight.
For example: You weigh 50kg and want to gain muscle and lose fat, you must eat at least 100-110g of protein/day. Depending on the purpose, the amount of protein may be higher.
Angela Phuong Trinh is a vegetarian beauty, so the problem of ensuring the amount of protein every day causes a lot of curiosity. She once shared that every day, she only eats homemade vegetarian food. However, some photos shared, it can be guessed that she used more whey. Currently, there are also many brands of whey extracted from plants, which are legumes exclusively for vegetarians, you can refer to.
You are reading the article
Overcoming H'Hen Niê, Angela Phuong Trinh showed off her athlete's back, Cao Thai Son immediately praised

at
Blogtuan.info
– Source:
Eva.vn
– Read the original article
here