After a long time being affected by the Covid-19 epidemic, beauty contests have set a return date, including the arena. Miss World Vietnam 2022.
In general, this year's contestants all have beautiful looks, are good at foreign languages, and everyone has their own impressive talents. In particular, although it is still in the warm-up stage, there have been a few faces that quickly emerged and are considered as bright candidates for the top position.
In addition to finding out information about appearance and personality, netizens are also very curious about the educational attainment and schooling information of the contestants. It can be seen that even quickly picking a few of the contestants' names is enough to make people admire.
Nguyen Thuc Ngan – Impressive foreign language achievement
Recently, on the fanpage of Miss World VietnamNetizens had the opportunity to discuss enthusiastically about the contestants enrolled in this beauty contest. Among them, there is a potential face like Nguyen Thuc Ngan (born in 2002, living in Ho Chi Minh City) – one of the youngest contestants when he just turned 19 years old. Currently, she is a 2nd year student, majoring in International Commercial Law of Hanoi Foreign Trade University.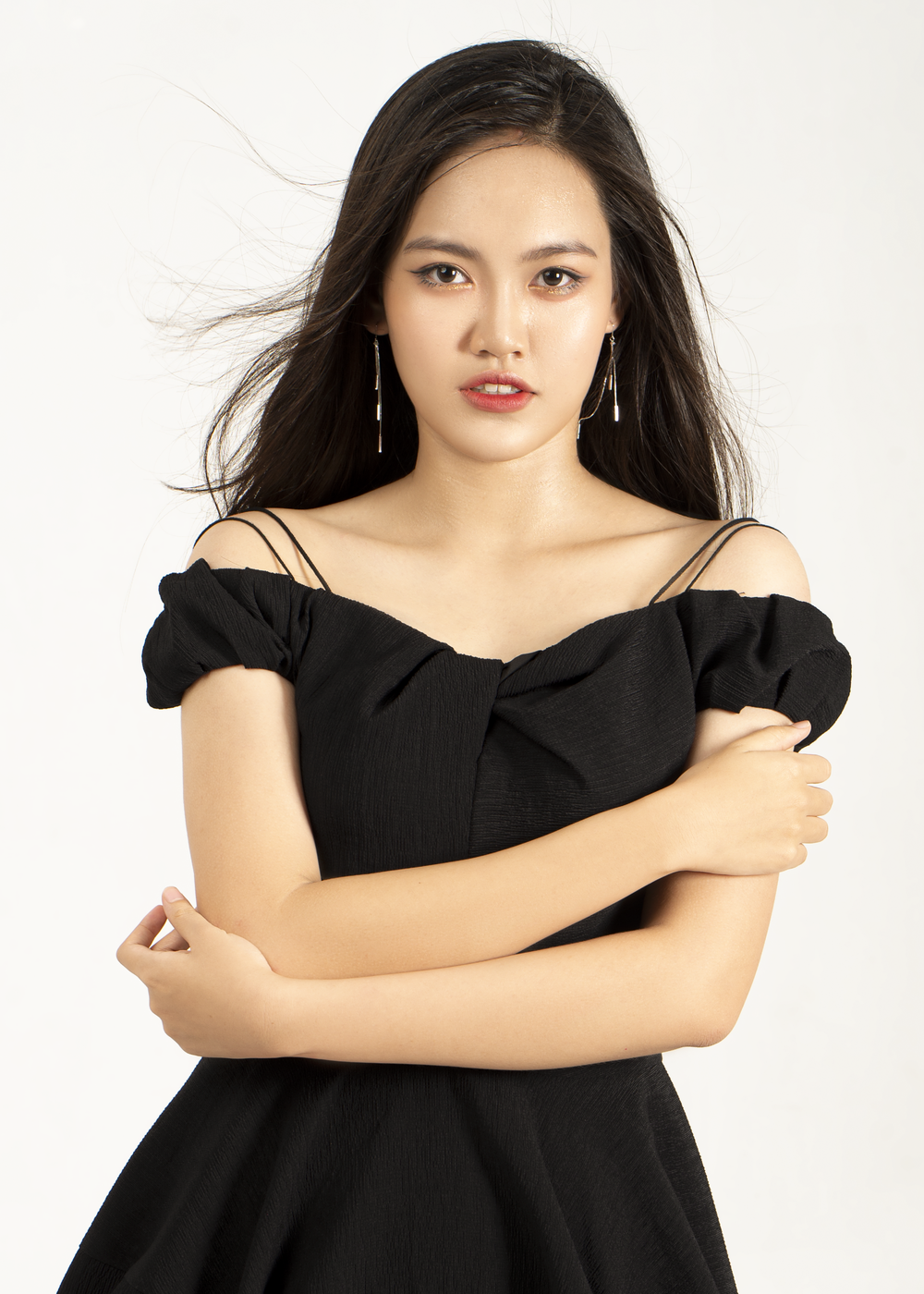 Contestant Nguyen Thuc Ngan – the youngest in this year's Miss World Vietnam contestants.
In addition to studying, participating in seminars and scientific research, Thuc Ngan is an English tutor.
It is known that the girl born in 2002 excellently "held" the score of 8.0 of the IELTS certificate and received a total score of 9.12 when completing the high school graduation exam. Not only that, while still at school, Thuc Ngan also won the first prize in the City-level English competition for the academic year 2019-2020 while studying at Le Hong Phong High School for the Gifted (HCMC). ).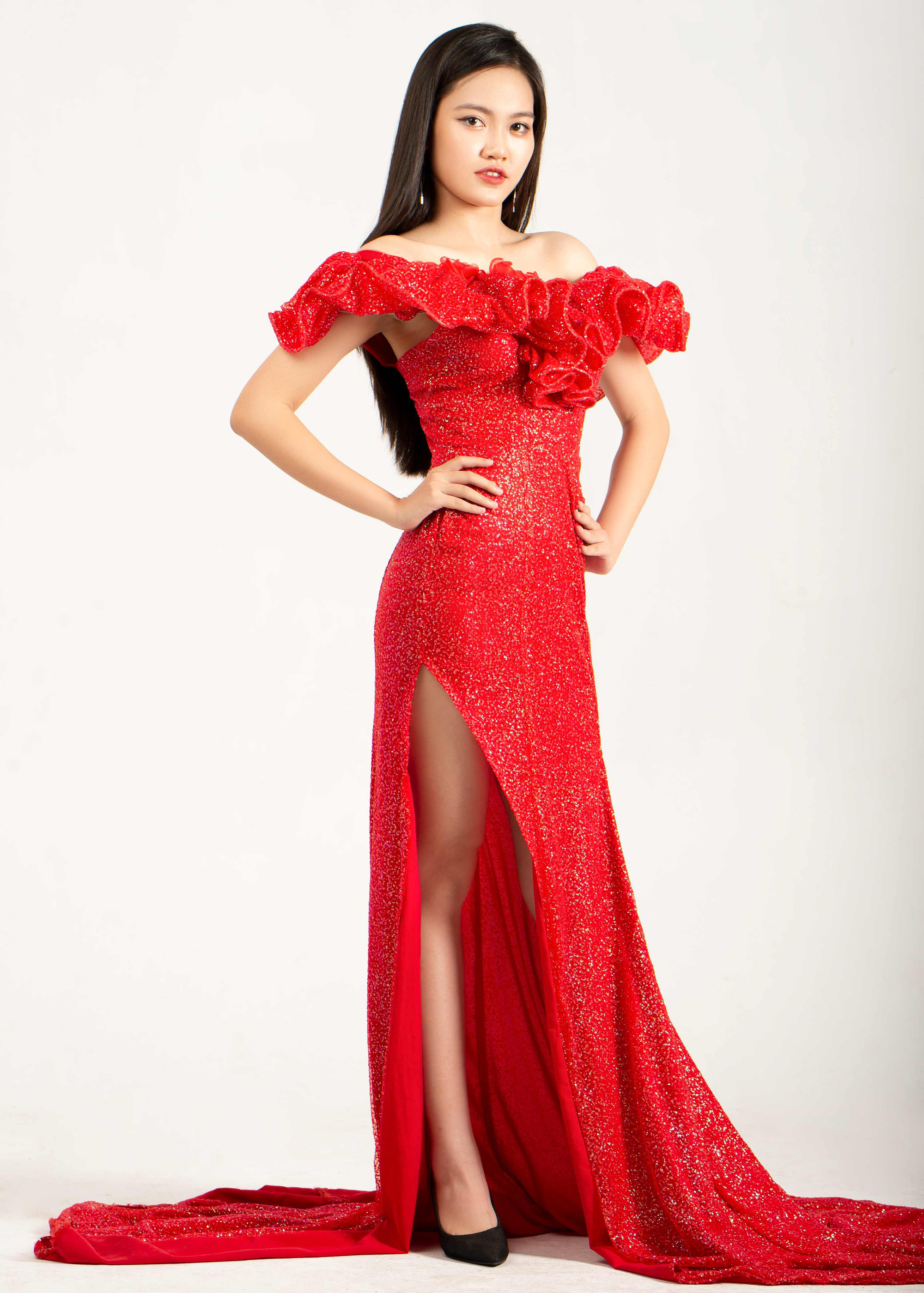 Thuc Ngan is noted for her impressive IELTS score.
Nguyen Tran Van Dinh – 7.0 IELTS still knows 3 languages
One of the "serious" candidates who is receiving a lot of attention because of his great academic achievement is Nguyen Tran Van Dinh (24 years old). She is a student at Foreign Trade University in Ho Chi Minh City. Before that, her friend also received a full scholarship from another university.
In addition, Van Dinh is fluent in English (with 7.0 IELTS), Chinese and can communicate in basic Korean.
When she was in middle school, Van Dinh's excellent academic achievement was further extended, when she was on the high school math team. Not only studying well, she also actively participates in a series of extra-curricular activities such as: Captain of the Youth Shock Team, winning the first prize of the school's English Speech Contest…
Up to high school, Van Dinh was the representative of Nguyen Cong Tru High School (Go Vap District, Ho Chi Minh City) participating in the city-level School Beauty contest. In that contest, the female student brought home the first prize in the group and the best costume award. Van Dinh can play many musical instruments such as piano, ukulele, guitar, etc. The female student also won the first prize of the Nguyen Cong Tru singing competition.
When she went to university, she was on the Organizing Committee of the Hult Prize Vietnam, hosting the Hult Prize Southeast Asia. Van Dinh was also a representative of Foreign Trade University to attend an international camp competition.
Van Dinh is an alumnus of Foreign Trade University – one of the most popular "Miss training centers".
In the first beauty contest held at the school – Miss Foreign Trade 2020, the female student entered the top 15 finalists. After that, Van Dinh continued to participate in the Miss Vietnam Student Contest 2020, excellently winning the 1st runner-up prize and winning the English Speaking Student Award.
Nguyen Vinh Ha Phuong – 18-year-old contestant with musical strengths
Ha Phuong is one of the youngest contestants at the age of 18. Currently, she is a student at the City Conservatory of Music. Ho Chi Minh, Faculty of Vocal Music and a freshman at Hoa Sen University, majoring in International Law.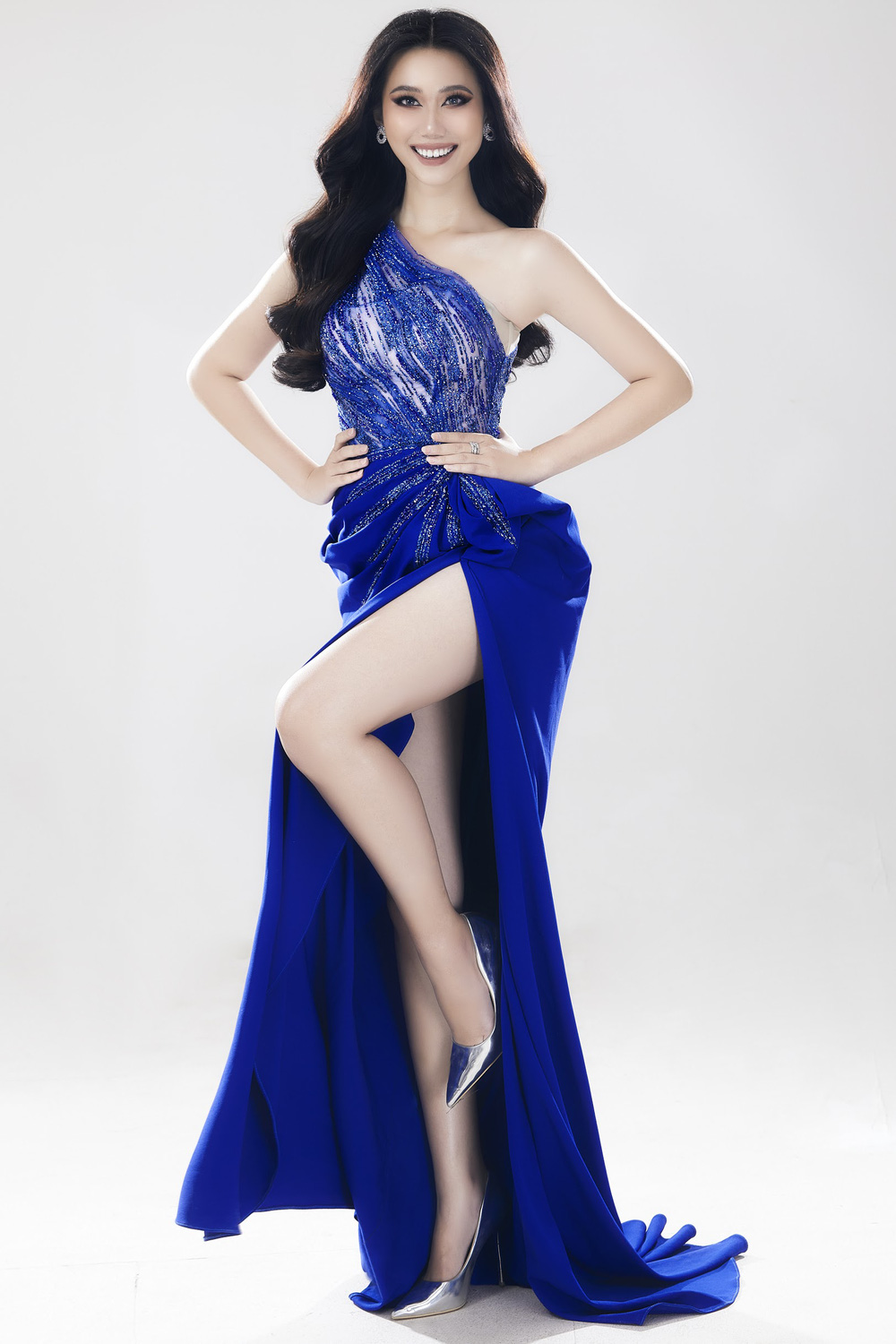 With her parents' support for her dream of becoming a vocal teacher and opera artist, in 8th grade, Ha Phuong determined to pursue a professional music career. In 2018, when she was just 15 years old, the female student decided to register for the exam and entered the City Conservatory of Music. Ho Chi Minh to continue to nurture his passion.
Typically, in 2019, at the age of 16, Ha Phuong and her siblings at the Ho Chi Minh City Conservatory of Music were invited to the US to participate in the Chicago International Music Competition and won the first prize.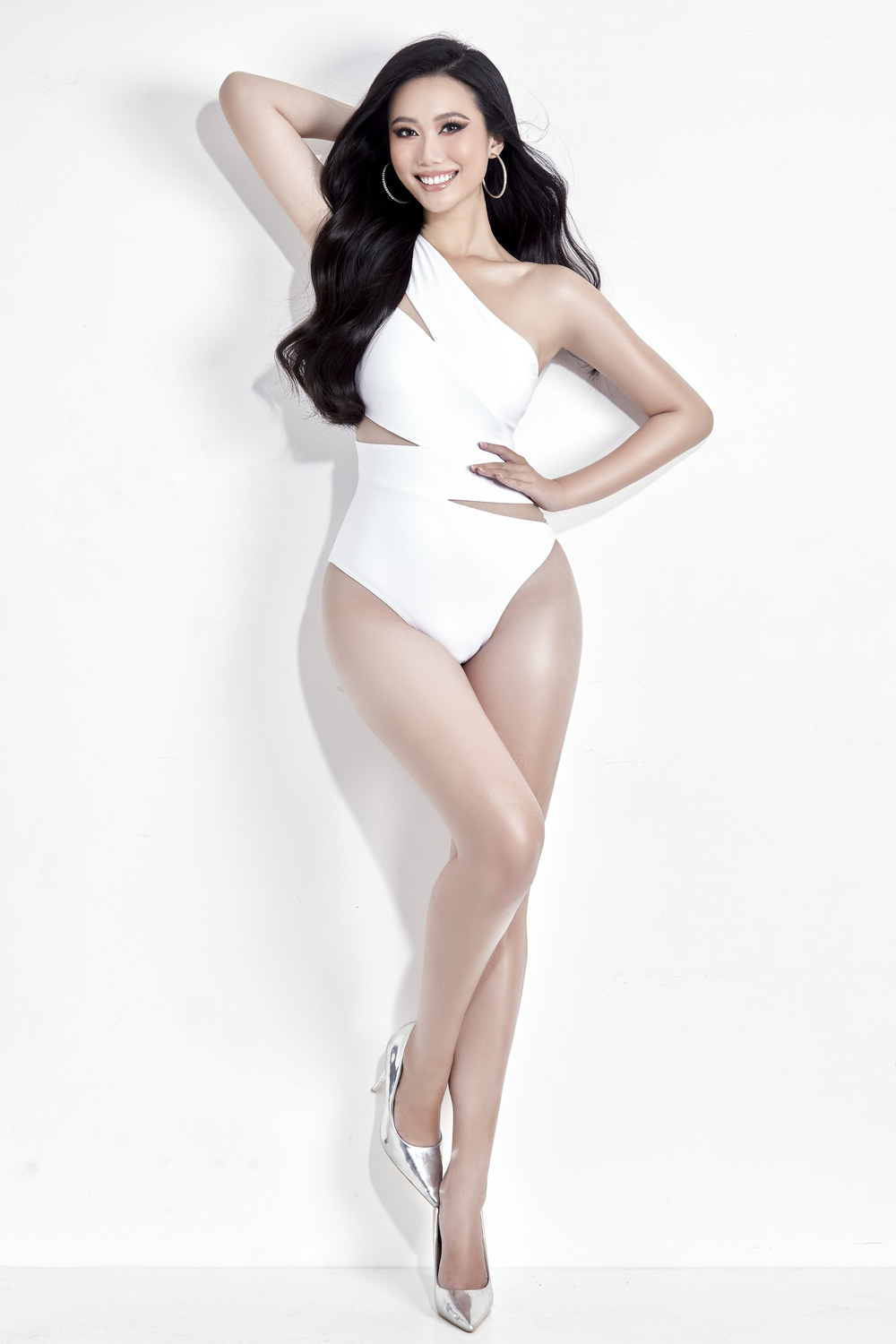 Ha Phuong is one of the youngest contestants at the age of 18.
Do Khanh An – Remarkable hosting achievement
Born in 2000, Khanh An is currently a student at the Academy of Journalism and Communication. She has a commendable record when entering the TOP 12 MC Fire contests (Foreign Trade University) 2019, Top 20 MC Speak Up contests (Academy of Journalism and Propaganda) 2021.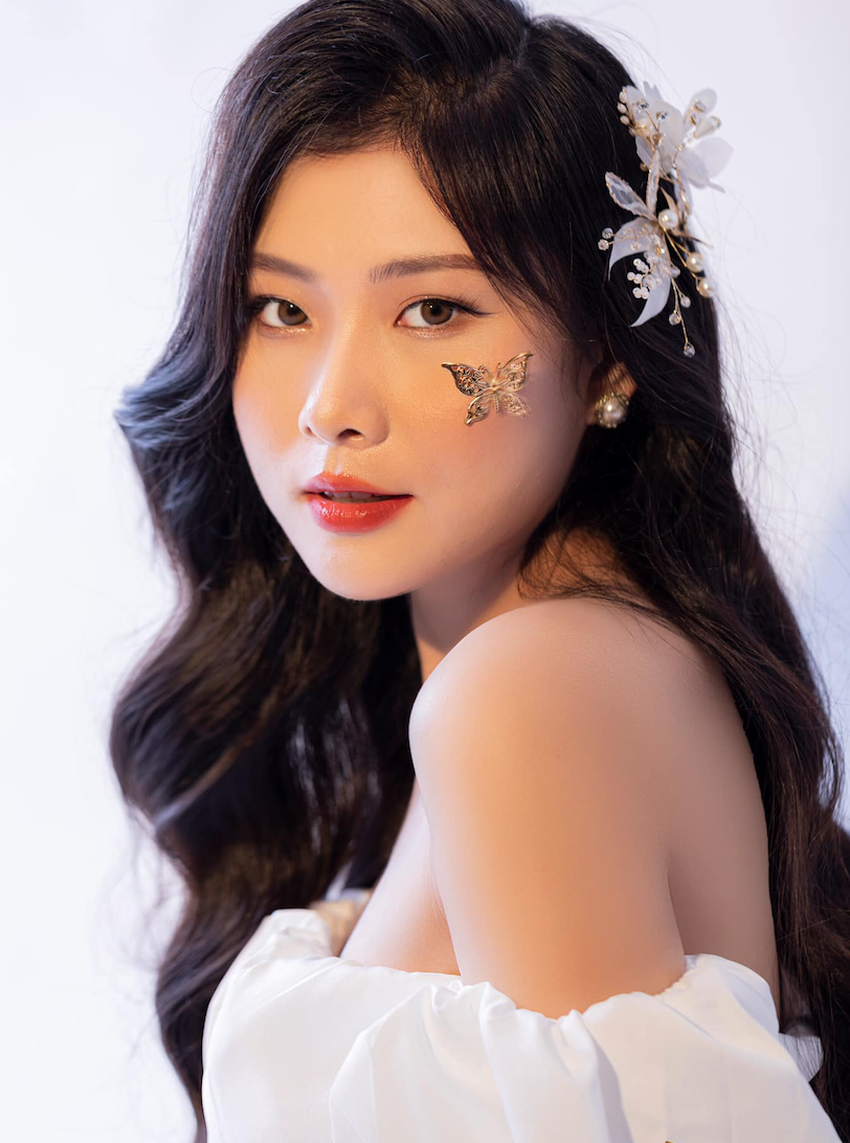 Female student Do Khanh An
The 22-year-old female student received the Certificate of Merit for Outstanding Student 2018-2019; 2019-2020 from Academy of Journalism and Propaganda, certificate of merit for outstanding achievements in Youth Union work and movement 2019-2020.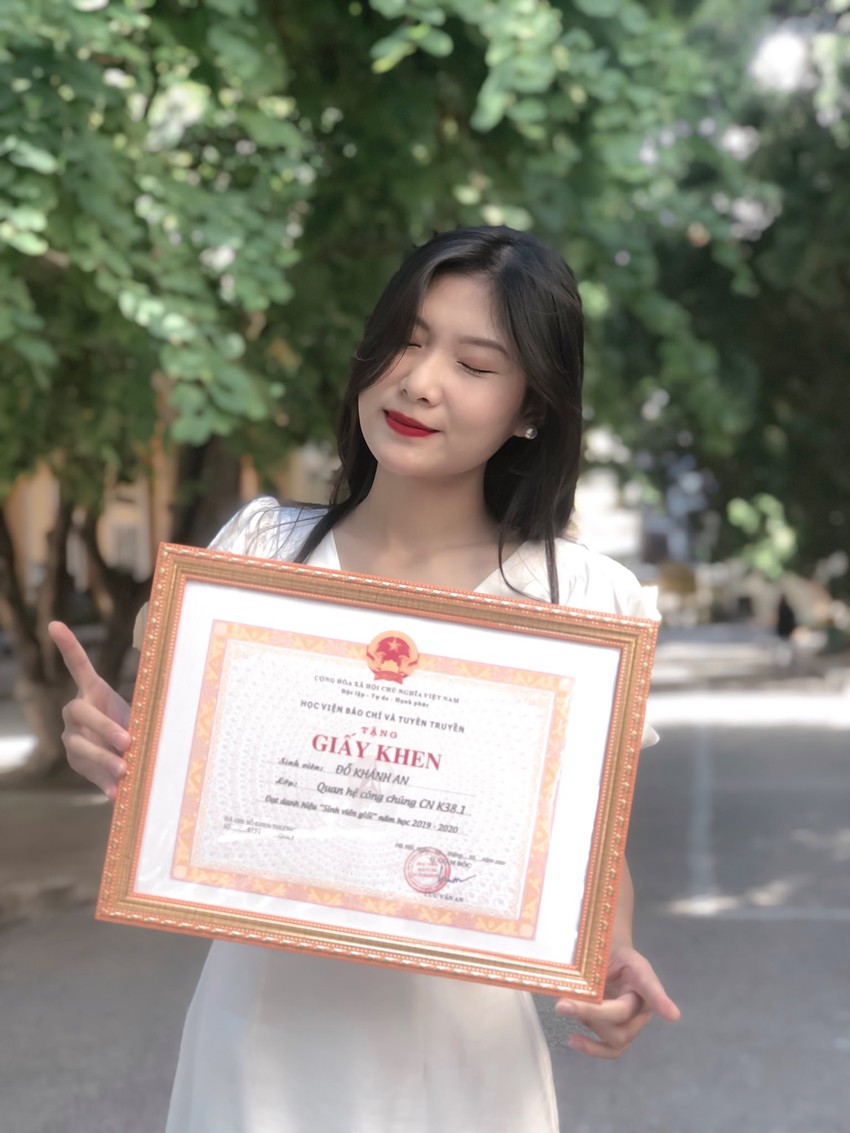 Not only being active in the Youth Union activities, Khanh An also possesses outstanding academic achievements
In addition, she is also talented in dubbing, leading the program and is a face that attracts many followers on Tik Tok. Khanh An shared with Miss World Vietnam that: "I have been criticized many times for my appearance that is not according to the majority standards: angular face, small eyes, too thin body,… I still believe in the beauty of each person and myself. Miss World, I want to spread that spirit with the mindset of living the moment to the fullest."
Female journalism students have the advantage of voice and are pursuing jobs related to voice talent (voice talent – PV) such as MC, editor, voiceover…
Nguyen Thuy Linh – Diplomatic student with a series of "terrible" achievements
Among the candidates who entered the national finals of Miss World Vietnam 2022, Nguyen Thuy Linh was born in 2000, from Hanoi impressed by her gentle beauty and possession of a series of outstanding achievements. She is 1.74 m tall, weighs 54 kg, is currently a 4th year student at the Faculty of Communication and External Culture, Diplomatic Academy.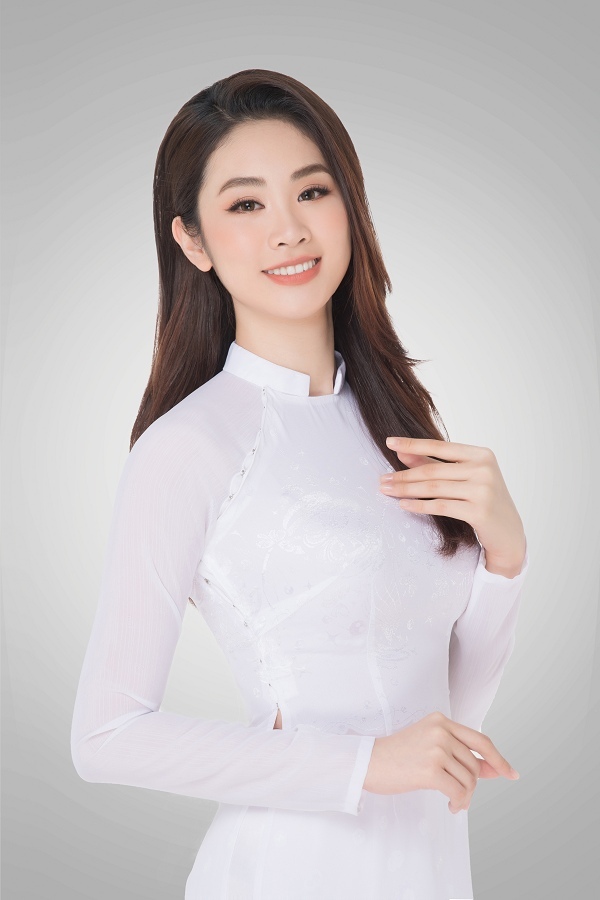 Having been exposed to foreign languages ​​since childhood, Thuy Linh is fluent in English and can communicate well in French, has an IELTS 7.0 certificate with DELF A2 in French.
The 22-year-old girl owns an impressive gold table of achievements: Top 8 "DAV Debate Open 2019", reached the final of the Speak Out speech contest! 2017; Top 4 Talented Communicator contest organized by Faculty of Communication and External Culture and many other prizes.
In particular, Thuy Linh was an intern at the US Embassy in Vietnam during her 2nd and 3rd years of university. This is an honor and luck of 10x when he is just starting his career path. Here, the beauty can listen to new thoughts and perspectives from Ambassadors, employees and a group of trainees who successfully organize major cultural events.
Besides, Thuy Linh used to work as a collaborator of Live & Learn Vietnam; co-founded and ran a project called Alas! to encourage the removal and replacement of honeycomb charcoal in Hanoi. She and 3 other female friends spread the stories of coal craft to the community; helping hundreds of people producing and trading using honeycomb charcoal to change jobs and replace coal stoves in an effective and sustainable way.
In addition to communication work, Thuy Linh is also trusted by teachers to assign an English tutor position in the volunteer English tutoring program at the Diplomatic Academy, teaching Vietnamese to foreigners at the University of Michigan (USA). Teaching experience brought her many new friends, "take advantage" to review knowledge as well as learn and exchange cultures with other countries.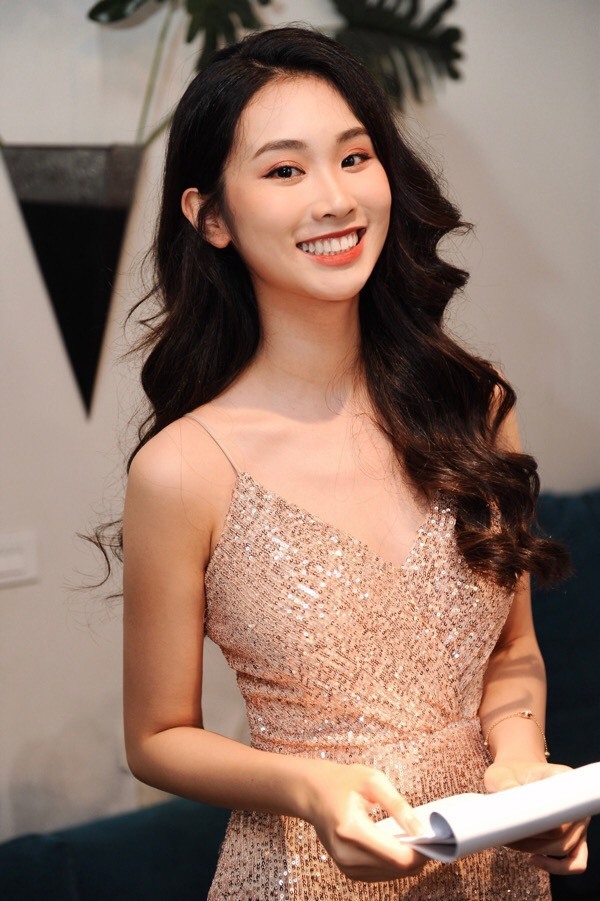 With a hot body and education, Thuy Linh is considered a strong candidate at Miss World Vietnam 2022.
Synthetic
https://kenh14.vn/hoc-van-dan-ung-vien-miss-world-vietnam-2022-nguoi-biet-4-thu-tieng-nguoi-so-huu-list-giai-thuong-dai- dang-dac-20220416221735253.chn
You are reading the article
The person who knows 4 languages, who owns a long list of awards

at
Blogtuan.info
– Source:
Kenh14.Vn
– Read the original article
here