Thị trường
The reason real estate prices soar and the confusing 'strange' point of the market
Real estate prices are inversely related to supply. Real estate prices continue to increase during the pandemic, especially in the land plot segment; When the stock and bond markets are under very high control, money still flows into real estate…
Regarding the issue of real estate prices continuously increasing, especially in the land plot segment in some areas, however, Mr. Nguyen Manh Khoi, Deputy Director of the Department of Housing and Real Estate Market Management (Ministry of Construction) affirmed. , there is no market 'fever' and no 'bubble' phenomenon.
Specifically, Mr. Khoi said that in 2020 and 2021, the real estate market was heavily affected by the epidemic when the number of real estate projects decreased sharply across the country, many projects were not licensed. .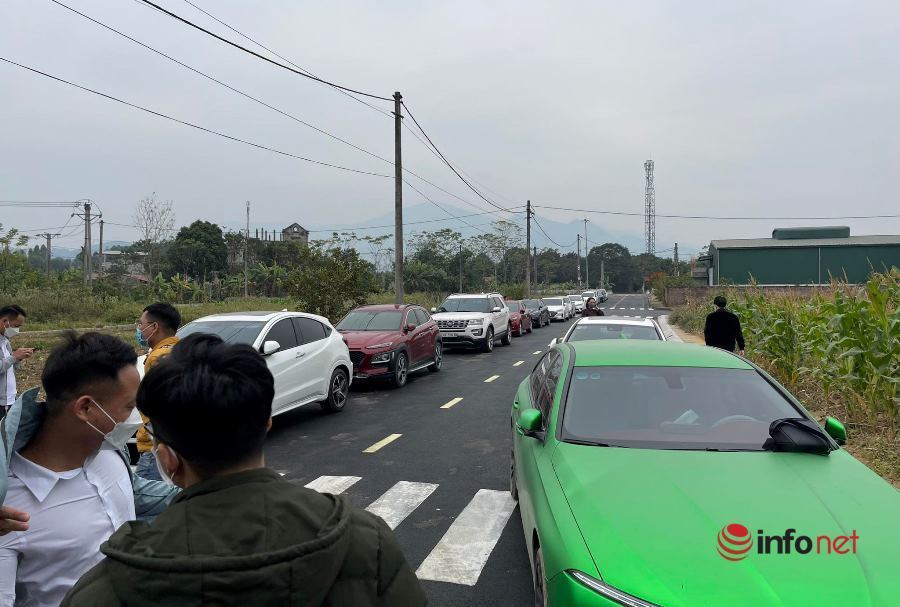 In 2022, when the stock and bond markets are under very high control, the cash flow still pouring into real estate is considered a safe channel…
"In 2021, the supply of projects and apartments decreased by 34% compared to 2020, while in 2020 the number of new projects decreased by 50% compared to 2019. The number of apartments is about more than 332,000 units. In the past 2 years, almost no new low-income housing and social housing projects have been licensed, only previously licensed projects have been implemented. The demand is very high for social housing but the supply is not much.
The number of tourism and resort projects across the country in 2021 will decrease by 35% compared to 2020, and in 2020 will also decrease by 50% compared to 2019 because many projects have been completed and many projects do not want to be renewed", Mr. specific data.
Along with that, according to this leader, real estate prices are opposite to supply.
"Real estate prices continued to increase during the pandemic, especially in the land plot segment in the past two years. On average in the region and in some provinces, by the end of 2021, the average price of an apartment will increase by 5-7%, the price of individual houses will increase by 15-20%, the land plot will increase by 20-30%, and in some places will increase by 50% compared to that of other provinces. 2020. In Ho Chi Minh City, if you want to buy a house for 30 million VND/m2, there is no…", Mr. Khoi said.
Regarding credit issues, Mr. Khoi said, through the State Bank's report as of November 30, 2021, bank credit outstanding for the real estate sector reached more than 690,000 billion VND; credit balance is still at a safe level (below 7%).
"However, the market has a very strange thing, when the supply is not available, there are not many new projects, but the issuance of corporate bonds to raise capital has increased sharply. In 2021, real estate businesses have issued about 214.4 trillion dong of bonds, equivalent to 9 billion USD (3 times higher than in 2020); deposit interest rate 8-13%/year. In which, the total issuance value of the real estate group accounted for 36%, of which nearly 30% of bonds were issued without collateral. This is also an issue we are analyzing, why is the supply low but the amount of bonds issued increases, is it necessary to issue bonds for real estate?", Mr. Khoi said.
Deputy Director of the Housing and Real Estate Market Administration said that the real estate market during the Covid-19 period has many problems when the supply is decreasing, while the demand is increasing, but investment capital flows. there are problems, especially the situation of issuing bonds in real estate but investing in or not needs to be analyzed.
"Real estate prices are continuously increasing, especially land plots in some areas that are planned to be upgraded and upgraded to urban types, are expected to be imported into cities or planned for socio-economic development… However, whether there is a market fever or a bubble or not, we assess that this is not the case. Because, including the North and the South, not all provinces have a 'fever' and not all 'fever' is high compared to the 2008-2012 period", Mr. Khoi affirmed.
Talking about the cause of the price increase in some places, Mr. Khoi said that during the pandemic, there were 3 cash flows flowing into the fields of real estate, gold and securities. Investment perspective and safety point of view of cash flow into real estate a lot. World gold price fell but domestic gold price still increased, showing high demand, people invest in gold to keep money.
By 2022, when the stock and bond markets are under very high control, the cash flow still pouring into real estate is considered a safe channel. Therefore, when the supply is low, real estate prices will still increase.
Along with that, there are still many projects being implemented, but the legal procedures have not been resolved by the localities. Financial sources for the real estate market are not diversified and unsustainable, mainly depending on bank credit, bonds and customer advances. When bank credit is tight, stocks and bonds are controlled, while the company's capital is not available, where to get money to develop real estate projects?
When the supply is less, the demand is higher, the real estate prices will increase, making the market more difficult; Carelessness will lead to market distortion.
Information on the market related to real estate, with direct impacts such as planning, project information that meets legal requirements, has not been done well, has not been provided in a timely manner, so there are a series of situations where many real estate agents The world takes advantage of information to 'inflate prices' and manipulate the market. This not only affects the price story, but also distorts the development of the market, leading to risks for investors, disputes and claims in the market.
Also according to Mr. Khoi, the market's demand, consumption demand, and housing demand are very large, so they don't have to worry about building and not selling, but they're afraid of not having goods to sell. The market still has a supply-demand gap, low-priced houses are few, high-priced houses are still many; Even, there are cases where the investor has 'goods' but does not sell them but waits for the price to rise before selling…
ID
You are reading the article
The reason real estate prices soar and the confusing 'strange' point of the market

at
Blogtuan.info
– Source:
infonet.vietnamnet.vn
– Read the original article
here