In the late evenings, anyone who participates in traffic on Hang Bai Street (the section near Hoan Kiem Lake) will witness the image of a man sitting close to him asking for help despite the rain and wind, next to a cover inscribed with his content. content:
"Patient with heart failure grade 3, unable to treat. Please, aunt and uncle, sympathize and help".
Find out "Patient of heart failure grade 3" put a sign on the streets of Hanoi asking for help
The truth about critically ill patients asking for help in Hanoi
Looking at the above situation, everyone is full of compassion. If it's convenient to stop by, wait for a red light, surely everyone is willing to help this "patient" a little bit of money.
Talking with us, this person shared, he is PTH, born in 1960, originally from Quang Binh, now residing in Khoai Chau district, Hung Yen.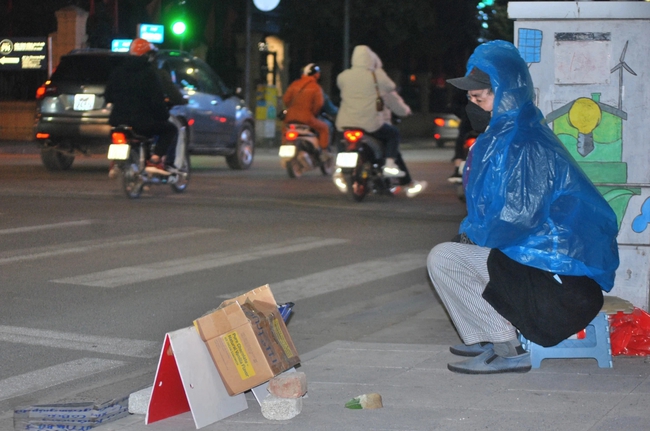 Mr. H. said that he has a wife and children. For 3 years suffering from illness, Mr. H. often has to go to the hospital for treatment. Even though he has a health insurance book, he has to spend about 3 million each month. drug coin.
Unable to work, had no money to return to his hometown, and hoped to have money for stents, Mr. H. had to stay in Hanoi and became homeless. In the evenings, the patient went to a familiar place to ask for help. help.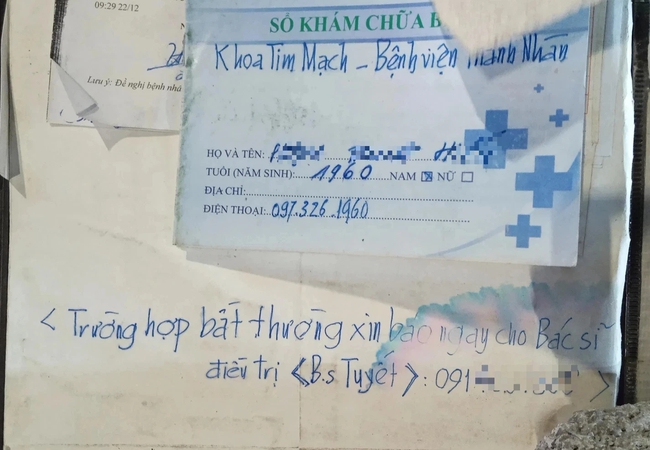 What is the truth?
Witnessing the sad scene and wanting to learn to help, PV contacted Thanh Nhan Hospital to verify the information in the medical examination book of Mr. Hieu.
The representative of Thanh Nhan hospital confirmed that according to the registration number for examination at 8:06:58, on December 22, 2021, attached with the medical examination book is the correct PTH.
However, about the situation that Mr. H. introduced as a Cardiology patient, the book had the words "In case of abnormality, please notify the treating doctor (Dr. Tuyet)", along with the phone number. phone, the hospital representative doubted the honesty of this person.
"Doctor Tuyet is a doctor in the Department of Neurology, retired a long time ago, and there is no doctor named Tuyet in the Cardiology Department. If the patient is poor, the hospital also calls for help. insurance book, certainly never enter the clinic voluntarily.
In particular, if you notice the other examination card, you can immediately distinguish it, it is a ticket at a voluntary clinic, it is possible that the person enters the clinic, registers to get a number, buys a medical examination book, for personal purposes. …", representative of Thanh Nhan Hospital shared.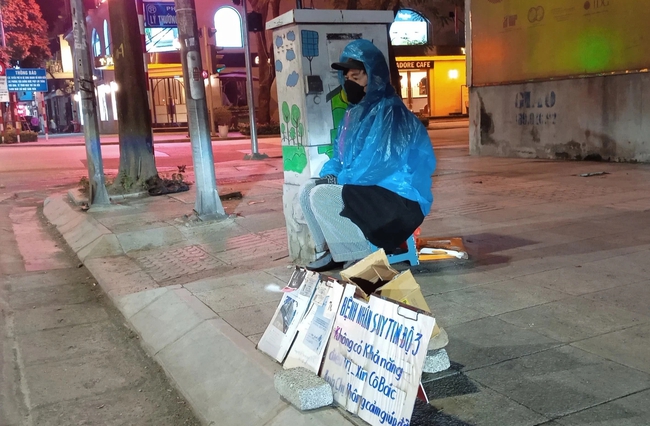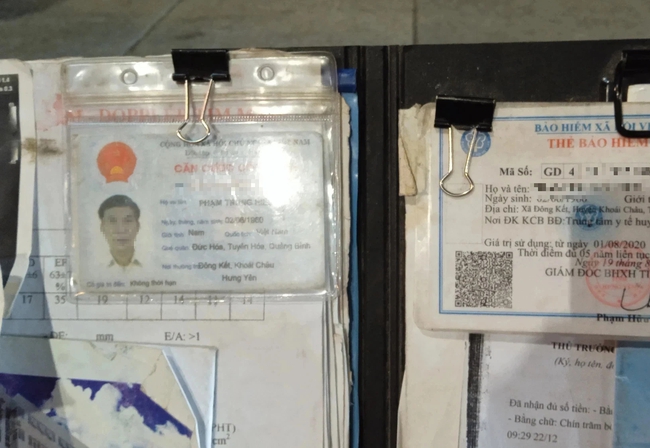 Continuing to verify in the locality, the leader of the People's Committee of Dong Ket commune, Khoai Chau district, Hung Yen said that Mr. PTH, born in 1960, is not from Dong Ket commune, but just temporarily resides in this locality due to "baskets" back" with the local woman.
According to the local government, Mr. H. is known as a rogue, once entangled in debt and has a reputation, since the last 2 years has not appeared in this hometown.
In an exchange with the press, the leader of the People's Committee of Hang Trong ward also said that the People's Committee of Hang Trong ward, in collaboration with the Department of Labor, Invalids and Social Affairs of Hoan Kiem district, as well as the sponsor center, has raided a number of times.
According to ward leaders, many of these subjects are not homeless, in fact they have a decent address, but they are all here asking for charity gifts. On New Year's Eve, the ward government raided 7 subjects, including 2 children. Then these people were taken to Social Protection Center 1.
Leaders of Hang Trong ward confirmed that many of these people are not homeless, they wander to ask for charity items along Trang Thi street to Trieu Quoc Dat area. Most of the subjects are resident outside the province.
https://afamily.vn/su-that-ve-nguoi-dan-ong-dat-bien-benh-nhan-suy-tim-do-3-xin-giup-do-tren-duong-pho-ha- call-2022031409324838.chn
You are reading the article
The truth about heart failure patients on the streets of Hanoi

at
Blogtuan.info
– Source:
Afamily.vn
– Read the original article
here