eSport
Life Style
Top generals are born with a kind of high stats, if they don't go to the sect, it will take a long time to defeat!
Lifesteal and magic lifesteal is one of the basic stats of the game, along with health, energy, recovery… Specifically, lifesteal is understood as the amount of health recovered according to the attack damage, while killing Magic damage heals for magic damage dealt by that champion's move.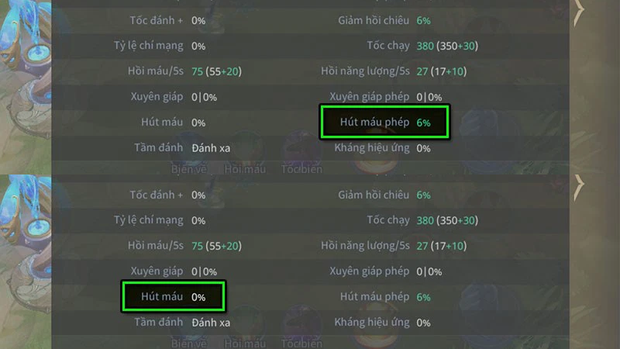 A champion's lifesteal and magic lifesteal stats
As we have seen, these 2 types of stats are very low at the beginning of the game and no matter what champion, especially the gunner, it will be very necessary to upgrade the equipment to increase the lifesteal ability to increase the survival rate in the game. fight. But there are generals born with abundant lifesteal, from the passive to the skill set.
So let's take a look at the top generals who have a set of skills with high healing ability, with one attack, the whole health tree is restored, the opponent without increasing or decreasing the healing is only sure to fail.
1. Lu Bu
Talking about lifesteal based on attacks and moves without mentioning Lu Bu would be a big mistake. With the last shot "God of War", after activating will simultaneously restore 10% of your lost health and strengthen the move, your own attacks restore health for 8 seconds. This also means that every time Lu Bu uses a basic attack or attack after activating his ultimate, he will receive a large amount of health regeneration.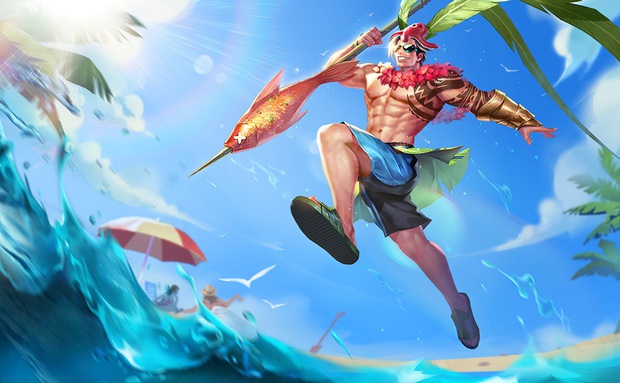 Not stopping there, Lu Bo's passive also helps to increase the cumulative attack speed plus the Ma insignia to reduce the cooldown, this general is like a tiger growing wings.
It's a mistake not to go on the Soul Tracking Blade when confronting Lu Bu
2. Kil'Groth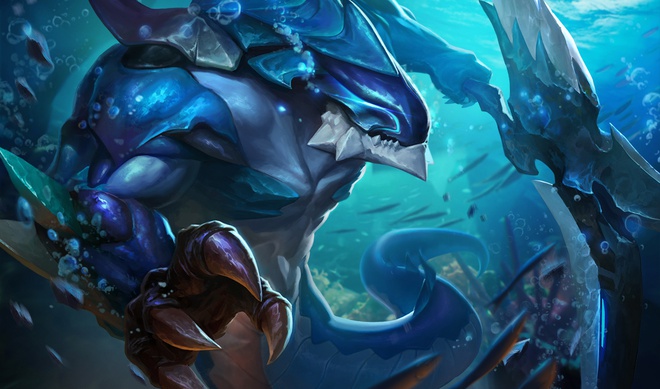 This champion is very suitable for opponent squads with a lot of control, the more Kil'Groth likes with the ultimate ability can solve and maintain control immunity for 4 seconds.
Another gladiator from the deep ocean with a tremendous amount of recovery based on basic attacks is Kil'Groth
But that is not the most outstanding feature of Kil'Groth. This general also has a remarkable healing ability when activating skill 2 combined with the passive that stacks attack speed over time.
Kil'Groth's recovery is no joke.
3. Sinestrea
This killer girl just heard the name, she already knew that her set of moves involves a lot of blood.
Sinestrea was once an assassin of choice for many players in the professional arena with its high mobility and combo attack damage.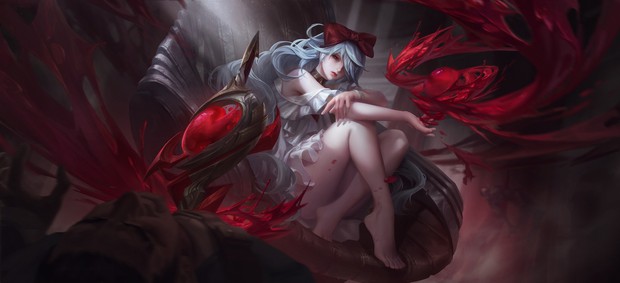 Specifically, Sinestrea's 2nd and ultimate ability both have quite respectable healing ability
But lately, she seems to have lost a lot more than before, even though her strength hasn't diminished.
4. Errol
Another gladiator listed on this list is Errol. This guy is dominant mainly based on the accumulation of passive plus 2 enhanced skill.
Passive "Evil Hand" will have 5 stacks, each of which will increase Errol's movement speed, attack speed, and lifesteal. So when 5 stacks are reached, the above stats are also increased quite a lot, especially lifesteal.
Ability 2, after being enhanced by passive, also gives Errol a remarkable recovery based on the percentage of health lost, so the more health he loses, the more Errol's recovery will be.
5. Veres
The hottest meta gladiator champion today is indispensable in this list. Both buffalo, abundant control, high maneuverability, good close combat and have a great amount of recovery. Veres is a champion chosen by many high-level players for the Evil God lane or jungle position.
Veres is different from the four generals mentioned above in that she does not recover from normal attacks, but in return, this girl has the Passive Bloodline and the extremely overbearing "Blood" state.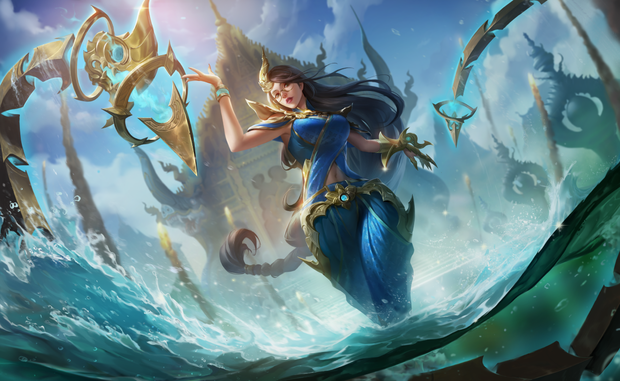 Specifically, when there are 4 stacks from normal attacks or skills. She throws a blood chain that deals massive damage to enemies in range and heals her for some health, her lifesteal rate can be up to 150% depending on the amount of health lost in combat. . The lower the health, the more healing.
And yet, use the ultimate to hit the enemy helps Veres enter Bloody state: increases attack speed, AD, armor penetration and massive lifesteal for 4 seconds.
One vortex is the recovery of the whole tree
Source: Compilation
https://kenh14.vn/lien-quan-mobile-top-nhung-vi-tuong-sinh-ra-da-co-mot-loai-chi-so-cao-ngat-nguong-khong-len-do- tran-phai-thi-con-lau-moi-ha-guc-noi-20220416161119684.chn
You are reading the article
Top generals are born with a kind of high stats, if they don't go to the sect, it will take a long time to defeat!

at
Blogtuan.info
– Source:
Kenh14.Vn
– Read the original article
here