After the family is broken, children are often the object of hurt and lack of love from their parents. There are even many children who are neglected because their parents are getting married. But Bao Tien – the common daughter of Tran Bao Son and Truong Ngoc Anh is extremely lucky. Even though the parents are divorced, the child lives with his mother, but he is still given all the conditions to meet his father. The girl grew up in full love, which is always the priority of Tran Bao Son and Truong Ngoc Anh, even when they find a new happy destination, even have more children.
Truong Ngoc Anh and Tran Bao Son when they were still together.
It is known that Tran Bao Son has a second daughter with a business woman. The girl's name is Bao Khanh, born in 2020. Quite tight-lipped on social networks, the actor doesn't share too much about his youngest daughter, only posting pictures of her twice. The first time was in May 2021 – the time to publicize the youngest daughter and the second time was when the sisters Bao Tien – Bao Khanh met. Up to now, the online community only knows her real name, year of birth and a few hobbies.
In contrast, the eldest daughter Bao Tien "occupies" quite a lot on the famous father's personal page. Perhaps partly because the girl has grown up, she is also more comfortable sharing pictures, on the other hand, Tran Bao Son often takes the time to meet her children to take her out, so there are many memorable moments. Recently, Tran Bao Son and Bao Tien enjoyed spring break in Vung Tau and posted many pictures on his personal page.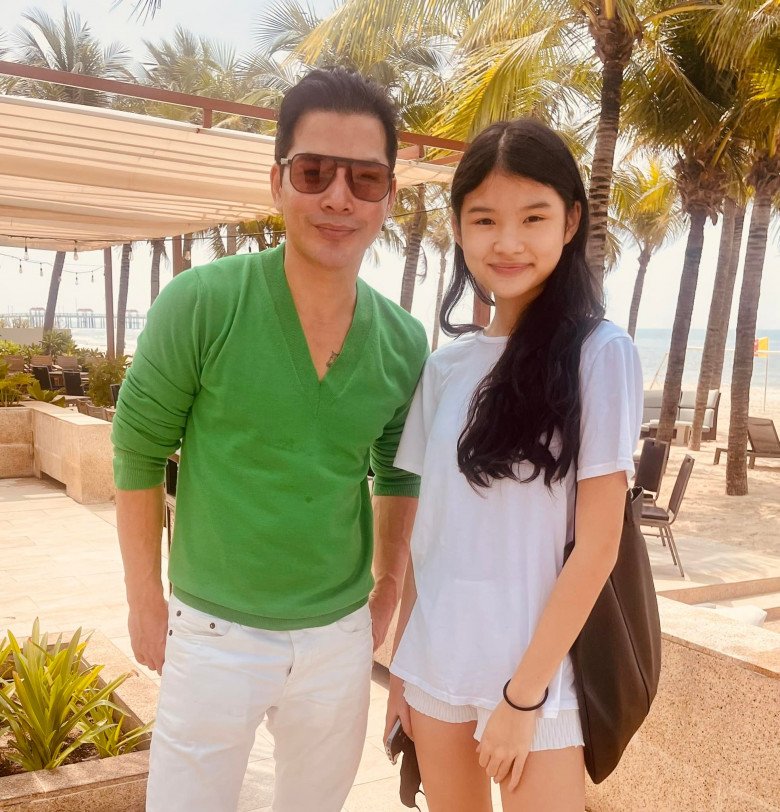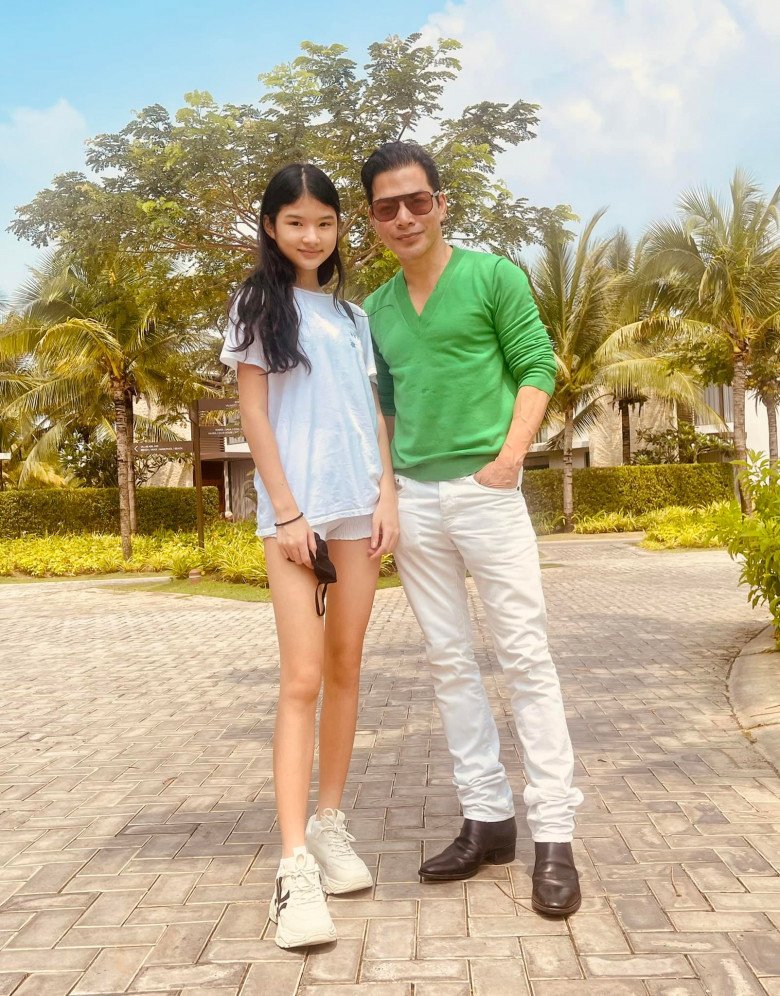 At the age of 14, Bao Tien owns the ideal height, approximately the same as his father. The little girl has a small face, inherits many beauties of her father and mother, and long slender supermodel legs. Many people commented that she is a small beauty, capable of inheriting the artistic career of the supermodel mother in the future. The online community couldn't help but whisper: "Devon is so tall today", "The little princess is about to become a teenager now, so cute", "The father and son are excellently beautiful",…
Follow Tran Bao Son's personal page, besides single photos and job updates, the famous father always posts photos taken with his eldest daughter. Father and son often meet on weekends, go out to eat and go for a walk. In June 2021, Tran Bao Son also went to the US with Bao Tien, spending half a year exploring the country of flags.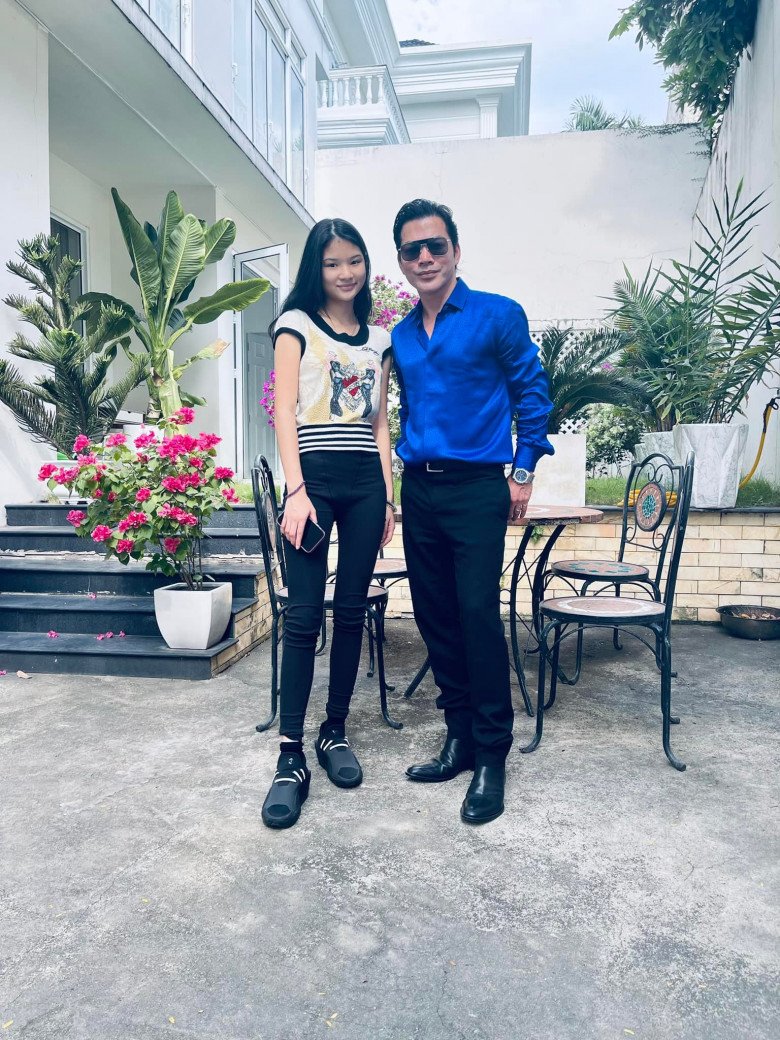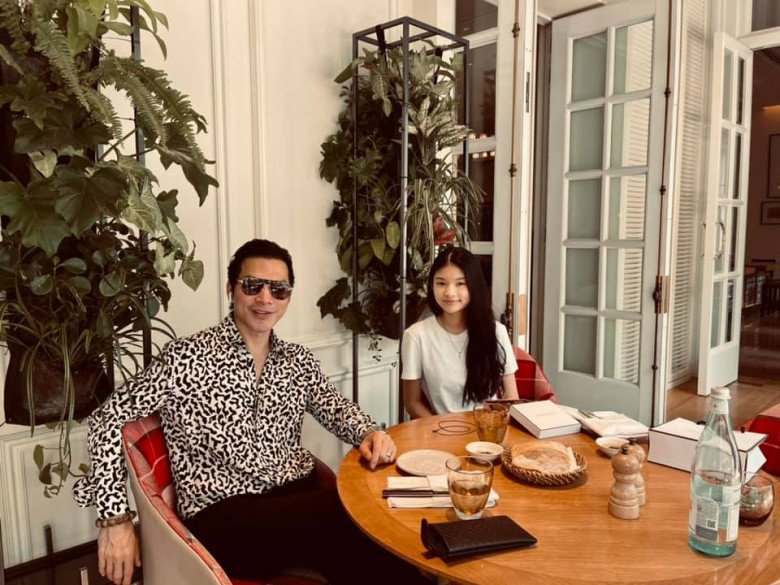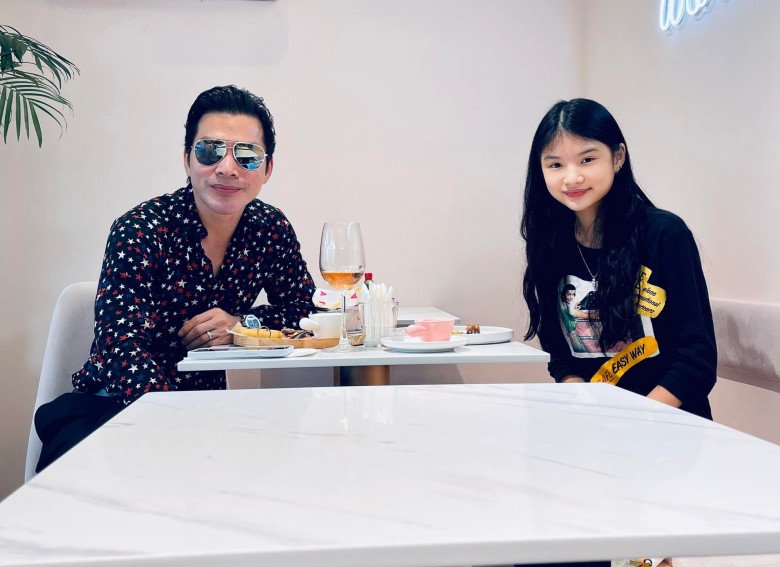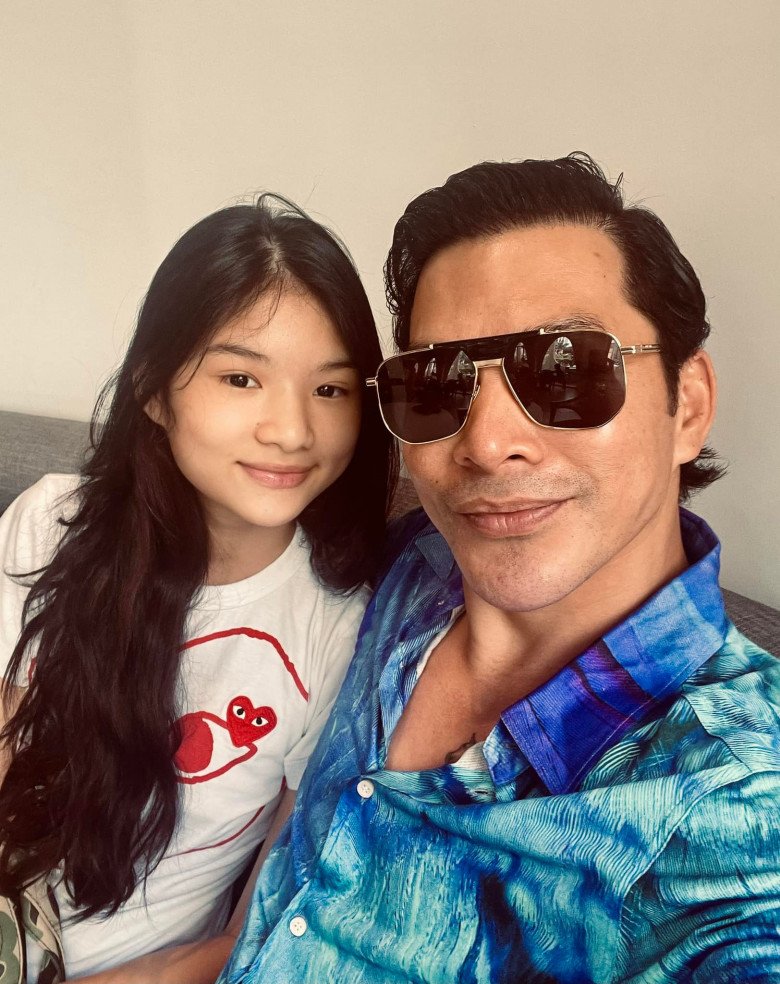 Father and son often meet on weekends.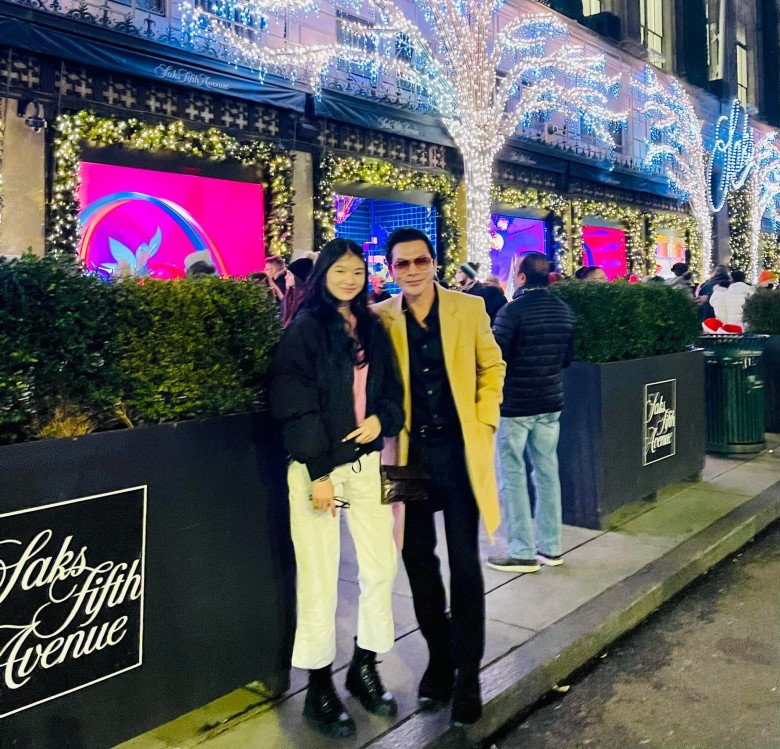 Bao Tien spent half a year living in America with his father.
Tran Bao Son and Truong Ngoc Anh got married in 2005 and officially "went their separate ways" in 2014. They divorced peacefully, without any dispute over property and parenting rights. Up to now, the two still maintain a friendly relationship, and do not hesitate to reunite for their children on the occasion of her birthday or graduation ceremony. The civilized attitude of both was praised by many people.
Sharing about her ex-husband, Truong Ngoc Anh said: "Although we are no longer a husband and wife, I always think that Tran Bao Son is a good man and an exemplary father. It is rare for a father to love and take care of his children like him."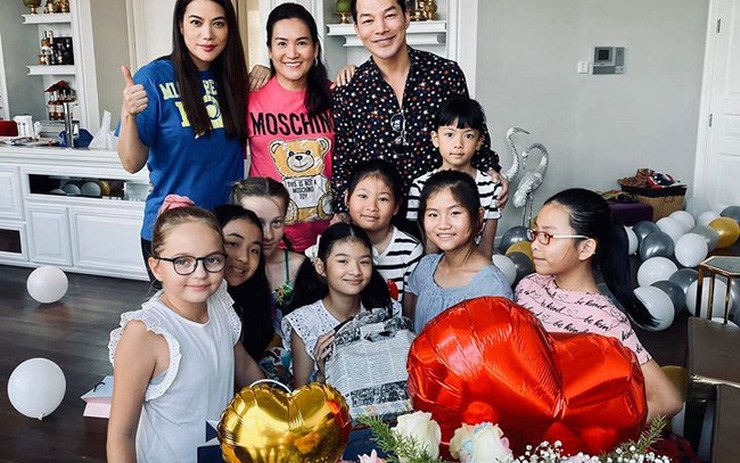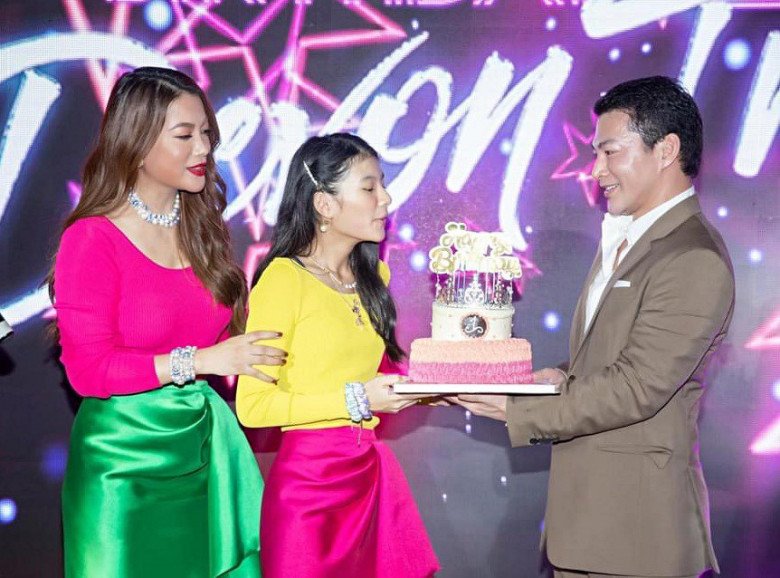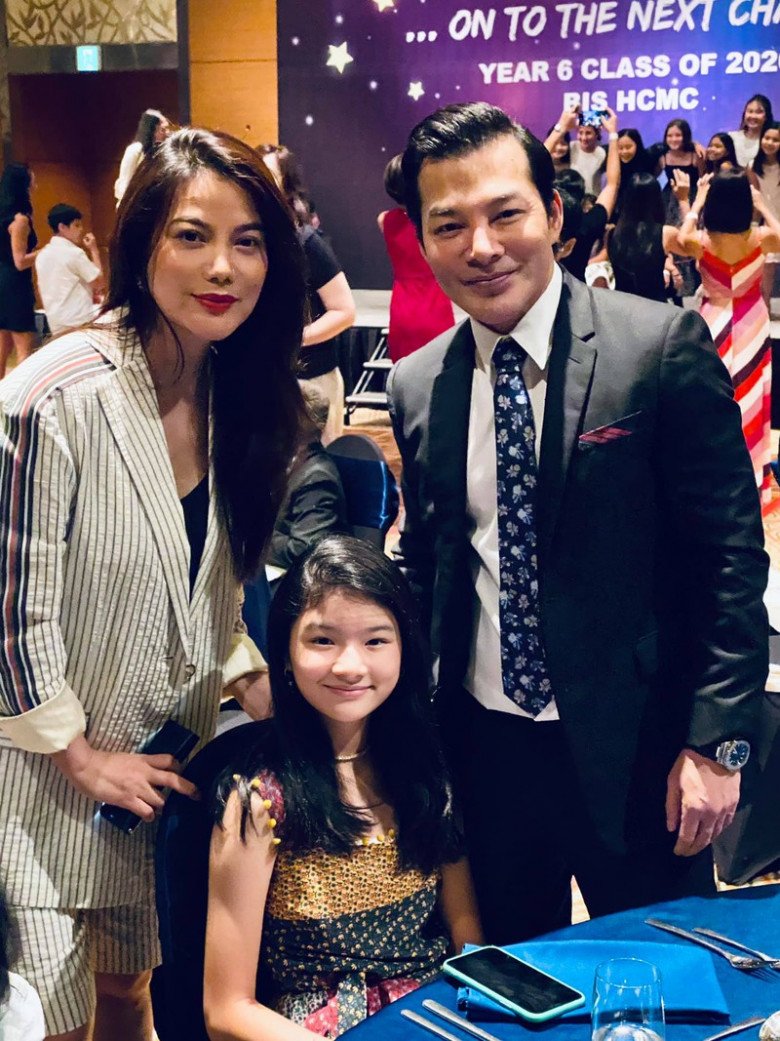 Tran Bao Son and Truong Ngoc Anh reunited to celebrate a birthday and attend a ceremony at Bao Tien's school.
Not only keeping a civilized attitude, fulfilling his responsibilities as a father after divorce and being extremely close to his eldest daughter, Tran Bao Son is also a bridge between common children and stepchildren. He allowed two half-sisters, Bao Tien and Bao Khanh, to meet each other. Happy dad shared: "Sometimes happiness is very simple. Thank God Buddha for giving me this happiness with two princesses. My family has 3 strange mice: Tran Bao Son (Nham Ti – 1972), Devon Tran (daughter). by Tran Bao Son and Truong Ngoc Anh, Mau Ti – 2008) and Kendall Tran (Canh Ti – 2020). Kendall Tran has so many toys that he likes to play with the magazine with the cover of Devon Tran".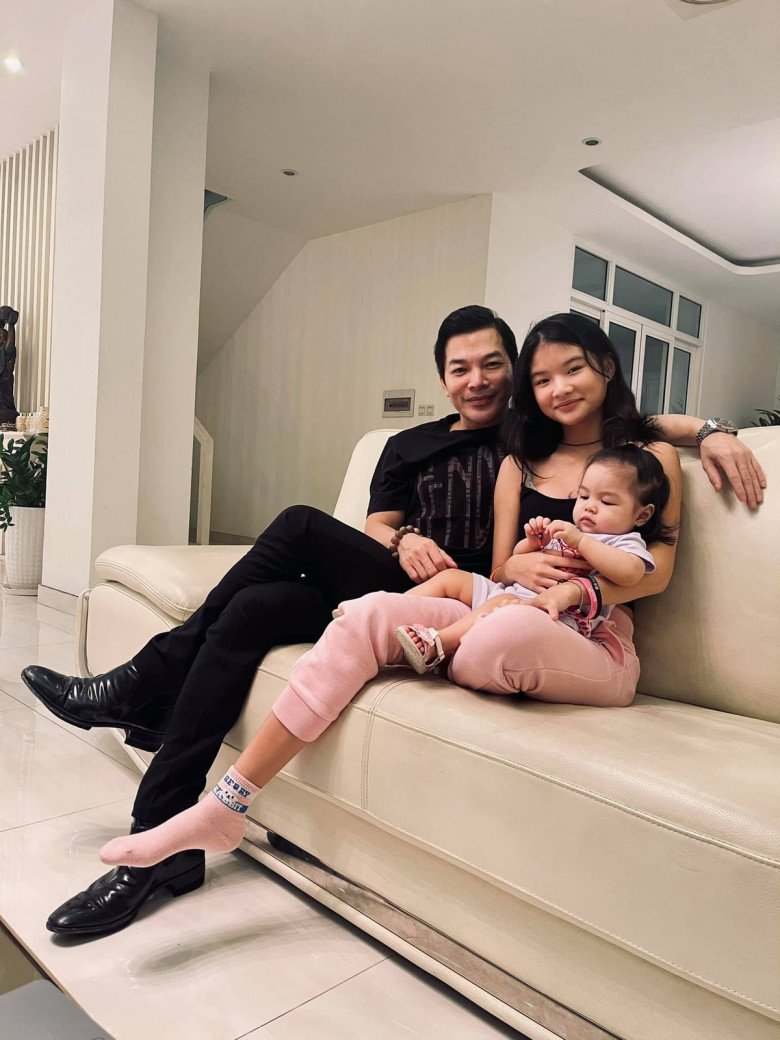 You are reading the article
Tran Bao Son's daughter stands out when taking pictures with her father, beautiful face and long legs like her mother

at
Blogtuan.info
– Source:
Eva.vn
– Read the original article
here