Life Style
Sức Khỏe
6 things to do when going swimming in the summer to keep your body healthy, beautiful skin, avoid skin cancer
Summer is here and it's a great time to spend time swimming. Not only contributes to improving physical health, enhancing endurance, good for the heart, it also helps relieve stress.
However, swimming can have a significant effect on the skin. Problems like dry skin, irritation and itchiness often arise when soaking in chlorine, a compound often added to water with the purpose of killing germs in swimming pools.
When exposed to chlorine for many hours, the skin is very susceptible to itching, dryness, or even a rash. Rashes caused by chemical sensitivities can affect anyone. However, women with sensitive skin should not be too worried about this. You can still comfortably soak in the pool if you follow a few simple tips to help protect your skin below:
Use moisturizer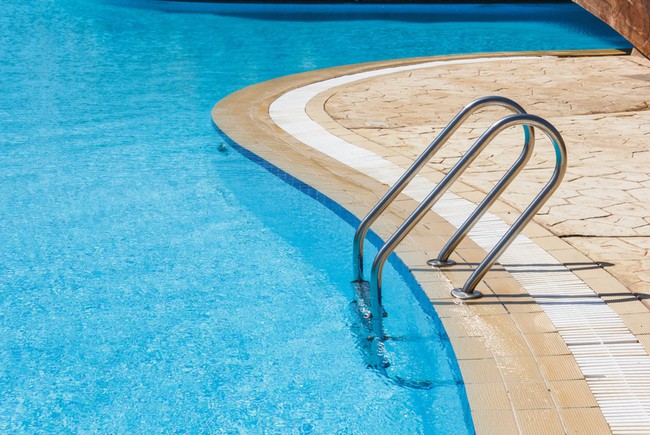 A moisturizer is an essential item if you want to reduce the effects of water on your skin. According to Jaishree Sharad, a dermatologist in Mumbai, Maharashtra, applying them to the skin before swimming not only helps prevent dryness, but also creates a protective layer on the skin's surface.
As mentioned, dry skin can lead to many other problems like irritation, itching and even rashes. Dr Jaishree advises that people should choose moisturizers that contain ingredients such as dimethicone, glycerin or petrolatum, compounds that are able to protect the skin before and after swimming effectively.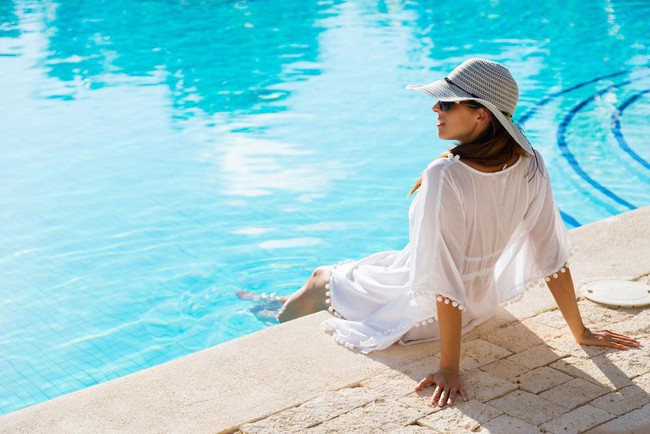 You should apply sunscreen after applying moisturizer to your skin. Dr Jaishree says applying a waterproof sunscreen at least 20 minutes before entering the pool will help reduce the effects of chlorinated water.
Not only that, you also need to reapply every two hours for maximum protection.
Apply sunscreen under your eyes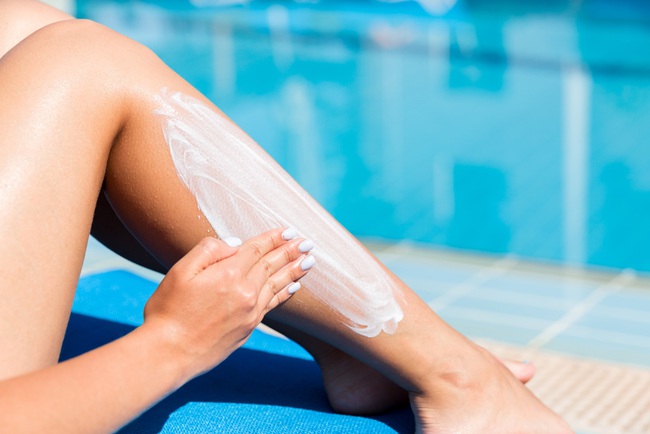 Sunscreen offers many benefits, from reducing the risk of skin cancer to preventing sunburn. This is a must-have item for women in the summer.
However, many people only apply sunscreen on areas that are easily exposed to the sun such as hands and feet, but forget the skin under the eyes is equally important.
Swimming cap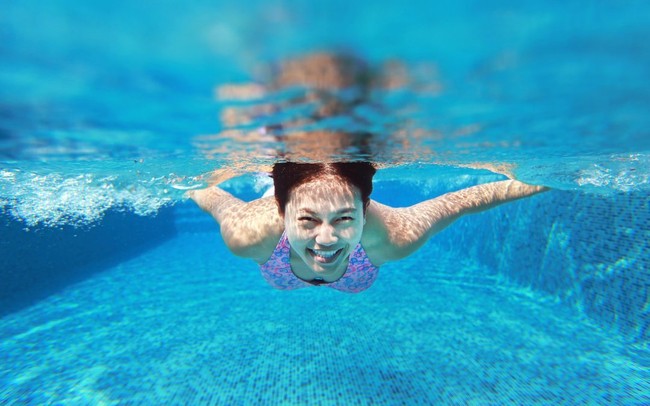 Don't forget to protect your hair while swimming with a hat. Jaishree advises, entering the pool without wearing a swimming cap that fits well is the mistake many people make. Not only has the ability to protect the hair, this item also helps prevent hair from becoming loose and hindering the swimming process.
Take a shower after swimming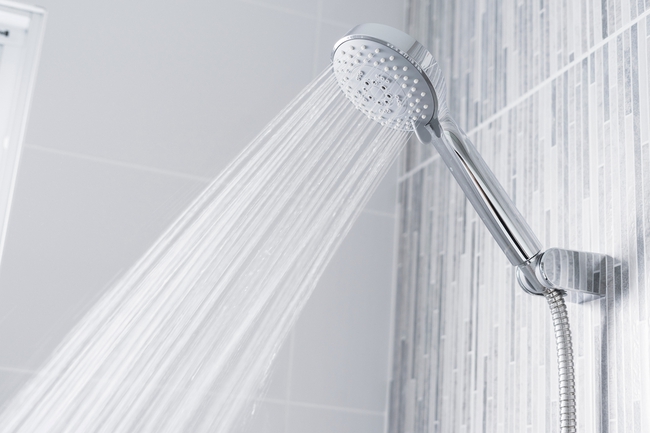 After swimming, women should take a shower as soon as possible to wash away residual chlorine on the skin. Also, if you want to avoid drying out your skin, use mild soaps that don't contain ingredients that irritate or clog pores. If you can't, you can use a facial cleanser to temporarily clean your skin before you have time to take a shower.
Apply moisturizer after swimming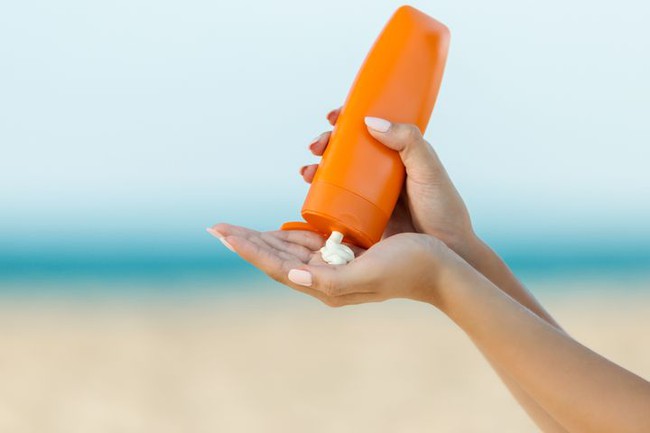 Swimming for long hours in a pool, especially in the summer, can also cause sunburn. Therefore, after soaking in the water, do not skip applying moisturizer. As mentioned, moisturizing the skin is important to avoid dry, itchy and irritated skin.
Dr Jaishree added that people should avoid swimming between 10am and 4pm. This time has the most sunshine. The best swimming time is early morning or after sunset.
(Source: Healthshots)
https://afamily.vn/mua-he-la-mua-di-boi-lam-du-6-dieu-ban-vua-khoe-than-vua-dep-da-khong-bao-gio-phai- lo-ung-thu-da-20220414192336798.chn
You are reading the article
6 things to do when going swimming in the summer to keep your body healthy, beautiful skin, avoid skin cancer

at
Blogtuan.info
– Source:
Afamily.vn
– Read the original article
here