1. Metabolism is more stable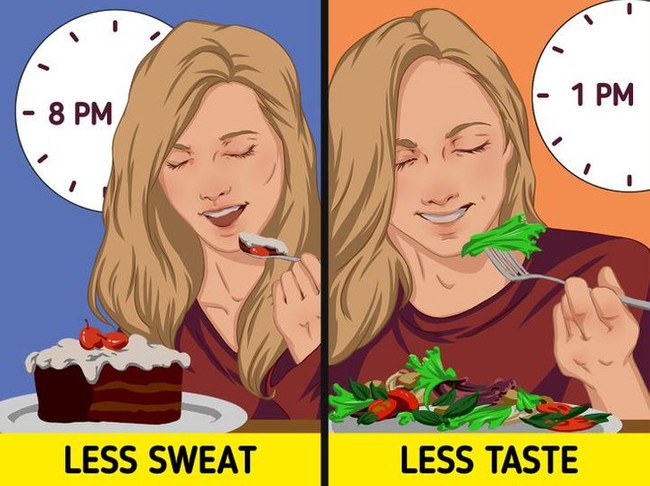 Researchers think our metabolism stabilizes with age. The most critical period is around the age of 50-60. After the age of 80, this process becomes slower but eventually comes to the end of stabilization.
That means our weight won't change much during this time. We will burn fewer calories, and at the same time, will eat less than young people.
2. Fewer colds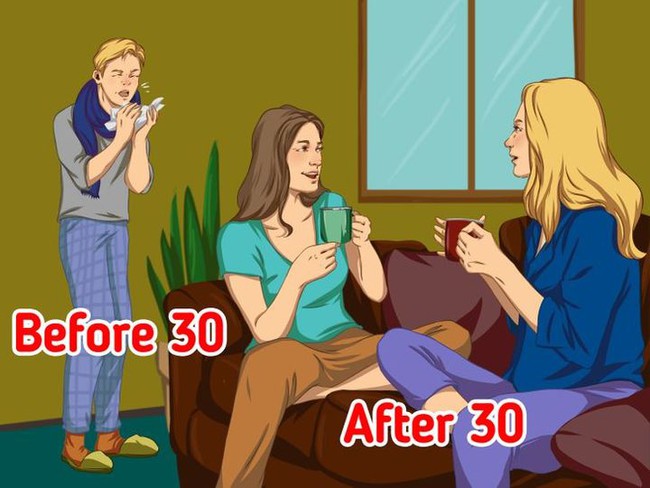 Many people wonder why they are prone to colds when they are young? And after middle age, the frequency of colds will decrease significantly?
For this question, scientists think that the main factor that reduces the frequency of sneezing and coughing with age is middle age, the body has been exposed to many viruses. Since then, the body has formed a fairly extensive immune response. Thus, colds will be alleviated. .
3. The brain will become smaller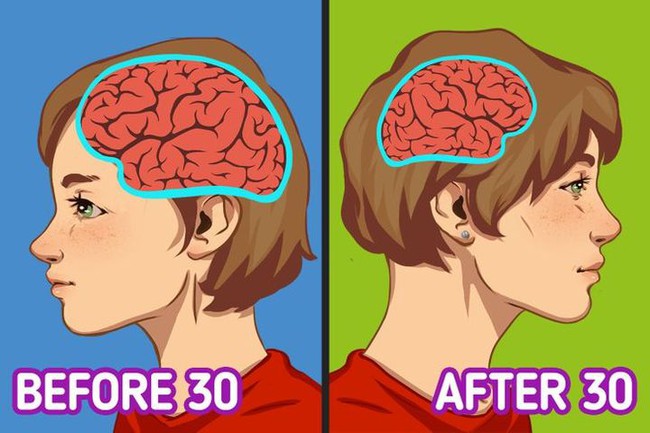 The brain will not develop when we turn 30, but vice versa. As you age, certain parts of the brain shrink. About 50,000 neurons die every day by the time you're over 30. But you also do not need to worry too much because the brain knows how to adjust to this change.
In addition, it has also been found that the volume of the brain decreases with age at a rate of about 5% every decade from the age of 30. This change affects memory. Especially our episodic memory.
4. Nails grow slowly
Researchers have discovered that when we are young, our nails grow fast. Over time, nails can change, including growth rate, texture, thickness, shape, and color.
From the research of William Bean, a famous American expert, he discovered that when people are young, nails grow at a rate of 0.123mm per day. But after the age of 67, the nail growth rate drops to 0.095mm per day. The reason for this is blood circulation Slower.
5. More stable personality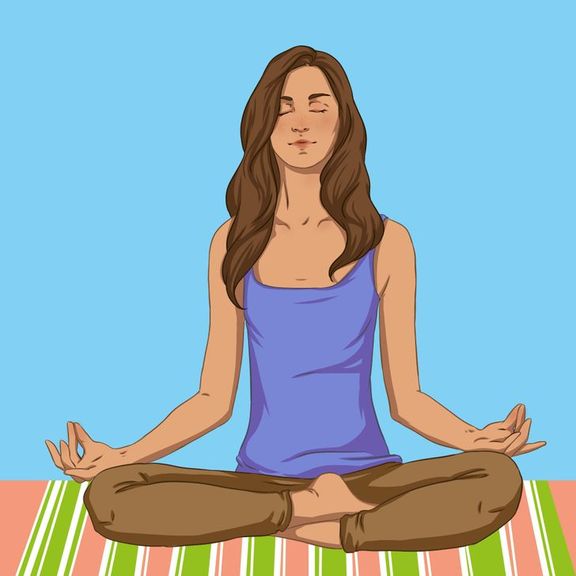 If impulsivity and instability were hallmarks of your personality during adolescence, and your 20s was a period when you were trying to prove yourself, then after 30, you'll be calmer. Researchers say that our personalities are most stable between the ages of 30 and 50.
6. Less sensitive teeth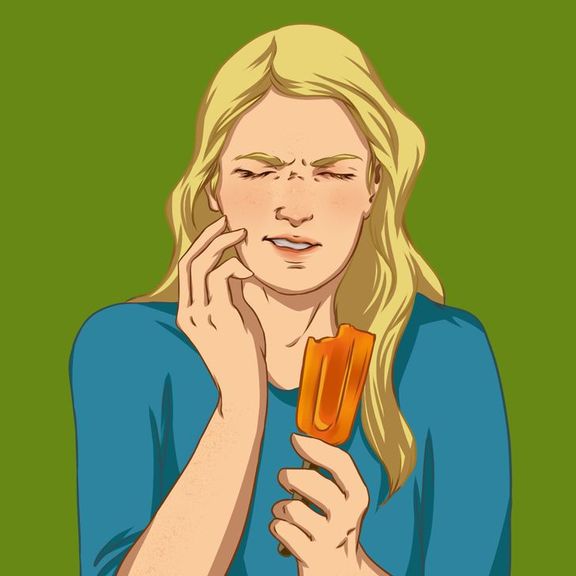 Your teeth also become less sensitive. This is because the dentin (the hard tissue inside the tooth) between the outer enamel of the tooth and the central nerve becomes harder with age. The hardness of the dentin layer makes teeth less sensitive, which can lead to receding gums and exposed roots, which accelerates tooth decay.
7. Less muscle mass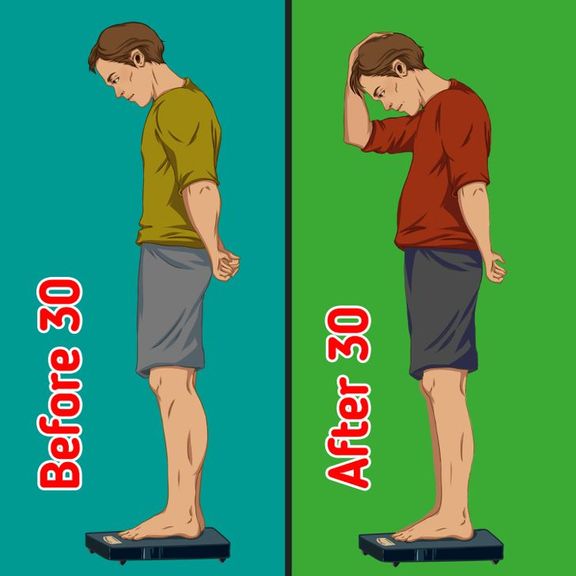 One of the most significant effects of age is the loss of muscle mass. According to scientists, after the age of 30, muscle mass decreases by 3-8% per decade. The decline in muscle mass will increase the risk of falls and injuries, the body recovers slowly, so after the age of 30, it is even more important to know how to protect the body.
8. Taste will become weaker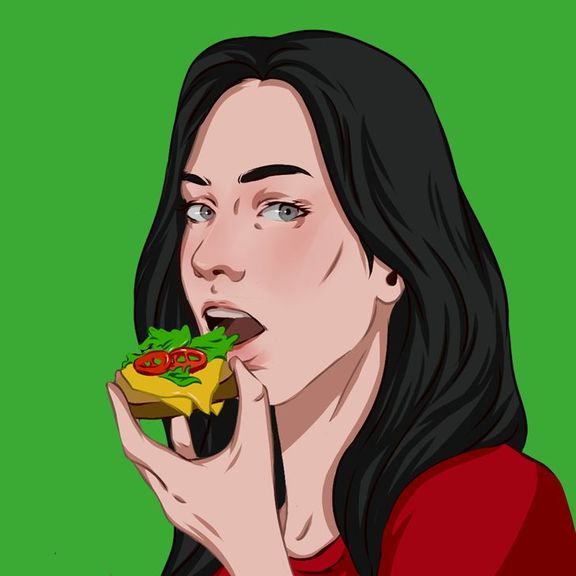 Taste also changes with age. For example, some foods that you liked to eat before will no longer taste good after the age of 30 and the function of the sense of taste will be impaired. This is completely normal, don't worry too much. Because as adults, most people lose more or less taste. Especially after the age of 60. That is why elderly people often eat more salty and sweet foods. Your sense of smell also has a similar change.
9. Sweat reduction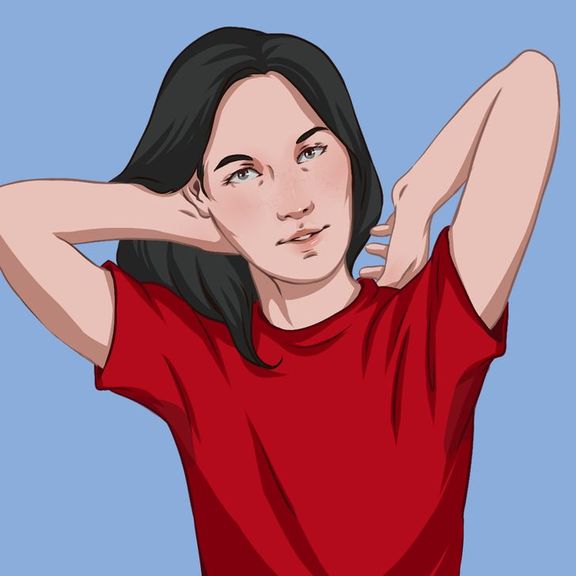 You may not know that women sweat more or less depending on age. Some changes in a woman's body are associated with menopause, like hot flashes and muscle aches. But it turns out there are some other changes that also depend on age, for example sweat glands shrink with age.
Therefore, the female body will be less sensitive and sweat less. It also leads to a decrease in body odor. This is definitely very happy for the sisters.
(Source: 163)
https://afamily.vn/9-thay-doi-thu-vi-xay-ra-voi-co-the-con-nguoi-sau-30-tuoi-ai-cung-nen-biet-de-bao- ve-suc-show-off-20220416214938895.chn
You are reading the article
Body changes after the age of 30

at
Blogtuan.info
– Source:
Afamily.vn
– Read the original article
here