The owner of the car with the "terrible" number plate is Mr. Nguyen Duy Anh, residing in Dong Nai, currently a director at a transportation company. He is known by many people for his passion for beautiful and rare license plate cars.
Responding to Tien Phong about the predisposition that leads to a preference for vehicles with special numbers, Mr. Duy Anh said: "I like beautiful and strange number plates because they create a sense of neatness and easy to remember. In addition, when going out. I have a habit of paying attention to the number plates on the road that are moving together, the beautiful number plate will stay in my head for a long time."
Seamless beautiful car of the owner including Honda SH '60B6-666.66′, Honda SH '60B2-777.77′, Honda SH '60H5-222.22′, Suzuki Sport car number '60B6-777.77, Honda motorcycle 68′ 60AD- 012.34′, Honda CD '60AD-027.37′ motorcycle, Yamaha Janus '60B7-555.55′, Honda SH '60C2-238.38, Honda Wave '72f1-777.77′ and some others. Currently, the man from Dong Nai is traveling daily by car Kia Cerato with license plate '19A-333.33′. All these cars Mr. Duy Anh hunted and bought from the old owner.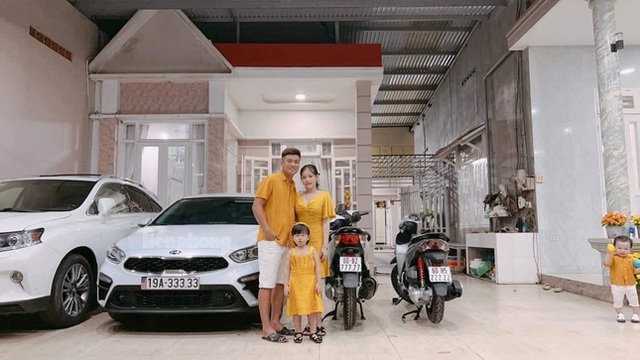 Duy Anh's billion-dollar plate collection.
In the above list, the three cars Duy Anh likes and has the most expensive redemption value are 2 Honda SH 150s bearing the plates '60B6-666.66′ and '60B2-777.77′, and Suzuki Sport '60B6-777.77′. They were all persuaded by him from the old owners and owned again with an amount of about 1 billion VND.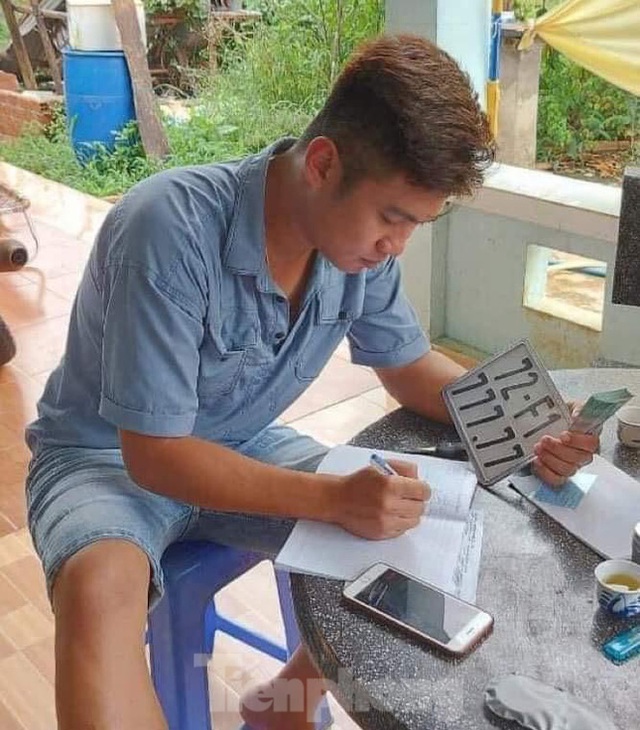 Duy Anh has always worked hard to convince the old owners to own a beautiful car.
SH 150 is a popular product in the Vietnamese market, belonging to the scooter segment. They are loved because of more and more modern features, tall and strong body, but still retain the luxury for the driver. Therefore, SH cars with beautiful license plates are always expensive.
According to folk beliefs, the number 6 has the Sino-Vietnamese transliteration as 'Luc', read as 'Loc'. Therefore, the car number '60B6-666.66′ contains up to seven 6s, which is said to bring luck and fortune to those doing business. In addition, number 6 also has very beautiful expressions in nature including the hexagon, which is considered the most solid block, the six senses (Eyes, Nose, Ears, Tongue, Skin, Thought); Luc Long; continental government; six bodies (Father, Mother, Wife, Son, Brother, Sister, Brother). For Westerners, this number is equally significant. They think this is a symbolic number of the combination of fire and water, embodying constant efforts, the number of love, marriage and family happiness. Friday is the day of Christ's birth, so the number 6 is also the number of days of creation of heaven and earth, the number of birth and growth.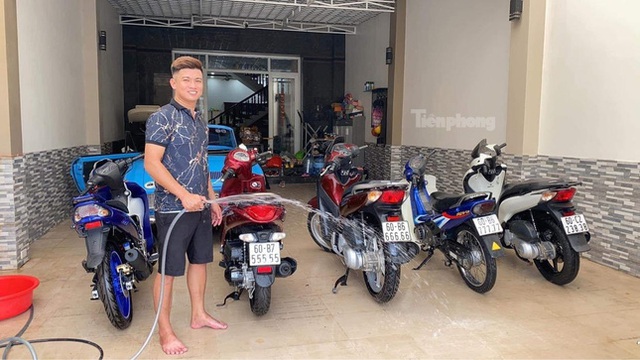 The SH 150 sea five quarter 6.
For those who play beautiful cars, each number has a deep meaning. And two similar license plates but coming from two different cars, '60B6-777.77′ also make the value of the collection soar. According to the Eastern concept, the number 7 is a number possessing magical powers, it is 7 stars and the same 7-star sword used in Taoist rituals. According to folk beliefs, the number 7 will repel evil spirits, it is endowed with an invulnerable mysterious power. The sea of ​​five quarters in addition to the beauty of the overlapping of the numbers of strength, is also inferred by "connoisseurs" into the "five sevens". In addition, the number 7 contains many mystical elements such as 7 wonders of the world, 7 astral beings (female) or 7 important parts of a person's face (2 eyes, 2 nostrils, 2 ears and mouth). .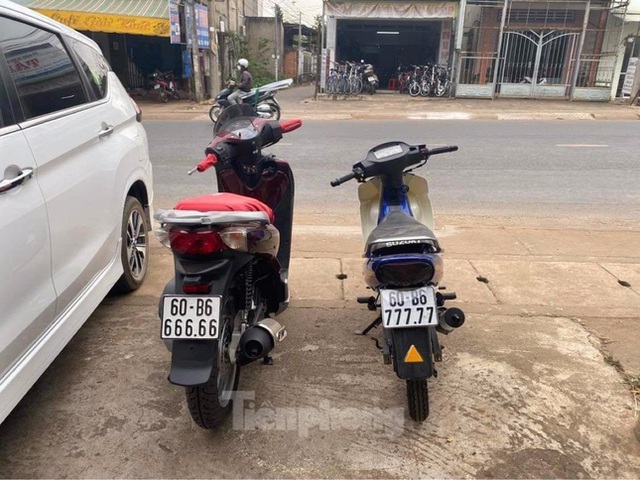 Number 7 symbolizes the power of the owner.
After owning a long list of beautiful marine cars, Duy Anh is highly respected by enthusiasts, some of whom always want to be able to come to the place to admire this collection carefully. In particular, except for the Kia Cerato car with number plate 19 from Phu Tho province, all other vehicles carry the sea head 60 (Dong Nai province), showing the owner's love for his hometown. me.
Because it is very difficult to collect, Duy Anh insists that he will never sell the beautiful cars he already owns. He thinks that this collection exudes the prosperity and fortune of the owner, so he just wants to look for other beautiful cars in the future.
Some other pictures: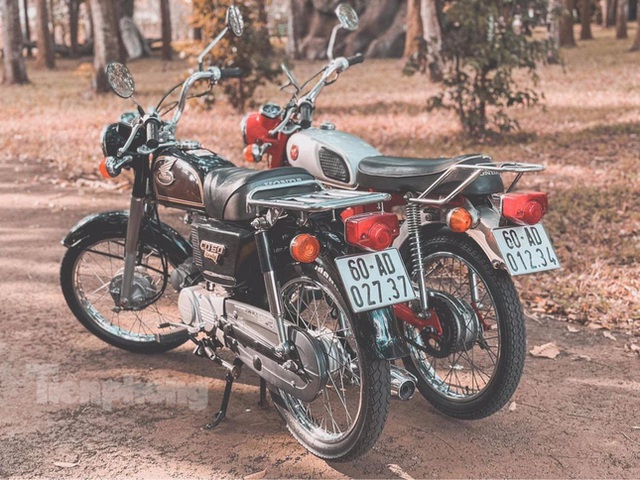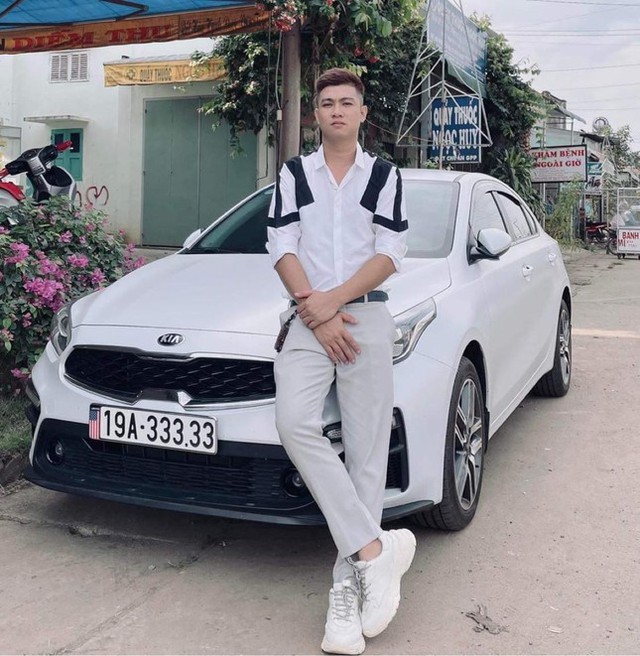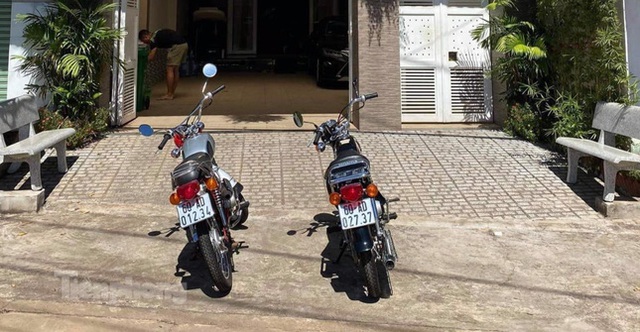 You are reading the article
Collection of beautiful sea cars with billions of Dong Nai giants

at
Blogtuan.info
– Source:
autopro.com.vn
– Read the original article
here