Thế Giới
Russia and Ukraine both claimed the enemy's casualties amounted to more than 20,000 soldiers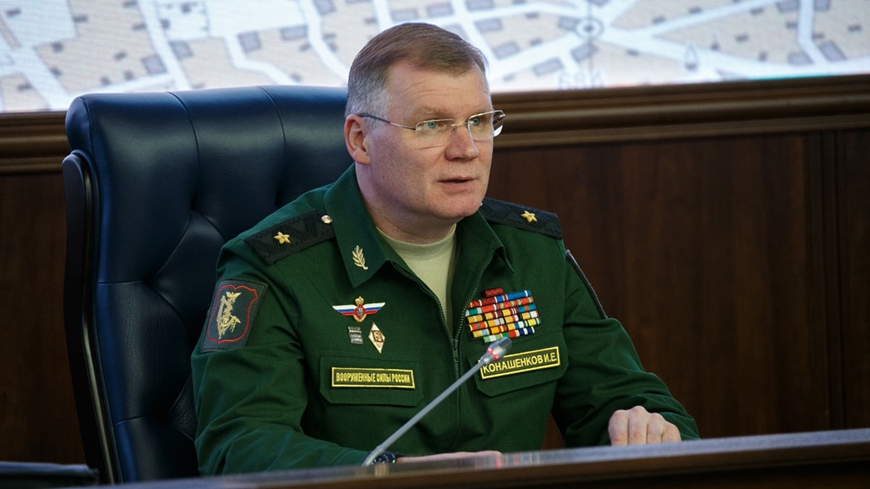 The number of casualties was revealed by the spokesman of the Russian Ministry of Defense, Major General Igor Konashenkov. He said that in the Ukrainian city of Mariupol alone, more than 4,000 fighters have been lost, including "foreign mercenaries" and those associated with the Azov and Aidar regiments.
In his statement, the general accused President Volodymyr Zelensky of failing to disclose the exact extent of the country's military losses, and emphasized that Zelensky was "afraid to tell the Ukrainian people" how much soldiers were killed.
Mr. Konashenkov explained that Russia already has documents proving the data and will soon publish details from these records.
Ukraine claims to have lost between 2,500 and 3,000 troops across its entire territory. This is the number that Zelensky gave CNN in an interview on April 15, and stated that the Russian military suffered up to 20,000 casualties.
Moscow strongly opposes Mr. Zelensky's statements. According to a statistic published by the Russian government in early March 2022, there were 498 Russian soldiers killed at that time, nearly 1,600 wounded.
Konashenkov said that on April 16, Russian forces carried out high-precision missile attacks on 6 points of military equipment and 7 strongholds of the Ukrainian army, while the Russian forces carried out missile strikes with high precision. Russia's air force destroyed 67 points of Kiev's troops and equipment.
Russian forces shot down a Ukrainian military transport plane near Odessa, which Konashenkov claimed was "transporting a large batch of weapons supplied to Ukraine by Western countries".
Russia previously stated that such foreign arms shipments would be considered "legitimate targets" by Moscow's forces.
Earlier this week, US President Joe Biden confirmed that he would provide an $800 million package of heavy weapons to Ukraine, including artillery and helicopters. According to CNN's report on April 15, this shipment will arrive in Ukraine within a day.
Earlier, Konashenkov said that during the night of April 15 and early morning of April 16, Russia destroyed an armored vehicle factory in Kiev and a military repair warehouse in the city of Nikolaev, southern Ukraine. He added that a total of 16 targets were hit during the night, including Ukrainian military units, weapons depots, ammunition as well as radar stations.
Earlier this week, Moscow warned that it would step up such airstrikes on "decision-making centers" in Kiev in retaliation for Ukraine's shelling of Russian territory. Even so, Kiev denies launching attacks on Russian soil.
Russia's increased attack on Ukraine comes after the cruiser Moskva, the flagship of Russia's Black Sea Fleet, sank after a fire broke out on board and spread to the ammunition depots. Ukraine claims to have hit the ship with an anti-ship missile. But Russia has only announced that an ammunition depot explosion took place on the ship and has not given a cause.
Russia began a special military operation in the neighboring country at the end of February, after accusing Ukraine of failing to live up to the terms of the Minsk agreement, first signed in 2014.
You are reading the article
Russia and Ukraine both claimed the enemy's casualties amounted to more than 20,000 soldiers

at
Blogtuan.info
– Source:
danviet.vn
– Read the original article
here