Games
Manga/Film
Synthesize the special powers of the Devil Fruits of the mythical Zoan system
Phoenix – immortal bird (owner: Marco)
Creates green fire that heals injuries instantly, can remove toxins and speed up the healing of others. Marco's blue flame can also let physical attacks or bullets, cannons fly through people similar to Logia.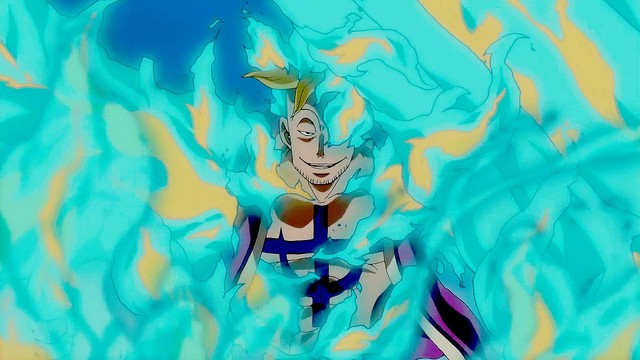 Giant Buddha (Owner: Admiral Sengoku)
Sengoku transforms his body into a giant golden Buddha and emits shockwaves from his palm. Sengoku's ability itself means "Buddha statue" and not "Buddha" itself, so Sengoku's ability would most likely solidify his body and give it super-powered defense.
Sengoku had a collision with Blackbeard at Marine Ford, however this scene was not drawn in detail in the manga.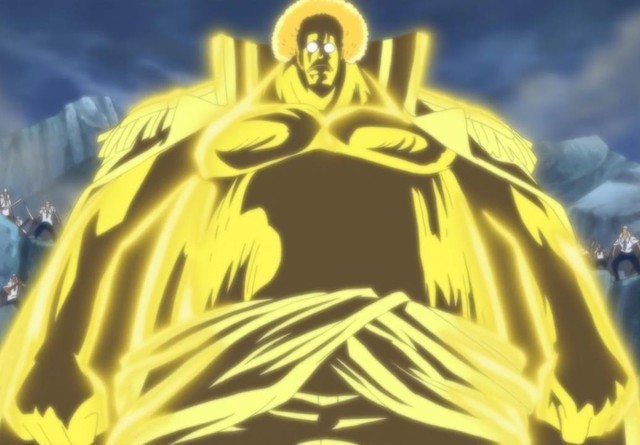 Nine-tailed fox – Nine-tailed fox (Owner: Devon)
The special ability is to transform into other people, including clothes. Prediction can copy all or part of the ability of the copied object. Because there was an ability that had the ability to disguise previously used, which was Mr. 2's ability, if only the body could be imitated, the ability of the Nine-Tails would be duplicated.
Devon used this ability to disguise himself as Absalom, then tricked Gecko Moriah in chapter 925.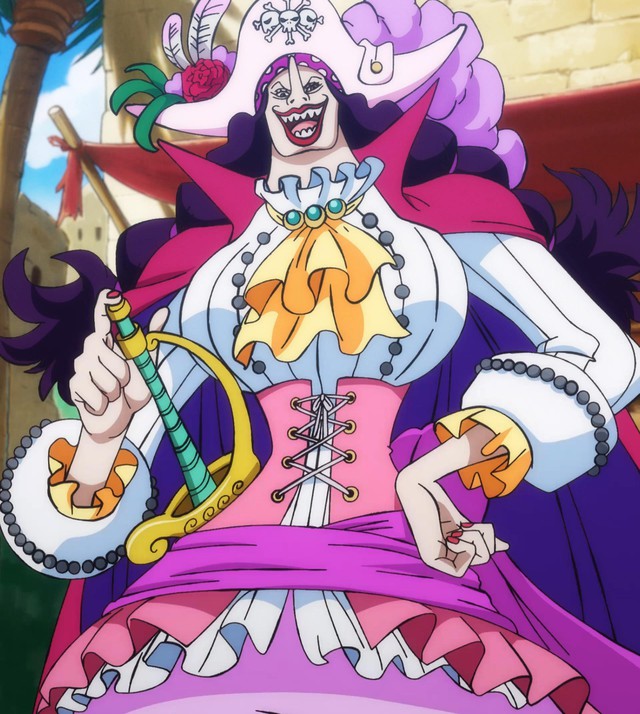 Dragon fruit – Asian Dragon (Owner: Kaido)
Create clouds of fire capable of supporting an entire island, spitting fire, creating lightning, creating whirlwinds, wind blades. To some extent, Kaido's power is similar to the ability to control the weather, a type of power commonly found in dragon legends.
Kaido's strength was shown overwhelmingly before the group of former warlords, then Red Star, Yamato, and Luffy before awakening Gear 5.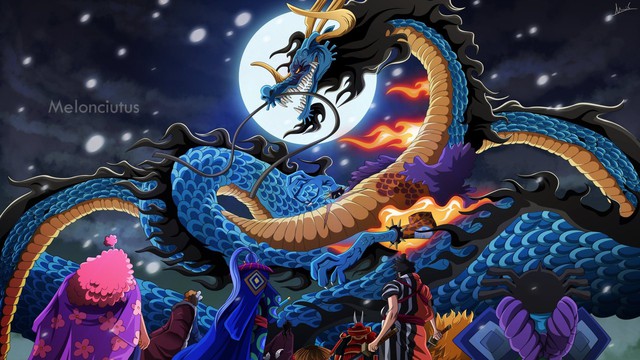 Eight-headed snake – Japanese 8-headed snake (Owner: Orochi)
Orochi owns 8 heads equivalent to 8 lives. According to Japanese legend and the legend of similar multi-headed monsters, as long as it doesn't cut off all 8 heads at once, it will grow back a new head after a short time. Therefore, many theories suggest that even though Hyori was burned alive, Orochi was still more likely to live until the end of the arc.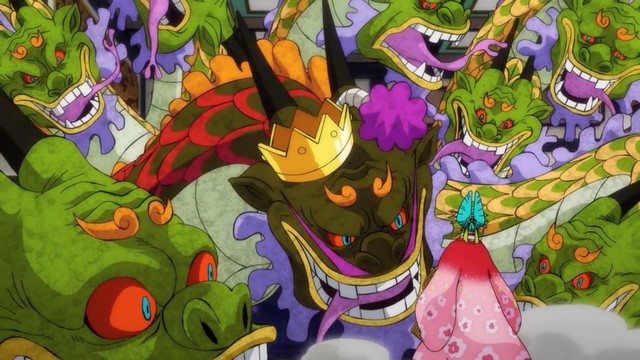 Japanese Wolf God Okuchi no Makami (Owner: Yamato)
This Devil Fruit gives the user the ability to spew cold air, creating ice. Despite having a battle with Kaido, Yamato hasn't shown much of his abilities other than being able to manipulate ice or cold air.
According to Japanese legend, Okuchi no Makami refers to the direwolf in Japan, the power of this animal is mainly protection and ice. Therefore, Yamato's power will probably be shown more when combined with other teammates.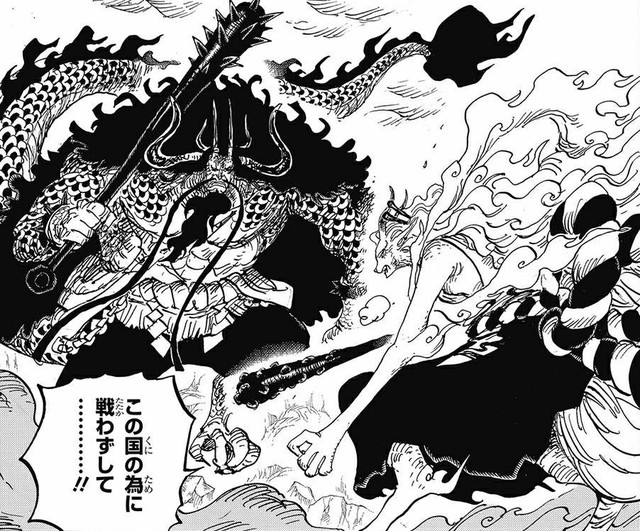 Youkai Onyudo (Owner: Onimaru fox)
Haven't seen any special abilities other than transforming into a big monk, extending his life and giving Onimaru the ability to talk while transforming. According to Japanese legend, Onyudo is a large-sized monster, usually in the shape of a monk, Onyudo's main ability lies in the eyes that have the ability to charm, scare and influence the minds of others.
During his transformation, Onimaru gained the same strength and speed as Zoro in a short period of time.
"Sun God" Nika (Owner of Luffy)
Luffy unlimitedly transforms the rubber body: size, mass, elasticity; Turns matter into rubber in an instant like the ability to awaken a paramecia and wield lightning (and potentially other elements). In particular, Luffy's body can also penetrate matter, such as punching through Kaido's face or through his dragon's eyes.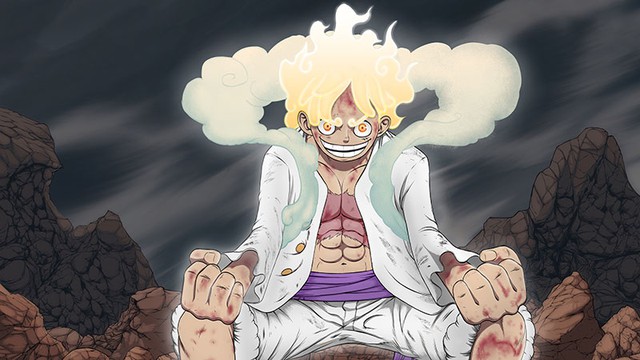 The common feature of the mythical Zoan system is that they can all use demonic powers even while in human form. That caused Luffy's ability to be mistaken for rubber for a long time.
To date, Luffy is the first and only person identified as having awakened a mythical demon. Therefore, even though it may be temporary overwhelming, it is difficult to determine if Oda wanted Kaido to display his awakening ability, or if he was already awakened from the start. Let's wait and see what happens next.
https://gamek.vn/one-piece-tong-hop-nhung-nang-luc-dac-biet-cua-cac-trai-ac-quy-thuoc-he-zoan-than-thoai-20220415150415105.chn
You are reading the article
Synthesize the special powers of the Devil Fruits of the mythical Zoan system

at
Blogtuan.info
– Source:
gamek.vn
– Read the original article
here