World
Taught by Korea 10 years from entering the World Cup, Chinese football is "spicier than eating chili"
Accordingly, the Korean newspaper commented: "The investment in the 'upline' such as professional coaches and professional players will eventually disappear. If you don't invest in the downline and the foundation to develop youth football, then football China will not be able to develop.
Take a look at the 2018 FIFA survey: China has 2,227 professional soccer players, along with 64 professional teams. There are 147 foreign players coming to play in China. To "import" this number of players, Chinese teams had to spend up to 192.5 million USD. In the opposite direction, the amount obtained from the sale of players is only 63.6 million USD.
Each Chinese team has dozens of young players, but when the financial flow into football is reduced, these will be the first affected factors. In China, parents are directing their children to other sports that are the country's strengths, such as table tennis and badminton, as well as where their children can succeed abroad, like golf. , tennis…
Football is not a sport that can be 'weakened'. With a stadium of more than 1.4 billion people, China is only ranked 77th on the FIFA rankings. The team ranked second on this ranking is Belgium, with a population of only 16 million, with 798 professional players and 24 professional teams. But Belgium's youth football training system is the best in the world. World stars like Kevin de Bruyne or Eden Hazard are all products of this nation's excellent youth training process.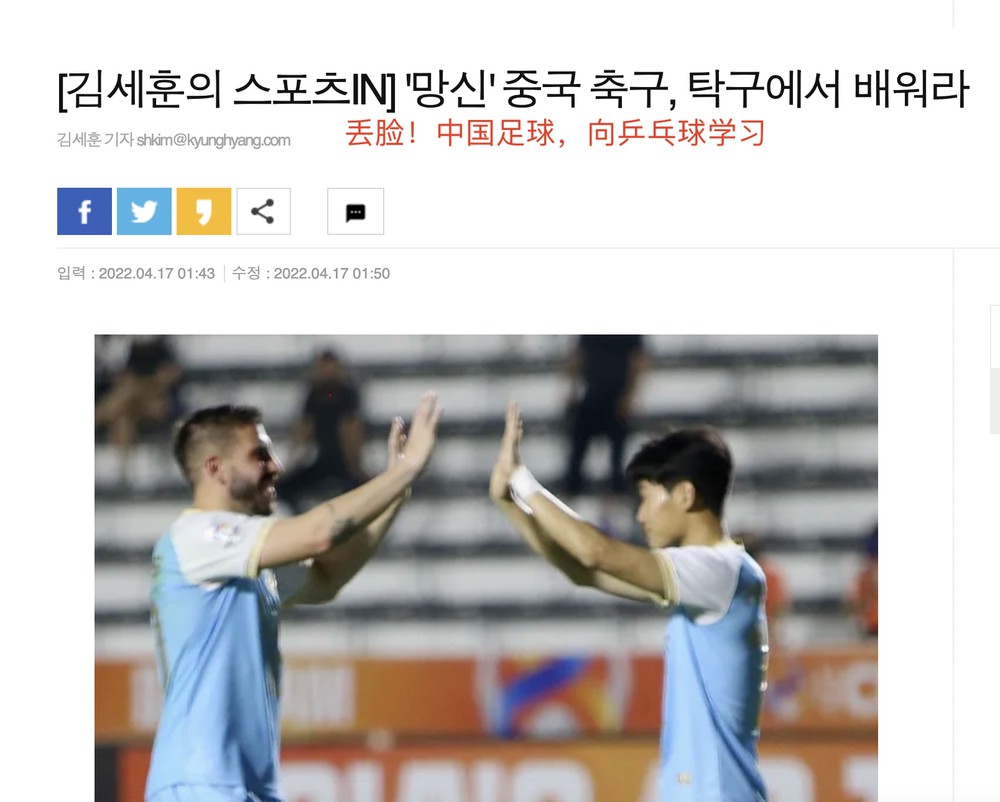 The Netherlands ranks 10th on the FIFA rankings, with a population of only 17 million people with 950 professional players and 34 professional teams, their youth training system is not inferior to Belgium.
China's strongest sport in the world is table tennis. There are 5 reasons why Chinese table tennis dominates the world: wide base, excellent coaches, first-class training methods, strong federation and first-class competition system.
There are 85 million people playing table tennis every day in China, and 30 million people playing table tennis. Many athletes have been playing table tennis from a very young age and have the opportunity to practice with the world's top players at their 'home ground' to gain experience. In China, after becoming a world champion, that player will return to training young players.
The Chinese table tennis league has 7 levels, and the top-notch athlete training system is extremely remarkable. After Liu Chengmin won the men's singles gold medal at the 2004 Athens Olympics, China immediately used Wang Jianjun as a training opponent with the champion, and subsequently defeated Liu Chengmin.
China has also just set foot in the 2002 World Cup finals held in Korea and Japan. At that time, it was also because Korea and Japan were co-hosts that China was fortunate to set foot on the "stage" of the World Cup finals. Although the 2026 World Cup finals, the number of Asian teams selected will be up to 8.5 places, but with their 9th place, the Chinese team is unlikely to reach the finals of this World Cup.
Want to develop good football, want the main road to reach the World Cup finals, Chinese football should learn their own table tennis. Just stick to this 10 years, surely the Chinese team will achieve its dream".
https://soha.vn/duoc-han-quoc-day-cach-10-nam-nua-lot-vao-world-cup-bong-da-trung-quoc-cay-hon-an-ot-2022041713193704. htm
You are reading the article
Taught by Korea 10 years from entering the World Cup, Chinese football is "spicier than eating chili"

at
Blogtuan.info
– Source:
Soha.vn
– Read the original article
here