Business
"The little girl still hugs her father to sleep"
The horror of two children…
In the past few days, people in Tra Vinh province could not help but feel sorry for the death of Mrs. TTKC (35 years old) and Mr. NTD (34 years old), leaving 2 daughters 7 and 3 years old.
According to the results from the Tra Vinh Provincial Police Department, on the morning of April 14, after receiving information from the people, the inspection showed that the house of Mr. There are signs of abnormality, the door is closed for 4 days. When breaking the door inside, Mr. and Mrs. D. died, only two girls, 7 and 3 years old, with weak health and starvation, were taken to the hospital for emergency treatment.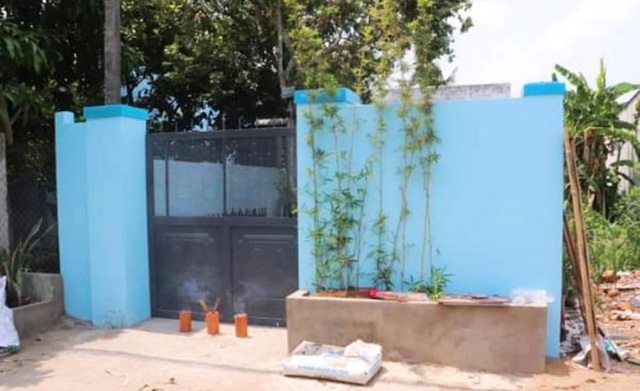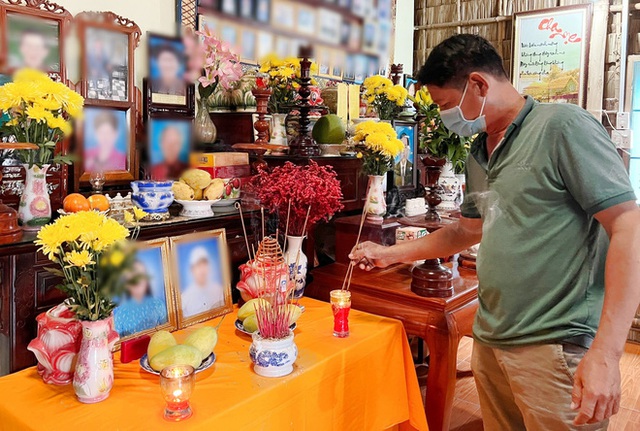 Mr. D's house Renting a house in Sa Binh hamlet, Long Duc commune, City. Tra Vinh
An examination of the scene and an autopsy revealed that the couple Mr. died due to taking sedatives, and the investigating agency verified that Mr. D's family was present. owes an amount of about 500 million dong.
4 days after the incident, we went to Xuan Thanh hamlet, Hoa Thuan commune, Chau Thanh district, Tra Vinh province, where the family of Mr. Nguyen Van Many (71 years old, his father D.) lived.
Sitting in front of a small house, Mr. Loi still has not recovered from the great pain that his family has to endure. Parents died, 2 sisters MT (7 years old), MP (3 years old) were picked up by Mr. Loi and his wife to take care of and raise them.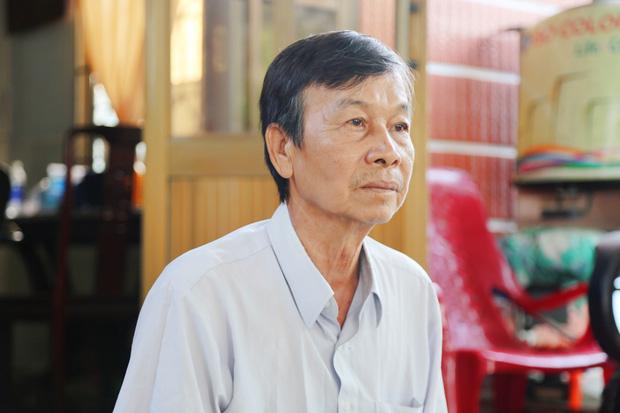 Mr. Many still cannot believe the passing of his son and his wife
Holding the two children in his arms, Mr. Many sobbed: "Now I don't know what happened, my son, my daughter-in-law did the same. Fortunately, they found out in time to bring the two children home, but for one more day, they couldn't stand it." .
According to Mr. Many, Mr. D. is his only son with his wife, in addition, he and his wife have 3 grown daughters who are married. Previously, Mr and Mrs. D. Lives with his wife and his wife in Hoa Thuan commune, however, to facilitate business, Mr. D's family. move out. About 5 months ago, Mr. said he could buy a house in Sa Binh hamlet (Long Duc commune, Tra Vinh city, where the incident happened), however, in fact, this is just a rented house for the couple.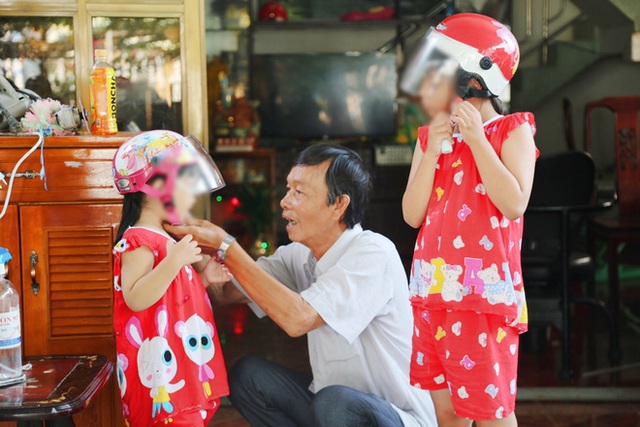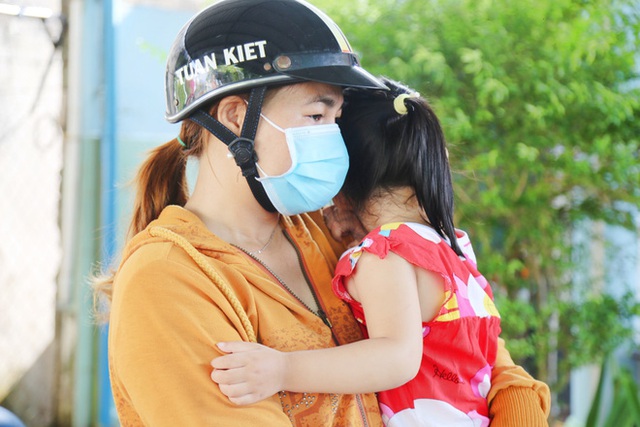 The two children occasionally mentioned the departure of their parents, making everyone who heard it feel sad
"Dr. he never told me what happened, when asked, the couple kept saying that our children are grown, parents can rest assured, never thought something like that would happen. These two children. He also escaped death thanks to his colleague D., when he called, Thanh picked up the phone and said "save me, save my father"…, then I knew and ran upstairs. Mr. Many painfully said.
When he arrived at the house of Mr. D and his wife, it took time to cut the gate, crack the lock, and smash the tempered glass before Mr. Many could access the scene. However, the scene that met his eyes made Mr. Many dumbfounded, collapsing on the spot.
"When I opened the door, I saw that the two of them were swollen, I just ran in and took the two children out to go to the hospital, didn't dare to look back. She T. – P. sloppy, she I fainted, the stench rose all over my body, I went back to take a bath a few times, and the steam was still not over. She doesn't know anything yet, but her sister still haunts her." Mr. Many was shocked to recall.
Mrs. Thiet could only swallow her tears, trying to play with her two grandchildren
Suddenly, two children became orphans…
Hugging Grandpa, MT – MP innocently looks at everything around, it seems that the two sisters have not yet felt all the pain that their family is suffering.
From the day they left their parents, the two children only knew how to cling to their grandparents. Two nights in a row, MT can't sleep. Every night, she hugs her grandmother, scared: "Grandma hug me, don't leave me…".
According to a 7-year-old child, for 3 days and nights with his parents in a locked house, thanks to the milk carton his grandfather gave him last Saturday (April 9), the two sisters shared drinks to endure. , before being saved by people knocking on the door.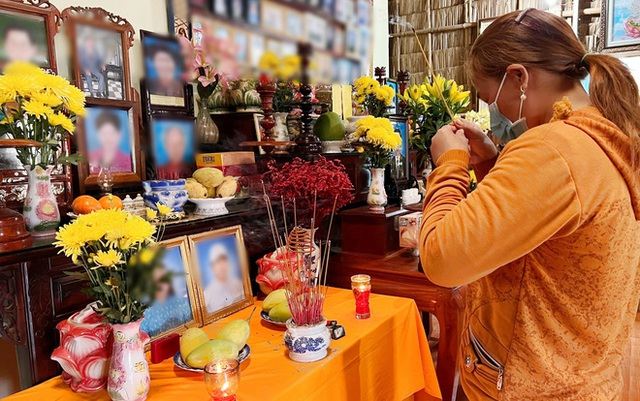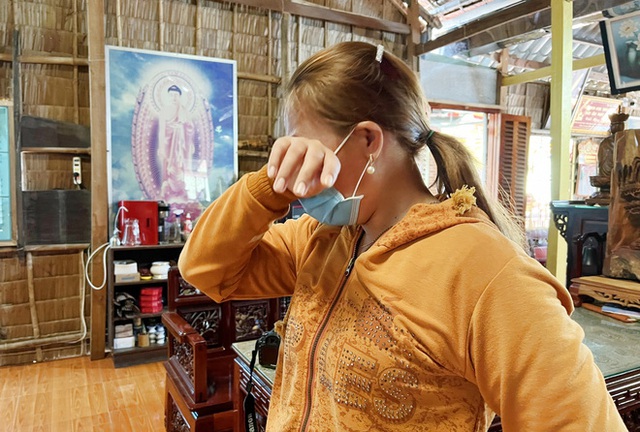 Chau is touched when she talks about her younger brother and his wife
Burning incense on the altar of the couple's two younger siblings at the temple, Ms. Nguyen Ngoc Chau (D's older sister) could not hold back her tears. After the autopsy, the family also quickly organized a cremation and brought the ashes of Mr. sent to the temple near home. The sudden departure of the two younger sisters left Ms. Chau dumbfounded.
"Every time I see their picture, I cry, my grandfather didn't dare to take the two children out. A few months ago, Mr. D said that he could buy a house, I was happy for him too, but it ended up falling apart. know the rental.
Fortunately, the two children were still alive, asked the older one, she told her to give her milk to her brother, and took her to the toilet. By the time she entered the house, her lips were dry, her lips were bleeding, her body was weak, there was no water or food in the house. Now I just hope the two of them calm down, but staying with their parents for 3 days and nights is very painful." Ms. Chau confided.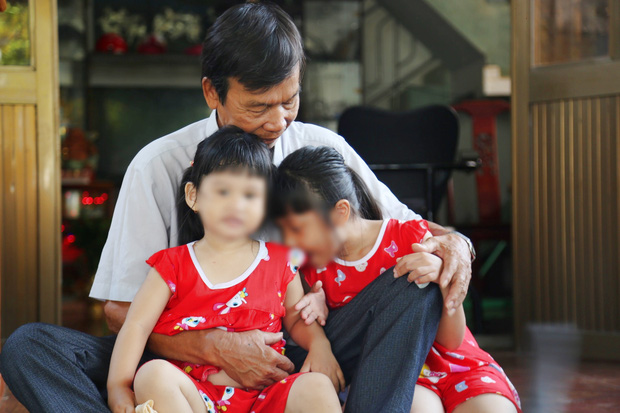 After many days of the incident, the two children's mentality has gradually stabilized
According to Ms. Chau, through the story of her 7-year-old granddaughter, for 3 days with her parents, baby MP (3 years old) kept hugging Mr. to sleep, and MT (7 years old) saw that she was sleeping with her father, who was also next to her mother, the two foolish children endured for 3 days and nights.
"Watching my son and daughter-in-law die is so painful, no matter how much debt he owes and then pay it off slowly, why would he have the heart to do so?" many hiccups.
To avoid affecting the psychology of the two children, Mr. Many did not dare to mention their parents. The results of the doctor's examination, fortunately MT – MP did not show any abnormality, especially MT lost sleep continuously for several nights, still haunted by the death of his parents.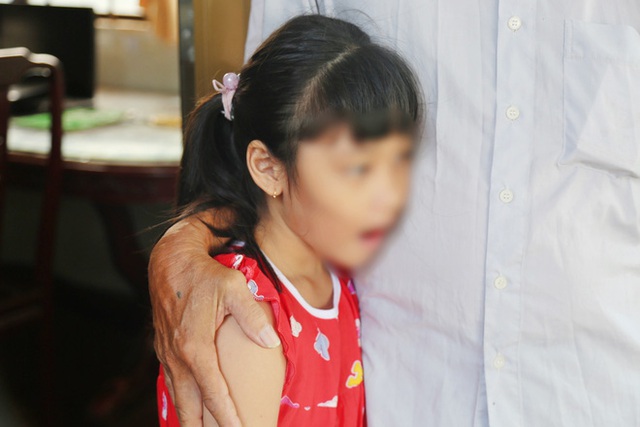 2 children are too young to feel the pain, losing the love of both parents
"Now seeing my son's stuff, I'm in so much pain that I don't dare cry, because crying will affect the soul of my child. She (Mrs. Nguyen Thi Thiet, Mr. Loi's wife) was shocked for several days and could not eat or drink. Now and the old couple, they have to try to live and take care of their two grandchildren, but their parents are gone, if something happens to me, who cares? Mr. Many swallowed his tears.
According to Mr. Many, for more than 10 years, Mrs. Thiet has suffered from spinal fibrillation and high blood pressure, so she can only move around the house, and all daily activities are taken care of by him. Loving his two grandchildren who were soon orphaned, he also did not know what his family's life would be like when the burden fell on his thin shoulders…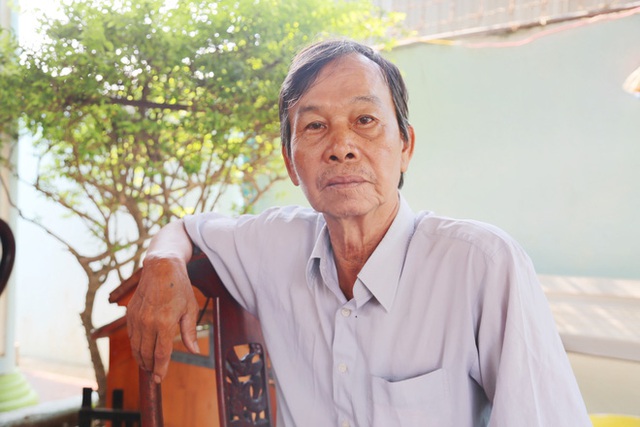 In the coming days, Mr. Many does not know how to take care of and take care of his two poor grandsons
In the empty house, Mr. Many looked at his two innocent grandchildren and sighed: "Let's go there or go there…".
Faced with the extremely difficult situation of Mr. Many's family after Mr. D. suddenly passed away, leaving 2 foolish grandsons, we hope readers near and far can pay attention and support to help 2 children have better living conditions.
For all contributions, please contact Mr. Loi's phone number: 0973573350.
Or through Vietinbank bank account number: 109000032555.
Account holder: Nguyen Van Many, branch of Tra Vinh province.
Sincerely thank!
https://kenh14.vn/vu-2-vo-chong-tu-vong-ben-2-dua-tre-doi-la-suot-3-ngay-nguoi-than-dau-don-con-be- grape-con-om-bo-no-ngu-20220417141339609.chn
You are reading the article
"The little girl still hugs her father to sleep"

at
Blogtuan.info
– Source:
cafebiz.vn
– Read the original article
here