Life Style
TV Show
There are oversized, transgender, psychologically ill and shortest contestants in the competition!
Episode 1 Miss Universe Vietnam 2022 broadcast on April 16, officially revealed the 7 best beauties who received golden tickets from the powerful judges.
Dang Thu Huyen – golden ticket from supermodel ha Anh
The first "golden ticket" was given by judge Ha Anh to contestant Dang Thu Huyen (SBD: 202). Having been a professional volleyball player for 7 years, Thu Huyen has a good height and strong body. Appearing with an energetic performance and outstanding height, Thu Huyen decided to share her journey beyond her comfort zone and perfect herself. Deciding to stop at the peak of her career, she made Ha Anh admire when she showed herself having her own thoughts and views.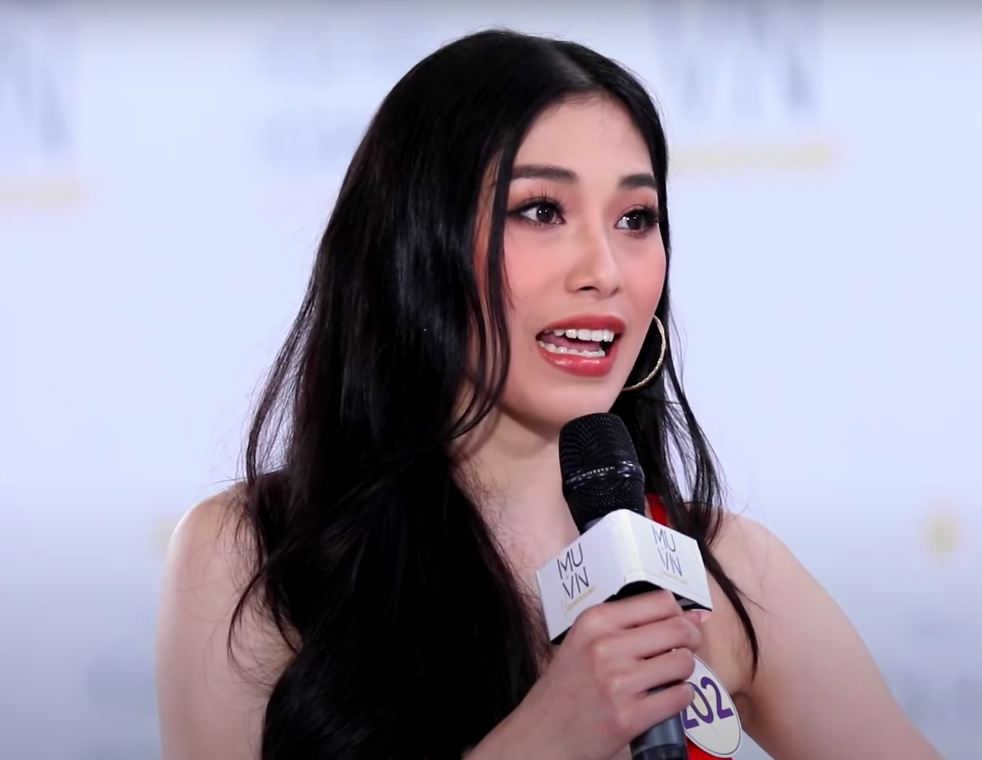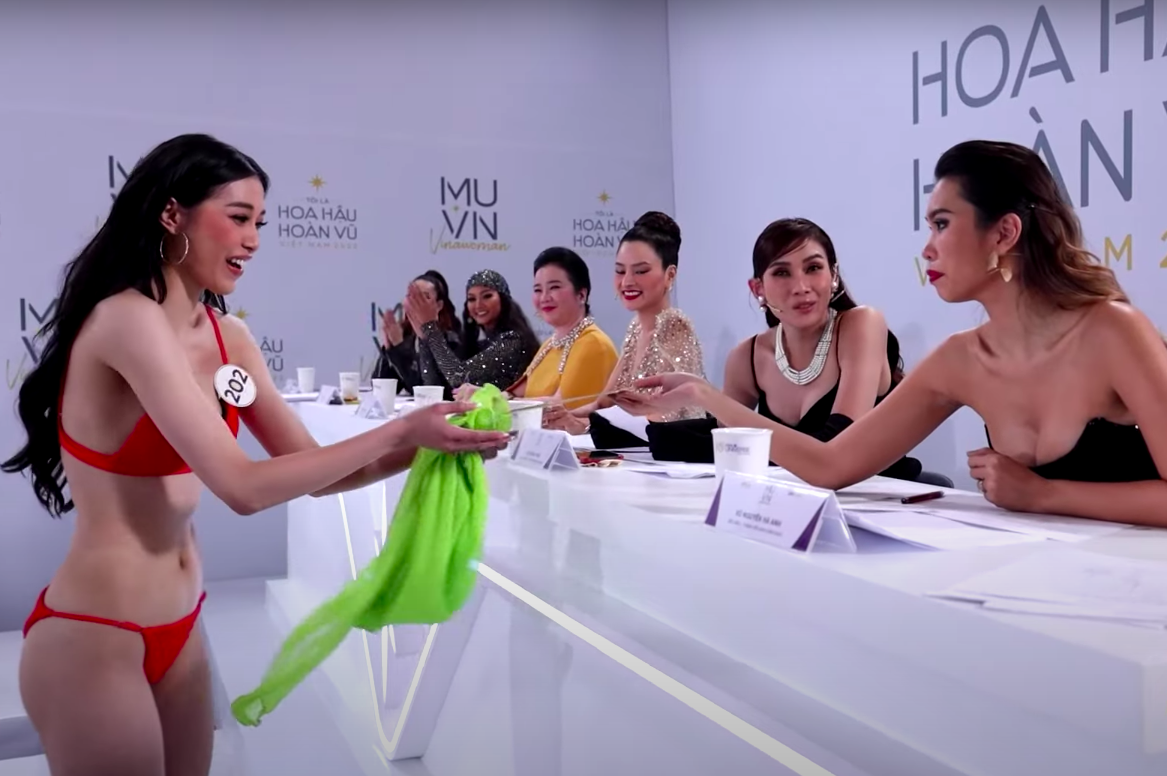 Nguyen Hoang Yen – golden ticket from Ms. Xuan Trang
In particular, the owner of the second golden ticket – Nguyen Hoang Yen (SBD: 247), from Quang Ngai, has been to 13 different countries. Having worked in Europe, Hoang Yen had an excellent exam and received positive compliments from Ms. Xuan Trang – Head of the Jury. When asked to "Tell the world one thing about Vietnam, what would you say and in English", Hoang Yen strongly: "Being the contestant with the shortest height Miss Universe Vietnam 2022, but you know what? I have never been disappointed in my ability, I came here to represent the wisdom, people and aspirations of the Vietnamese people. I am here to represent Vinawoman, this is our ideal." Hoang Yen was completely convinced and received the golden ticket from judge Xuan Trang.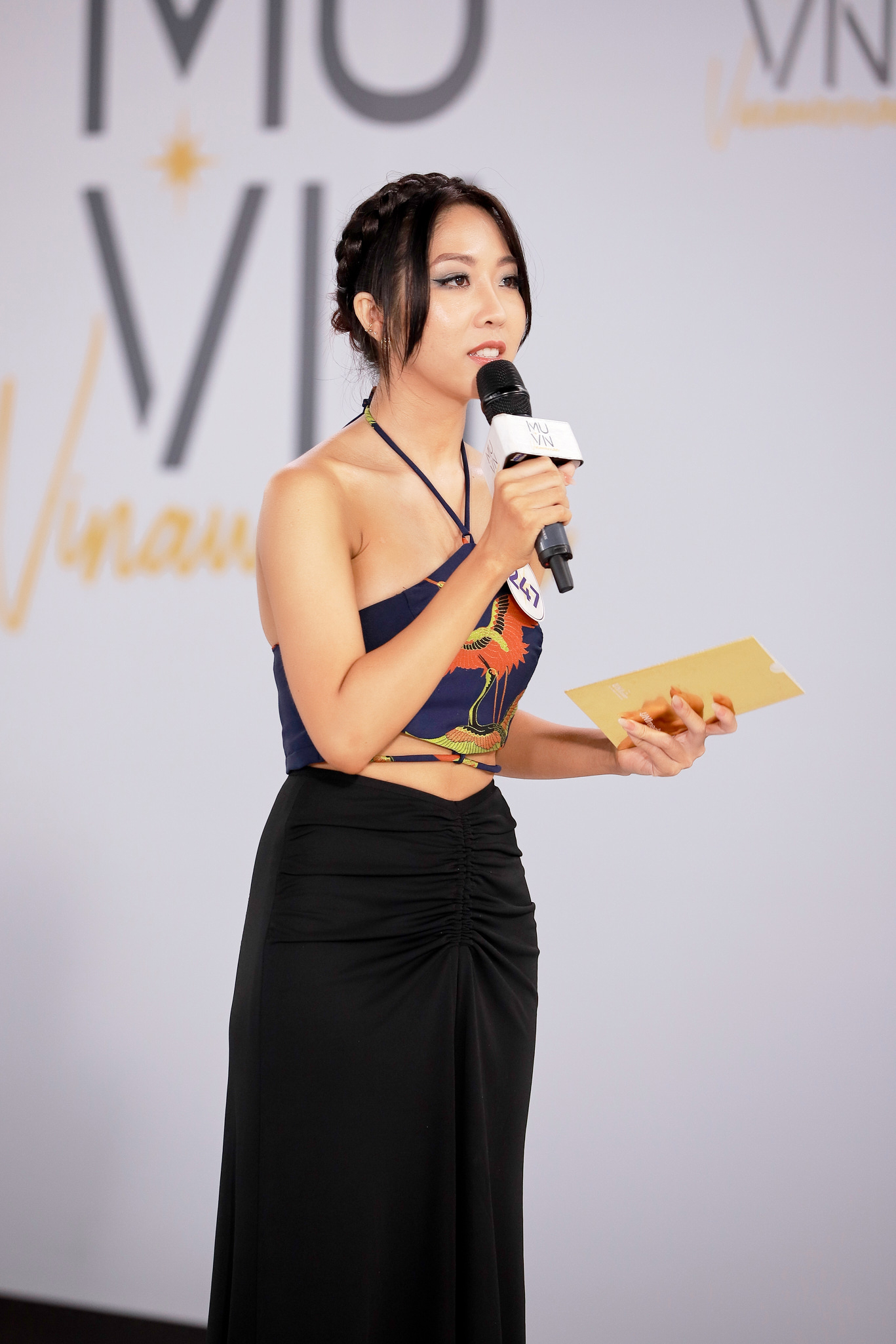 Nguyen Vo Ngoc Anh – golden ticket from runner-up Hoang My
The consecutive appearance of two golden tickets from the judges of runner-up Hoang My and Miss H'Hen Nie made the competition hotter than ever. Contestant Nguyen Vo Ngoc Anh, 19 years old, impressed Hoang My when conveying a meaningful message around eating disorder and her ability to revive her mental health. She also expressed an optimistic spirit when she felt happy even without a father, proud of having a brave mother who always loved and protected her.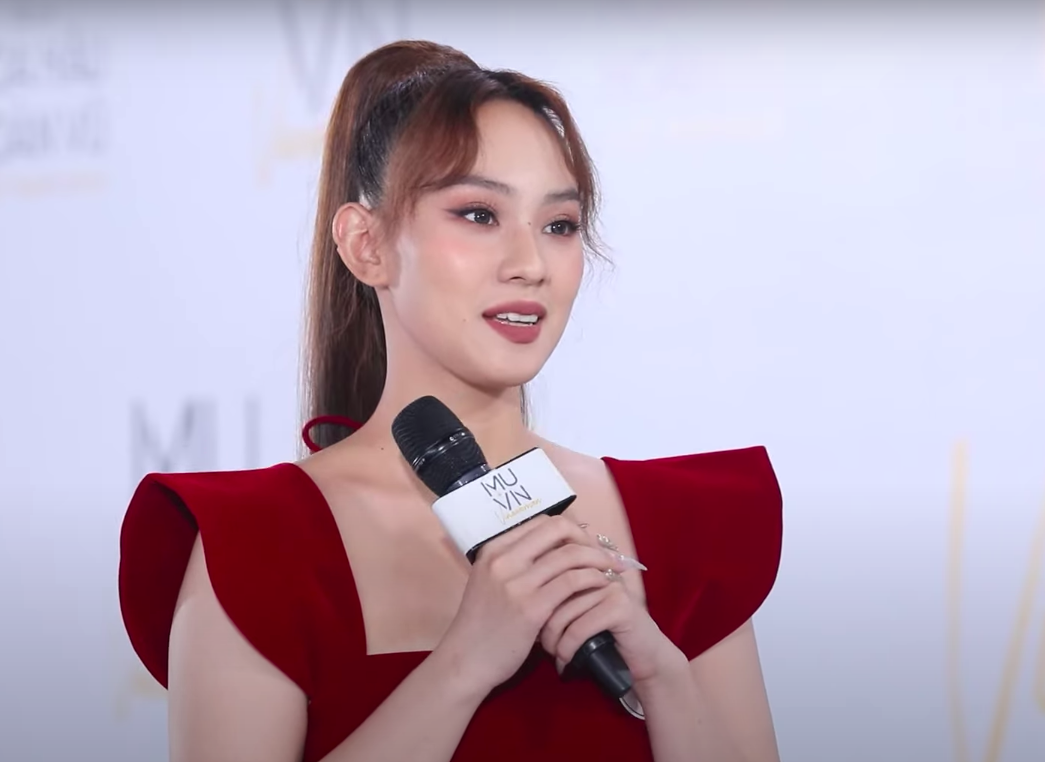 Sharing about the decision to award the golden ticket, Hoang My said: "Even though you have not met the standard in terms of body shape, with the story and energy you bring, Hoang My believes that you will be a strong opponent at the competition. and I want you to continue to accompany the contest."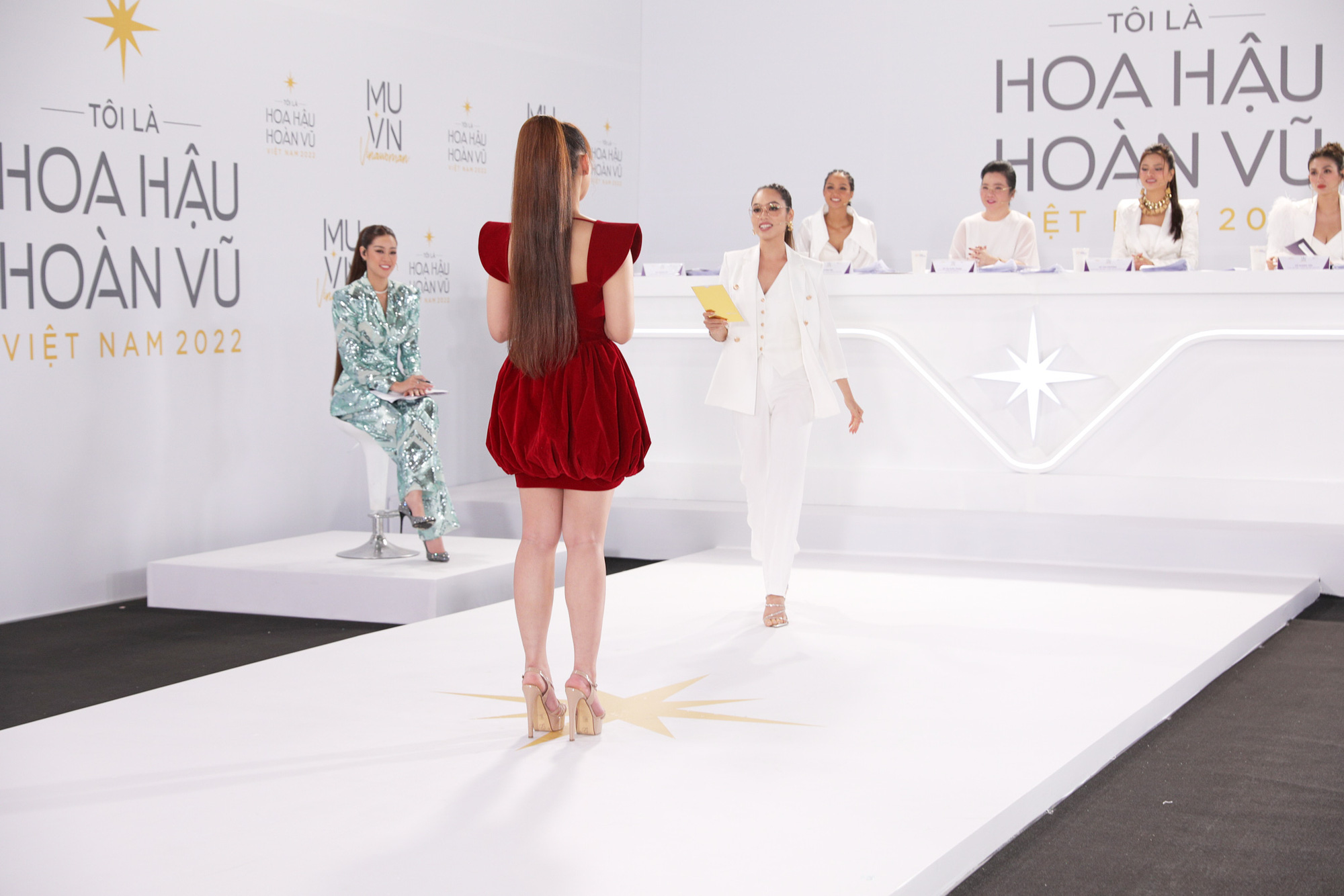 Nguyen Thi Ngoc Chau – Golden ticket from Miss H'Hen Niê
Contestant Nguyen Thi Ngoc Chau received compliments from Miss H'Hen Nie for her "casual and confident" performance, Ngoc Chau showed her strength when she was confident and mastered the stage well. Surprised by the decision to be eliminated from the competition from the judges, Ngoc Chau remained calm: "If it is the decision of the judges, I accept it". When participating in the contest and choosing to start from zero, there will certainly be risks and Chau chooses to face it. Before the challenge was eliminated, Ngoc Chau really scored when she kept her composure and exuded the rationality and strength of a woman. Therefore, she received a golden ticket from judge H'Hen Niê.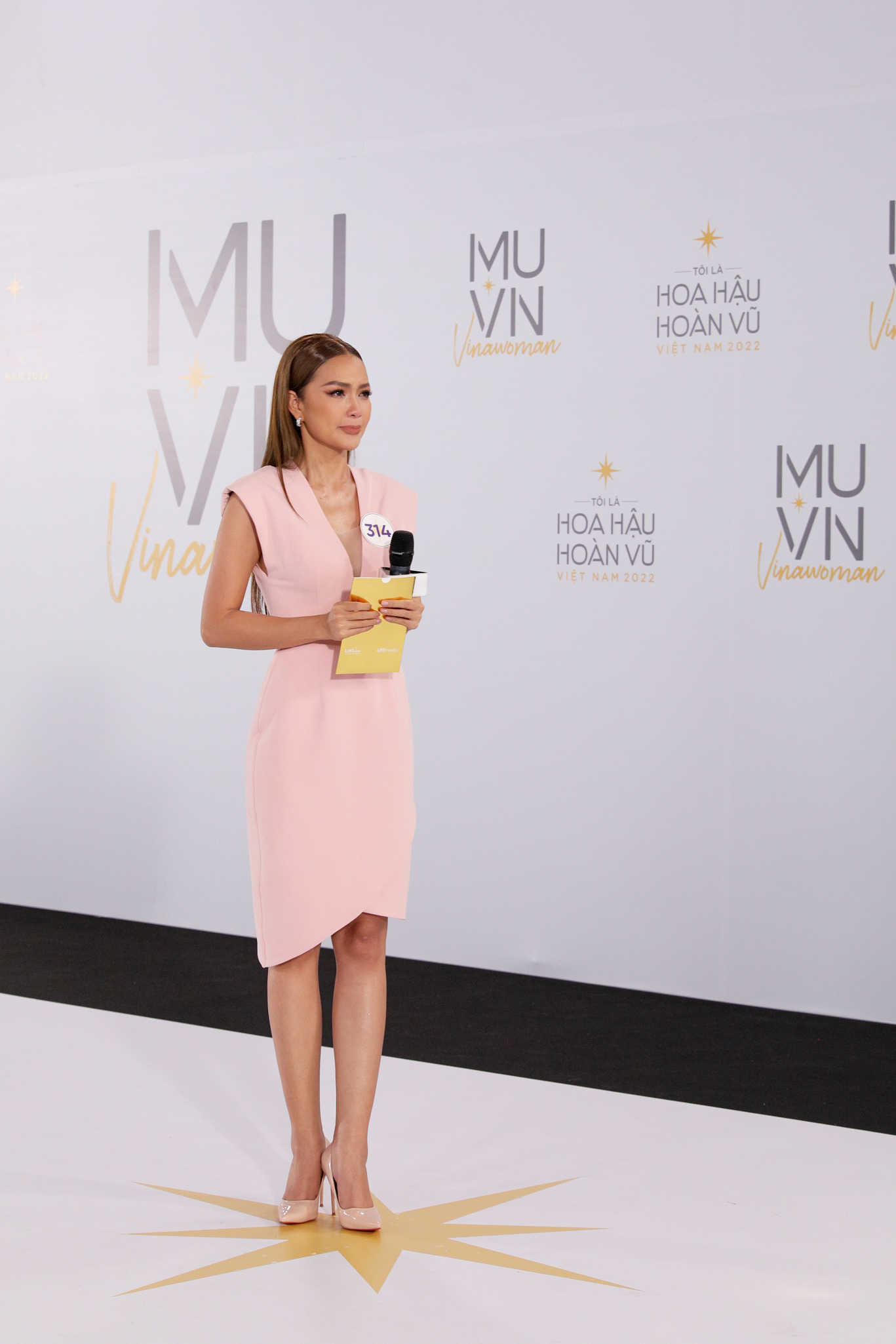 Le Thao Nhi – golden ticket from supermodel Vo Hoang Yen
Sharing strongly, contestant Le Thao Nhi (SBD 311) said that she has worked hard for the past 3 years, she built her own career and is proud of herself as a member. "rich woman" at the age of 27. When asked to give her opinion on the "female leader", the contestant had an extremely intelligent and delicate response, exuding the aura of a "female boss" as in its own answer. Thao Nhi's brave performance was highly appreciated. Although not possessing outstanding height, but before the excellent performance, judge Vo Hoang Yen decided to give her the golden ticket.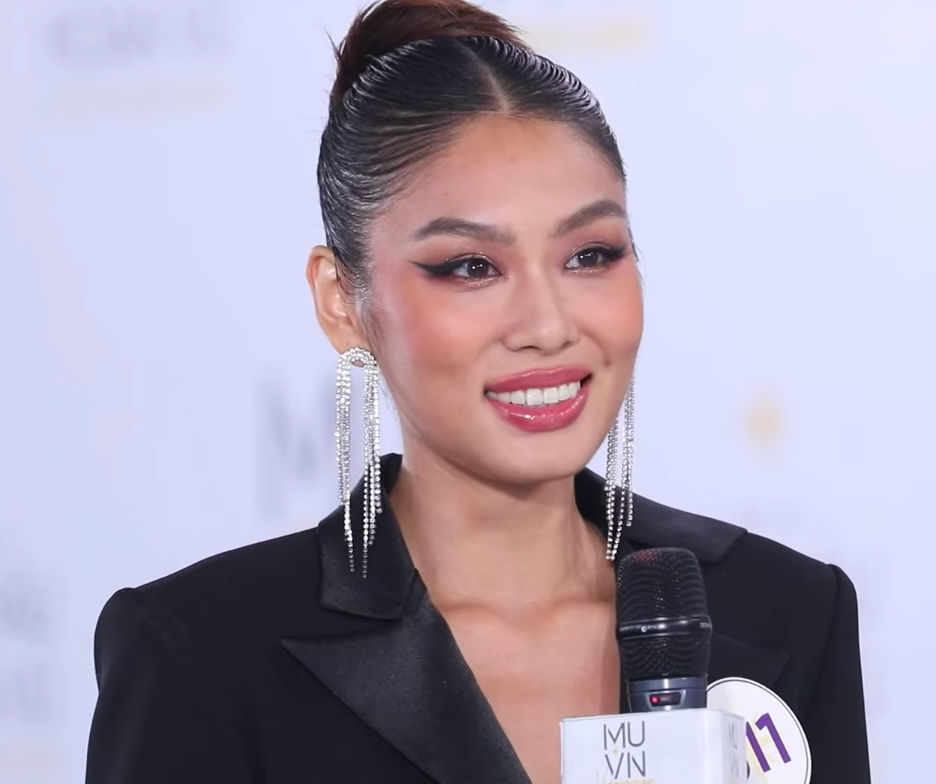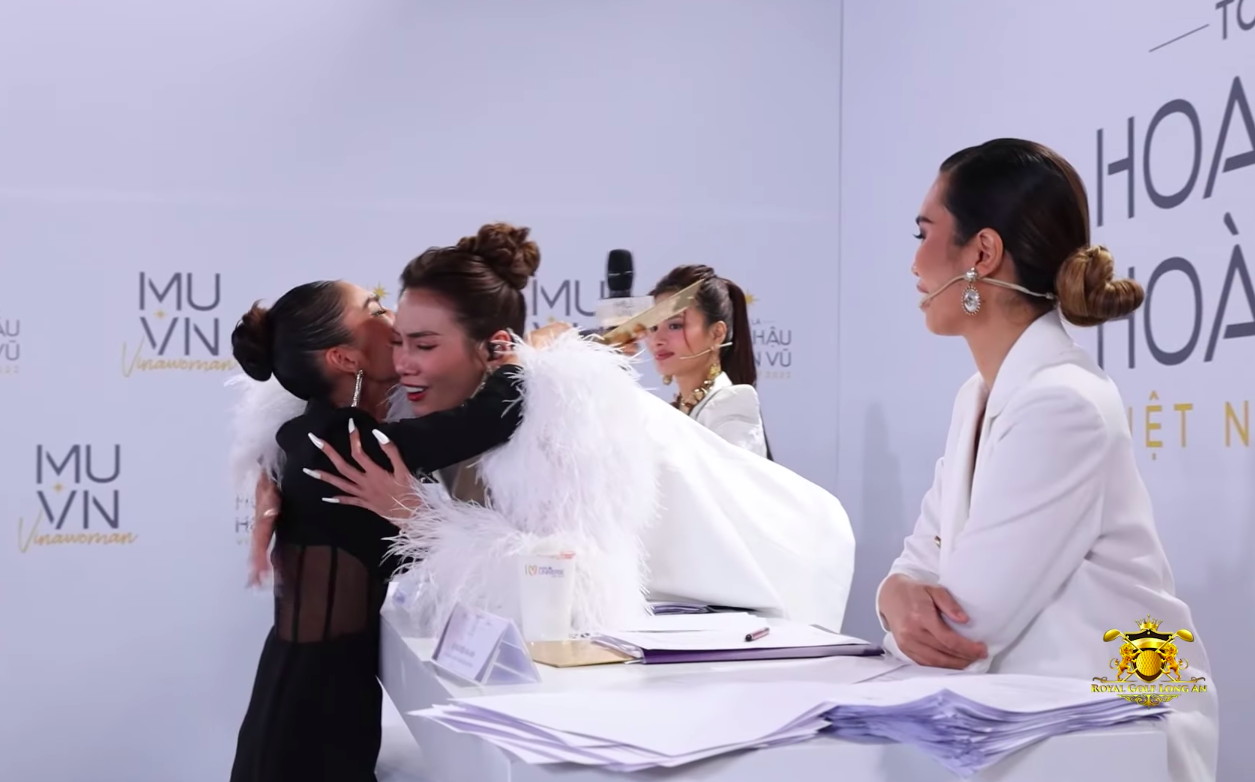 Nguyen Thi Phuong Thao – golden ticket from supermodel Vu Thu Phuong
Thanks to the confidence to break all beauty standards, Nguyen Thi Phuong Thao (SBD: 686) made the judges extremely impressed. With a sexy dance performance, Phuong Thao received the final golden ticket from judge Vu Thu Phuong. Next, she expressed her opinion, "There is no measure for the beauty of women all over the world, a full body or a slim body, they can completely decide, there is no standard measure. Which is a personal choice for each person." Supermodel Vu Thu Phuong was captivated by her energy and gave her advice: "Please pass this confident energy on to everyone – those who are still doubting themselves, each person has the right to beautiful in their own way".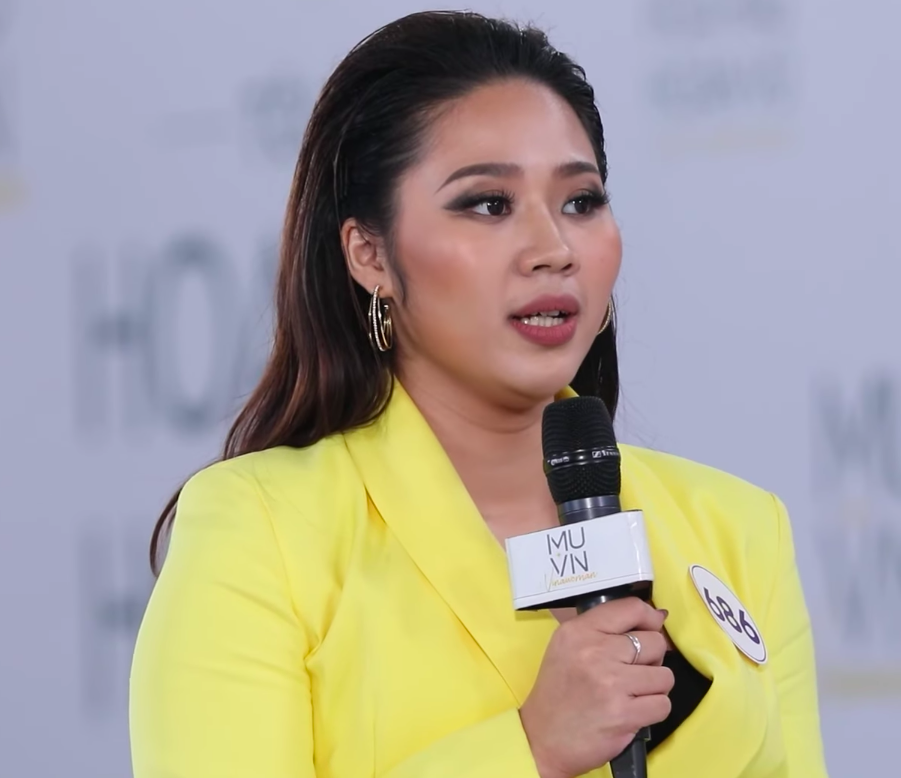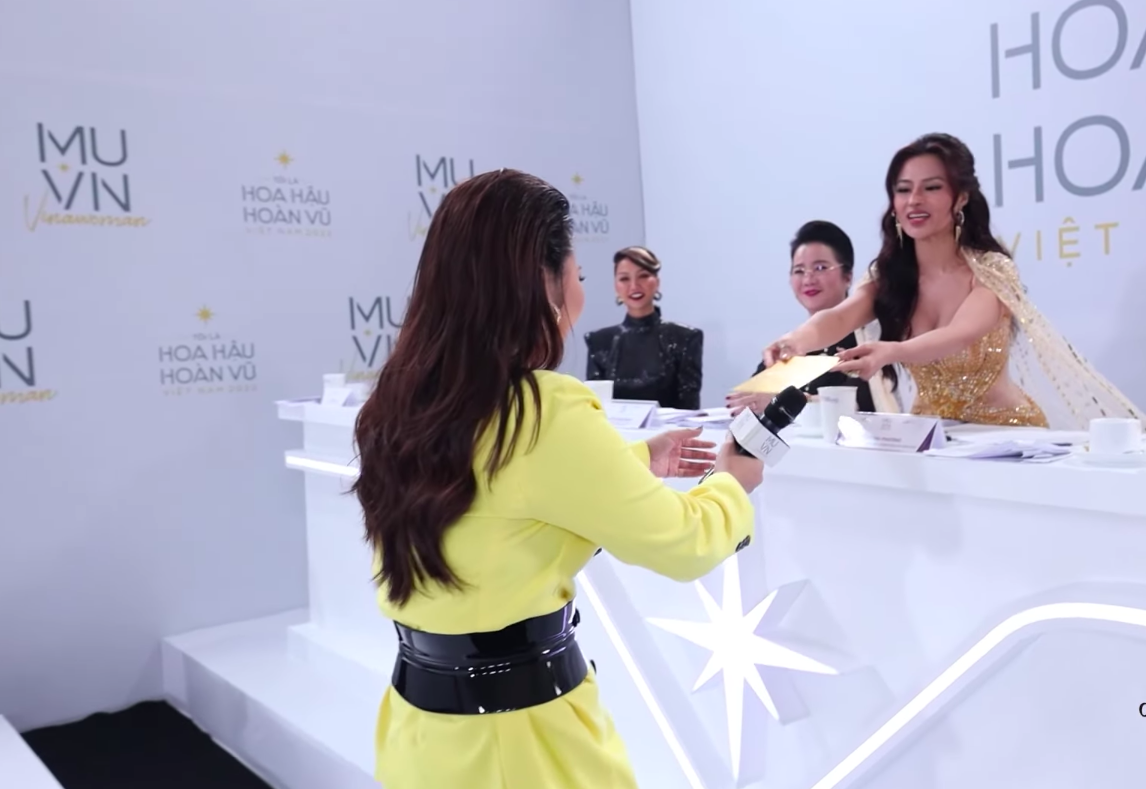 Do Nhat Ha – honorary golden ticket from the organizers
It was thought that he had to leave "empty-handed" because he did not conform to the exam regulations, Do Nhat Ha broke down when he suddenly received an honorary golden ticket from the organizers of the program. She is also the first transgender beauty to participate in the beauty arena of Miss Universe Vietnam! However, because she is a special contestant, Do Nhat Ha's achievement can only reach the top 16 in the end.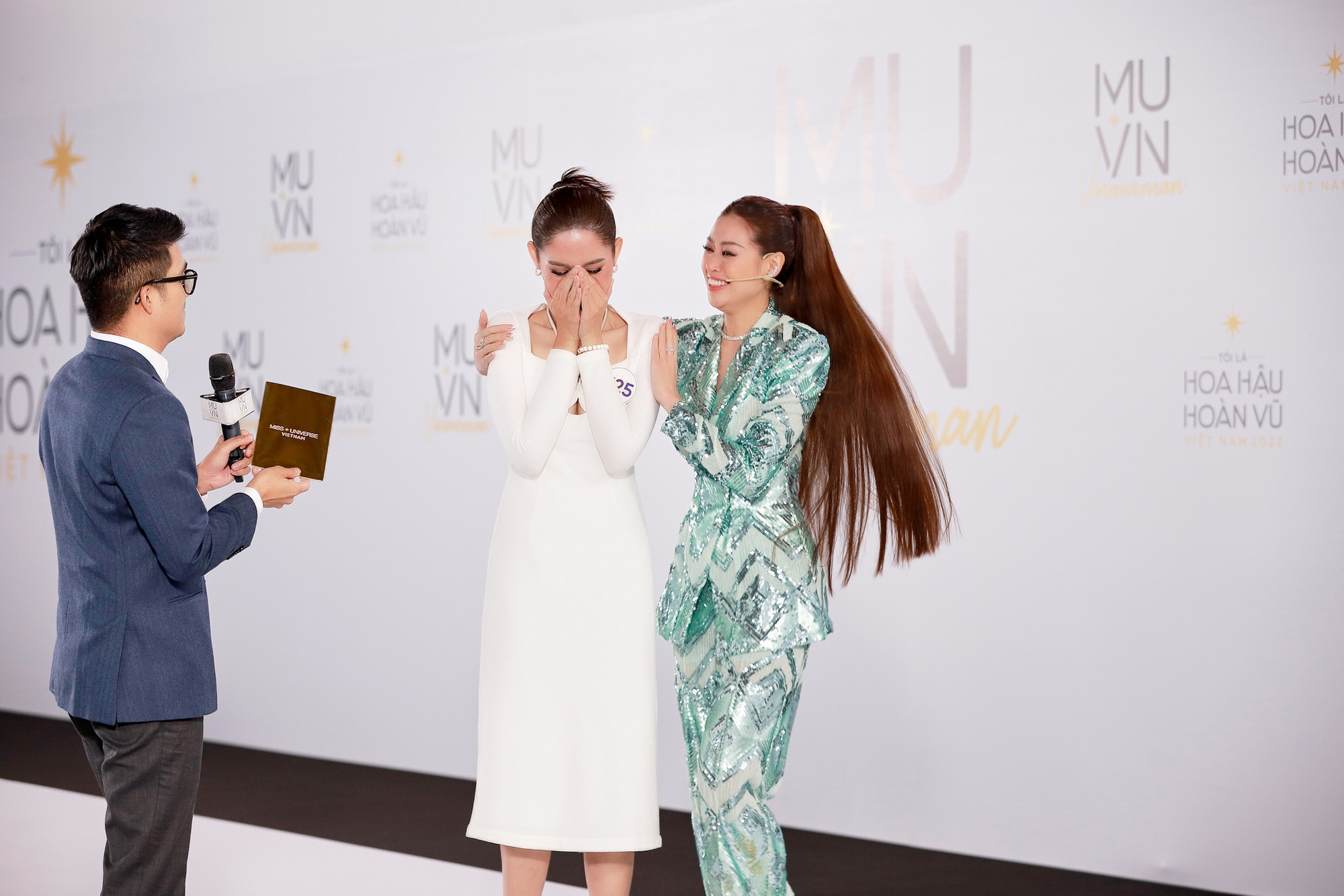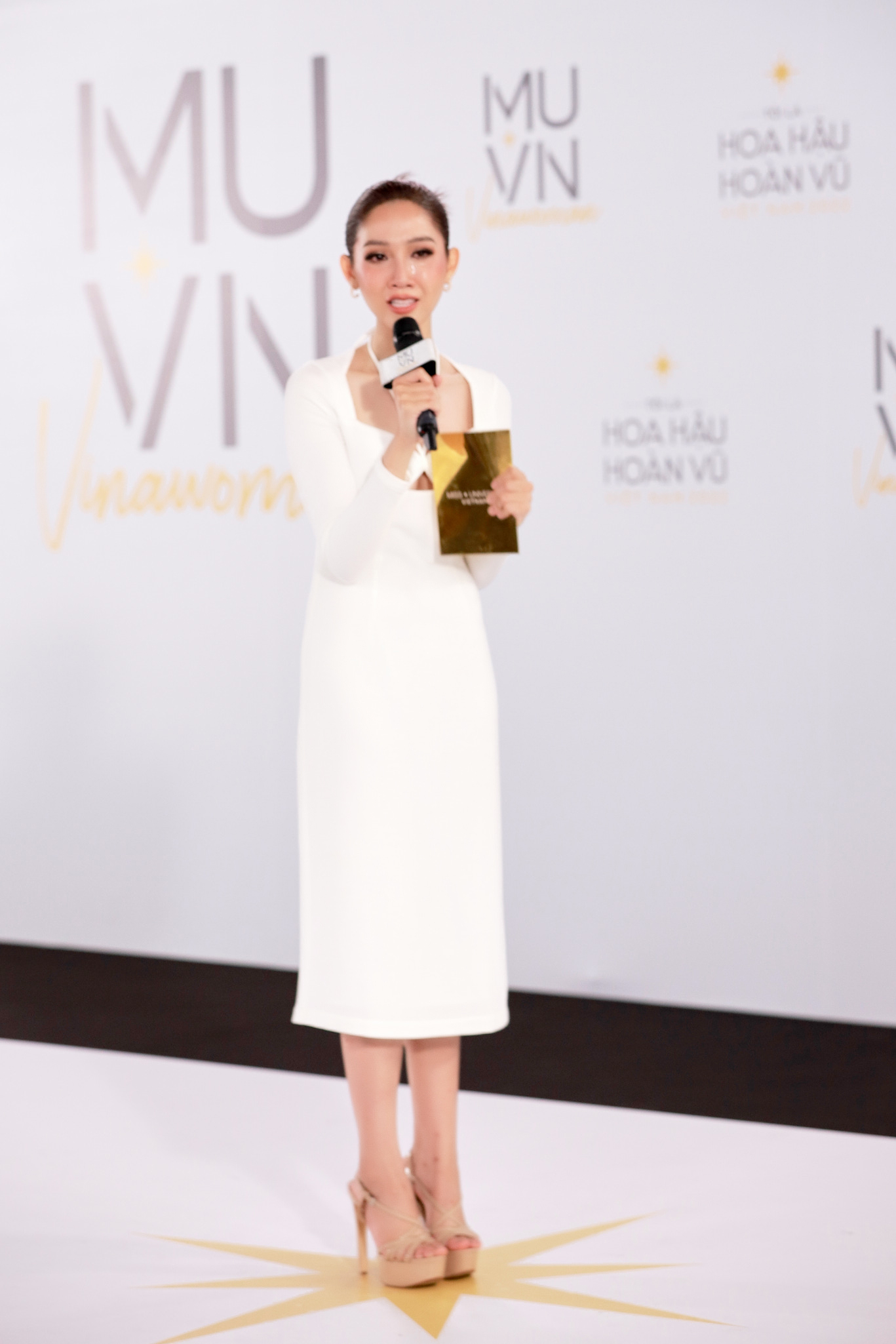 Photo: Miss Universe Vietnam
https://kenh14.vn/7-my-nhan-ve-vang-miss-universe-vietnam-2022-co-thi-sinh-ngoi-co-chuyen-gioi-mac-benh-tam-ly-va- thap-nhat-court-test-20220417125652662.chn
You are reading the article
There are oversized, transgender, psychologically ill and shortest contestants in the competition!

at
Blogtuan.info
– Source:
Kenh14.Vn
– Read the original article
here