Du Lịch
Tourists flee in panic after huge explosion in Times Square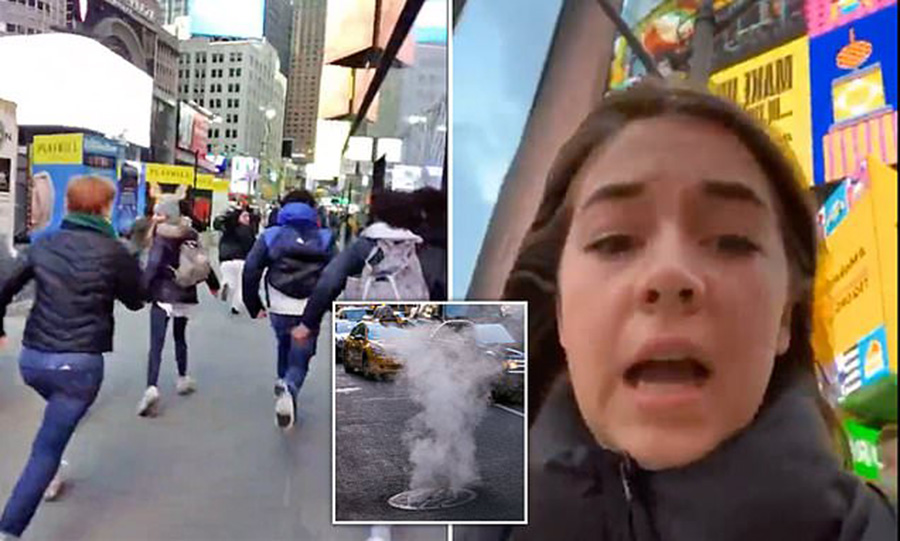 Tourists fled in panic from Times Square after the big explosion on the evening of April 10 (the morning of April 11 in Vietnam time). (Photo: DM)
High levels of carbon monoxide detected in an office building
Times Square is a major commercial intersection, dubbed the "Crossroads of the World" and a tourist attraction and entertainment center in the Manhattan heart of New York City. Times Square is formed by the intersection of Broadway (a system of 41 professional theaters) with Seventh Avenue (Seventh Avenue) and 42nd Street (42nd Street).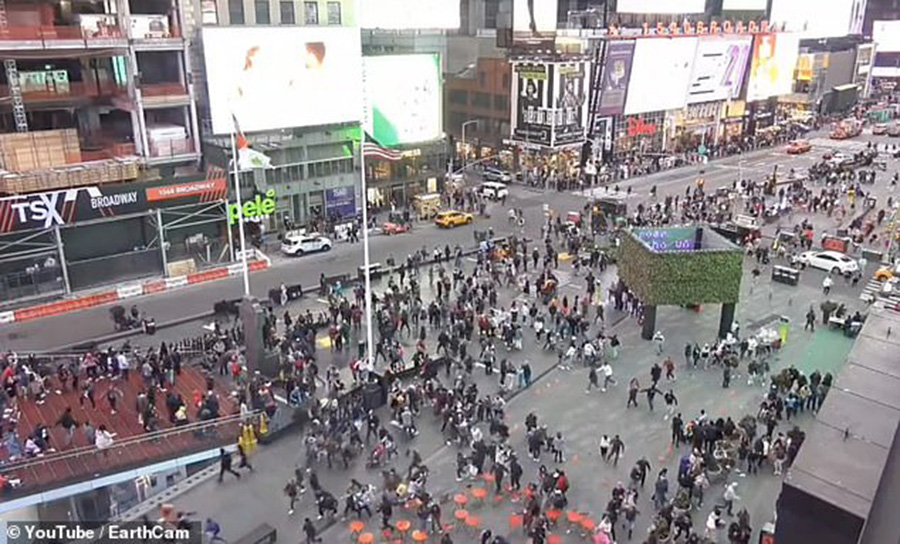 Clip from 24/7 EarthCam shows Duffi Square – the northern triangle of Times Square – crowded with tourists until Sunday afternoon, April 10. (Photo Youtube/EarthCam)
The big explosion happened at about 6:45 pm on Sunday, April 10 (April 11 morning Vietnam time) on West 43rd Street, near Seventh Avenue (7th Avenue). At that time, many New Yorkers and tourists flocked to Times Square to hang out and wait to see a show on Broadway.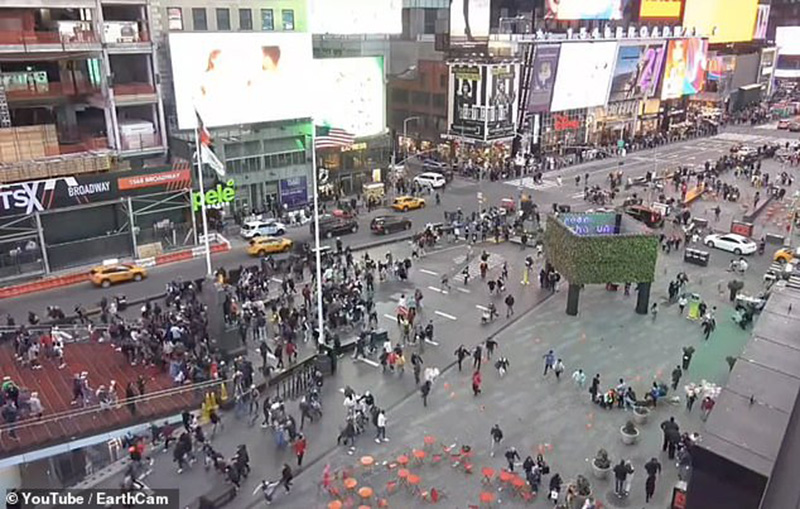 Crowds of tourists fled from Duffi Square on Times Square after a massive explosion on the evening of April 10. (Photo Youtube/EarthCam)
A loud explosion shook downtown Manhattan, but fortunately no injuries or property damage. Clips were later posted online showing crowds of tourists fleeing in panic from Times Square.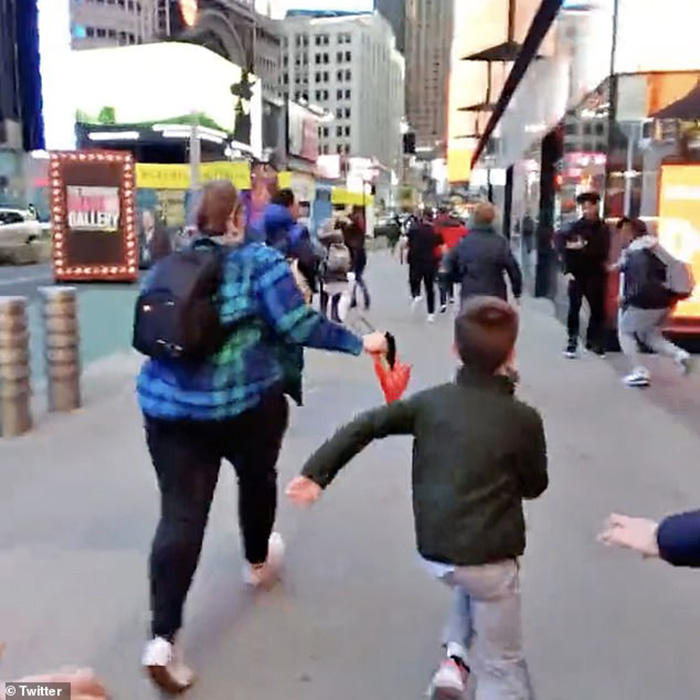 The incident on the evening of April 10 is reminiscent of previous shootings or terrorist plots on Times Square, causing crowds of tourists to panic and flee. (Photo: Twitter)
Police and forces from FDNY (New York Fire Department) and Con Edison (a major US energy company) quickly arrived at the scene of the explosion, helped evacuate people and tourists, and temporarily closed the area to prevent damage. investigation service.
Firefighters detected elevated levels of carbon monoxide in an office building at 229 West 43rd Street. They immediately lowered the levels in the building's basement and annex, then entered the building. at 9 pm.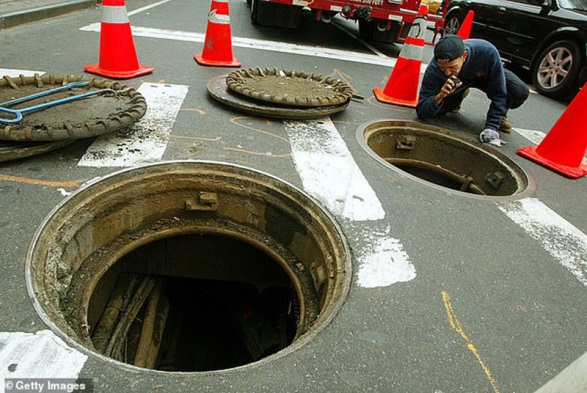 FDNY (New York Fire Department) staff investigated the cause of the explosion at the scene, where there were manholes located under the sewage drain. (Image: Getty)
Then Con Edison released a statement confirming: The incident in Times Square on the evening of April 10 was caused by a broken power cable, leading to an explosion and fire in a manhole. When firefighters arrived to put out the fire, black smoke rose from that manhole and two other manholes filled the surroundings.
New York is expected to welcome 8 million international tourists in 2022
After two years of sparse "traditional crowds" in Times Square and other popular tourist destinations, New York City finally has the groundwork to bolster hopes the nation's tourist arrivals will continue to grow. strong recovery in 2022.
Despite the fact that New York still lacks the main driver for the tourism boom as it was before Covid-19, because the influx of "big spenders" mainly from China is still not allowed to travel abroad.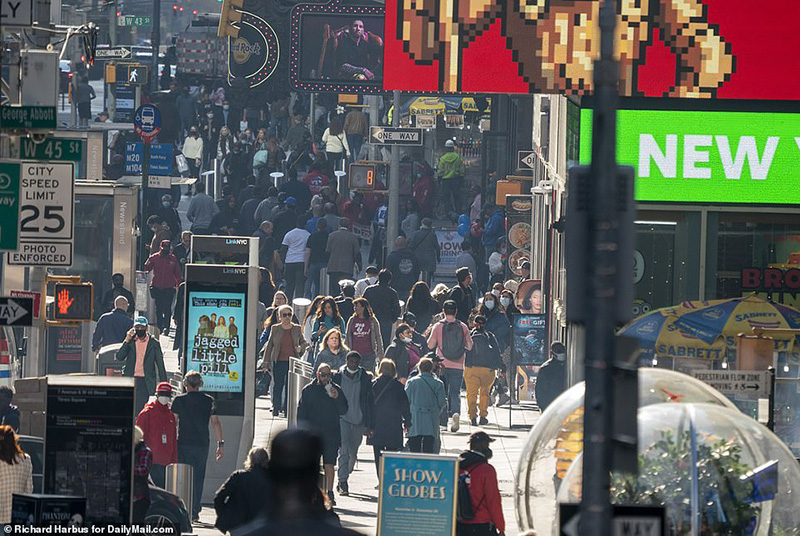 The image of the "traditional crowd" has returned on Times Square, after the United States fully reopened to international tourism from November 8, 2021. (Photo: DM)
The United States is fully open to international tourists who have been fully vaccinated since November 8, 2021, attracting a spike in the influx of tourists to the Big Apple (nicknamed New York City).
On that basis, the number of tourists to New York in 2022, according to a forecast just released by New York's tourism promotion agency NYC & Company on April 6, will increase by about 70% compared to 2021. to 56.4 million visitors, including about 8 million international visitors.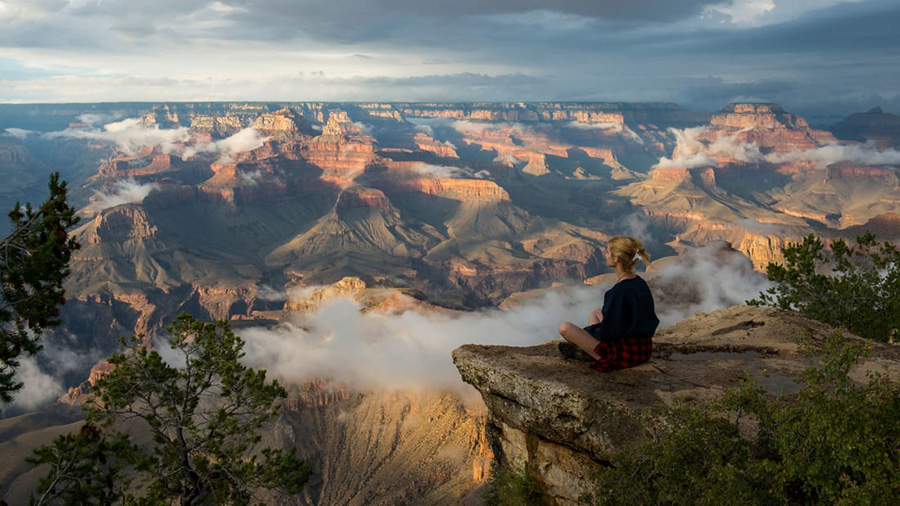 New York City is aiming for a full tourism recovery by 2024. (Image: CNN)
That number is still far below the 66.6 million tourists who visited New York in 2019, but it would bring New York closer to Mayor Eric Adams' goal of a full tourism recovery by 2020. 2024.
In 2021 tourists spend about $24 billion in New York. This number has increased by more than 50% compared to 2020, but is only about half of that of 2019.
You are reading the article
Tourists flee in panic after huge explosion in Times Square

at
Blogtuan.info
– Source:
danviet.vn
– Read the original article
here