Giáo dục
Life Style
What's different in the education of "baby shoots" in Montessori schools?
Parents' expectations of special education methods
The Montessori Method of Education is a pedagogy of children's education based on the research and experience of the Italian physician and educator Maria Montessori (1870–1952). This is a method with a special educational process based on sensory learning.
In 1907 she began her career as an educator when she was invited to organize a school in the slum resettlement area of ​​San Lorenzo, Italy. During this period she observed that children were completely captivated by objects and materials designed to aid sensory perception.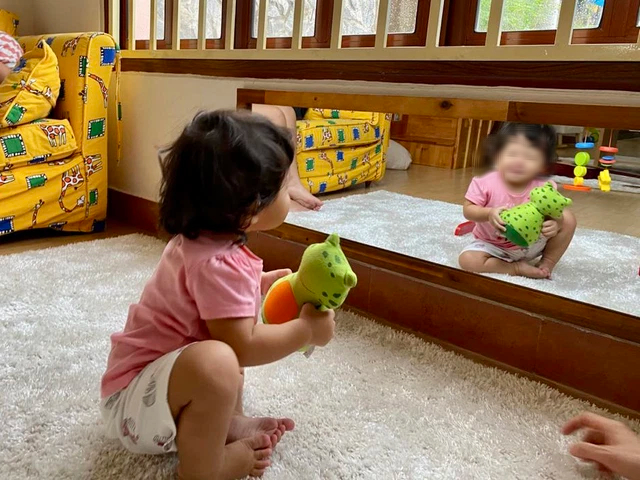 Dr. Montessori continues to develop specialized teaching aids that are used for children in environments that are appropriate and respectful of their unique characteristics. The Montessori method accepts the uniqueness of each child and allows the child to develop according to his or her own abilities and on his own time. Therefore, the organization of classes according to the Montessorri model must ensure respect for the individuality of each child and must arrange classrooms and lessons to suit the needs and purposes of each child.
The Montessori method is a pedagogical method that educates children by learning through their senses, valuing children's potentials and making efforts to develop this potential with a friendly educational environment, open to children. Professionally trained teachers accompanied by specially designed learning materials.
The Montessori method has been successfully applied by more than 5000 schools in the US, Canada, India… for more than 100 years. This educational method has appeared in Vietnam in the past 10 years and has received the support of a large number of parents and preschool teachers.
With Montessori's educational motto: "Study young to teach children better", in Montessori classrooms, children are actively learning, not following the teacher's lesson plan or having to do homework. Children are free to move around the room, choose their own activities and learn at their own pace. Teachers only act as guides and support children to complete their learning goals.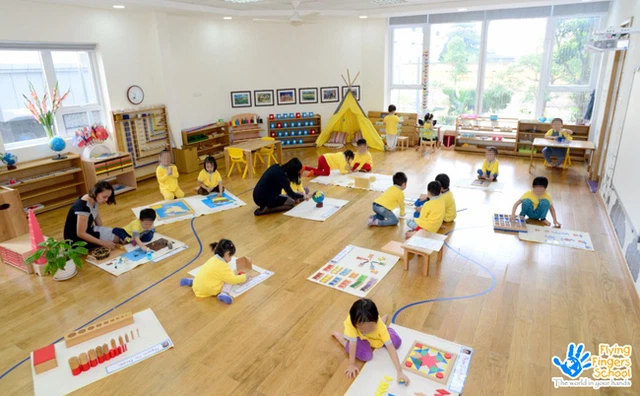 Thereby, children learn to be independent and discover and correct themselves. Receiving knowledge by instinct, children will absorb new things naturally and easily and will gradually grasp information consciously.
In particular, in the Montessori classroom, the children are divided into groups of 3 years old (from 1 to 3 years old or from 3 to 6 years old) and have teaching methods suitable for each stage of the child.
The Montessori method is recognized by the international community, and it has been applied in many countries around the world. In 1929, Montessori founded the organization AMI (The Worldwide Association of Montessori), to 'maintain the integrity of her educational motto, and ensure it persists even in her death'. AMI has so far continued to maintain teacher training classes, using learning tools designed by Mrs. Montessori and later developed by her son Mario Montessori.
Montessori school tuition is from 5-12 million VND/month, many parents still choose for the future of their children
According to a survey, the tuition fees of preschools applying the Montessori method are not cheap, ranging from 5 million/month to 12 million/month. For example, the tuition rates at some preschool systems applying the Montessori method in Hanoi are chosen by many parents, such as:
– Koala House Kindergarten, taught under the guidance of the American Preschool Education Organization NEYC and High Scope, has a tuition fee of about 10 million VND/month.
– Sakura Montessori International Bilingual Kindergarten applies the Montesori education method combined with an integrated English program, life skills education with a tuition fee of about 8-8.5 million VND/month.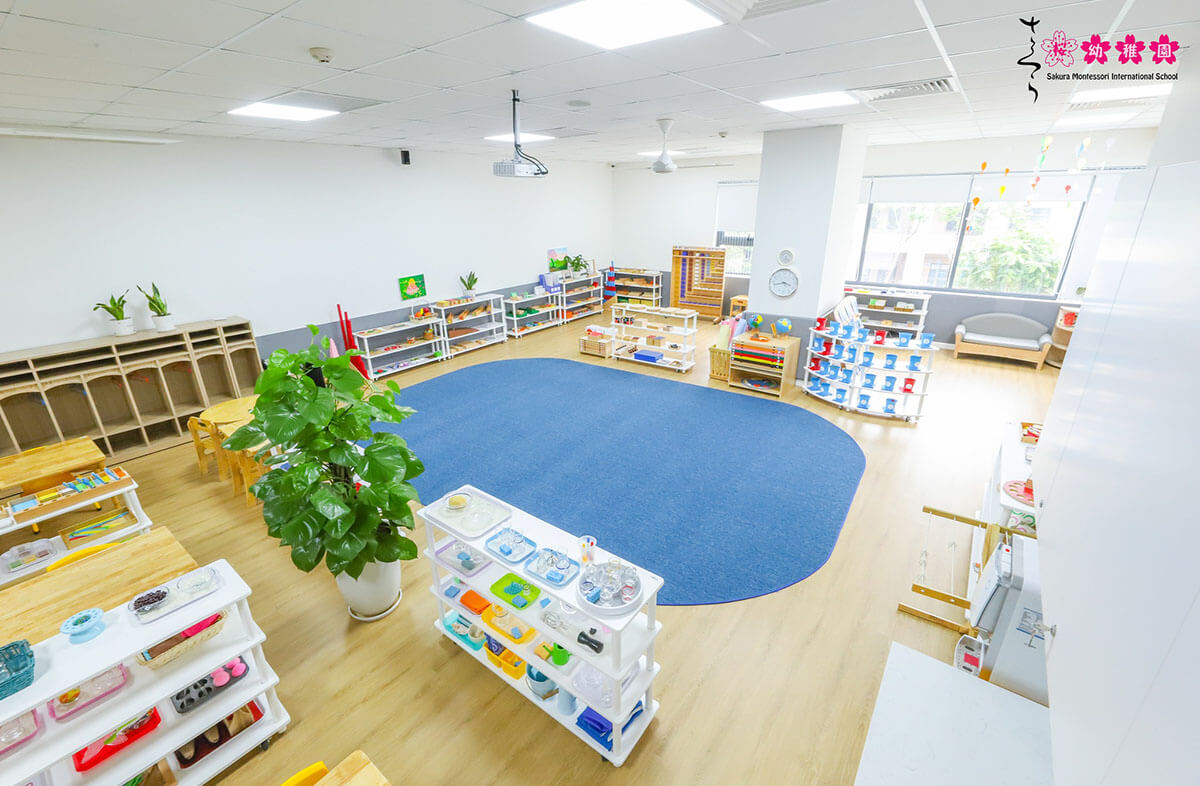 – The Flying Fingers Kindergarten applies the integrated Montessori method with classes in English, Music and Moment, artistic talent, etc., with tuition fees ranging from 6 to 8.2 million VND/month.
– Harvard Montessori School applies an early education program of 3 systems: Bilingual Montessori, Montessori Grapeseed and Montessori Little Seed with tuition fees of 4.5 to 6 million VND/month.
This tuition fee does not include other costs such as reservation fees, registration, uniforms, maintenance of facilities, late care fees or home pick-up service.
In fact, the cost to organize and operate a Montessori classroom is higher than that of a traditional classroom because teachers must meet the requirements of training and certification, the cost of teaching materials and equipment. The classroom's interior is also higher than that of conventional classrooms.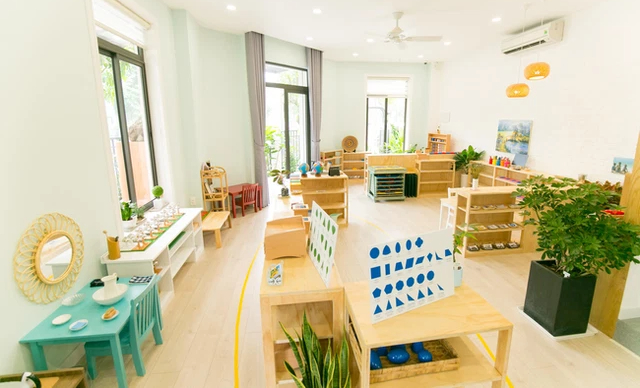 However, on forums and closed review groups about preschools and primary schools, parents are very interested in schools that apply the Montessori method. Currently, parents when choosing a preschool for their children are very interested in educational methods, facilities and teachers…
In addition to the children being well cared for, educational methods to help children develop their intelligence, skills, independence, and having a play space are important criteria. Therefore, despite the high tuition fees compared to traditional schools, Montessori schools are still one of the choices worth considering for parents to lay a good foundation for their child's development.
Synthetic
Lapis
You are reading the article
What's different in the education of "baby shoots" in Montessori schools?

at
Blogtuan.info
– Source:
Afamily.vn
– Read the original article
here