The lovely 4-level house in Buon Ma Thuot (Dak Lak) is a filial gift that the 4 brothers and sisters of Minh Thanh (born in 1989) give to their beloved mother. The house has a small area, only 3x8m but full of functions, especially designed by the daughter according to the requirements and preferences of her mother, at a very reasonable cost.
Overview of the house given to my mother with a lovely minimalist design, the construction cost is only 150 million VND.
The house was completed in 1 month, cost 150 million
Ms. Minh Thanh said that she is doing financial investment, real estate and coffee business. Because of the nature of the job, and having a passion for building and designing houses, 8X directly supervised the construction of the "Mother's house" project.
She said: "Initially, I suggested that my mother move to a new house. But she prefers to stay in the old house because anyway, my family has lived here since 1990. This place is associated with childhood memories of siblings. This house has a reputation for being remodeled, but I almost built 95% new, only using some iron frames and old floors to cut costs."
It took the brothers a few years to convince their mother to allow them to remodel the house because elderly people are often afraid of construction, fear of costly and troublesome work. The old house is too shabby, contains a lot of things, so the children and grandchildren are also afraid to return, often only visiting a little but not staying for a long time.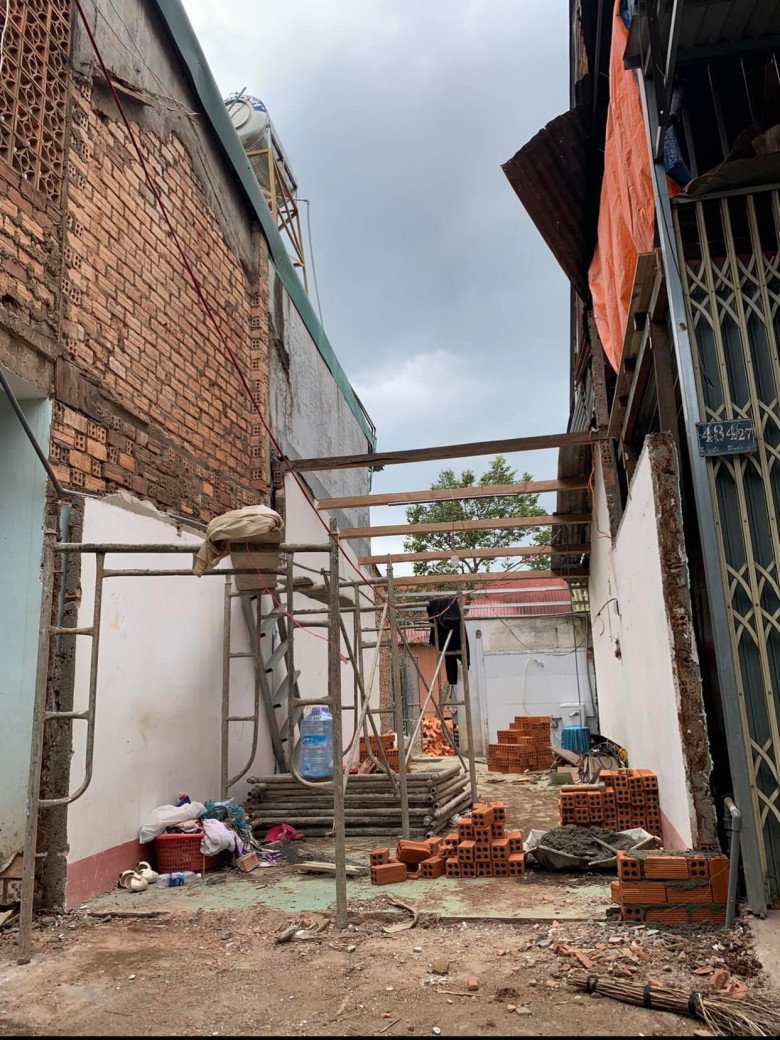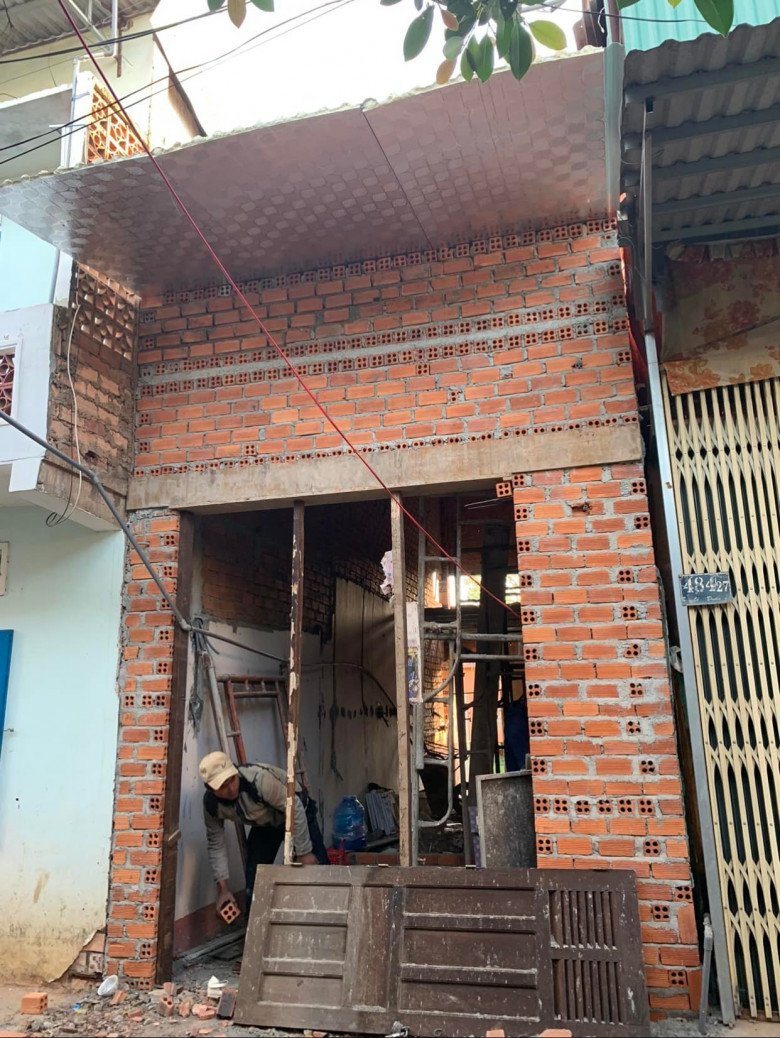 Before building a house, Ms. Thanh consulted some mini house models with Japanese minimalist style. The construction period lasted 30 days with the total cost including the interior of 150 million VND. This super saving price surprised many people. Ms. Thanh said: "The low cost is also thanks to me directly designing, supervising construction and importing materials. All are calculated very meticulously. Because I specialize in construction, I can get some furniture at original price. In addition I have experience in arranging the squad, so everything went relatively smoothly, smoothly and quickly, without many costs incurred."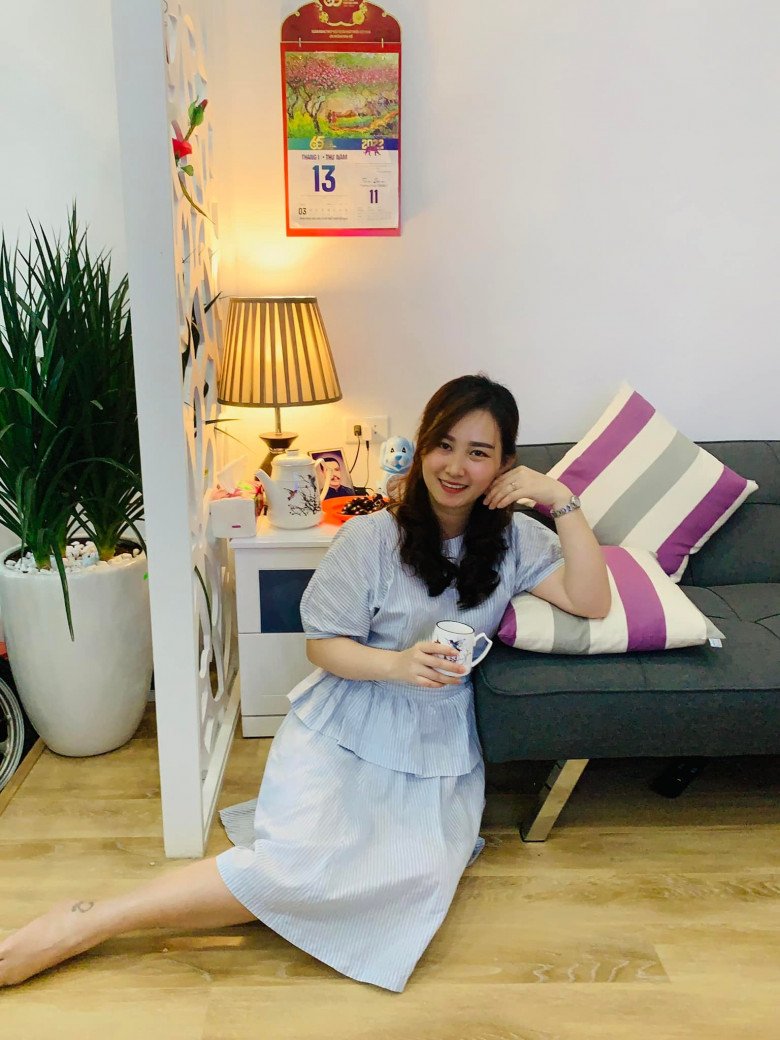 Ms. Minh Thanh personally designed and supervised the construction of a house for her mother.
Mom's house, so every detail is taken care of for her sake
The house consists of a living room with a sofa bed as a bedroom for the mother, a kitchen and a mezzanine designed as a separate space, for the brother to come home from time to time. Ms. Minh Thanh takes advantage of natural light and optimizes space by simply decorating the interior, using light colors and decorative partitions.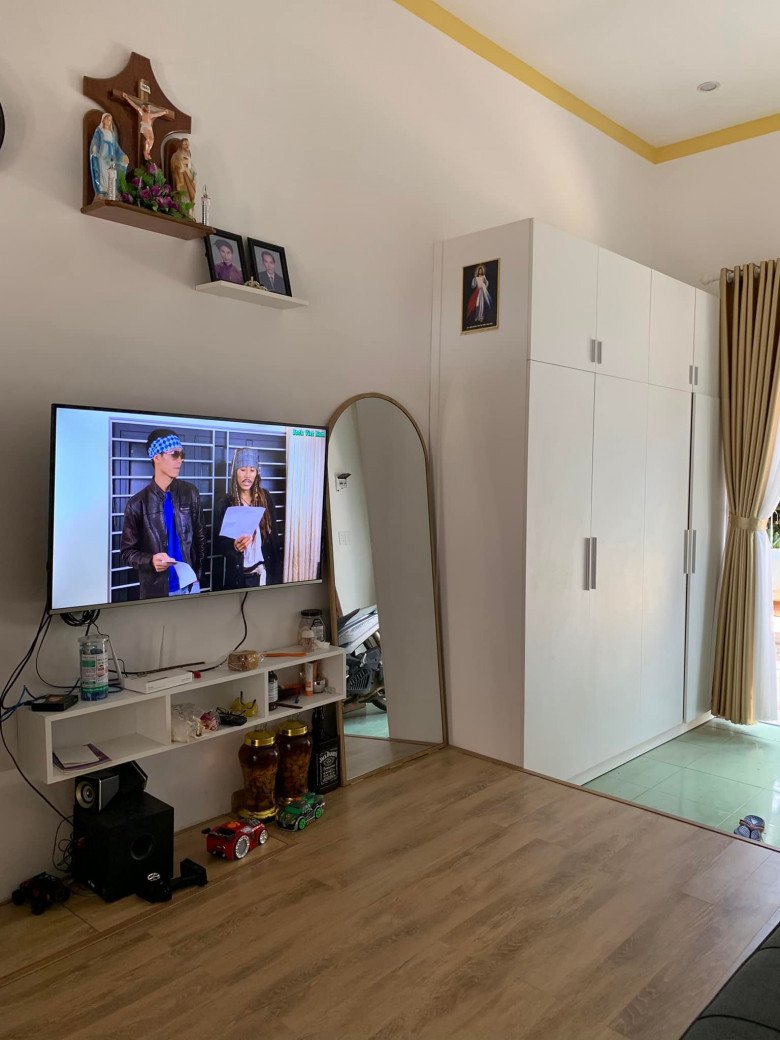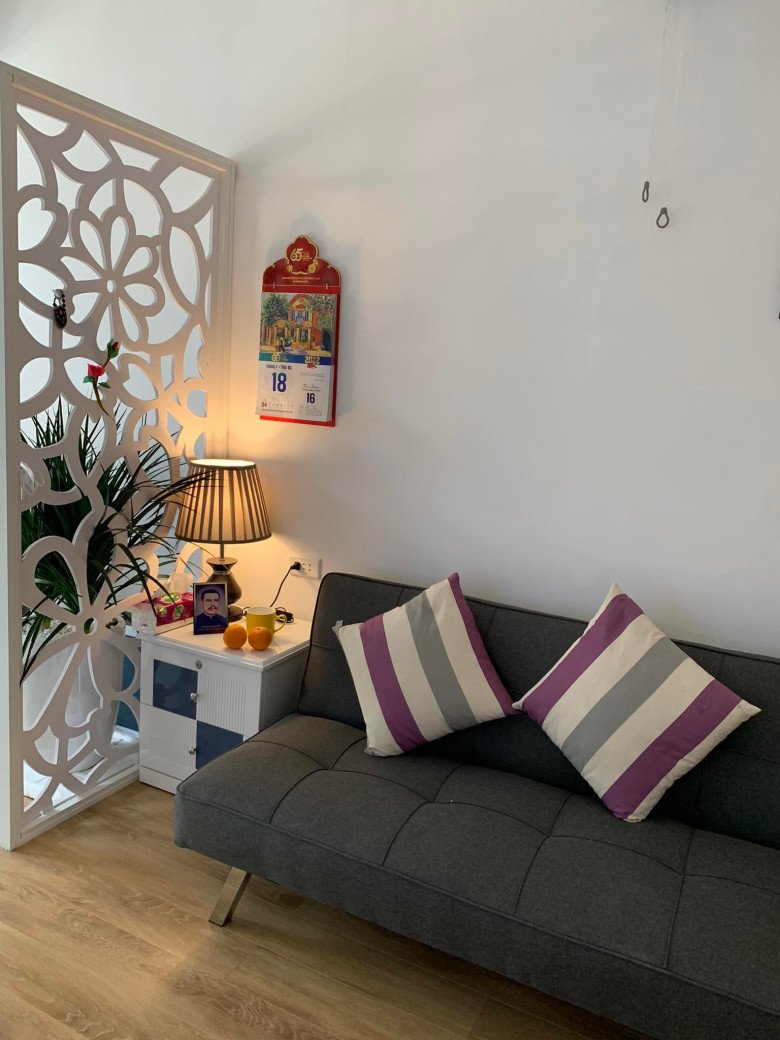 The living room is designed to both receive guests and serve as a bedroom for the mother.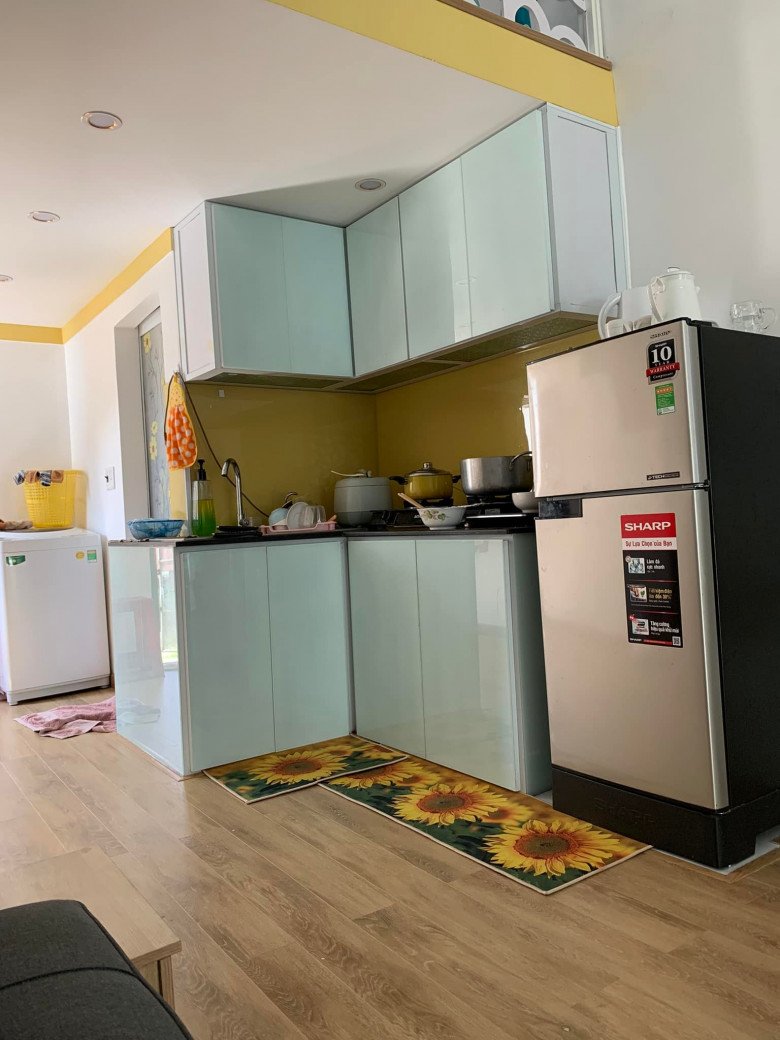 Nice small kitchen, with candy tones.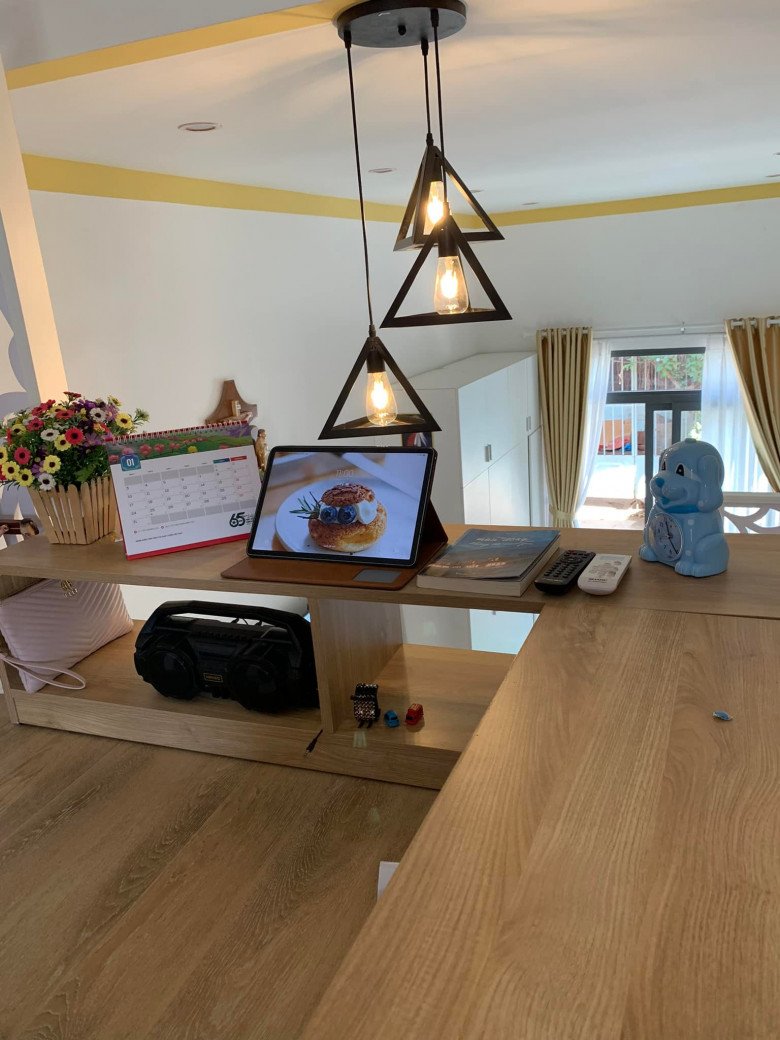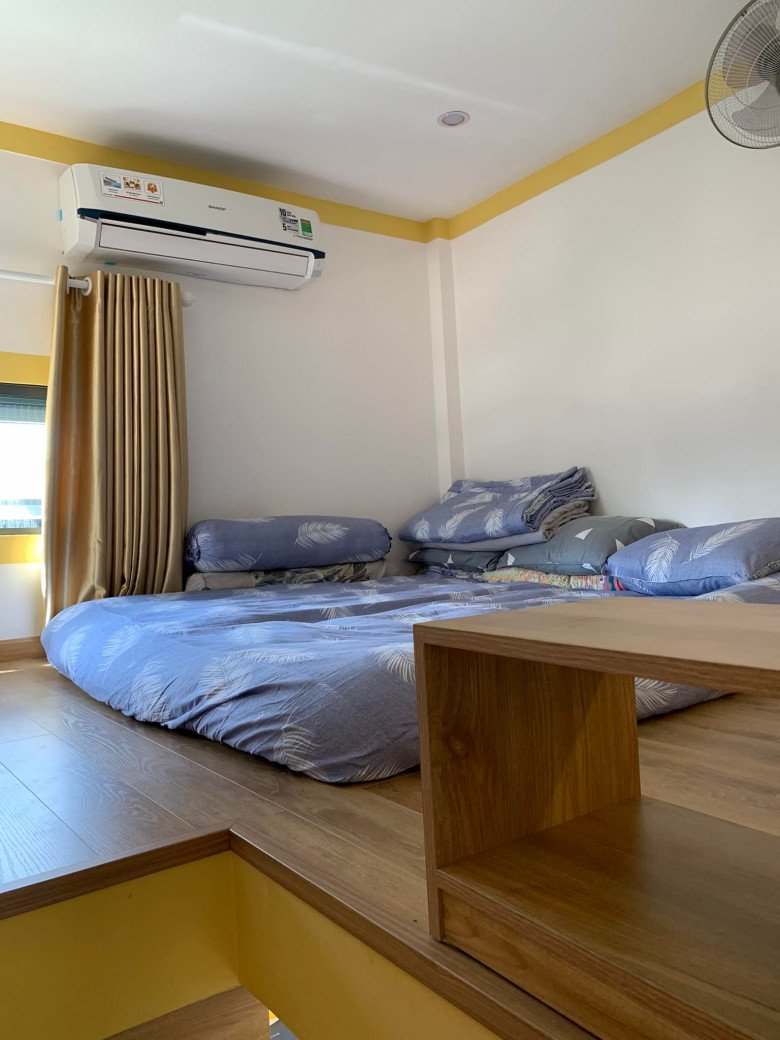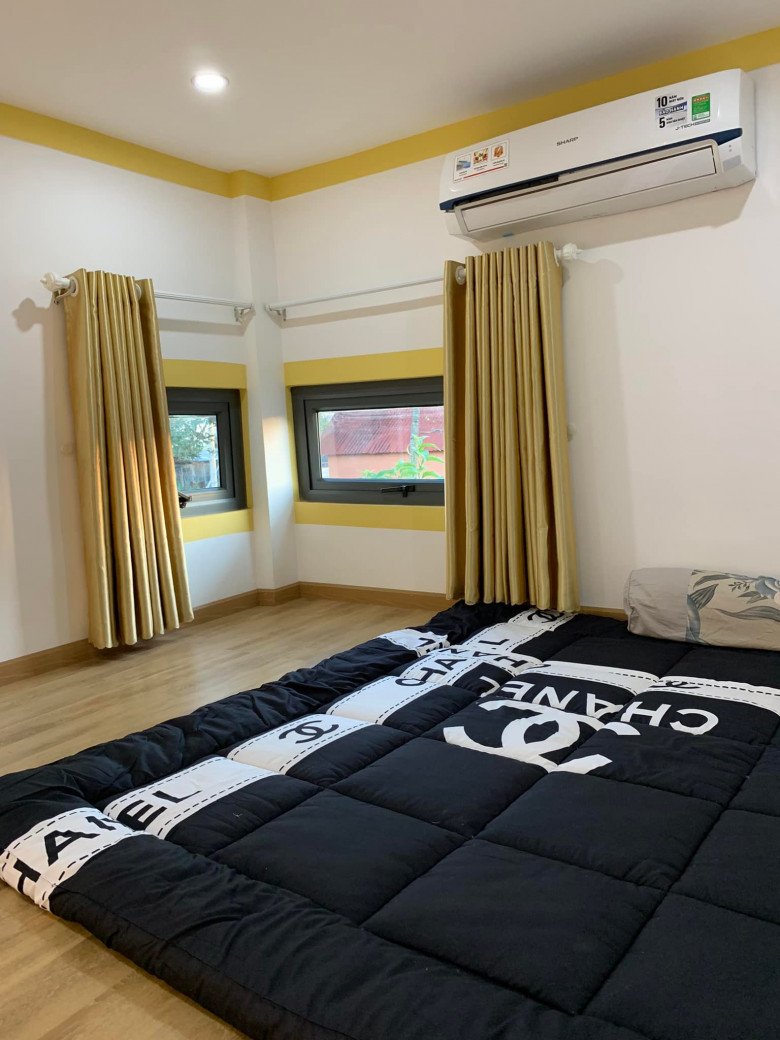 The mezzanine takes in natural light from the large glass doors.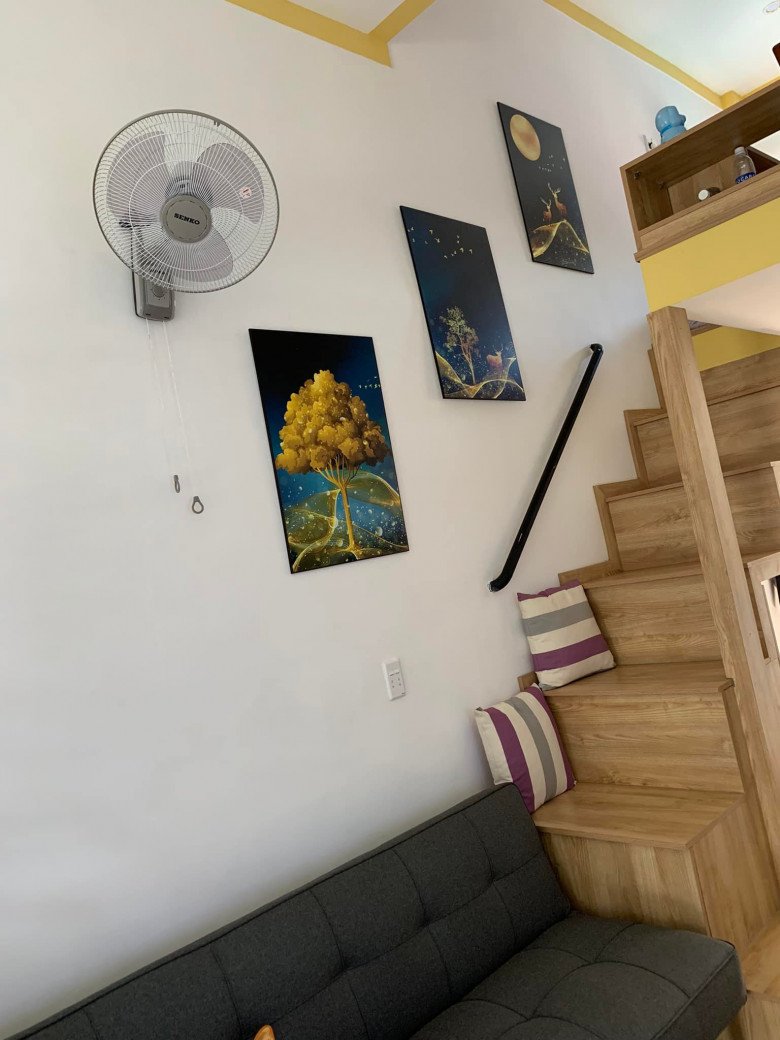 The stairs leading to the mezzanine are beautifully decorated.
For the purpose of building a house for her mother, it was designed by her daughter herself, so every detail is extremely thoughtful. For example, my mother has a hobby of storing things, so she arranges a lot of wall cabinets. Especially due to the forgetfulness of the mother, the house only makes glass doors, does not install iron frames and uses 2-layer curtains to ensure privacy.
She said: "Neighbors have broken the door many times because my mother forgot to turn off the stove. This area is relatively safe, the neighbors are right next to the wall, so I designed it like that so that if there is an incident, I can still handle it in time."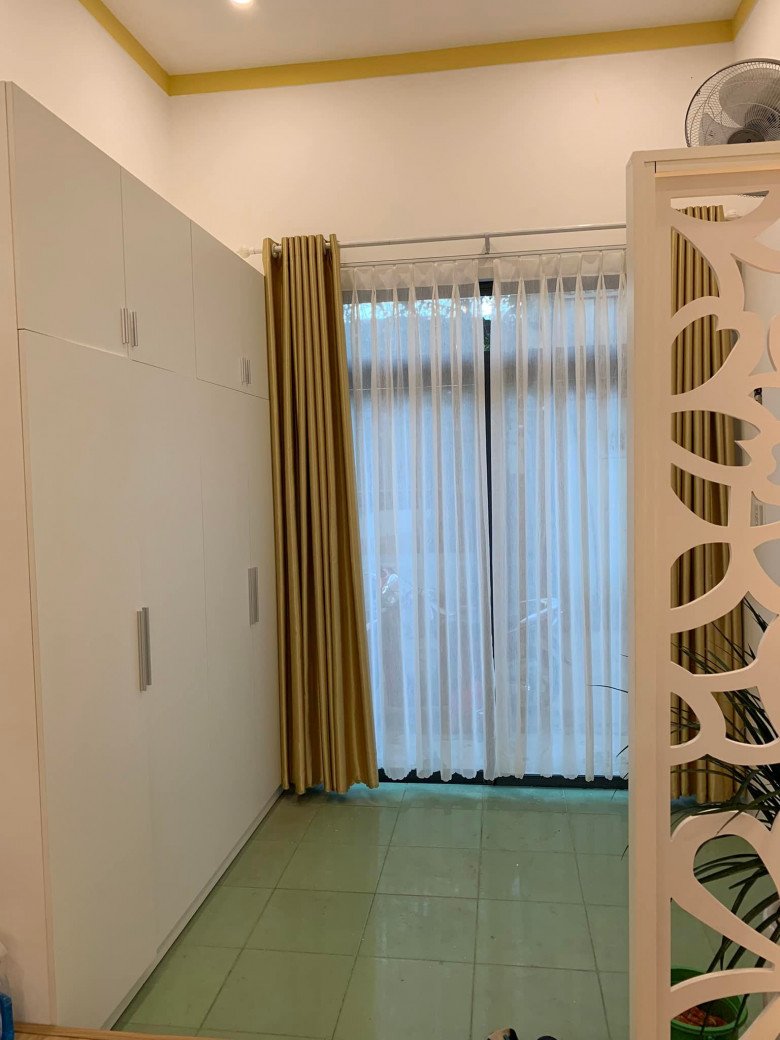 The house has a large storage cabinet, using glass doors and 2-layer curtains to suit the needs and preferences of the mother.
When her mother agreed to let her remodel the house, Ms. Minh Thanh used to feel a lot of pressure because her mother was easily influenced by outsiders, often wondering why she built like this but not like that or acted like she didn't like it. idea. The siblings must constantly encourage their mother and wholeheartedly support Ms. Thanh. After the house was completed, everyone complimented, the happiest thing was that the mother was extremely satisfied.
"Many people passing by saw the house as cute, so they asked to visit and learn. Mom was very happy! Since the house was completed, the children often come back to cook and even sleep. I myself am really happy. Because I built a house for my mother, it is both filial piety and an extra place for the siblings to return to when they are tired. Mother has worked hard so it's time for her to rest in a room. nice and cozy little house", 8X Dak Lak confided.
You are reading the article
8X Dak Lak built a house of 150 million VND to pay filial piety to his mother, passersby asked to come in and see

at
Blogtuan.info
– Source:
Eva.vn
– Read the original article
here