Chuyển động số
Apple and technology companies are miserable due to Covid-19 restrictions in China
As can be seen, China's race to stop the spread of Covid-19 has clogged highways and ports, trapped workers, and left countless factories waiting for the government. approved to reopen, delays at the port are getting worse in Shanghai.
By recently, Shanghai had extended restrictions in many parts of the city, home to China's financial hub and one of the world's busiest ports. The port of Shanghai has suffered major delays, experts say, and an extension could exacerbate congestion and raise transport costs further.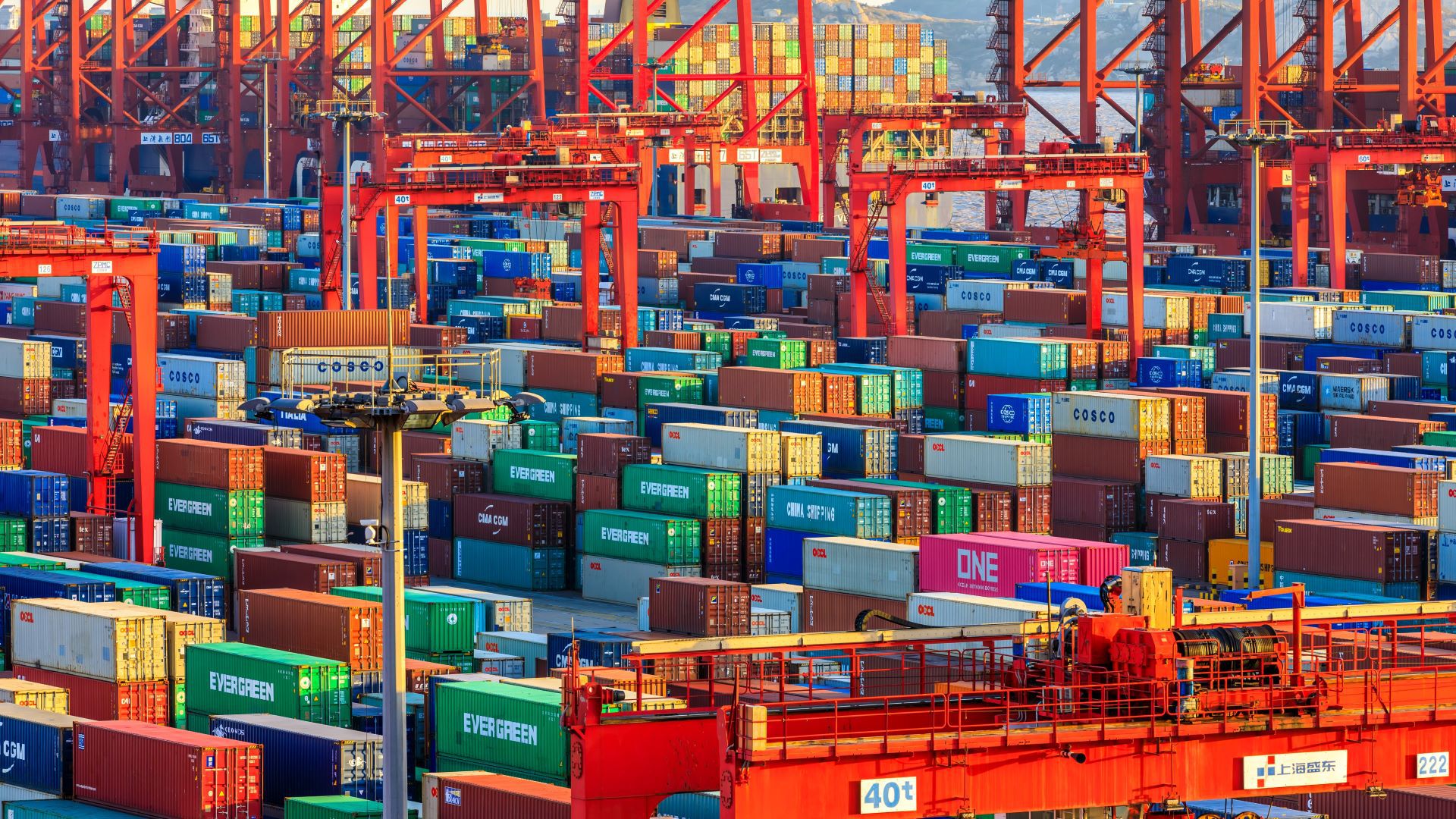 For weeks, the coastal city has imposed a two-stage lockdown on its 25 million residents. These restrictions have caused major delays at the port of Shanghai, on the east side of the city, and have been congested. It is the world's busiest container port, handling four times the volume of cargo seen at the Port of Los Angeles in 2021, according to data from both cities' port authorities. That, of course, is very bad news for the global supply chain.
Currently, shipments of some Apple products, as well as Dell and Lenovo laptops may face delays, if the China-sized Covid-19 lockdown continues, The restrictions forced assemblers to close, and arrangements became more difficult to maintain, analysts said.
Apple Inc supplier Pegatron Corp said this week it will suspend its factories in Shanghai and Kunshan, where it makes iPhone 13, iPhone SE series and other legacy models.
Analysts also said that Quanta Computer Inc, which makes about three-quarters of Apple's Macbooks globally, is also shutting down, which could have a more serious impact on service delivery. For now, the ultimate impact on Apple's supply chain is uncertain, as it depends on factors including how long the shutdown lasts.
Apple may also consider rerouting production out of Shanghai and Kunshan to factories elsewhere, such as Shenzhen, which is no longer closed, analysts said. .
"Apple may consider moving orders from Pegatron to Foxconn, but we think quantities may be limited due to logistical issues and difficulties in production," said Eddie Han, senior analyst at Isaiah Research. device adjustment". In the worst-case scenario, Pegatron could lose 6 to 10 million iPhones if the shutdown lasts two months, and Apple is unable to reroute orders.
Apple did not respond to requests for comment. Meanwhile, executives from Huawei Technologies and Xpeng Inc forecast huge economic costs if factories in Shanghai can't resume production soon. Because Shanghai is approaching its third week of closure and there is no sign of reopening.
Forrest Chen, research director at Trendforce, told Reuters that if the shutdown is lifted in the next few weeks, there is still a chance for a recovery. However, "if the shutdown lasts longer than two months there will be no way to recover," he said.
Meanwhile, some vendors may reroute production. Unimicron Technology Corp, which makes printed circuit boards for companies including Apple, told Reuters the impact of the Kunshan closure so far has been minimal and it can rely on other factories in the province. Hubei and Taiwan to support production.
But logistics and transportation remain a nationwide issue, as cities across China enact tightening measures. A factory owner in Kunshan told Reuters that the county government had announced the reopening process but did not give an implementation date.
On April 13, about 30 Taiwanese companies, many making electronic components, said that the government's Covid-19 control measures in eastern China had caused them to suspend production for until at least next week, as disruptions from these measures spread.
China has placed Shanghai in lockdown since late March as it tightened measures to control the country's biggest Covid-19 outbreak since Covid-19 was detected in late 2019. in Wuhan city.
Most of Foxconn and other technology makers have faced similar setbacks over the past two years as authorities sought to contain the spread of Covid-19 in China. Geopolitical tensions, especially between Washington and Beijing, also now engulf much of the world, exacerbating the sense that more diversification is needed. Therefore, this Covid-19 pandemic demonstrates the fragility of global supply chains and the high risks associated with concentrating production capacity in only one region. However, moving high-tech manufacturing out of China takes time. Because the country has become the manufacturing hub of the world over the past three decades, because of its abundant labor force and favorable local policies.
There is growing concern that the spread of Covid-19 cases and the closure of cities in China will have major impacts on global supply chains, which could reduce disruption ahead of time. That's since the pandemic started. Meanwhile, forwarders have also warned of logistical disruptions on land in China from the latest Covid-19-related shutdown, even though key gateway ports are said to be on the mend. normal operation.
You are reading the article
Apple and technology companies are miserable due to Covid-19 restrictions in China

at
Blogtuan.info
– Source:
danviet.vn
– Read the original article
here