eSport
Kỹ thuật & Tư vấn
Aside from filling up gas and washing the car, trusted people don't do these 4 "silly" THINGS!
In today's society, borrowing a car has become a necessity. As car borrowers, we must take good care of the car when using it, because if there is an accident, paying for the repair is easy to cause conflicts, even affecting the relationship of friends. .
When borrowing someone else's car, in addition to washing the car, you should also be sure to fill up the gas tank and need to avoid the following 4 "silly" things:
1. Do not violate traffic laws
Driving someone else's car must be especially careful, obey the traffic laws and do not commit even a small mistake. If you accidentally violate traffic laws while driving, you will be fined and even cause trouble for the car owner, which will make the car lender lose confidence and of course will not lend you the next time.
Whether a used luxury or popular car, it is a valuable asset to its owner. No one wants their car to be in trouble, especially when it comes to legal issues.
2. Do not eat, drink, or smoke in the car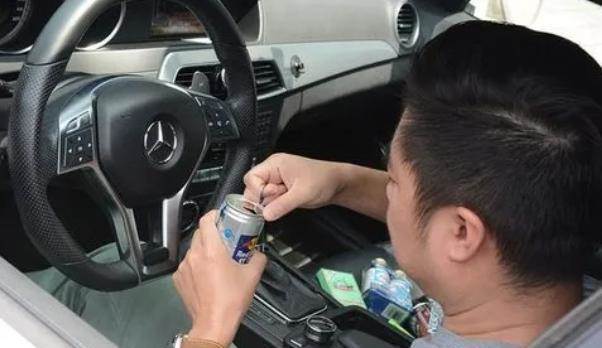 Do not eat or drink in the car. Photo: Aboluowang
We should be careful when borrowing someone else's car. One of the things you should not do is eat, drink, smoke in the car. First of all, smoking makes the car smell of smoke that is difficult to dissolve, and if not paying attention, cigarette butts are very flammable and leave small holes on some leather and fabric surfaces of the car interior, causing trouble and costs. poor to repair.
In addition, do not eat in the car, especially spicy, greasy and smelly foods. If you carelessly spill or spill food, it is easy to leave unpleasant odors and stains on the car. They can take a long, long time to get rid of. Therefore, in order not to happen such embarrassing cases, we should not eat or drink in the car, especially the car borrowed from others.
3. Do not force the door closed
Some people worry that the car door won't close tightly, so every time they get in and out, they close the car door very hard. Although this action cannot cause the entire door to fall off, the part of the door will be most affected, as this is the weaker assembly area than the other parts on the door. Inside the car door, there are a large number of parts and lines such as the window lift system, the door speaker, etc., which are easily affected leading to looseness and damage.
Besides, the rubber seal on the car door will also be affected. This is the part that reduces the force between the door and the body when closed. The structure of the rubber gasket is silicone and rubber, so over time it can dry, then harden and break when subjected to strong impact.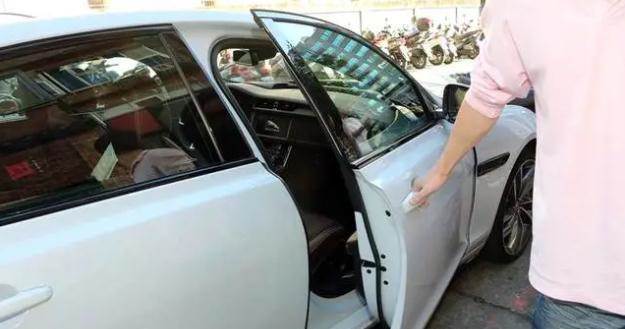 Do not close the car door too hard. Photo: Aboluowang
4. Driving on rough roads
When borrowing someone else's car, remember to choose the best driving route, for example: taking the highway is best, followed by the national road, and finally avoiding mountain roads, narrow and dangerous country roads.
Narrow village roads will have many dry branches that cause collisions and scratches on cars, especially family cars with relatively thin paint. Similarly, the mountain road will easily damage the chassis, if accidentally collided, it will not only cost money to repair but also cause embarrassment to friends. In addition, tires, suspension, exhaust pipes, … are parts that are easily damaged when you drive the car on bad roads, with many potholes and undulations.
In short, borrowing a car in daily life is inevitable, but not necessarily borrowed from friends or relatives. Today there are many car rental companies with a variety of models to choose from and at affordable prices. If we really need one, let's rent one. Even in the event of a breach or an accident, you can handle it in principle, compensating for damages without fear of affecting your close personal relationships.
In case if you want to use a car for a while and do not want to rent a car, ask friends to borrow it, but always keep in mind the above principles to be a quality, conscious car user. Treat someone else's car like your own and cherish it.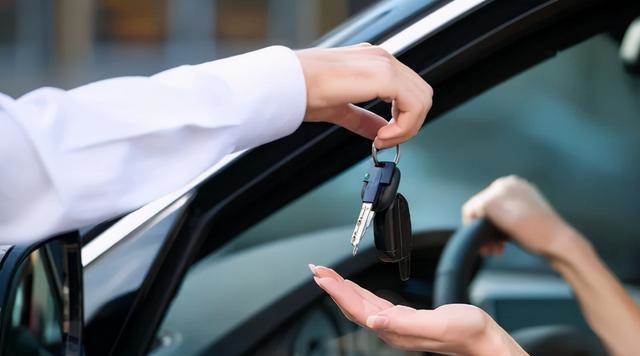 Be a responsible person when borrowing someone else's car. Photo: Aboluowang
Borrowing a car in particular and borrowing other people's belongings in general is something that not everyone wants but is likely to encounter in the event of force majeure. With the above principles, let's keep in mind to have appropriate handling, show ourselves as a cultured and responsible person.
*By: Aboluowang
https://cafef.vn/nguyen-tac-bat-thanh-van-khi-muon-xe-nguoi-khac-ngoi-do-day-xang-var-rua-xe-nguoi-dang-tin-cay- no-lam-4-dieu-ngo-ngan-nay-20220413212102724.chn
You are reading the article
Aside from filling up gas and washing the car, trusted people don't do these 4 "silly" THINGS!

at
Blogtuan.info
– Source:
autopro.com.vn
– Read the original article
here