April 18, 2022 10:45 GMT+7
As adults, what will children today say about childhood memories? Will it still be the days of innocent wandering, or will it be a series of boring days inside the 4 walls of the house.
Babies with gray childhood
The Gesell Institute for Child Development at Yale University, USA has tracked the growth of thousands of children for more than 40 years and found that children's psychological and behavioral development is regular. Each year children will have their own growth focus: 1 year old is developing a sense of security, 2 years old is developing a sense of humour, 3 years old is developing creativity, 4 years old is developing a sense of expression, 5 years old develop writing skills, 6 years old develop character, 7 years old develop empathy, 8 years old develop independence.
However, in the midst of the noisy capital and under the impact of the pandemic in the past 2 years, many children will have to go through all 8 stages of development in a secretive and boring living space. The living spaces lacking utilities become gray cartons covering the childhood of children. Between those secret partitions, a beautiful window frame or the breeze of the sky without smoke and the sound of car horns, is sometimes too much of a luxury.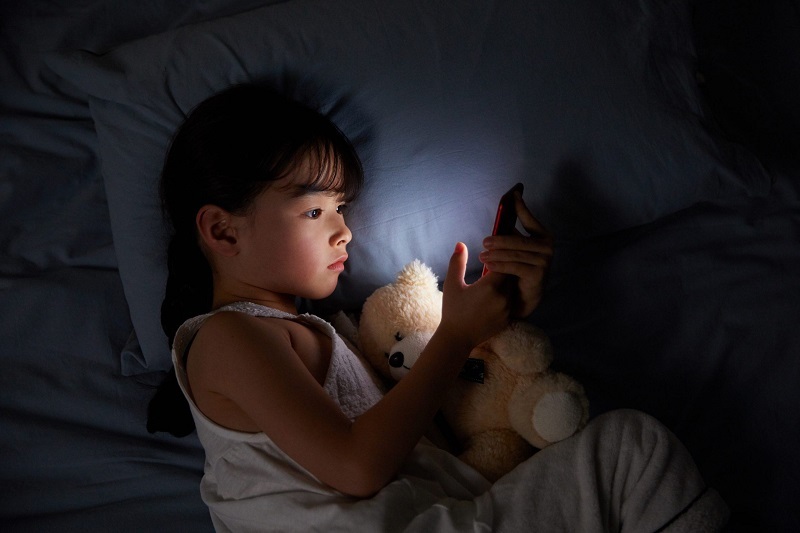 In the midst of the bustling city, the open spaces for children to play become luxurious.
Pham Trung Kien, an information technology engineer in Nam Tu Liem district shared: "My children are often surprised when they hear about their father's childhood climbing walls and hanging out with friends. And then, I wonder, when he grows up, what will he tell about his childhood memories? Perhaps it will be the days of sitting and playing games in the 4 walls of the house, or the regular classes, busy tutoring like adults. If only that was the case, how monotonous my childhood would be."
Exchange 'secret carton' for colorful living space
Pursuing the desire for a perfect childhood for his children, Trung Kien decided to move out of the "carton" tube house in the old alley. "When I stood at the Japanese Garden – Vinhomes Smart City, watching the children play in the green natural scenery, listening to the laughter of a group of children climbing the small hill. I realized, this is the house my children have always dreamed of", Mr. Trung Kien shared.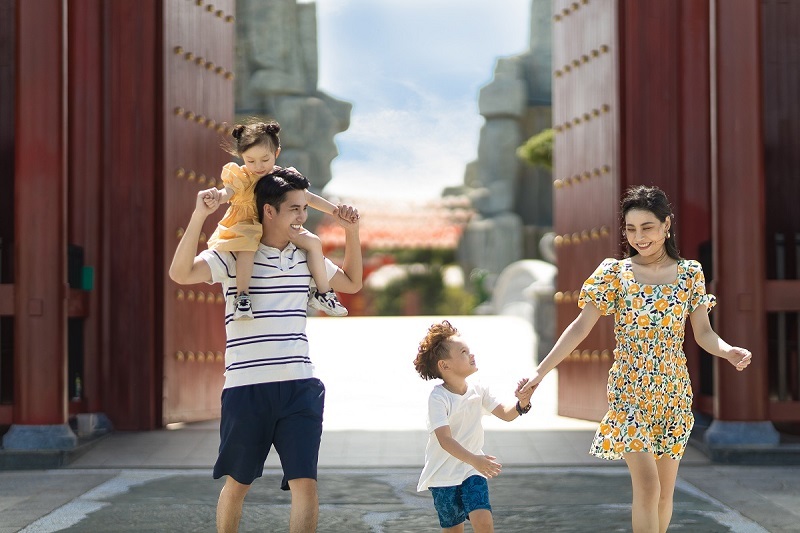 Japanese Garden at Vinhomes Smart City.
With the birth of urban areas with a system of green landscapes and rich utilities such as Vinhomes Smart City, many parents have been able to exchange "secret cartons" for a colorful living space for their children. More specifically, at Vinhomes Smart City, the investor dedicates a separate subdivision – The Sakura, to nurture a peaceful, Japanese-standard childhood for young residents.
The Sakura is designed as a miniature Japan, where every space is built in harmony, closely connected with nature to create a neat, peaceful and interesting living environment for children.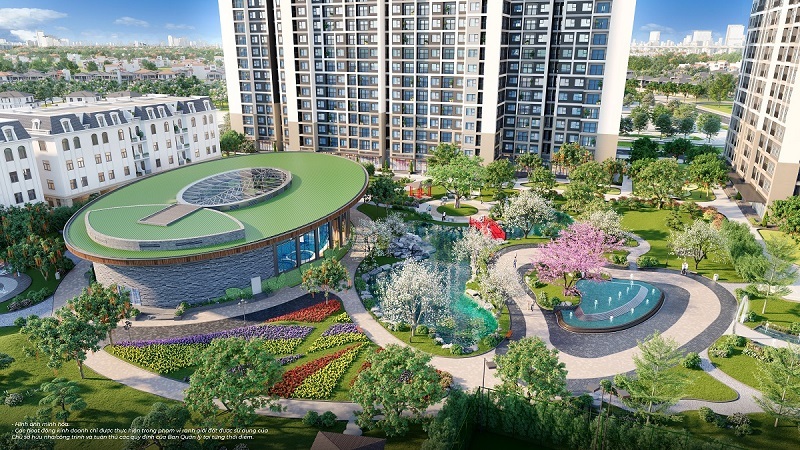 The Sakura is designed as a Japanese village, closely connecting utilities and natural space.
At The Sakura, children can play like fairy-tale characters in the middle of Bach Crane meditation garden, Hokkaido flower valley, Nguyet Mon dew gate… This is not only a play space but also an environment for children to play with. learn to get along, develop the ability to express themselves…
Inheriting thousands of smart utilities of Vinhomes Smart City and owning a variety of unique "Japanese-standard" utilities, Sakura babies have a whole paradise of creative play, satisfying all their entertainment needs. mind, study, relax… right on the doorstep without worrying about hustle and bustle.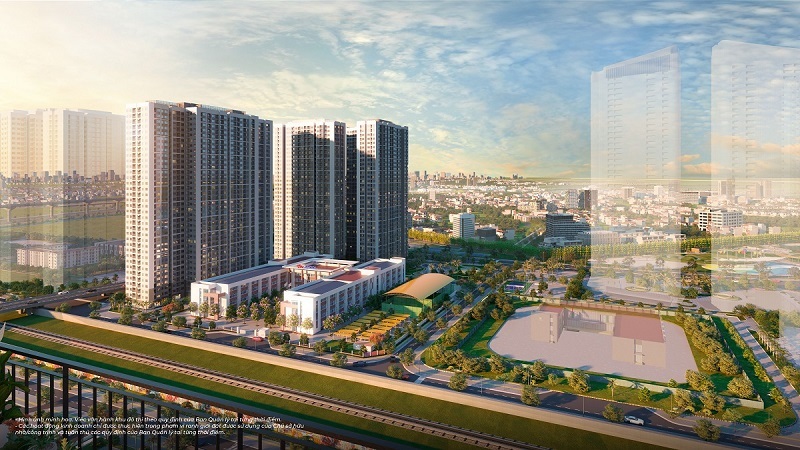 Building SA3 will be the top apartment tower with the best view of The Sakura subdivision with a direct view of the central park.
Prominent in The Sakura subdivision is SA3 tower – which has the most beautiful view of the metropolis with a view to the central park, opening a dreamy sky for children who love art and creativity. This will also be a desirable educational center when this apartment tower is located next to 4 Vinschool schools, creating conditions for children to go to school with confidence like Japanese children, helping them develop independence and love. study.
"When I signed the contract to buy an apartment at The Sakura, I knew what my child would tell me about childhood," said Trung Kien excitedly. "Those will be the days filled with colors, the smell of flowers in your hands, playing with you in the landscapes so many that I can't even name them all. Come to think of it, I'm already happy."
Minh An
You are reading the article
Cardboard boxes of children in the city

at
Blogtuan.info
– Source:
infonet.vietnamnet.vn
– Read the original article
here