Unlike a successful career in both business and acting, Viet Anh's private life is full of two broken marriages. In 2007, he married his first wife, reporter Thuy Linh, the couple has a child, Song An (Strawberry).
However, in 2010, after living together, the two declared "everyone's way" to the surprise of the fans. Not long after that, baby Strawberry was brought to America by her mother to live. Since then, Viet Anh has had little chance to meet or talk to her son. After that, the actor took another step, had a son, but the marriage was still broken.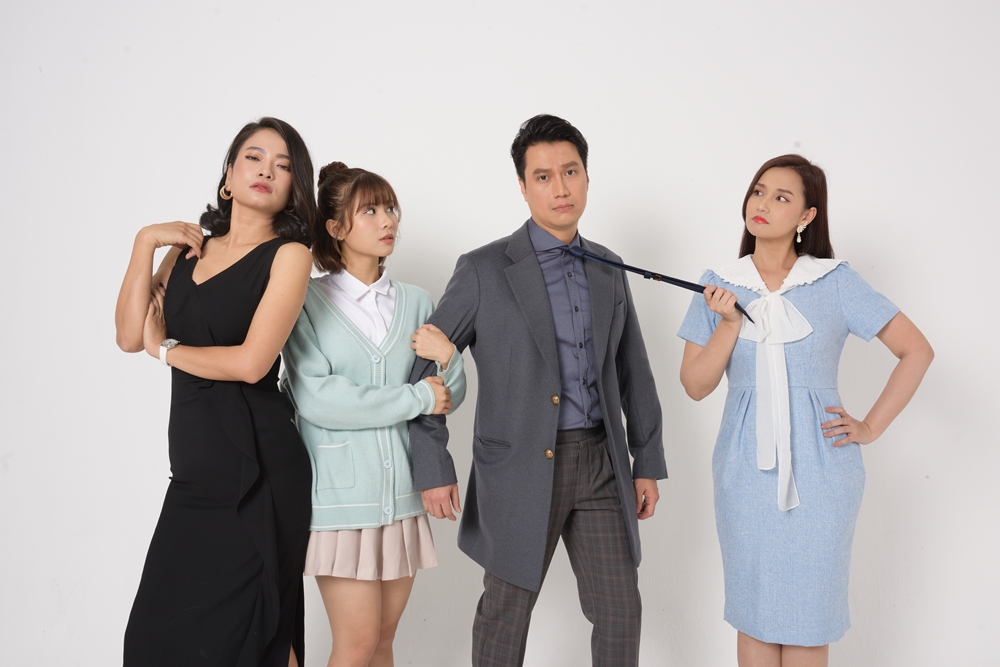 Recently, Viet Anh was invited to play the main role in the movie Ex-husband, ex-wife, ex-lover. In the film, he transforms into Viet – a man who has had a wife, has a daughter and is about to take another step forward with another woman.
I didn't get a chance to meet my real daughter
Sharing at the press conference, Viet Anh burst into tears and said that this is the role he has been waiting for a long time. The actor shared:
"I once wished that after all the aggressive, promiscuous roles, I really wanted to play the role of a father who raises his children.
When making the movie Sunflower Against the Sun, director Vu Truong Khoa and I talked to each other, I told Khoa that at some point, I wanted to play the character of a father who loves his children, but marriage is not possible. entirety.
I want a gift, a movie for my children. And I didn't expect the brothers' opportunity to come so quickly, after a year".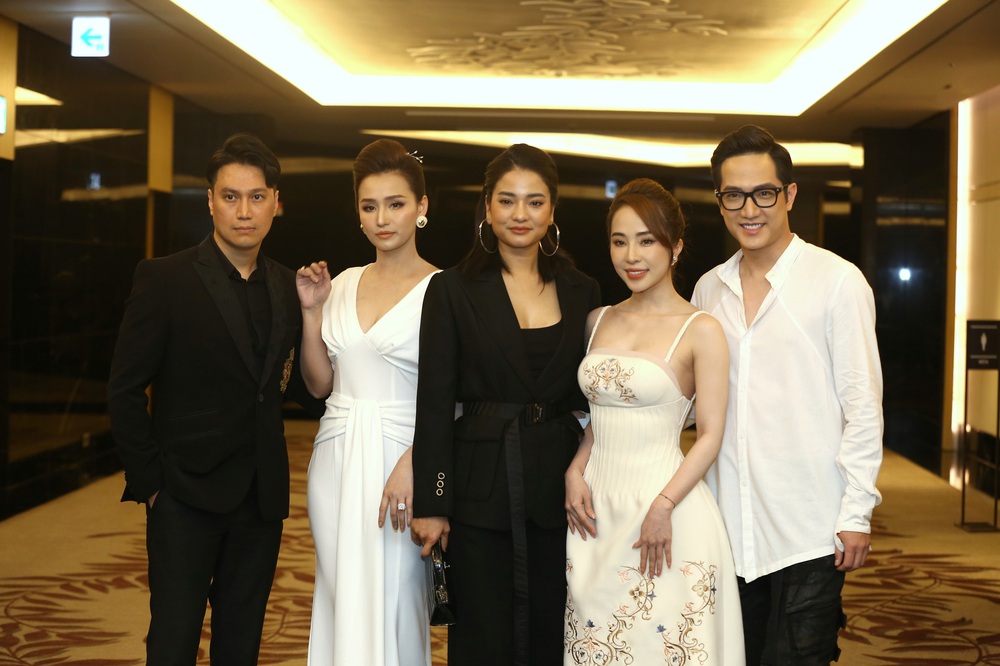 Viet Anh said that right from the moment he read the script, he felt that this was the character he wanted. However, he still wanted to add his true stories to the work, so he sat down to work with the director and screenwriter to complete the character.
Viet Anh also admitted that the role of Viet in the film was his most difficult character ever emotionally, not because it was difficult to act out the crying scene, but because he couldn't help but cry too much. Because, this character reminds him of his daughter he hasn't seen for many years.
"Viet Anh's daughter in the movie and in real life is only a few years apart in age. From the first images, Viet Anh always feels very close to the situation. There are many segments, I feel like at some point in my life, me and my daughter are in the same situation, I have to face the same things." – The actor choked to share.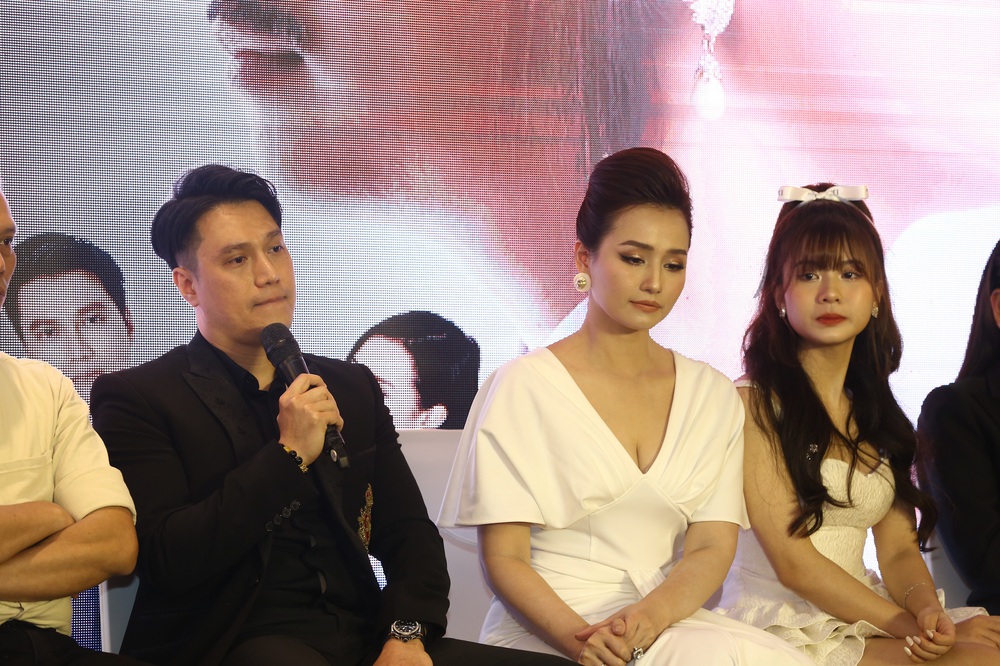 Viet Anh burst into tears thinking about her biological daughter.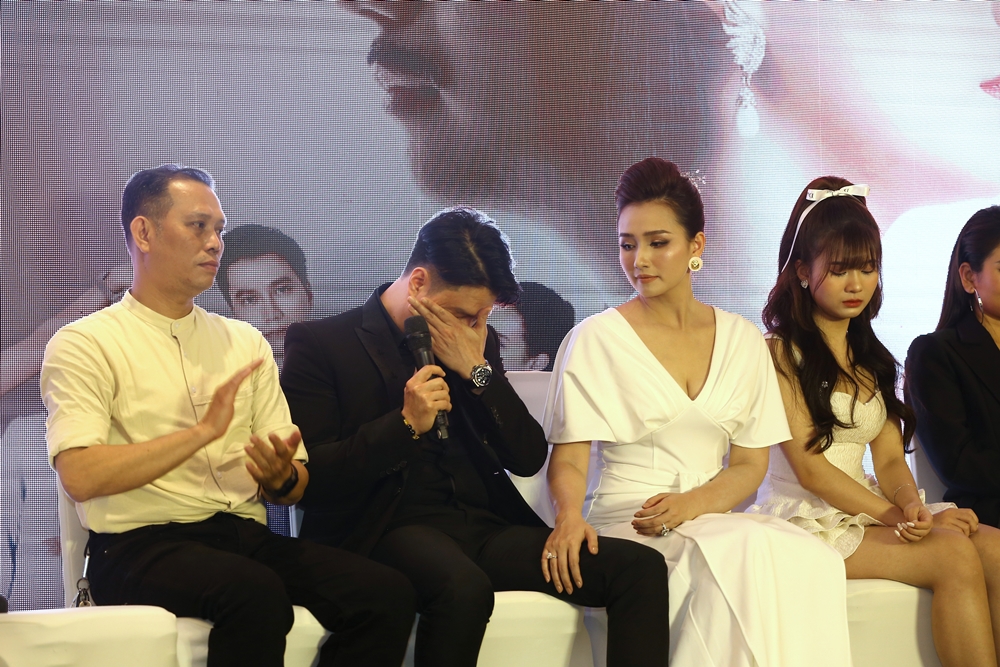 Viet Anh emotionally admitted:For a long time, I did not have the opportunity to meet my biological daughter. And I hope that when the drama airs, she will be able to see it and also understand how much I want to give her.".
According to Viet Anh, he and his daughter have not seen each other for many years, since his first wife took the baby Strawberry abroad from the age of 6 or 7. Since then, the opportunity for father and son to confide and talk to each other over the phone is also very small. That is also what makes Viet Anh extremely painful and regretful after the first broken marriage.
Supporting Viet Anh, MC Thao Van shared:"In life, there are many reasons why it is sometimes difficult for us to express love and affection for someone. But there are also many ways. Thao Van believes that when watching movies, baby (Strawberry) ) will be felt.
Even if she doesn't have the conditions to watch the movie, Thao Van still believes that Viet Anh's daughter still feels her father's love for her. Because love is something that we feel very easily. As long as there is love, Viet Anh can rest assured that her daughter will feel the love that I have for her."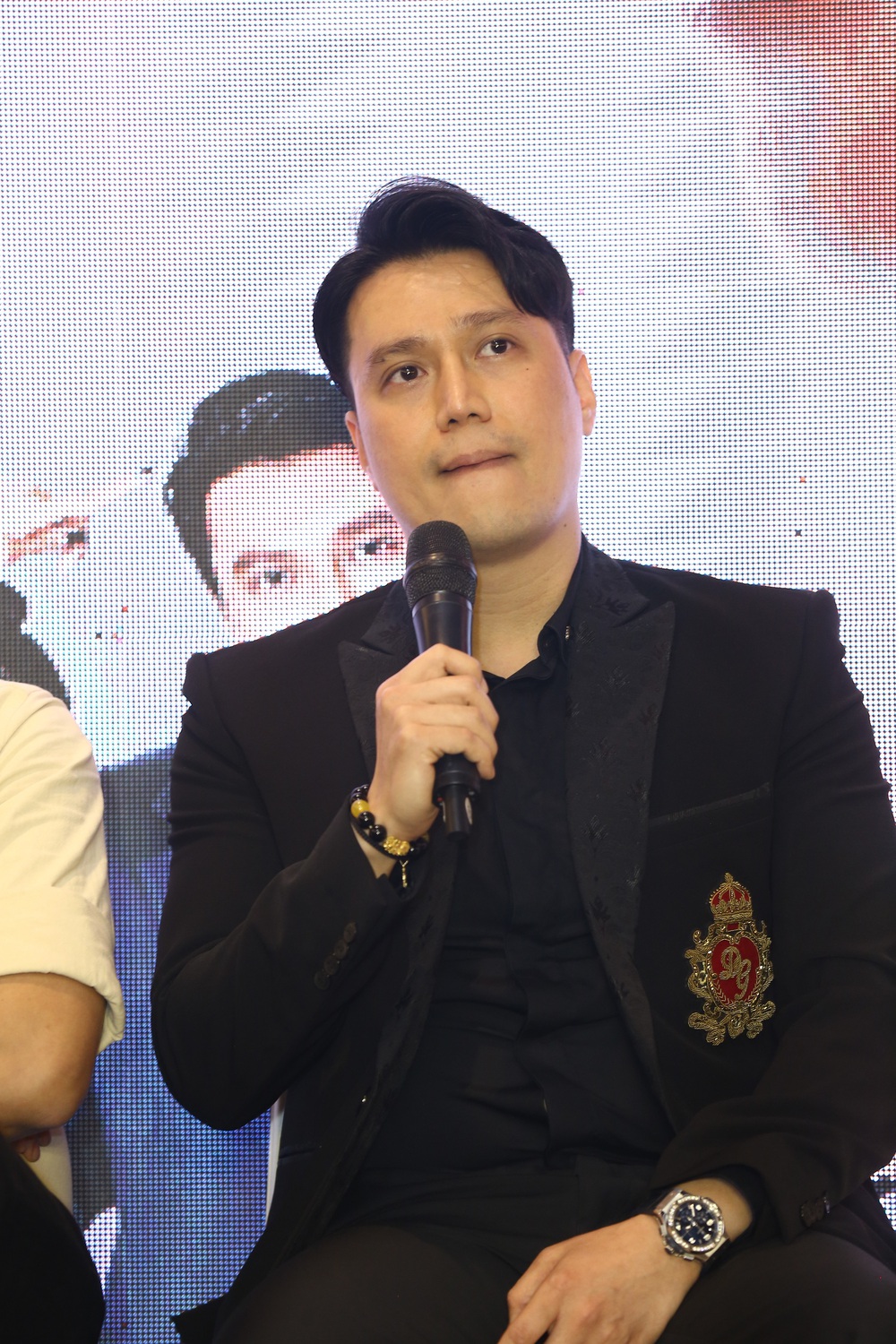 Sharing more after the press conference, Viet Anh said that he is always looking for opportunities to get closer to his children, to compensate for his feelings for his daughter after many years of separation. He admitted that until now, his daughter has never actively contacted her father again. But I hope that in the future, when you are old enough, you will understand my heart, so that the father-son relationship can be restored.
Vietnamese characters have tormented me for half a year
Not only is the film taking away a lot of tears and emotions, the movie Ex-husband, ex-wife, ex-lover also makes Viet Anh miserable in terms of visuals. He shared:"The Vietnamese character is also the character that has tormented me for the past half year and is probably the most miserable ever."
The first pain when Viet Anh took on the Vietnamese character for the past half year was the beard. The character design needed to stick a beard, but after about 2 months, my mouth started to turn up, my lips were like two sausages because of allergies.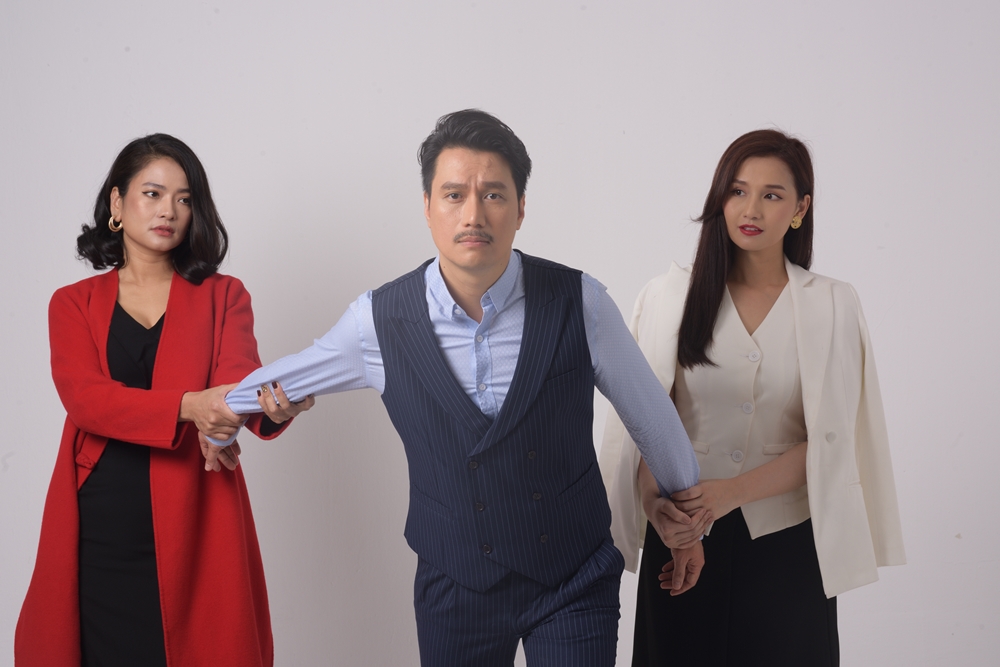 "I find it really horrible because it hurts, itches and even blisters, it's very nightmare". Therefore, Viet Anh had to ask for help from director Vu Truong Khoa. Fortunately, the director and screenwriter came up with a story to remove the character's beard, since then, Viet Anh can act much more "happy".
"Another thing that I find so amazing is that all of the most emotional shots are taken in the close-up instead of the distant one as usual. I suggested this because I wanted to make all the emotional scenes real. That's why I couldn't control my emotions just by reading the script." – Viet Anh said.
Finally, the actor confided:I hope that after watching this film, the audience will feel not only the story of Viet Anh but also your story. In our home, couples, children, why is the relationship between parents and children such a big gap? Why is it more and more difficult for us to understand our children?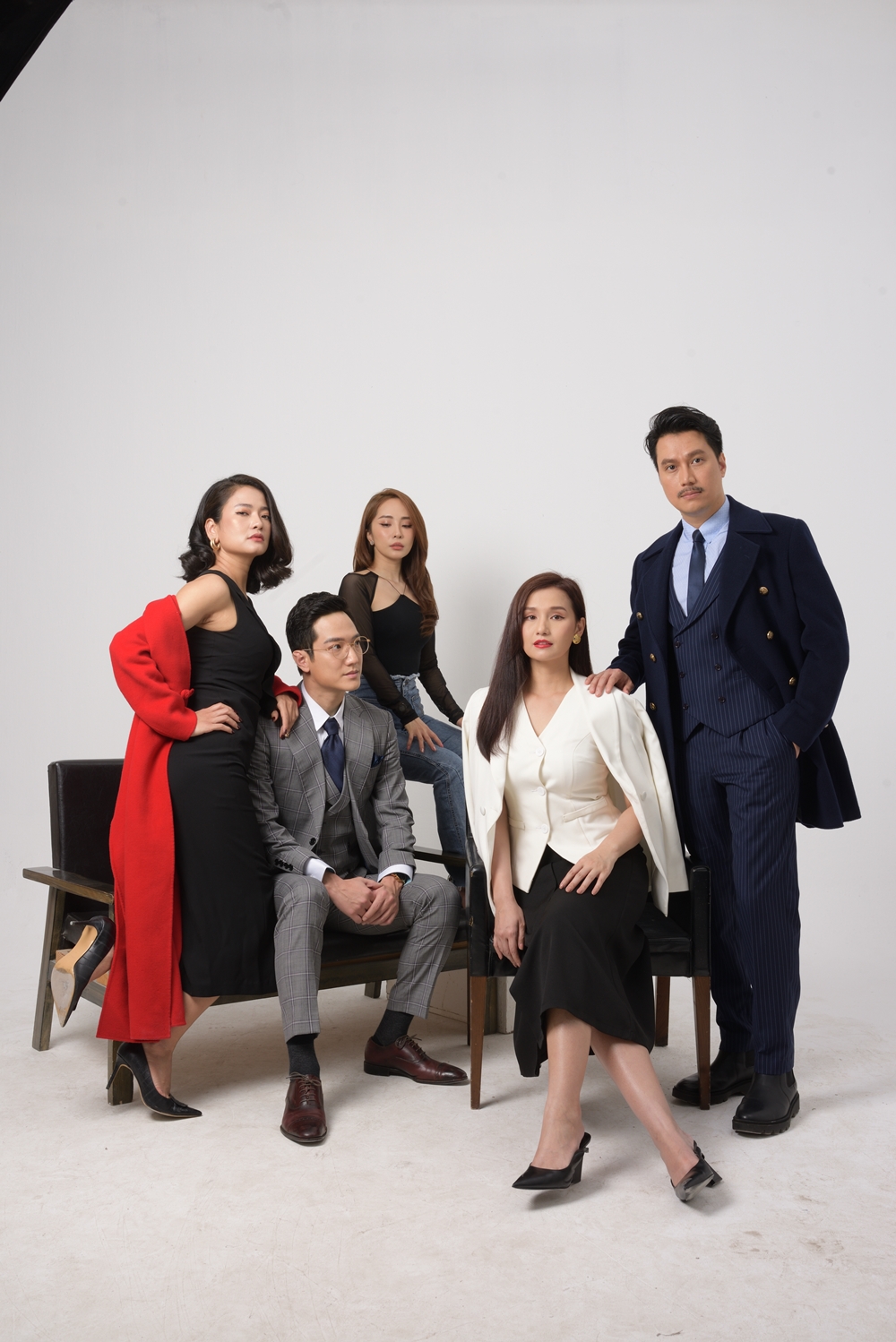 I think when watching this movie, people will have empathy, feelings and love for the movie because it is a very real movie in real life, not something we imagined.".
Besides Viet Anh, the movie Ex-husband, ex-wife, ex-lover There is also the participation of the cast including La Thanh Huyen, Quynh Nga, Thuy Hang, Thuy Duong, Chi Nhan,… The film will officially premiere to the audience at 9:40 pm every Thursday and Friday on VTV3 from the 28th. /4 coming.
https://soha.vn/viet-anh-bat-khoc-tu-lau-toi-khong-co-co-hoi-duoc-gap-con-gai-ruot-20220418191532046.htm
You are reading the article
"For a long time, I have not had the opportunity to meet my own daughter"

at
Blogtuan.info
– Source:
Soha.vn
– Read the original article
here