Life Style
Lifestyle
He used to be the valedictorian of a university, 3,000 words bilingual without a script
One of the MCs who is making a mark not only in TV shows but also in big and small events is MC Thanh Thanh Huyen. She once impressed with her fluent bilingual ability and once had an "anecdote" that made many people admire that she could remember and speak fluently 3000 words, 75 proper names while not holding a script in her hand.
Recently, when Miss Universe Vietnam 2022 kicked off the new season, Thanh Thanh Huyen was also the one who led the press conference announcing the program. Many viewers immediately left comments expecting Thanh Thanh Huyen to "re-appear" in this contest. At that time, the beautiful female MC used to say that she still wanted to participate in a beauty contest and was waiting for the right time.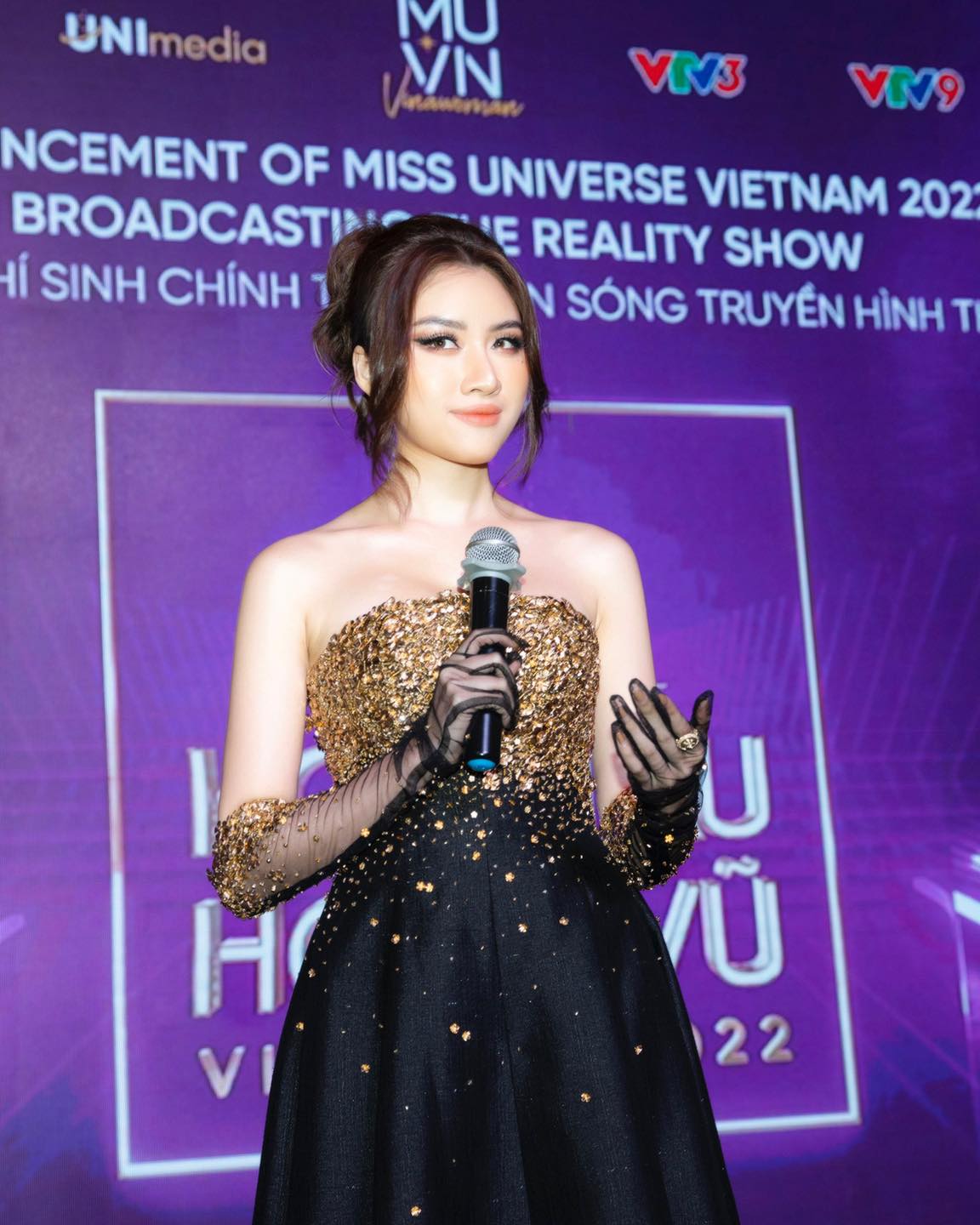 MC Thanh Thanh Huyen at Miss Universe Vietnam 2022
Have an admirable academic record, fluently speak 3000 bilingual words without a script
Not only possessing a beautiful appearance, she also makes everyone admire her tremendous academic achievement. Thanh Thanh Huyen said that she had attended two schools before, that was, studying ethnic music, specifically the zither at the College of Culture and Arts. After that, she passed the valedictorian of Business and Commerce, Nha Trang University and studied here for 2 years.
But since joining Miss Universe Vietnam, the female MC decided to live in Ho Chi Minh City. Here, she restarted her studies with a new major in Multimedia Communication at Ho Chi Minh City University of Technology (HUTECH).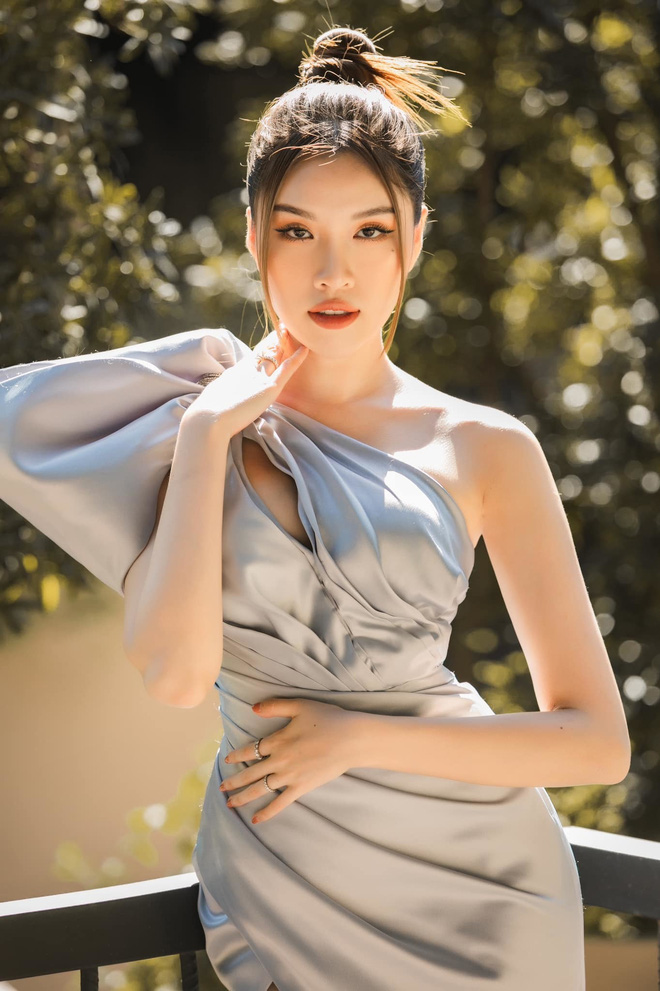 Thanh Thanh Huyen talks about her student days: "When Huyen went to school, also because of living for a living, everything learned slower than others. People studied 5 subjects, during the semester Huyen only studied 3 subjects to balance her time. At the same time, Huyen was about to go to school. schedule time to learn other skills such as drama, foreign languages!".
"Despite having a stable job and starting work very early, Huyen was determined not to drop out of school to reach this finish line. Huyen is very grateful for the strictness and encouragement from her family. Right from a young age her parents were very grateful. Huyen always said that no matter how successful and how much money you earn, being an MC must never stop learning!"cOh, she confided more.
Before that, the clip that the female MC could remember and speak fluently 3000 words, 75 proper names while not holding the script in her hand caused a fever on social networks. Since then, netizens have given her the title "MC without script".
Sharing about her experience of learning English to lead bilingual fluently, Thanh Huyen once confided: "Thuong Huyen will receive the script 3 days in advance and will spend 3 days at home to study intensive English related to that program. Huyen goes online to look up vocabulary, watch many interviews of experts, translate. bilingual content. That's my way of learning".
Thanh Thanh Huyen is known since working at VTV as an MC in programs like S – Vietnam, Blueprint of Life, Saigon Saturday Night… With her natural lead, fluent foreign language ability and hot appearance have helped her become one of the top hot female MCs on the station.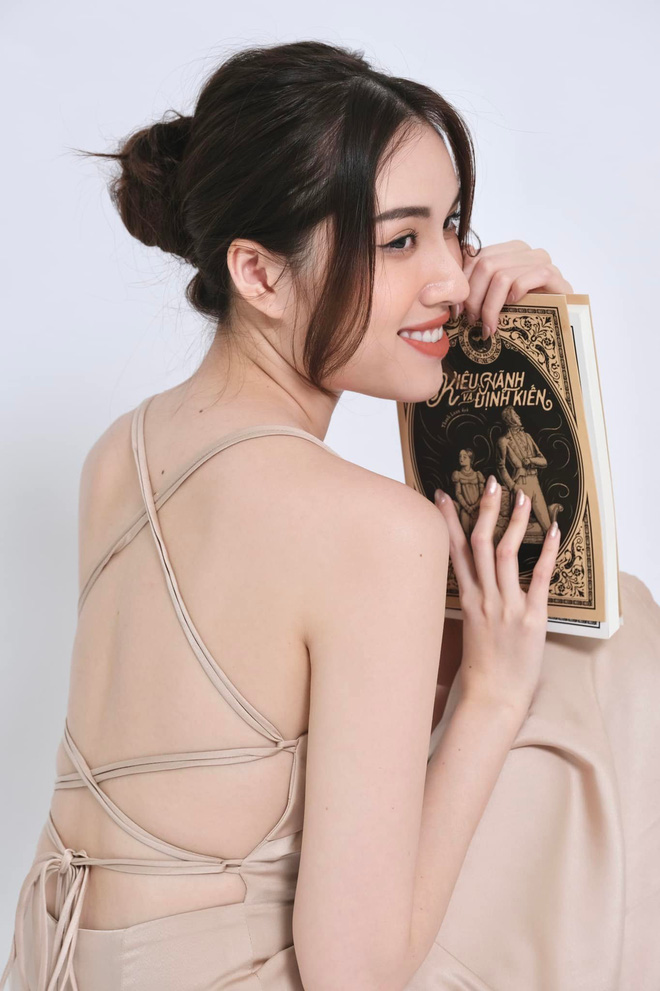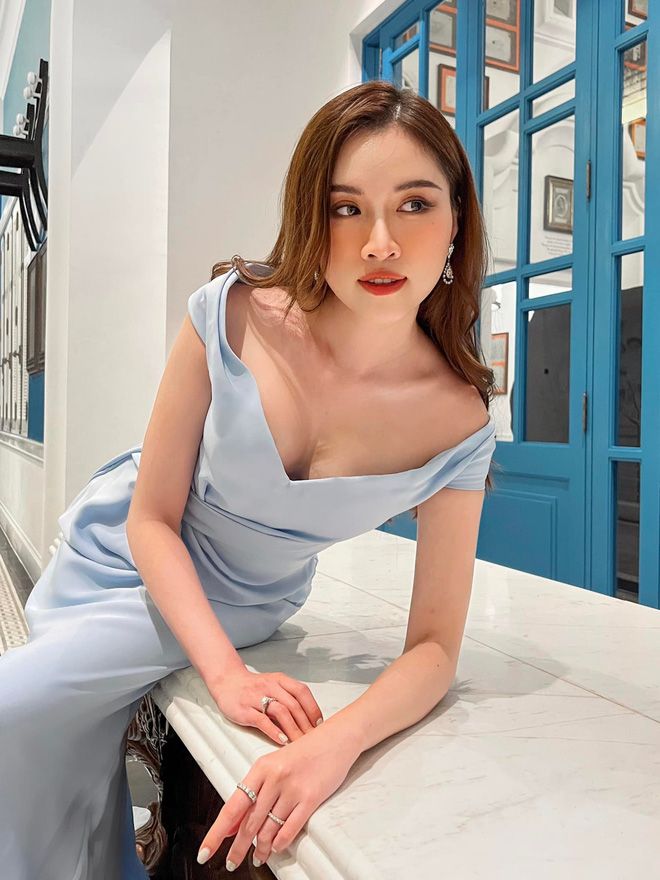 Before that, Thanh Thanh Huyen herself also had a remarkable record of achievements. 19 years old, Thanh Huyen excellently won the third prize in the contest When I was 18 on channel VTV6, second prize Tell a story about Ho Chi Minh's moral example of Khanh Hoa province 2013. In particular, possessing a beautiful body with impressive measurements: 75-61-86, she participated in the contest. Miss Universe Vietnam 2015 and is one of the highly appreciated contestants from the beginning of the contest along with bright faces like Pham Huong, Truc Linh, Tra My…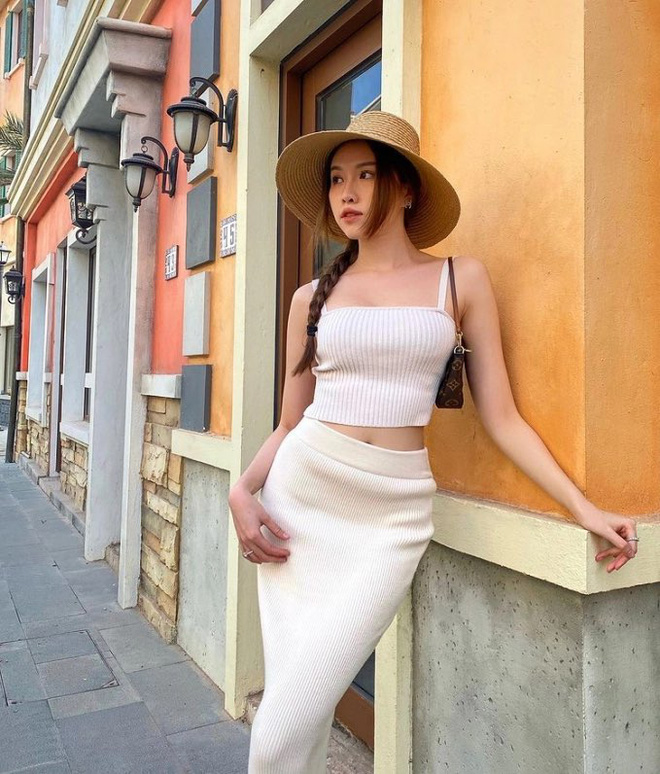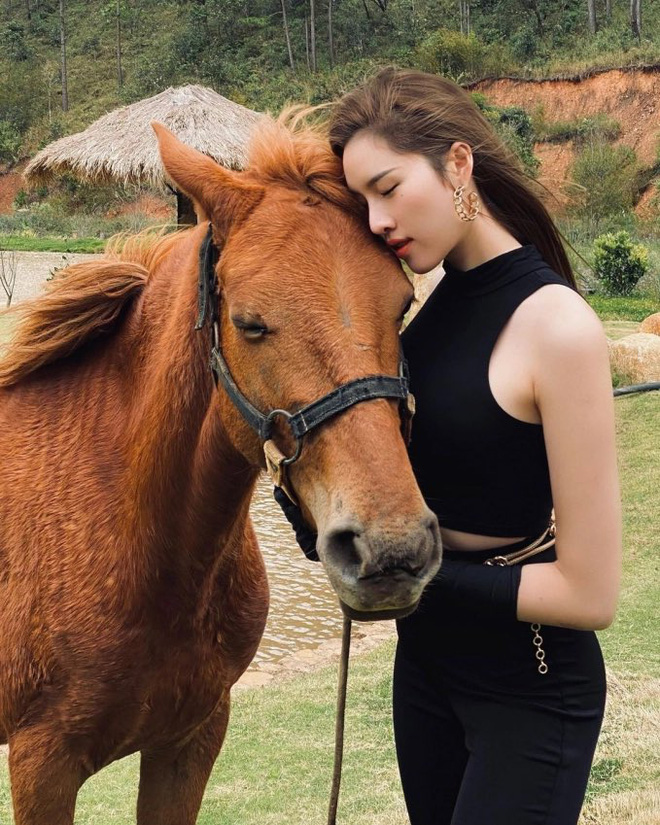 Recently, she was also honored to receive the Best MC award in the TV Star category of the award World Creator Awards 2021. Are known World Creator Awards is an award to honor and encourage Creators, Influencers and Celebs from many fields in Korea and abroad (Vietnam, China, Japan, Taiwan) who have contributed in the past year. This is seen as a great encouragement to the artists who have contributed to the development of the culture and entertainment of the region.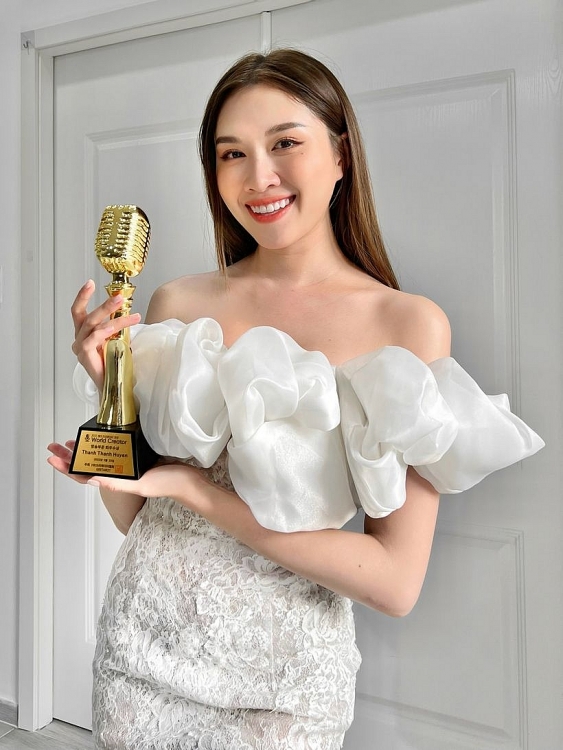 On her personal page, she also posted a clip of receiving the trophy and thanking the organizers World Creator Awards 2021 in English very fluently because he could not go directly to Korea to receive the award. The female MC also did not forget to thank the audience and loved ones who have been by her side and cheered for her all this time, and said that she will always work hard to improve herself to repay her love. dear audience.
Charming appearance, terrible family standard "people's children"
Not only is she famous for her beautiful appearance with 1.1 m long legs, natural bilingual approach and remarkable achievements, Thanh Thanh Huyen also attracts attention with her huge family background.
Appearing at events, this female MC makes people admire by her neat looks, stylish outfits and cars that exude the smell of money. Thanh Thanh Huyen once revealed that she bought her own house and bought a billion-dollar driver at the age of 25.
Most recently, she caught the eye when she stepped out of a Mercedes-AMG G63 car with a frost price of more than 13 billion dong, excluding the license plate fee. Many famous faces in showbiz do not hesitate to spend money to buy this model such as singer Son Tung MT-P, Tuan Hung, model Dam Thu Trang, the rich couple Nguyen Quoc Vu – Doan Di Bang,…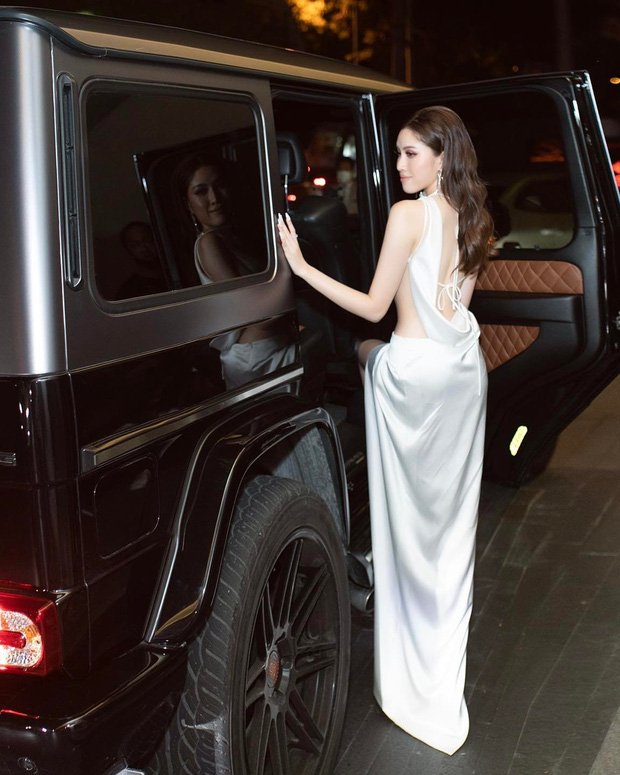 MC Thanh Thanh Huyen went to Mercedes-AMG G63 to attend the event
Previously, Thanh Thanh Huyen also caused a stir when driving a very prominent yellow Porsche 911 Boxster (Racing Yellow) to attend the press conference of Miss Universe Vietnam 2021. This supercar belongs to the sports line. luxury convertible sports, priced at about 5 billion.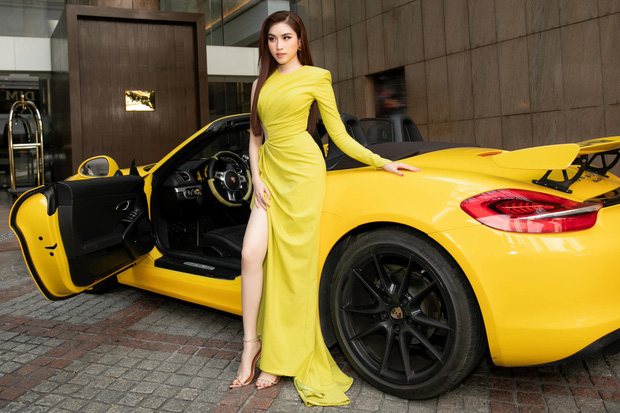 In early 2021, MC 9X personally drove the Porsche Boxster convertible to the event
In particular, it is impossible not to mention Thanh Thanh Huyen's high-class apartment with luxurious and sophisticated design in Ho Chi Minh City. This apartment of hers is 120m2, designed in a minimalist style with the main white color scheme.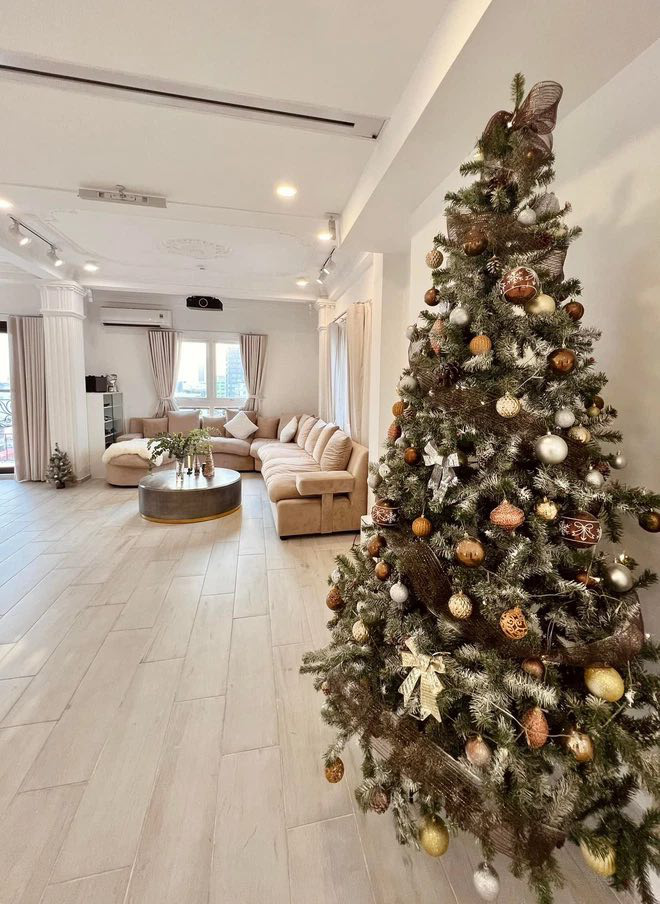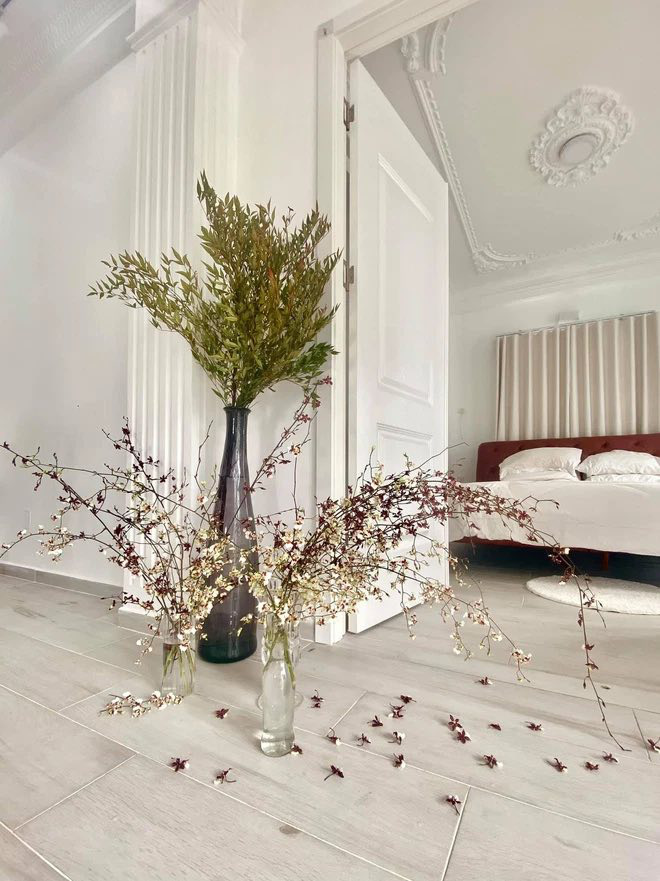 MC Thanh Huyen's luxury apartment
In addition, Thanh Thanh Huyen also owns a collection of brands that are not inferior to the sisters in Vietnamese showbiz. The bags come from famous brands such as Gucci, Louis Vuitton, Versace, Chanel… she has bought enough.
MC Thanh Thanh Huyen's branded bag collection
Not only that, MC Thanh Thanh Huyen also has a very solid rear. Accordingly, Thanh Thanh Huyen was born in Nha Trang, whose mother works at the Department of Labor, Invalids and Social Affairs of Khanh Hoa province, her father is the Deputy Director of the Security Service Joint Stock Company, and her sister also works in the security services company. Labor sector.
On her personal page, she also regularly posts moments of luxury travel, shopping for branded clothes… It can be said that thanks to her natural talent and beauty, it is not wrong to say that MC Thanh Thanh Huyen is in the right shape. the "son of the house" statue.
Let's look at some pictures of MC Thanh Thanh Huyen: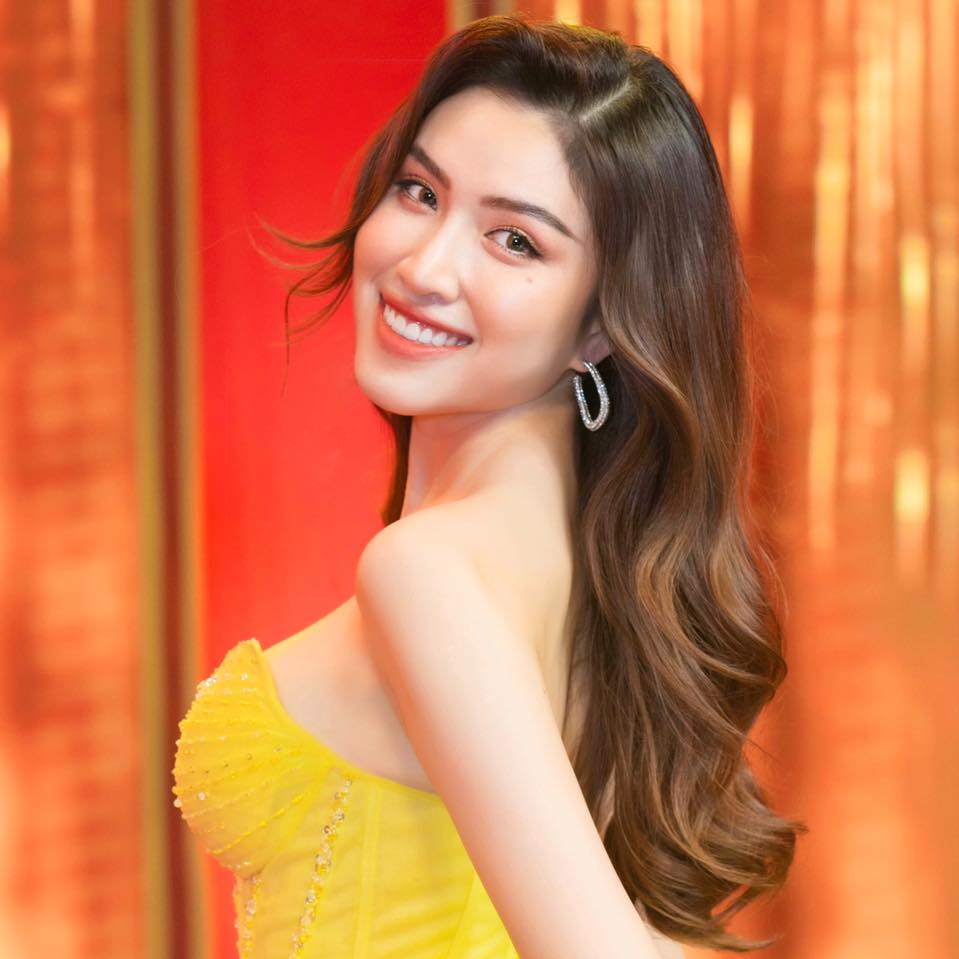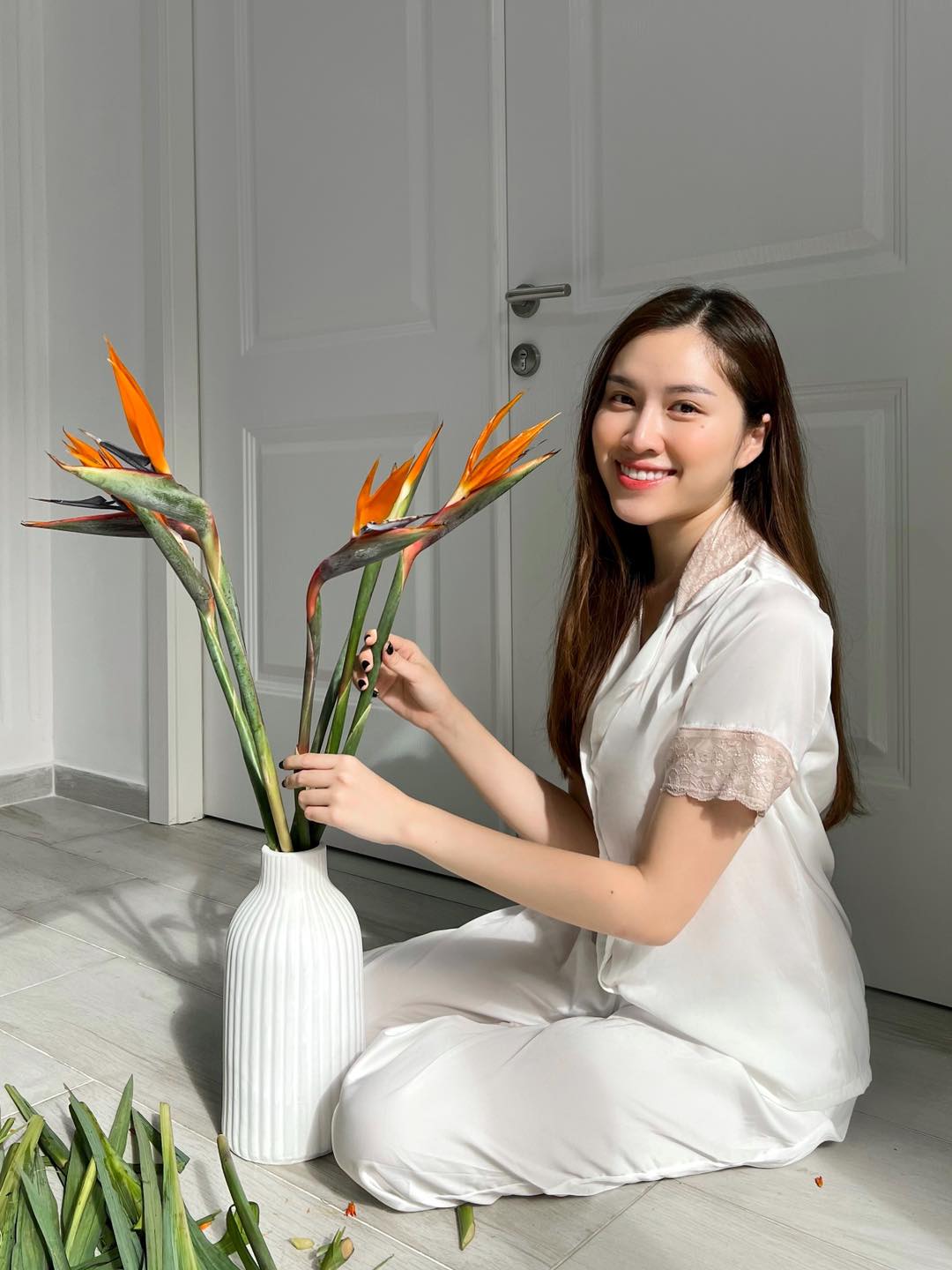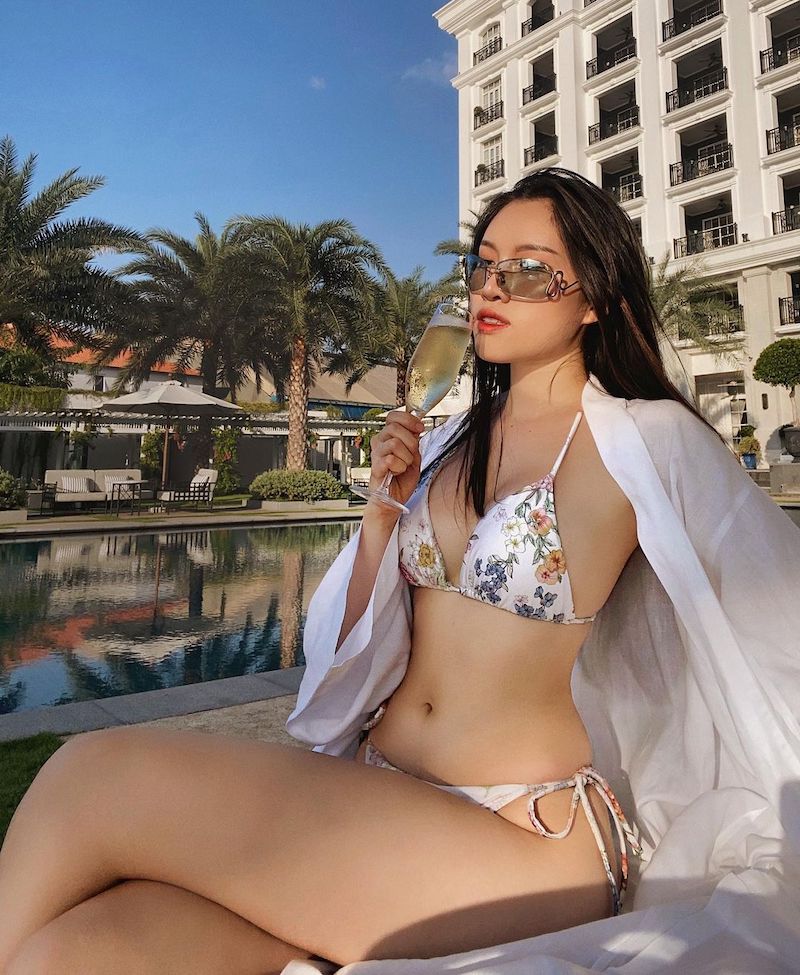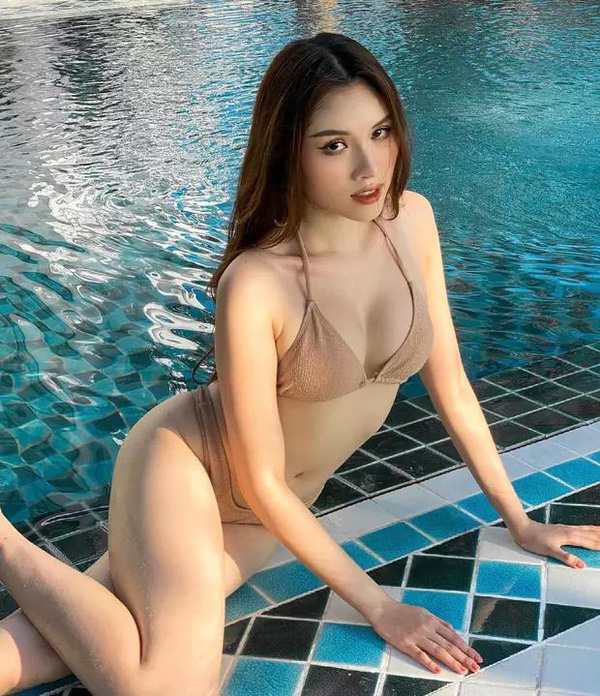 Synthetic
You are reading the article
He used to be the valedictorian of a university, 3,000 words bilingual without a script

at
Blogtuan.info
– Source:
Afamily.vn
– Read the original article
here