Văn hóa - Giải trí
Revealing Bich Diem's ​​family background, Dao Anh – Trinh Cong Son's muse
Trinh Cong Son and his 37-year relationship with two muses
Two sisters Ngo Vu Bich Diem and Ngo Vu Dao Anh were born in Hanoi but moved to Hue with their father in 1952. Their father is Professor Ngo Doc Khanh – a French teacher at Dong Khanh school and Hue National School. Their house is at 46 Phan Chu Trinh (old) street, near Phu Cam bridge, near where musician Trinh Cong Son lives (residency on Nguyen Truong To street – Hue city).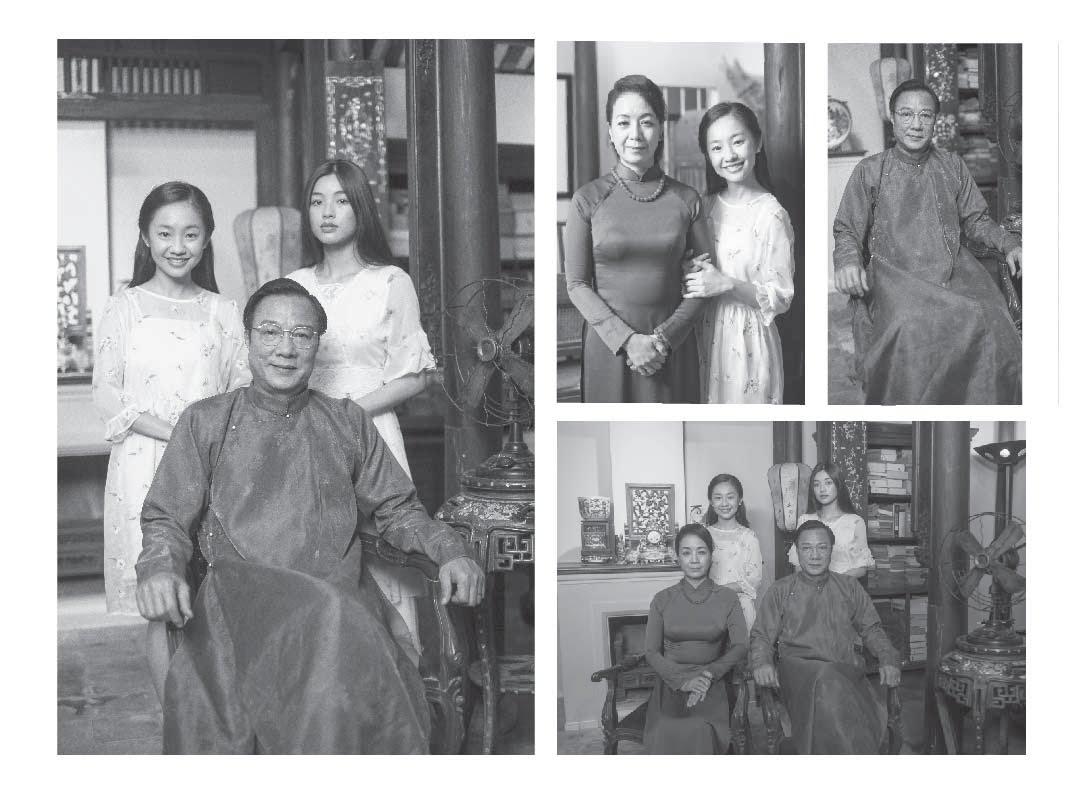 People's Artist Trong Trinh as Mr. Ngo Doc Khanh and Meritorious Artist Chieu Xuan as Bich Diem and Dao Anh's Parents. Photo: GLX.
As a teacher of Northern origin, Mr. Ngo Doc Khanh (People's Artist Trong Trinh) is known for his strictness and strict control over his two daughters. The mother of two sisters (Morning Meritorious Artist Afternoon Xuan) possesses the beauty and gentle personality of Hanoi women. It was from Diem and Anh's family that made their love story with musician Trinh Cong Son beautiful but also difficult.
In the movie "Em and Trinh", the audience will encounter Bich Diem (Lan Thy) – a beautiful and graceful girl, but behind her gentle appearance, there is something rebellious from within. As for Dao Anh (Hoang Ha) at that time, she was a young girl, beautiful and still keeping her innocent and mischievous features. Dao Anh is Diem's ​​sister, that's why, when you put these two characters side by side, we will see that both are beautiful in their own way.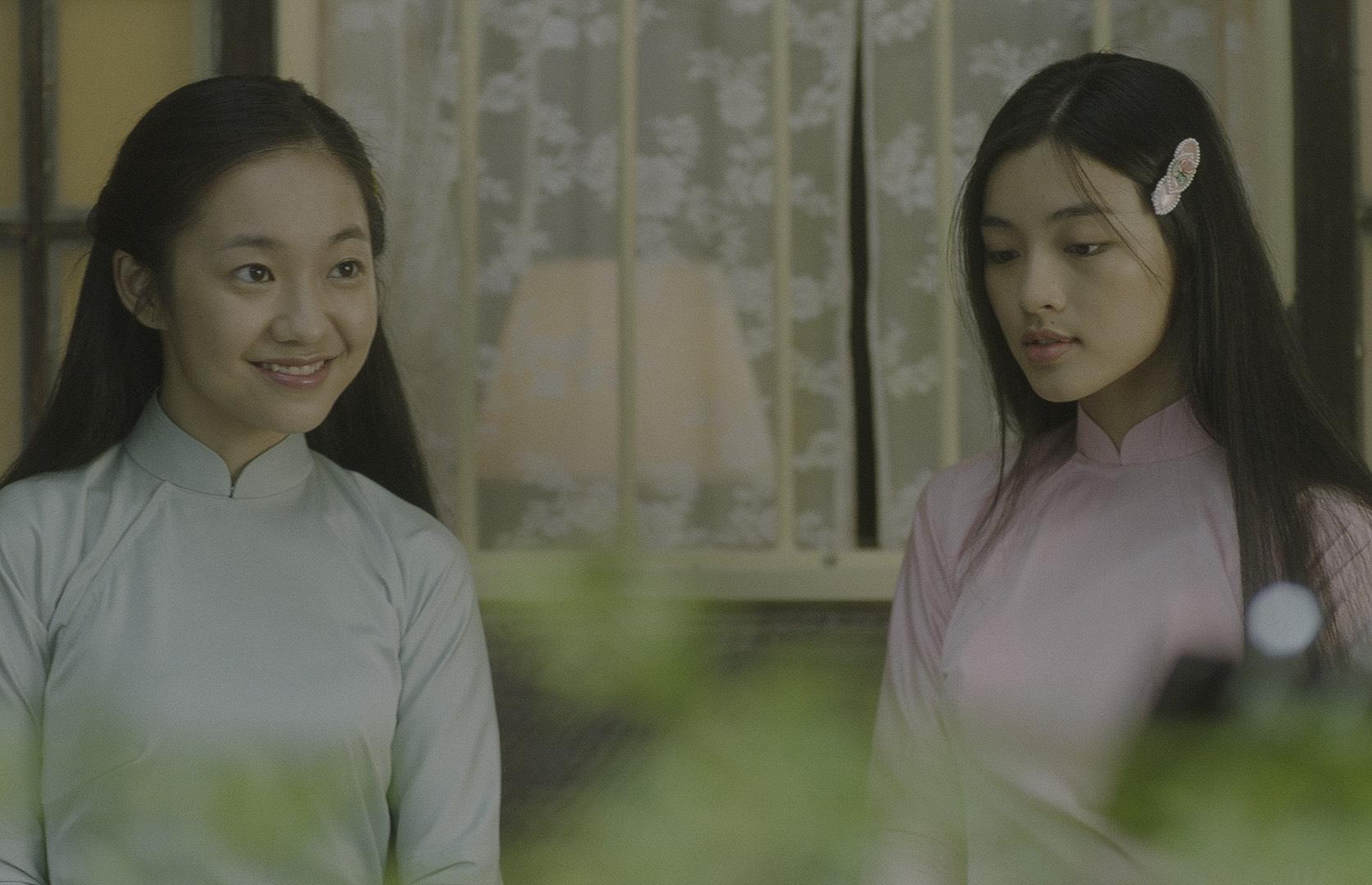 Two sisters Bich Diem and Dao Anh in "Em and Trinh". Photo: GLX.
Bich Diem – first love tormented in the sound of Trinh Cong Son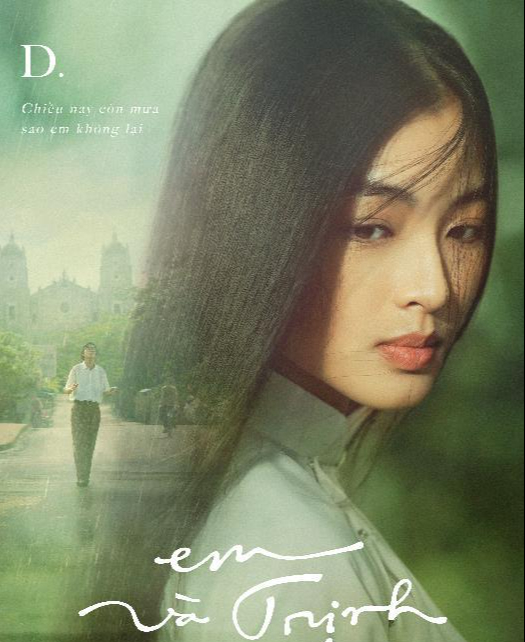 Many, many years after the days when a young man surnamed Trinh was waiting for a figure by the window, as long as someone sang "It's still raining / On the floor of the ancient tower…", people find themselves again. as well as sitting on the porch watching the raindrops fly on a summer afternoon in Hue. A song has such power, it can only be because the day it was born, the person who put pen to write that tune is carrying in him a burning emotion that transcends space and time.
Bich Diem studied at the University of Literature in Hue, walking to school day by day through the camphor trees past Trinh Cong Son's house, unaware that she had also gradually entered the musician's heart. "At that time, there was a very fragile girl who went out to the green camphor trees to go to school..".
From spring to summer and then summer to autumn, that love kept growing with the days by the door frame, with every twist and heartache of the days when Diem could not be seen, Trinh Cong Son just accepted his first love like The way the rain of Hue penetrates deeply into people's hearts, permeates the two words "Diem Xua" on the page, asking:
"It's still raining this afternoon, why don't you come back
Remember forever in the buried pain
How to have each other, imprint the pain
Please come back quickly…"
Trinh Cong Son's first love followed the raindrops that fell on the Perfume River and drifted to a distant country, leaving behind a love song of tormented regrets and gradually transcending time, Diem in "Diem Xua" was no longer the same person. In what year was Ngo Vu Bich Diem, but "the girl who went through the camphor trees is now in a far away place, has a different life. All is just a memory. Every memory is memorable, but always That girl is "Diem of the old days".
Dao Anh – Trinh Cong Son's oasis of peace amidst turbulent years
In contrast to Bich Diem's ​​introspection and closedness, which is a bit mysterious, Dao Anh is also introverted, but she has a more open and radiant way of expressing herself. Loving Mr. Son and not being reciprocated by his daughter, Ngo Vu Dao Anh wrote a heartfelt letter of consolation. The letters between the two were continued and lit up hope for the lonely and lonely days of the young musician in the mountains and the harsh weather of B'Lao.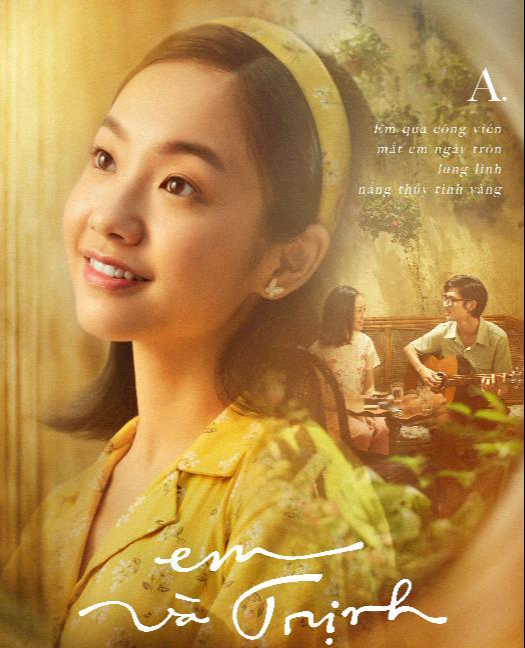 People's Artist Trong Trinh as Mr. Ngo Doc Khanh – the father of two muses. Male artist was born in 1958, since childhood he has been exposed to theatrical art and has been in love with art ever since.
Since the 80s of the last century, Trong Trinh has participated in a variety of art forms such as plays, dramas and movies. Besides acting, he is also a director of many hit TV series.
He was awarded the title of People's Artist of 2019. His typical works: Red flower, The wind through the dark and bright, Criminal police series, Youth, Bride order, Zippo, mustard and you, A lifetime of resentment.
If Trinh Cong Son has experienced instinctive initial vibrations with Bich Diem, like his love for Hue, his feelings for Dao Anh are tender, warm and fragile like "beads". glass sun".
His confession to Dao Anh when she turned eighteen is a typical example of a young man's mind when in love:There is one thing that should not be said but must be said, and must be said while drunk to have the courage to listen to a denial or a nod. I love Anh".
And this time his feelings were reciprocated. The musician did not hesitate to send a pure love sky filled with letters to Dao Anh. She gave the musician all the most sincere emotions from longing to sulking when "Haven't seen Anh's letter for ten days".
Then love to forget even anger, but always carry her image with him everywhere he goes and continue to look forward to the letters pressed with dried camphor leaves Dao Anh sent. She was an oasis full of blooming sunflowers for the young musician to find peace in the midst of uncertain and volatile times.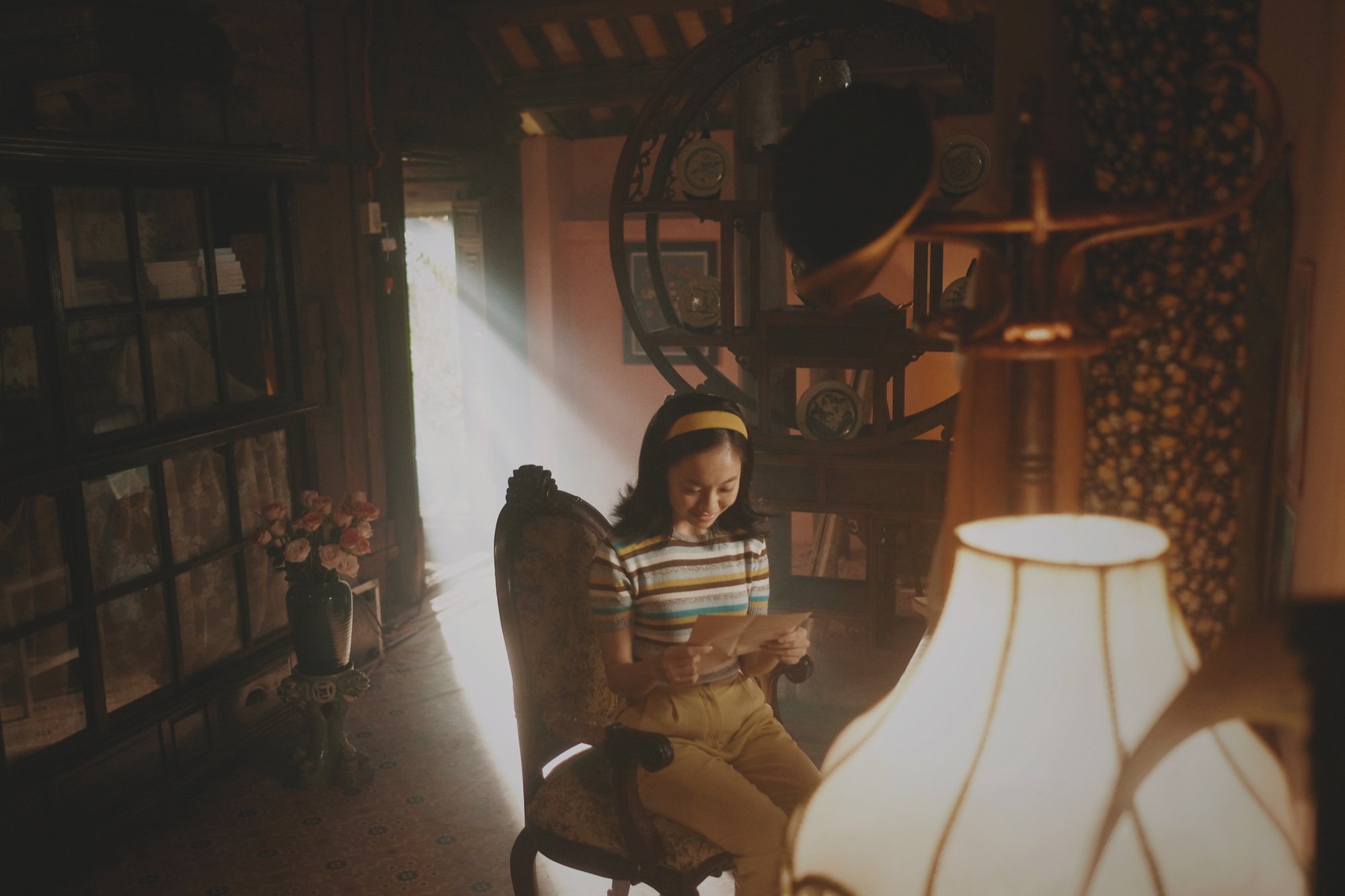 A scene from the movie "Em and Trinh". Photo: GLX.
Two sisters Bich Diem and Dao Anh, one of whom has become a "monument" of a past love, a distant memory that perhaps makes it the most beautiful memory, like a young woman who disappeared behind the scenes. Raindrops fly every year.., a person becomes a pure love and a torment that lasts a lifetime. However, fortunately knowing that Anh's heart still has him after all these anxious years, the sun is still spreading over the flower beds, the sunflower is still facing the sun.
The return of two veteran artists in "Em and Trinh"
The "Em and Trinh" crew received a lot of positive feedback when they "released" the two muses Bich Diem and Dao Anh played by Lan Thy and Hoang Ha in the first images of the film.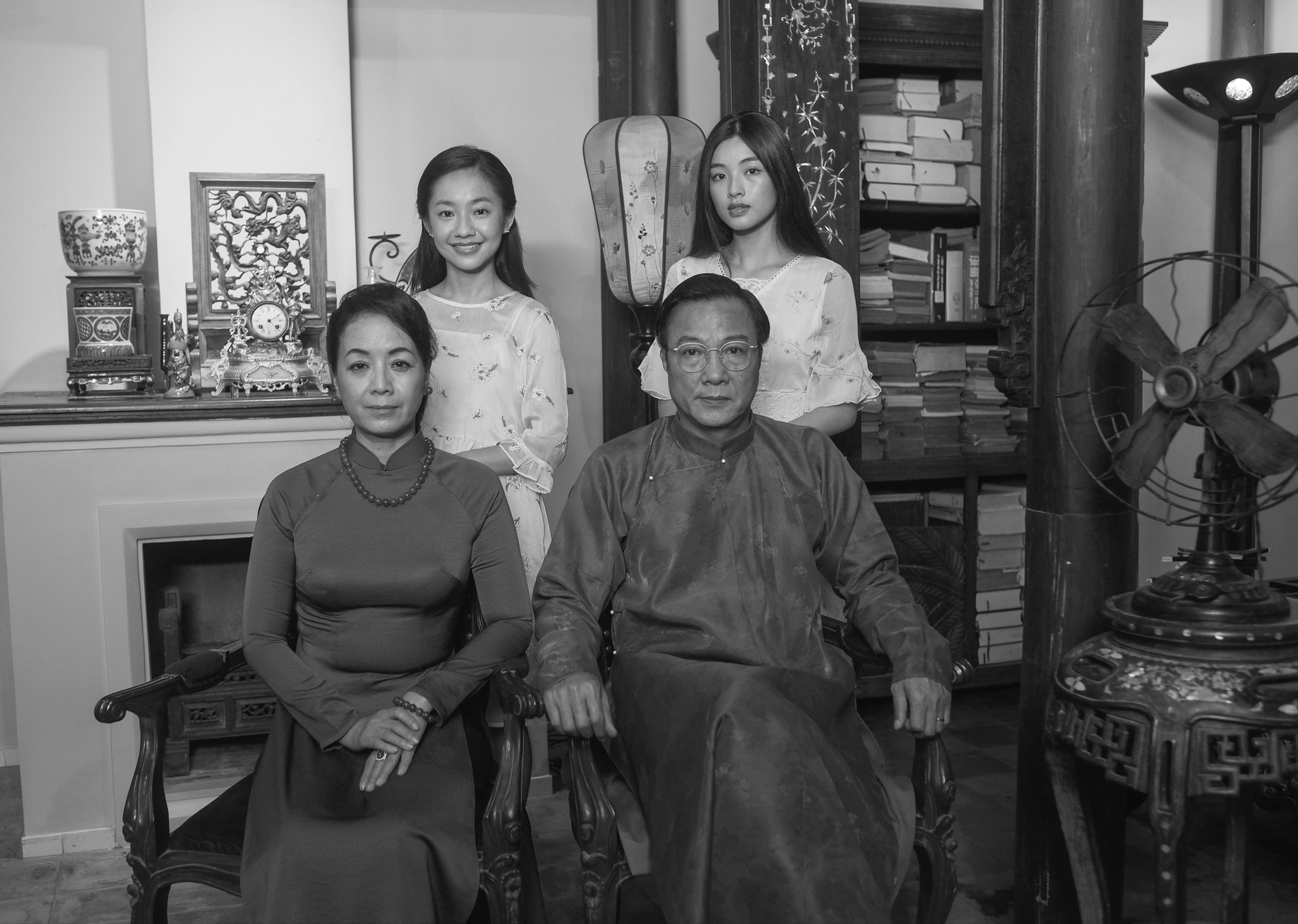 People's Artist Trong Trinh and Meritorious Artist Chieu Xuan as the parents of Bich Diem and Dao Anh. Photo: GLX.
And what's more special, the family photos of the two girls, recently revealed by the crew, are also admired by the online community because of the appearance of two rice artists: People's Artist Trong Trinh and Meritorious Artist Chieu Xuan.
Meritorious Artist Chieu Xuan as the mother of two muses Bich Diem and Dao Anh. Afternoon Xuan was born in 1967 in Hanoi, whose father is a famous director Duc Read and followed his father to the theater to watch him make famous theatrical plays.
Afternoon Xuan joined the cinema at an early age and became famous for her role as daughter-in-law Thuan in the 1994 film My Mother-in-law, directed by Khai Hung. She won the Golden Lotus Award in 1996 for her role as Na in the movie Lover to get married. She was awarded the title of Distinguished Artist.
Typical works of female artists: DRiver of Aspiration, My mother-in-law, Lovers get married, Maxim's restaurant (speak play), Hanoi 12 days and nights, Neighbors.
In the film, People's Artist Trong Trinh plays the famous teacher Ngo Doc Khanh, who is strict, controlling his two daughters very strictly. The mother of two sisters, played by Meritorious Artist Chieu Xuan, possesses the beauty and gentle personality of Hanoi women.
In the movie that is, but on the set they are extremely gentle "parents" of the young cast. Actor Hoang Ha as Dao Anh shared: "Hai Co Chu is really gentle and that is like a source of encouragement for young actors like us.
Until one day when standing on the filming site, I no longer see this as "Miss Chieu Xuan" or "Uncle Trong Trinh". I just feel warm and "docile" like it's really my family."
Pham Nguyen Lan Thy plays Bich Diem, born in 1998 in Ho Chi Minh City. Ngo Vu Bich Diem is Lan Thy's first movie role, before that she participated in some MVs: If only she hadn't appeared – Miu Le, What are you doing – Will, May – Soobin.
Hoang Ha as Dao Anh. Hoang Ha has been in love with the arts since 2015, currently working as an actor and voice talent – advertising voiceover and storyteller – storyteller. She has appeared in popular music videos: In the middle of East-West Highway – Uyen Linh, Muse – Hoang Dung.
A bit of a coincidence is that "Muse" was written by Hoang Dung based on the love story of Trinh Cong Son and Dao Anh, and when he invited Hoang Ha to participate in the MV, he did not know that she would play Dao Anh in "Em and Trinh". Besides this predestined relationship, Hoang Ha also continues to accompany the character Dao Anh and the film through the podcast series "Sunshine Glass".
You are reading the article
Revealing Bich Diem's ​​family background, Dao Anh – Trinh Cong Son's muse

at
Blogtuan.info
– Source:
danviet.vn
– Read the original article
here