Thế Giới
Serbia explains the reason for not participating in sanctions against Russia
President Aleksandar Vucic said that Serbia must pay a lot for not participating in sanctions Russia.
RT reported, President Aleksandar Vucic on April 17 said Serbia must pay a lot to defy Western pressure to impose sanctions on Russia because of Moscow's military campaign in Moscow. Ukraine.
Mr. Vucic believes he will be honored and hailed as a hero by the West as Serbia supports economic measures against Russia.
"We have to pay a lot for not participating in sanctions against Russia. But if we participate, we will have to pay the price of not advocating sanctions against anyone, because we know from our own experience that sanctions are immoral and doesn't work," President Vucic told Pink TV.
"They are saying that I am a traitor. A traitor? The only one in Europe that does not impose sanctions on Russia and from such a small country. Call me whatever you want, but the people showed what they thought in the election," Vuvic said.
President Vucic was re-elected with 58% of the vote earlier this month. He repeatedly said that Serbia was under severe pressure and "blackmailed" to participate punish Russia after the country launched a large-scale military operation in Ukraine on February 24.
"If I want to be the world's number one hero, just saying something against Putin is enough and people will give me a prize and call me the greatest democrat in the world." – Mr. Vucic speak.
President Vucic also said that Russian oil and gas ban would cripple the Serbian economy. "We have to make decisions that benefit the citizens of Serbia," said Vucic.
President Vucic also accused Ukraine and an unnamed EU country of carrying out a series of fake bomb threats against an Air Serbia passenger plane. More than a dozen planes were forced to return to Belgrade or Moscow, while other flights were delayed, and Belgrade's airport had to be evacuated at least three times in the past few weeks.
"The foreign intelligence agencies of the two countries are doing just that. One is an EU member state, the other is Ukraine," the president said.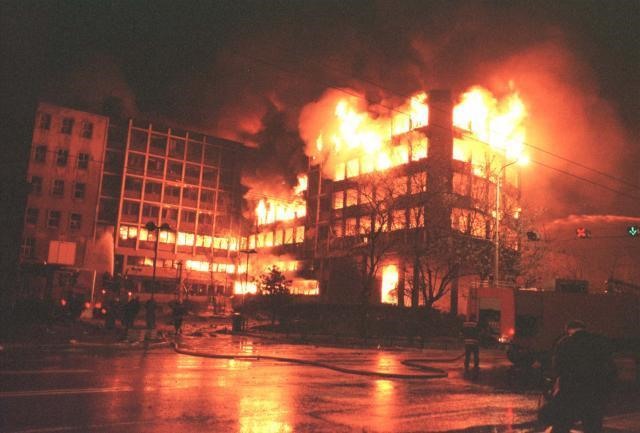 Bomb threats began after Serbia refused to support the ban of EU for Russian flights. "We are continuing these flights on principle because we want to show that we are a free country and that we make our own decisions. Don't decide for us when to cancel the flight," President Vucic said.
"Do you cancel your flights when 19 countries are bombing Serbia? At least 30 countries – NATO member states – are helping a country. No one helped us when we were attacked by the 19 most powerful countries," Vucic added, referring to the 1999 NATO bombing of Yugoslavia.
You are reading the article
Serbia explains the reason for not participating in sanctions against Russia
at Blogtuan.info – Source: laodong.vn – Read the original article here